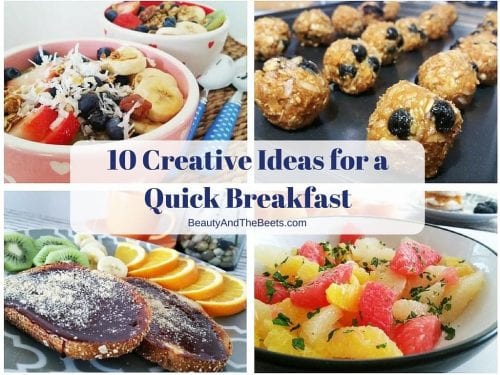 Breakfast is the most important meal of the day. We've all heard that right? Breakfast is also the time we are rushing out the door to make it to the meeting/class/work on time. Not too many of us set the alarm an hour early to make sure we fit in our daily exercise and start our day off with a great meal. If you are one of those early risers/high achievers congrats. If you are like me, you may need an extra little push in the morning. One thing I like to do is make sure I have an easy and delicious breakfast to look forward to. That sure makes getting out of bed easier.
Here are 10 creative ideas for a quick breakfast. Some can be prepared ahead of time and thrown together quickly in the morning.
1. The Smoothie Bowl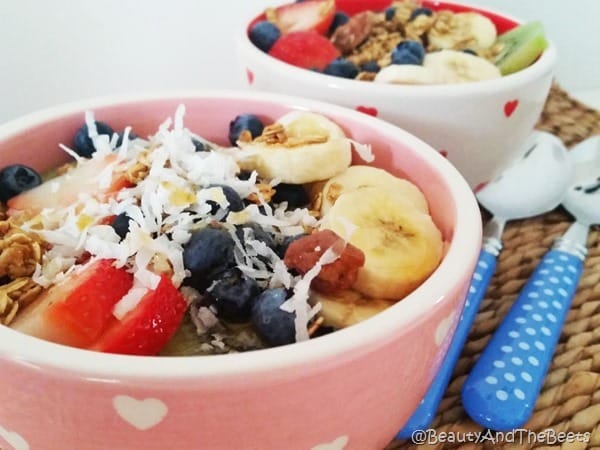 This is perhaps the biggest trend in breakfast ideas right now. A smoothie in a bowl with fruit, granola, coconut – whatever else you can imagine. It's easy and fun, it's as though you are eating an ice cream sundae for breakfast!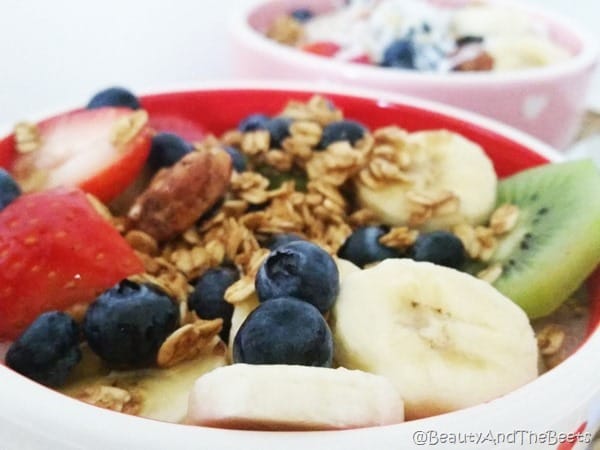 2. Pepper Egg Rings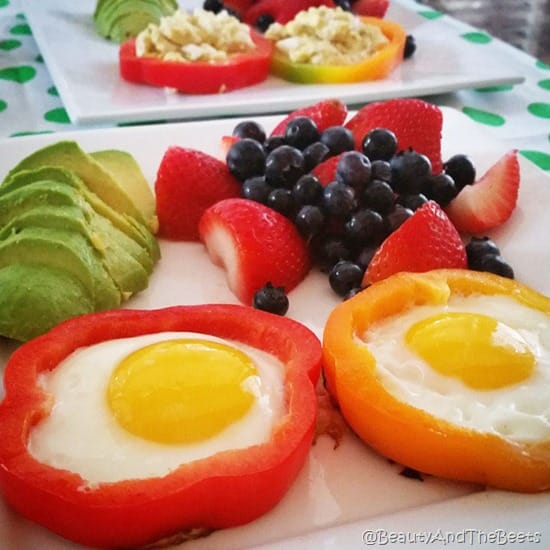 Cooking your eggs up in a colorful pepper ring is a great way to start your day off on a happy note. Who can be sad with such a colorful breakfast?
3. Maple Blueberry Oatmeal Bites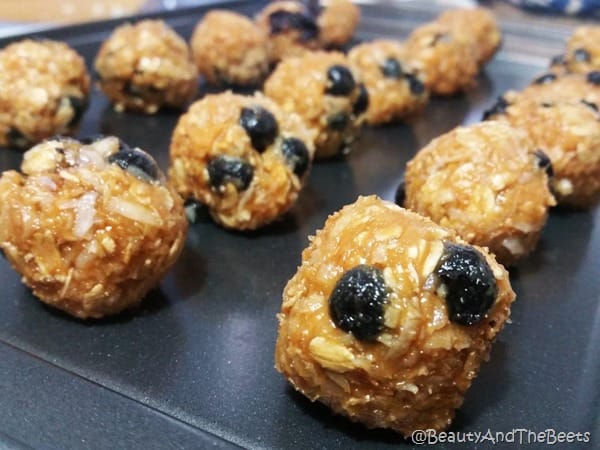 Super simple to make. Super portable. Super tasty. Get the recipe here.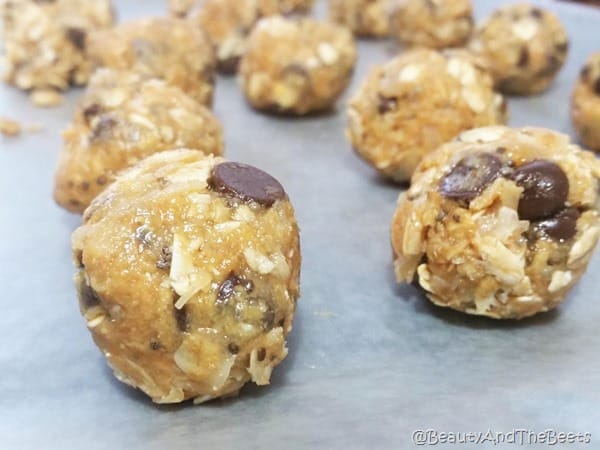 And here's a bonus- Almond Butter Protein Bites. Just a portable and tasty as their Maple Oatmeal counterparts.
4. Chocolate Protein Pancakes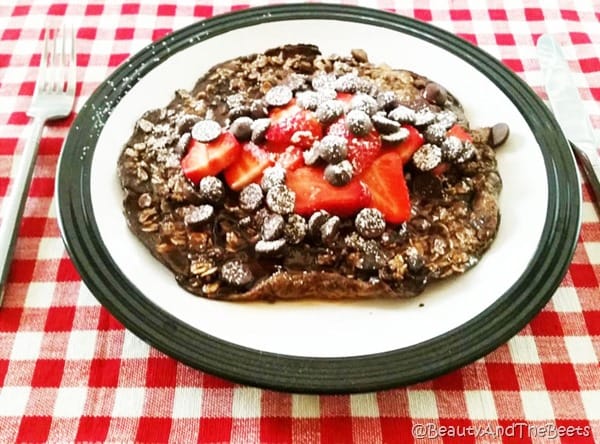 If you have ten minutes, you have time to whip up these protein pancakes. And they are chocolate. Who doesn't love chocolate for breakfast? Get the recipe here.
5. Nutella and Flax Seed Toast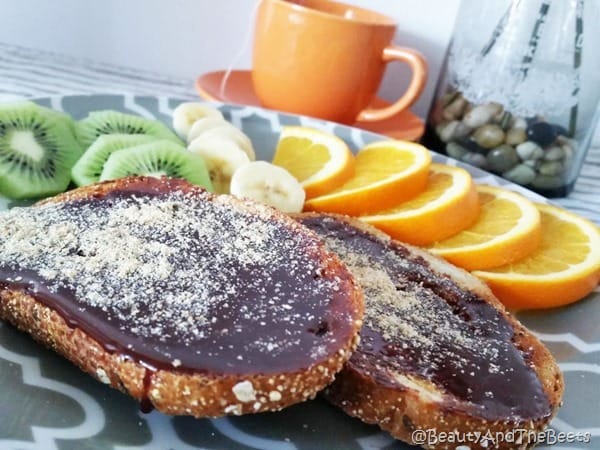 Is there anything better than chocolate hazelnut spread? Hazelnut spread is full of protein, flax seed is pumped with fiber, omega-3 and magnesium. Add a drizzle of honey and you've got a real healthy start to the day.
6. Fruit with Mint and Honey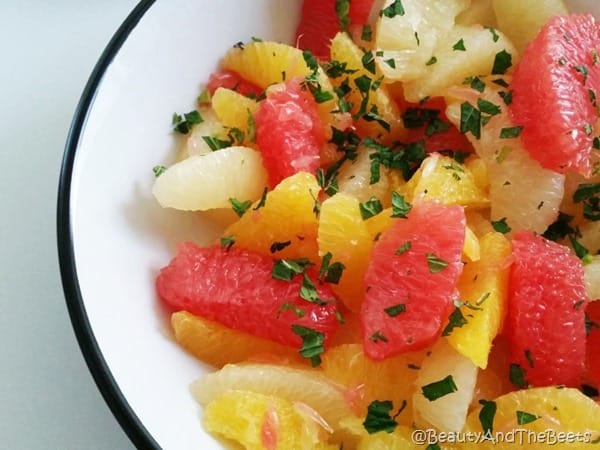 It's easy to buy citrus fruit already sliced up. Dress it up with chopped fresh mint and honey. Done.
7. Broiled Grapefruit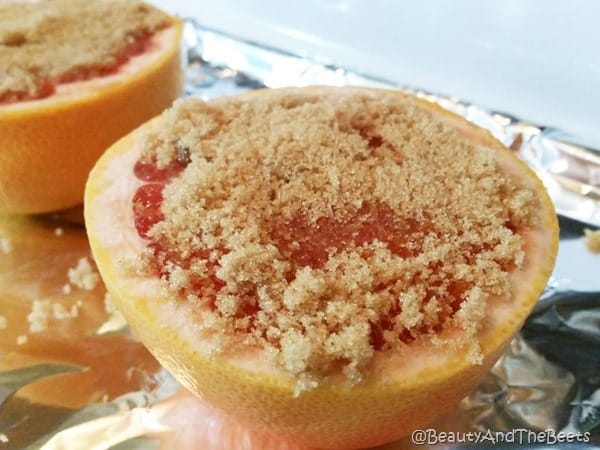 Sprinkle a little sugar on a grapefruit half and stick it under the broiler for a few minutes. The sugar will caramelize nicely and sweeten the fruit.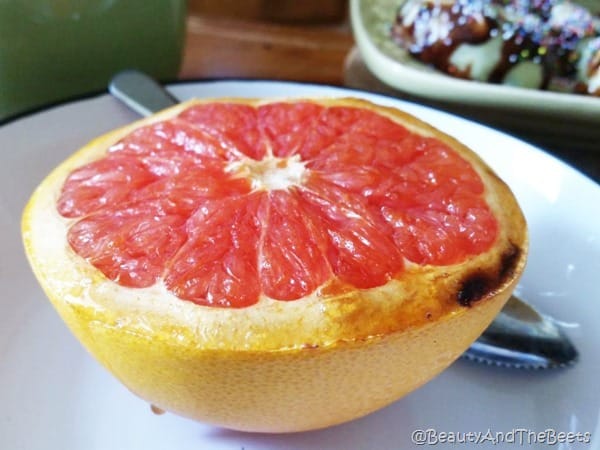 8. Apple "Cookies"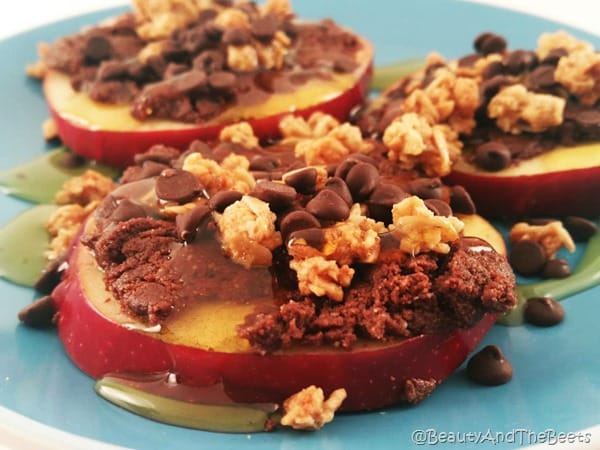 Smother a hazelnut spread on apple slices and sprinkle with granola and honey. Apple "Cookies". Cookies for breakfast. Get the recipe here.
9. Grilled Tortillas with Blueberry Butter and Honey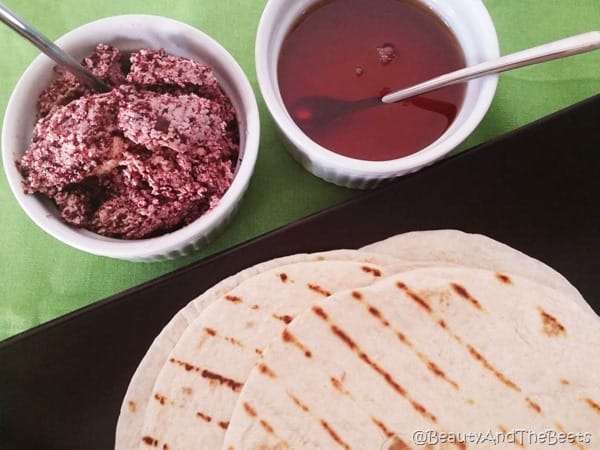 Mix fresh fruit into butter and spread onto a grilled tortilla. Better than a bagel. Get the recipe here.
10. Quinoa Fruit Bowl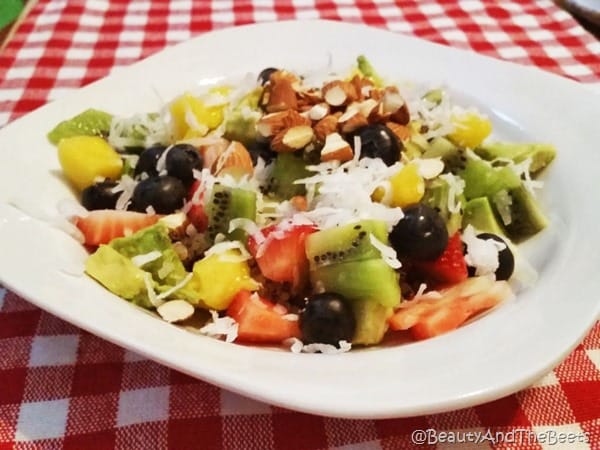 Use last night's quinoa like oatmeal. Add fruit, coconut, chocolate chips, honey- anything you would add to oatmeal, but use quinoa. Amazing.
What are you having for breakfast?
Pin this for later: