I recently spent about 2 weeks in South Carolina traveling with Chad who was there on business. I will recap everything next week but in the meantime I am making my Friday Favorites post all about the great food we had. I abandoned my usual veggie regimen as I ate cheese, fried food and a lot of seafood. We spent several days in Columbia, Myrtle Beach and Charleston, SC as well as Augusta, GA. I did a lot of research on restaurants, consulting websites such as Urbanspoon and Happy Cow among others and I had a plan for each city we visited. There was not one restaurant that really disappointed us, as a matter of fact, we found some incredible eateries. So here it goes-
1. Bunny in a Bun from Jack's Cosmic Dogs- Charleston, SC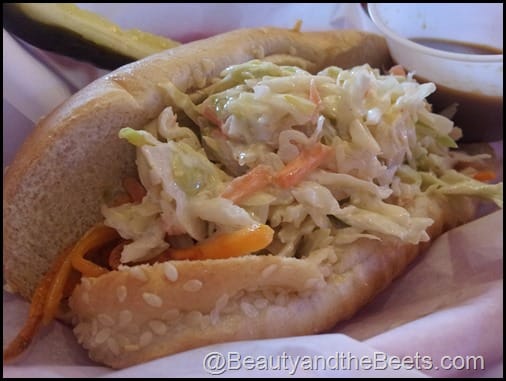 I just did a post earlier this week where I recreated this at home. Jack's is a little roadside shack that serves up some of the best Vegetarian hot dogs I have ever had. We loved the Bunny in a Bun- grilled carrots with a blue cheese slaw and a sweet potato mustard. It was delicious! They also serve a tofu dog in which I had to ask twice if it really was tofu because it sure tasted like the real thing!
2. Pulled Squash Sandwich from Butcher and Bee- Charleston, SC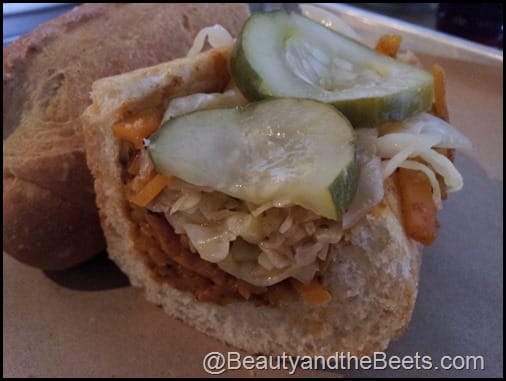 This place was amazing. They had some really great food including this pulled squash sandwich. Just like pulled pork but with shredded squash instead. It was smoky and tangy- I will never have to be denied a BBQ sandwich again. This sandwich was a hit online with both veggie heads and carnivores.
3. Black and Bleu Tuna from Mr. Fish Seafood- Myrtle Beach, SC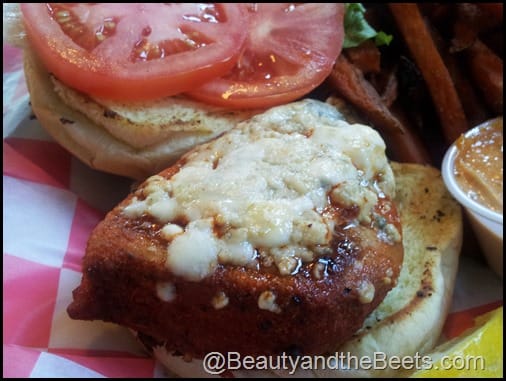 I had read all about this award winning sandwich online. People just raved about it and I can understand why. A thick tuna steak blackened and broiled with blue cheese on a bun with lettuce and tomato. We added a blackberry wasabi sauce that made this sandwich one of the best fish sandwiches I have ever had.
4. Reese Waffle from Woodhaven Pancake House- Myrtle Beach, SC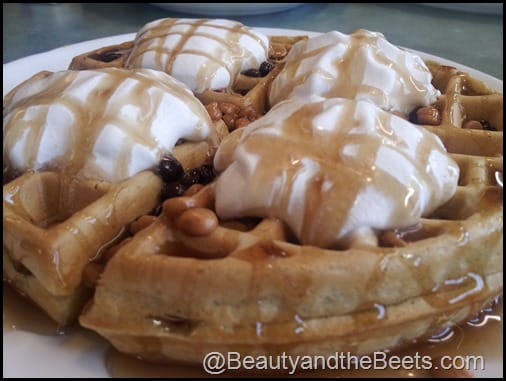 Myrtle Beach is cluttered with pancake houses. I mean cluttered. We found one that served up 44 varieties of omelets as well as this Reese Waffle. A Belgian waffle topped with Reese Peanut Butter and chocolate chips. Sounds simple enough but the waffle itself was so light and fluffy I almost felt like it could have been healthy! (Probably wasn't)
5. Shrimp and Grits from Early Bird Diner- Charleston, SC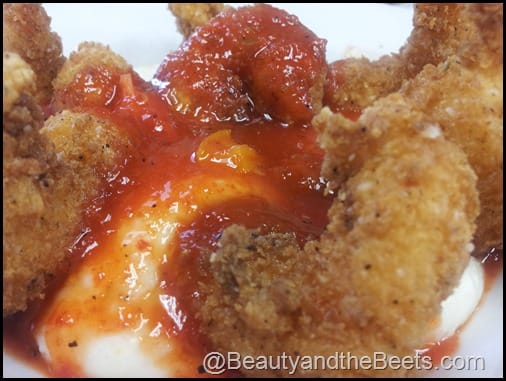 It just doesn't get any more Southern than Shrimp and Grits. These were from the Early Bird Diner in Charleston. Lightly fried shrimp served over thick and creamy grits topped with a sweet and sour pepper jelly. I will never turn my nose at Shrimp and Grits again.
6. Pimento Grilled Cheese from Zoës Kitchen- Columbia, SC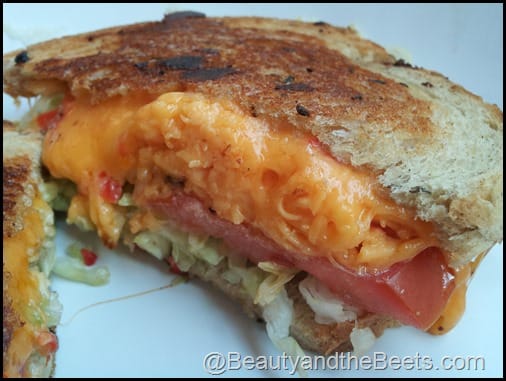 Zoës Kitchen has 105 locations in 15 states so it isn't really a Southern place but this Grilled Pimento Cheese sandwich is a Southern staple. We found all sorts of Pimento Cheese variations in just about every restaurant we visited. This grilled cheese sandwich was greasy, fattening and delicious. Perfect. I have gained 5 pounds just looking at the picture.
7. Cheerwine from anywhere in the Carolinas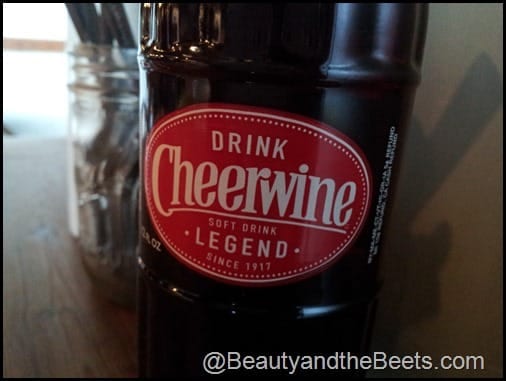 Crafted in Salisbury, North Carolina, Cheerwine is found just about anywhere in the Carolinas. It is a cherry flavored cola sweetened with natural cane sugar instead of high fructose corn syrup. While I rarely drink sodas, I just couldn't resist enjoying this Carolina tradition at least once on the trip. It is probably a good thing I have never seen it in Orlando.
This is just a small sampling of all the good food we ate- stayed tuned I am going to recap the trip starting next week. Sometimes finding great food is the best way to explore a new city and we had a blast discovering South Carolina. What was your favorite meal while away from home?
Thanks Heather and Clare for keeping Friday Favorites going strong!