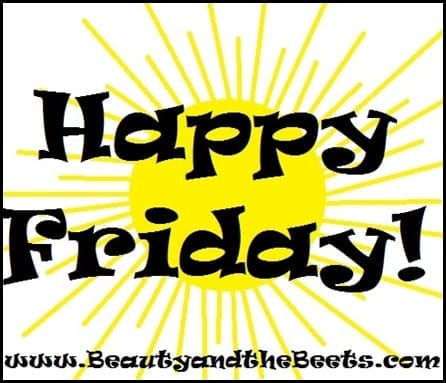 Is it Friday already? It's been a short work week for me so the time had just flown by! I feel like I have had extra time on my hands to work on the blog and yet I've gotten nothing done. I did finally finish my media kit, sent it out to a few people and have picked up a few new projects for the blog. So at least I've gotten something done but there is still a long never-ending list of things that still need attention. Any other bloggers feel that way? Today is Hibiscus and Turmeric.
Well, I am happy Friday is finally here. Time to relax and reflect on the week. The list of 5 things that have made me happy- here it goes-
1. Hibiscus Superflower Tea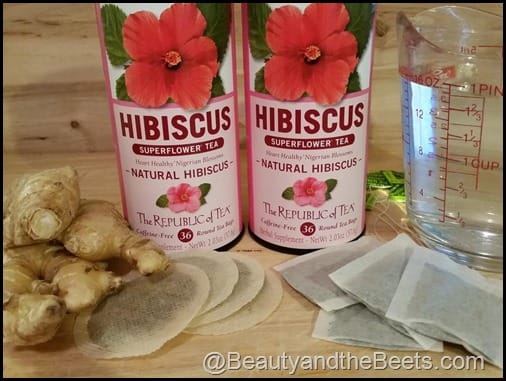 Hardly a day goes by that I am not making a gallon of Hibiscus iced tea and stashing it in the fridge. I love this stuff. I mix a few green tea bags with a few of the hibiscus ones so it isn't too strong. There is a lot of evidence the hibiscus flower has some amazing health benefits but for me the main appeal is the flavor. Anything that tastes great and is healthy is big in my book.
2. Turmeric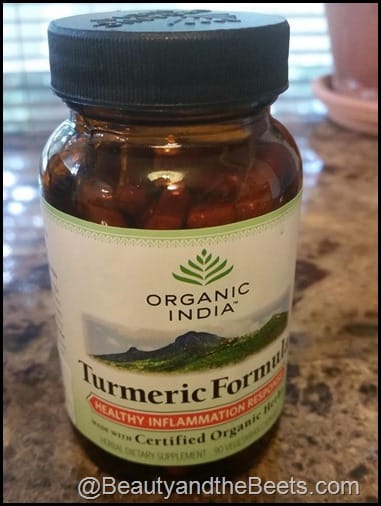 Ever since my trip to South Carolina back in February I've been taking a turmeric supplement twice a day. Besides a plethora of other health benefits, turmeric is very good for helping with inflammation. And that has helped my foot tremendously. I am still trying to run and do my 5K races and half marathon before my foot surgery in December. Turmeric is making it bearable. I have also noticed a little more glow in my skin.
3. Kettle Bells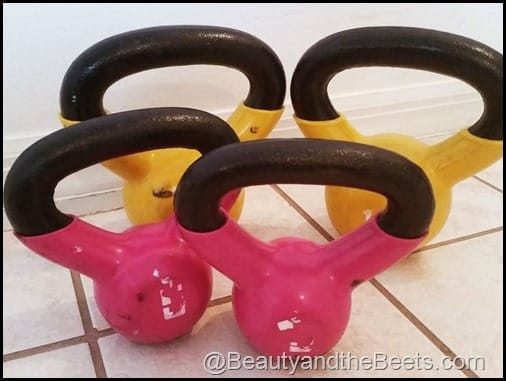 I found these 5-lb. and 10 lb. kettle bells on clearance for $5 and $10 each at Sports Authority. As you can see they've been picked up a lot at the store as the paint is chipping off. Wish I could say it was because I have been using them so much but I did just get them! I've been looking for something else to work into my lack-of-a-fitness routine. I have good intentions to run on the treadmill more often but sometimes it is just too boring. I'd like to incorporate these kettle bells into my workouts for a little more impact and excitement.
4. Lemon Water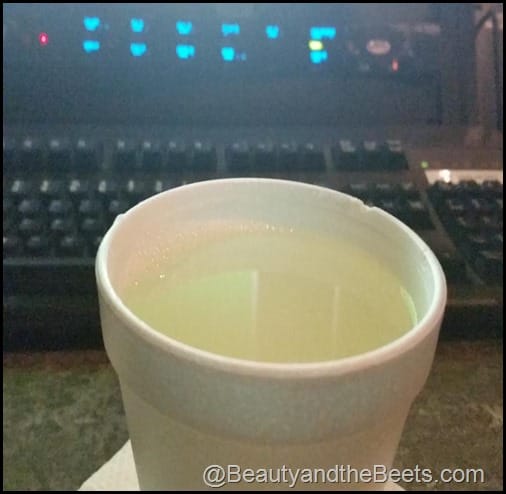 I have written and talked about lemon with hot water a lot here. I don't drink coffee very often. Every morning I go to work I bring with me a lemon I cut in half and squeeze into hot water. I drink it all morning long. It's healthier than coffee and more refreshing than tea. The way most people feel about their morning cup of joe is how I feel about my hot water and lemon.
5. Orange Muscat Champagne Vinegar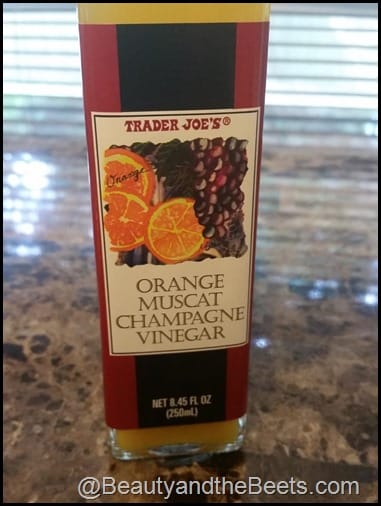 Another one of our finds at Trader Joes. I am looking forward to making a vinaigrette with this Orange Muscat Champagne Vinegar.
As always, thanks to Heather from Housewife Glamour for hosting the weekly Friday Favorites link up. I love reading the other bloggers and see what is making everyone happy for the week!
What are you loving this week?
Quote of the Day:
The best and most beautiful things in the world cannot be seen or even touched – they must be felt with the heart.
–Helen Keller