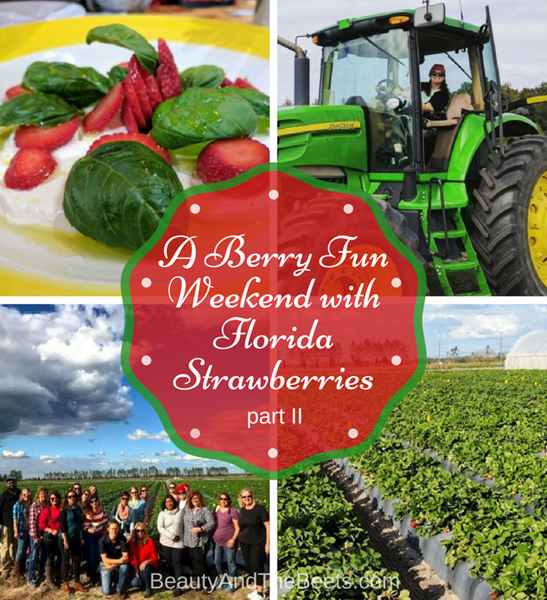 This is my part II recap of my recent weekend learning all about Florida Strawberries. You can read my part I recap here.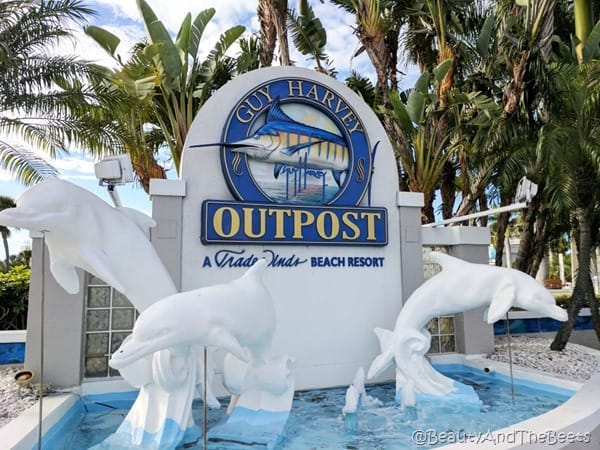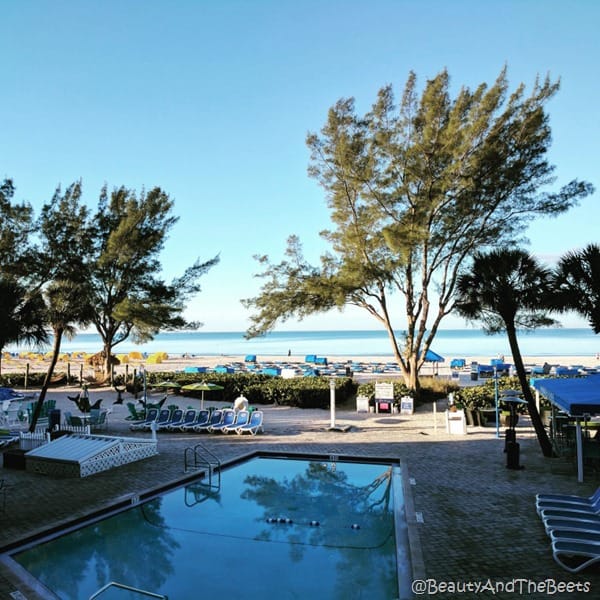 The host hotel for our Berry Fun Weekend with Florida Strawberries was Guy Harvey's Outpost, part of the Tradewinds Beach Resort in St. Petersburg Beach, FL. Day two began with coffee in my room looking out over the pool and ocean. So peaceful and beautiful.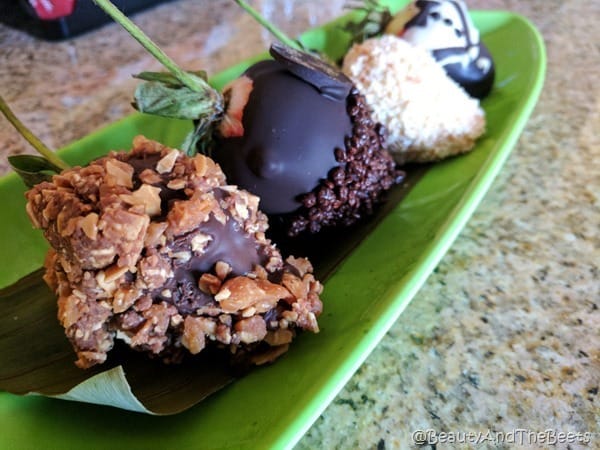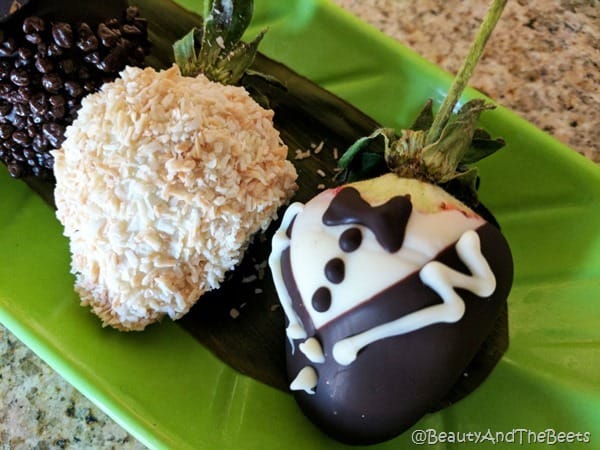 For breakfast I ate the chocolate covered strawberries that were placed in our fridge the night before. I can't pick a favorite because they were all delicious but I was partial to the adorable tuxedo strawberry.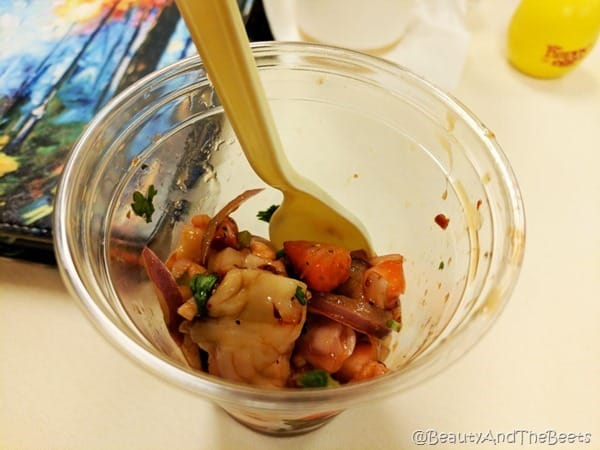 On Sunday we were scheduled for several talks and demonstrations at the resort so it was nice that we weren't spending another day on the bus traveling to strawberry fields and research facilities. What wasn't nice is that we were not spending the day on a bus traveling to strawberry fields and research facilities. I am not sure if anything was going to measure up to our amazing field trip from the day before. However, our first lecture was actually a Chef demonstration by Chef Aaron Schweitzer of the resort's famous Rum Fish Grill. He made us Key West Shrimp and Strawberry Ceviche. Absolutely incredible, not only in flavor but also in preparation. It is amazing how citrus can "cook" raw fish.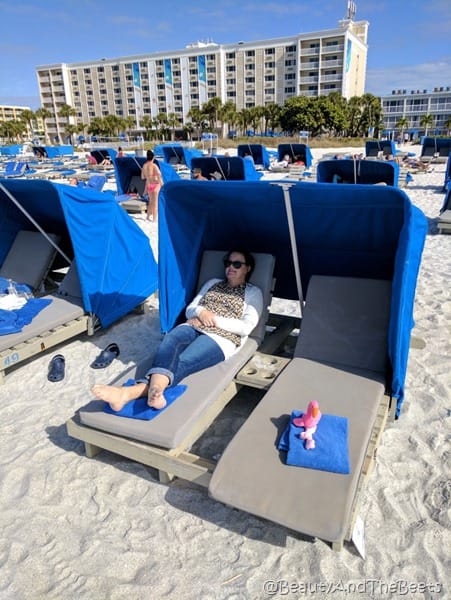 We next had a short break so we were able to walk through the resort a bit. I found a giant water slide right on the beach which I decided I was going to experience at some point during the day. I did find a little time to relax in one of the comfortable beach loungers for just a few minutes before we had to report for lunch.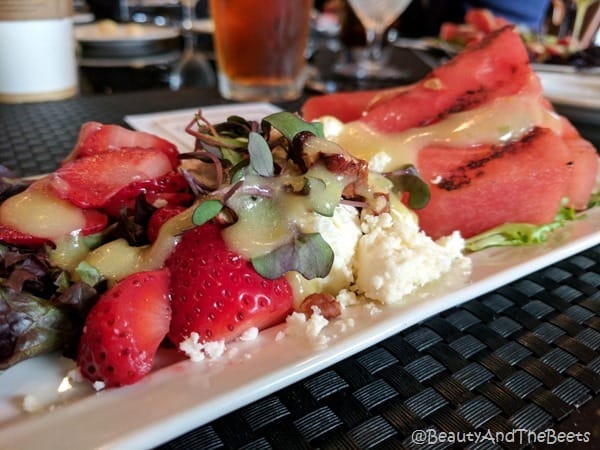 We were treated to a strawberry themed luncheon at Bermuda's, another one of the restaurants at the Tradewinds Resort. We first started with a Marinated Watermelon and Strawberry Salad, which was simply delicious. I am not normally a fan of watermelon, however, this was prepared almost like a charred steak, and it was amazing. This was perhaps my most favorite dish of the entire weekend.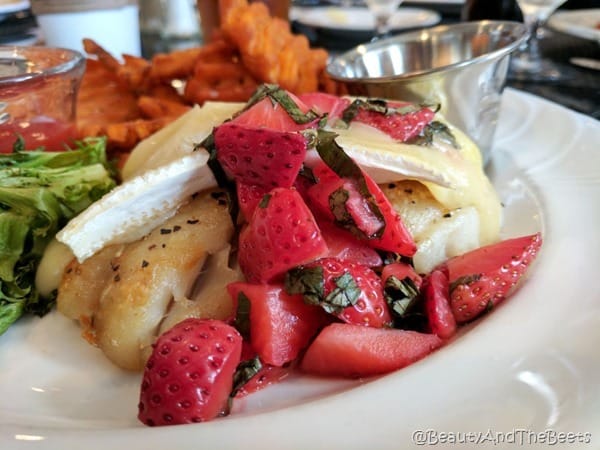 For my main entrée I opted for the Charred Gulf Grouper with a Strawberry Basil Compote. Accompanied by a small salad and sweet potato fries, it was light and filling. And I just adored our server who was from Philly!!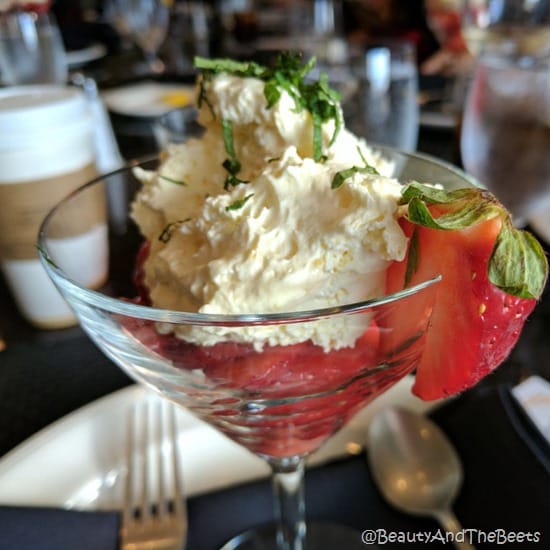 And dessert was a Strawberry Zabaione – something of which I had never heard of. I learned that Zabaione is an Italian dessert made with egg yolks, sugar and sweet wine.
Our next demonstration was a mixology class with Florida strawberries. Our instructor was Anthony Ciecalone, also of the Rum Fish Grill. We then had a session on photography by local artist Jeremiah Khokhar. I took was less pictures ironically on the second day of our weekend so I apologize for not capturing a few moments. The final session of our classroom lectures was a Facebook Livecast featuring Strawberry Sue. She made very cute Strawberry Footballs. (Again, I didn't take a picture!!)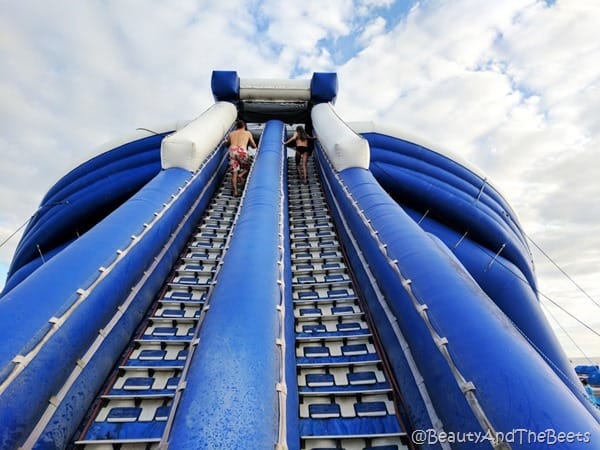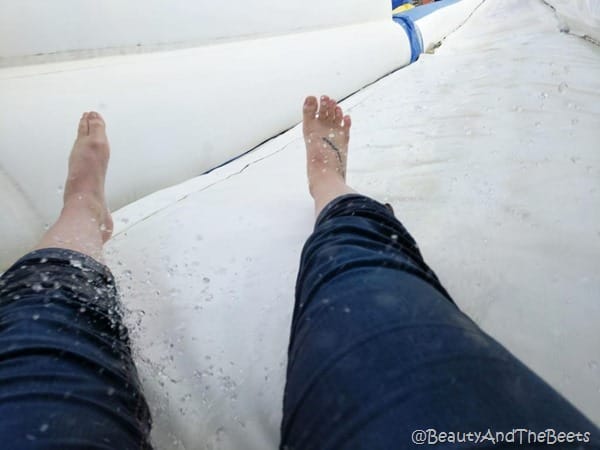 We had about an hour to get ourselves cleaned up for dinner and this was my opportunity to take advantage of that beach slide. I went down the slide twice while in my conference attire. I was warned I would get very wet and I feel that very wet was an understatement. However, it was totally worth it, super fun!!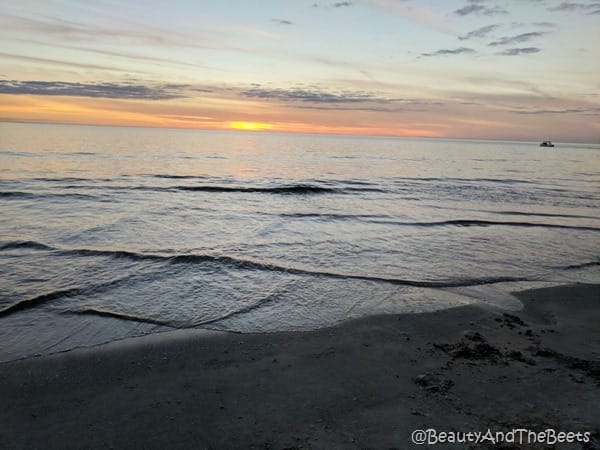 Before dinner we all gathered on the beach at the resort and enjoyed s'mores by a campfire and watched the sun set.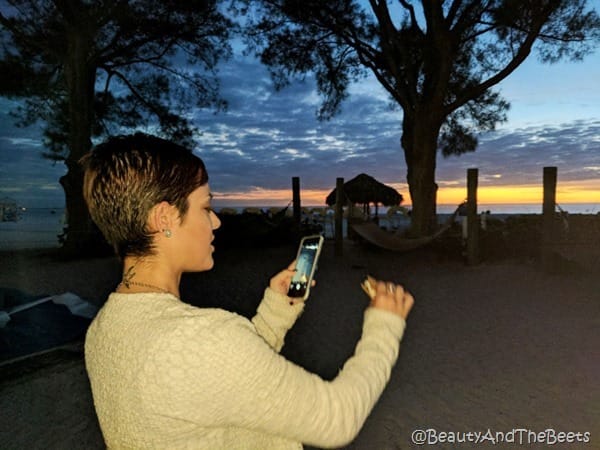 One thing I love about being with a group of bloggers is watching others take pictures of food. In this instance, I was able to sneak in a quick picture of Shaina from Take a Bite Out of Boca taking a picture of her s'more. I have never actually made a s'more over a campfire so thank you Shaina for taking me under your wing and teaching me how it's done!!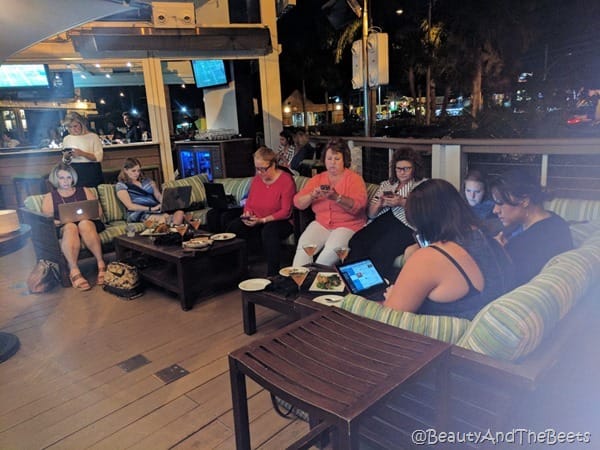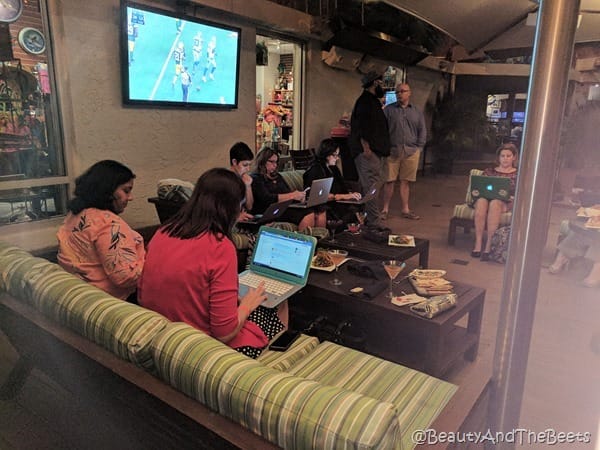 We had a few moments to take some sunset pictures before we headed over to Rum Fish Grill. Before dinner we gathered for a live Tweet party with Sunday Supper. Every Sunday evening you can join in the Twitter fun by following the hashtag #SundaySupper. I have never done a Twitter party live before so I tickled to see everyone nose first into their phones and computers. If you have ever participated in a Twitter party, they are very fast paced and loaded with information. I think this was the most quiet our group was the entire weekend.
At dinner we had a huge table for us set up in front of the restaurant's giant fish tank. WE had plenty of more strawberries including an amazing cobbler for dessert.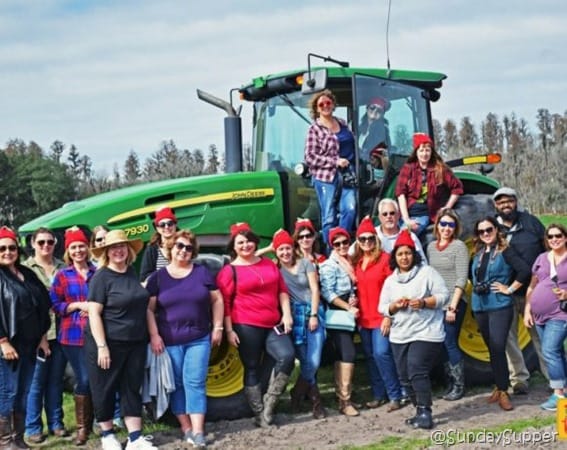 And just like that, in the blink of an eye, our weekend was coming to an end. I learned so much and now have a new perspective on strawberries. I am very much looking forward to returning to the Tampa/ Plant City area for the annual Florida Strawberry Festival. This year, in addition to eating strawberries and enjoying the rides, there are some great musical acts headlining this year including Rascal Flatts (my favorites!!), Little Big Town, Patti LaBelle and The Blues Brothers. For more information visit the website here –> Florida Strawberry Festival
And lastly, as part of the weekend, every blogger that participated were asked to create a recipe using Florida Strawberries. I made an Avocado Strawberry Crostini which you can view by clicking on the picture below. Included in that post is a list of all the bloggers and their recipes from our wonderful weekend!