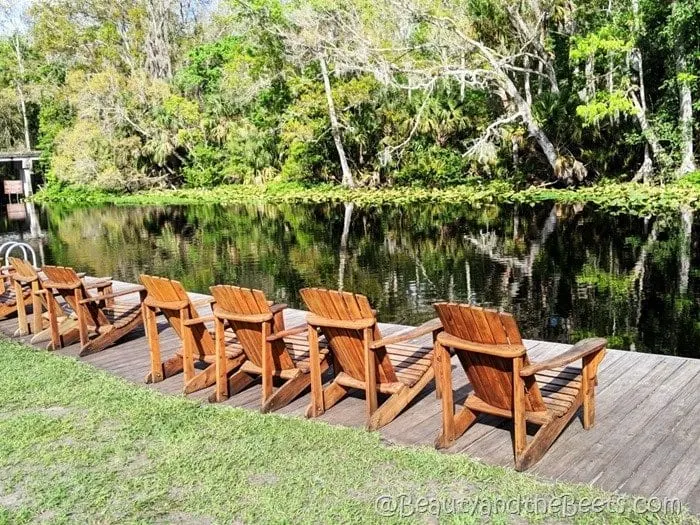 It's been very busy around here in Beetsland. I jumped back into school full time while trying to keep up with the blogging and making time for relaxation. We all need a day to unwind, right? I recently spent a day relaxing at Wekiva Island, a beautiful scenic spot just north of Orlando. I have many friends that frequent Wekiva Island on a regular basis, and I am embarrassed to say that I have never been. I have been missing all the fun. Wekiva Island is a peaceful oasis with 2,000 square feet of white sand, volleyball courts, an outdoor bar, picnic tables, and a riverfront boardwalk.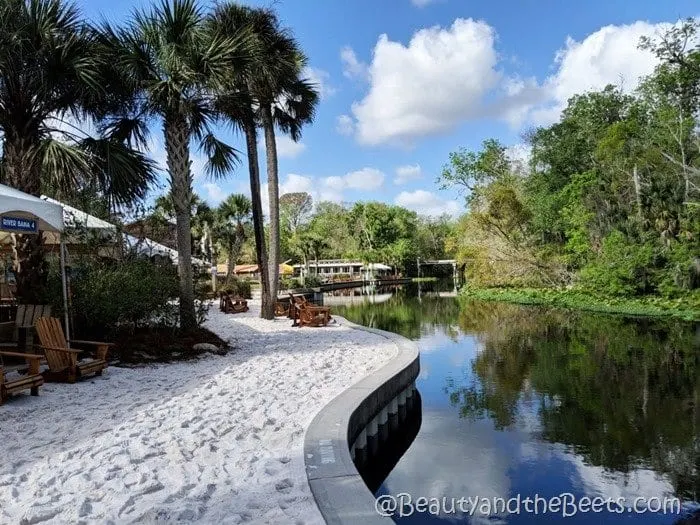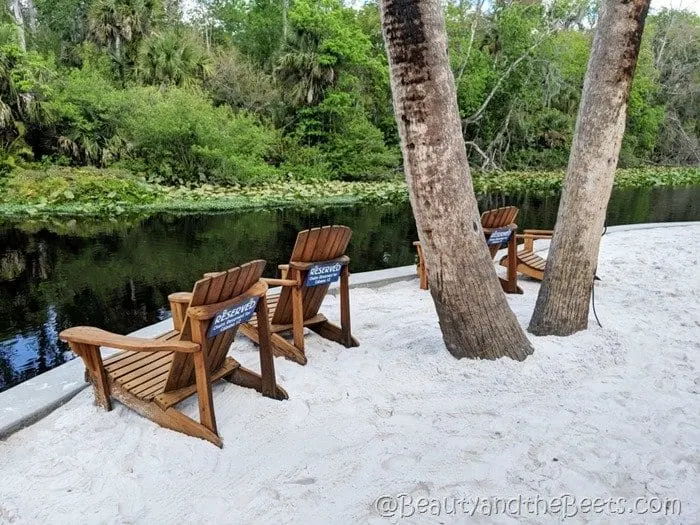 We arrived early in the day and checked into our private cabana – the Otter Cabana. There are 9 cabanas on the island, each equipped with cushioned seating, a gas grill, and coolers filled with ice and bottled water. Most of the cabanas can host 6-8 people with a select few big enough for up to 15 people. Each of the cabanas also have their own parking space, and all have riverfront Adirondack chairs nestled in the sand. It is highly recommended to book a cabana well in advance, especially on the weekends and holidays.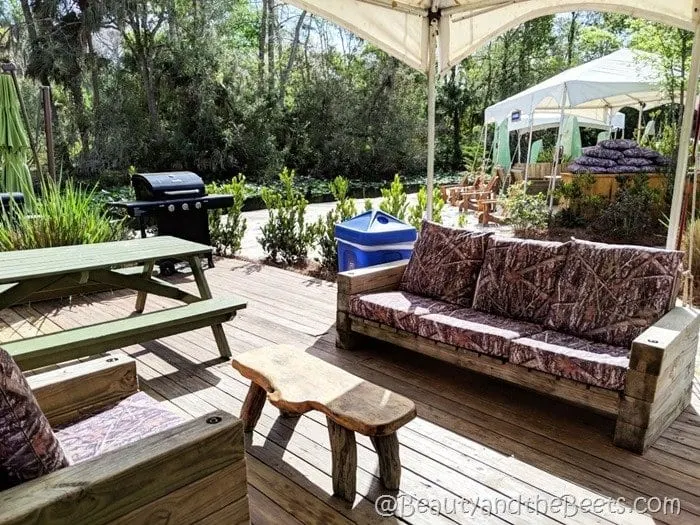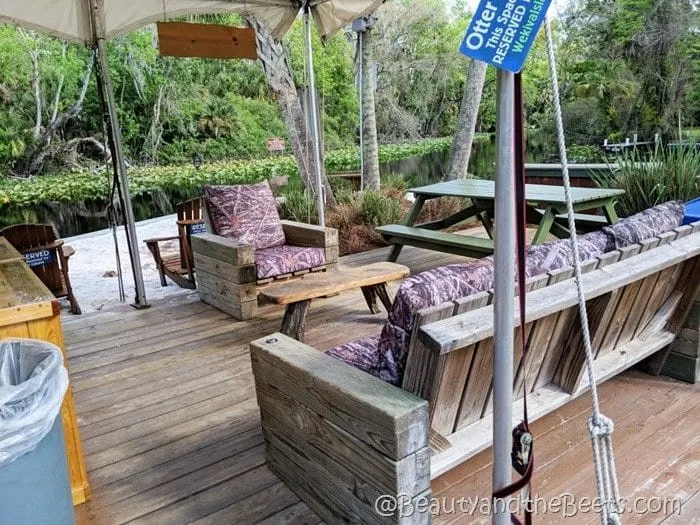 We spent the first hour sitting in our Adirondack chairs, reading books, and digging our feet into the white sand. It was fairly quiet as it was a Friday morning but there were a few people swimming in the river and canoeing down the river.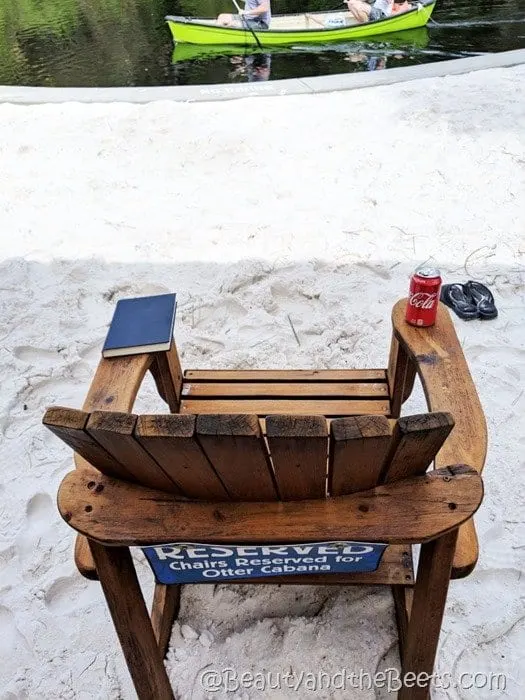 Once we were hungry for lunch we walked over to the food truck, a permanent fixture at Wekiva Island. We were super impressed with the large selection of food, from gator tail to blackened fish sandwiches to BBQ specialties.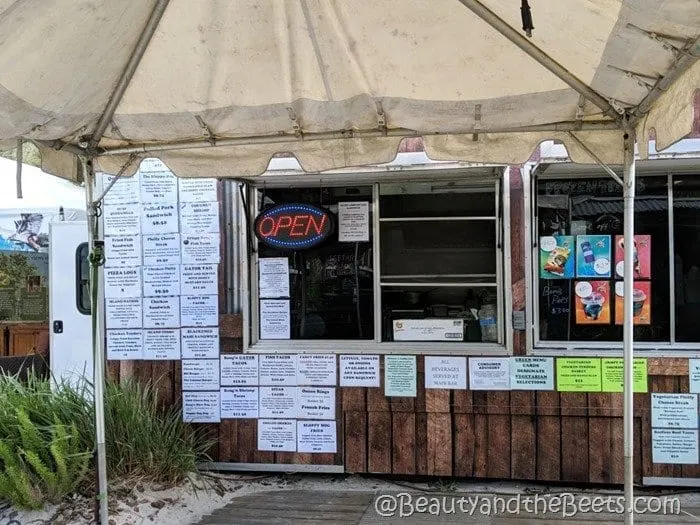 Mr. Beet enjoyed a blackened Mahi sandwich on a toasted bun and served with fries. I tried the Sloppy Hog tacos – tortillas filled with pulled pork, lettuce, tomato, onion, jack cheese, mango slaw, and fresh jalapeno.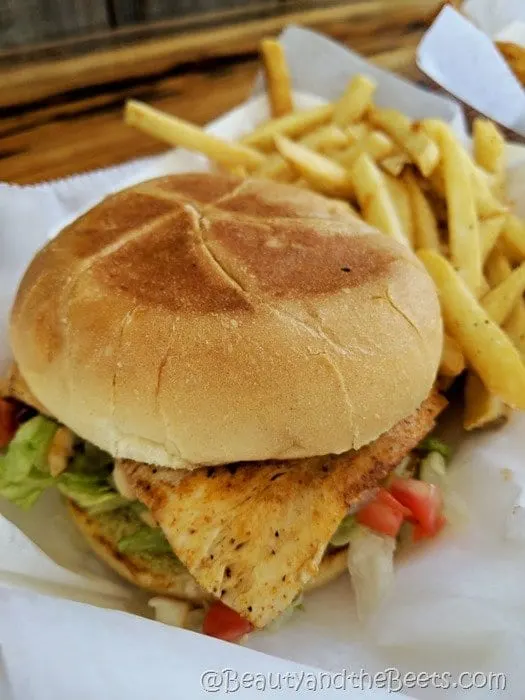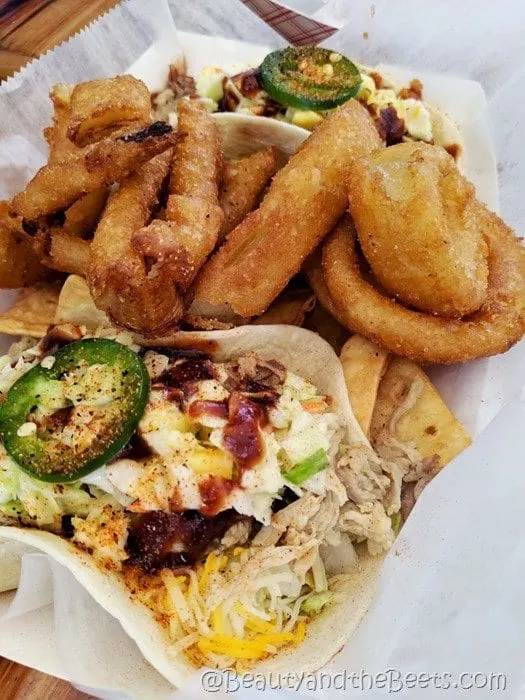 There is also a covered picnic area you can enjoy lunch and stay protected from the sun.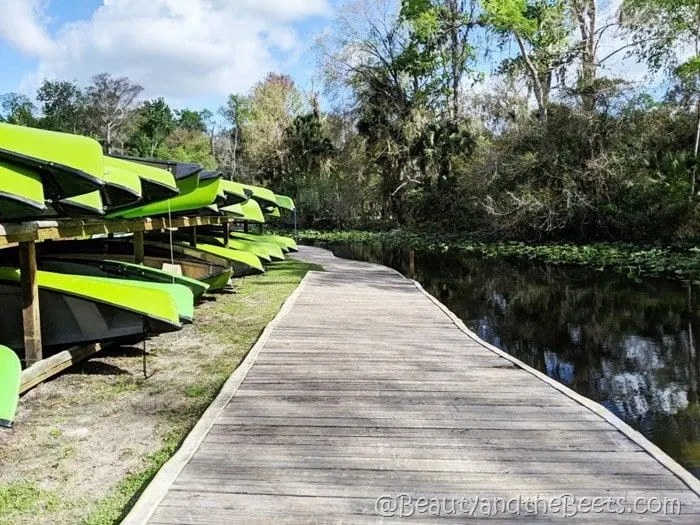 After lunch we decided to venture out on a kayak. In addition to one and two-person kayaks, islanders can also rent canoes and paddleboards.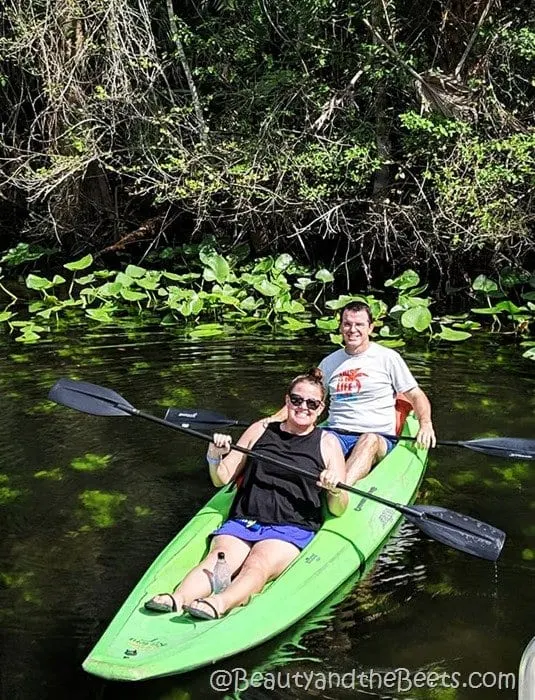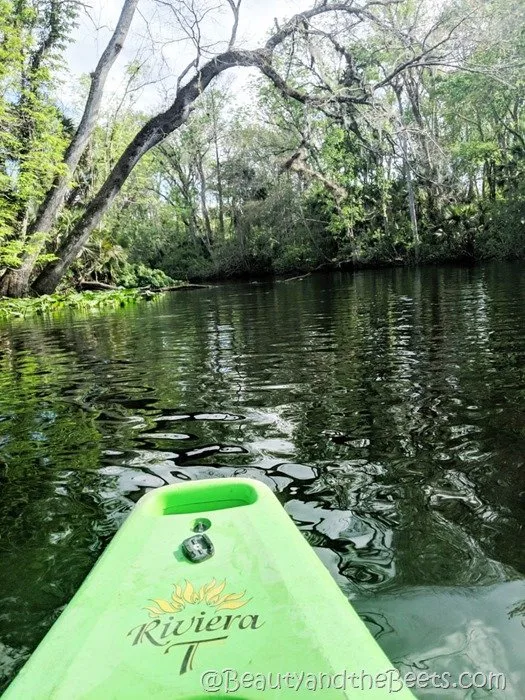 We kayaked down to Wekiva Springs State Park, about a mile upstream. The current was against us heading to the springs, but as we made our way back to the island we were in the flow of the current. /along the way we saw turtles, exotic birds, and alligators.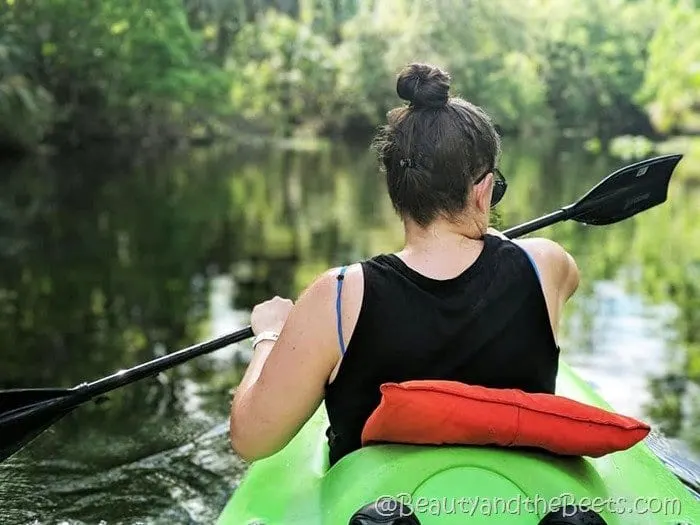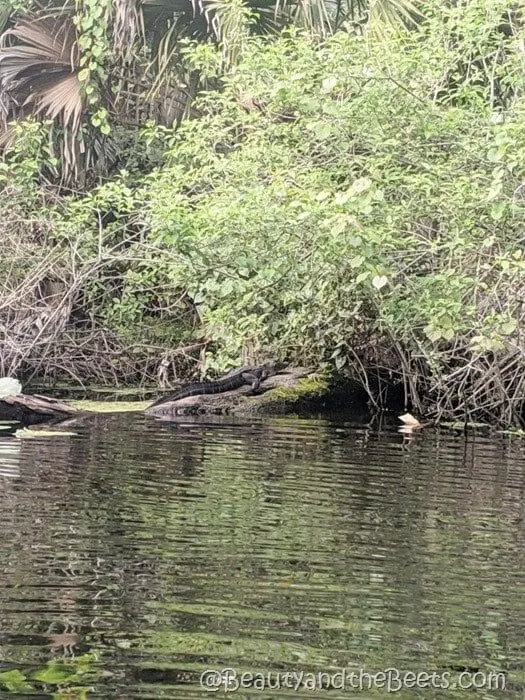 By the time we made it back to our base camp at the island, the crowds had begun to gather for Happy Hour. The Tooting Otter on Wekiva Island serves craft beers and wine and is a really cool gathering spot late on a Friday afternoon. Friday nights welcomes Fire Pit Fridays where islanders can enjoy food cooked around the fire pit like ribs and pork chops. Friday and Saturday nights at Wekiva Island are also a great spot to enjoy live music along the riverfront.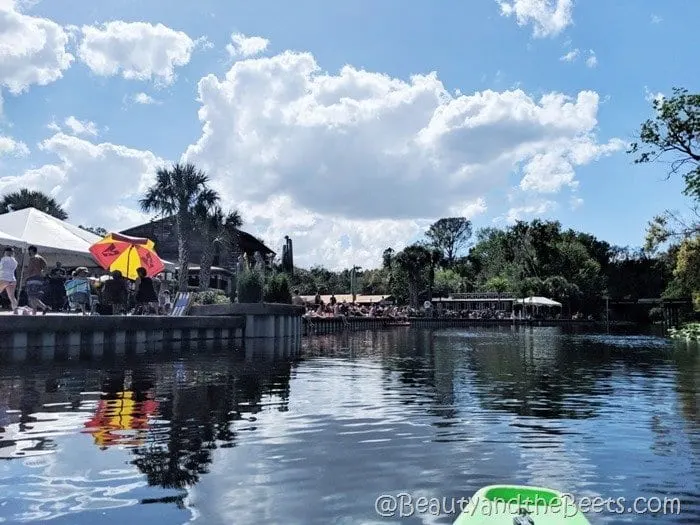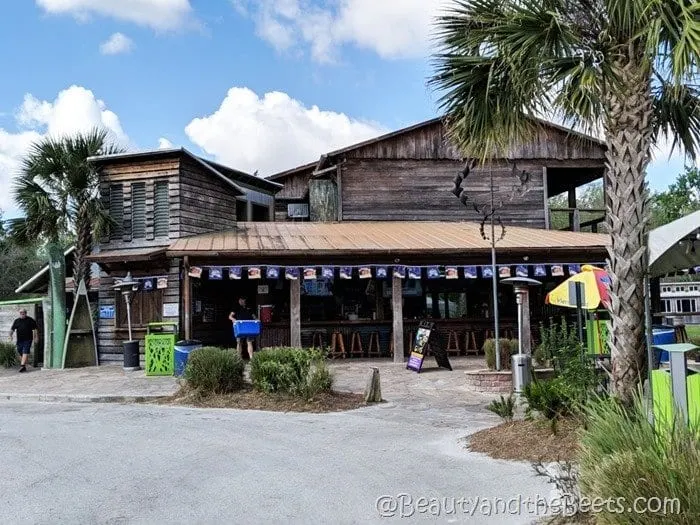 Wekiva Island also sponsors several events throughout the month including this month's Wekiva Paint Out. Now through March 10, Wekiva Island is hosting over 30 artists with a live gallery, live music, wine and beer tastings, and a special pasta bar night. You can get more information on Wekiva Paint Out here –> Wekiva Paint Out.
For more information on Wekiva Island, visit their website here –>
Wekiva Island
. Here you can also learn about freshwater and aquifers in Florida as well as how to improve our carbon footprint. Cabana rentals range from $100-$250 and can be reserved from 9am-5pm. Canoes, kayaks, and paddleboards range from $30-$45, depending on equipment and time of day. All water rentals must be returned by 6pm. You are welcome to bring your own water vessels and use the Wekiva Island boat launch for $10. You are not permitted to bring in alcohol from the outside, however, wine and beer are available for purchase at The Tooting Otter.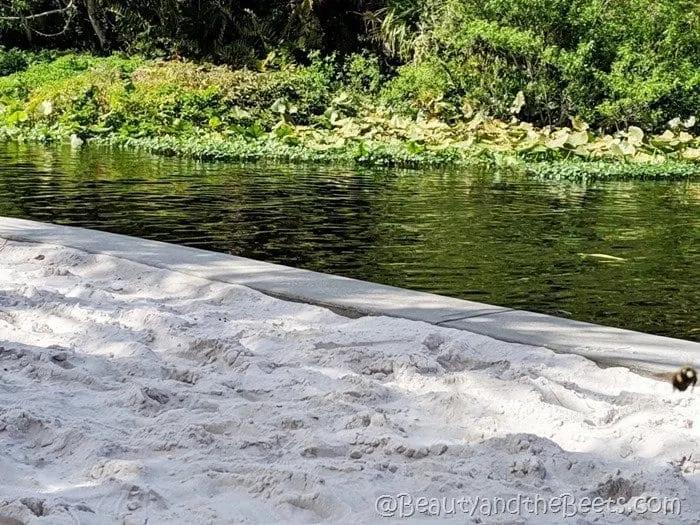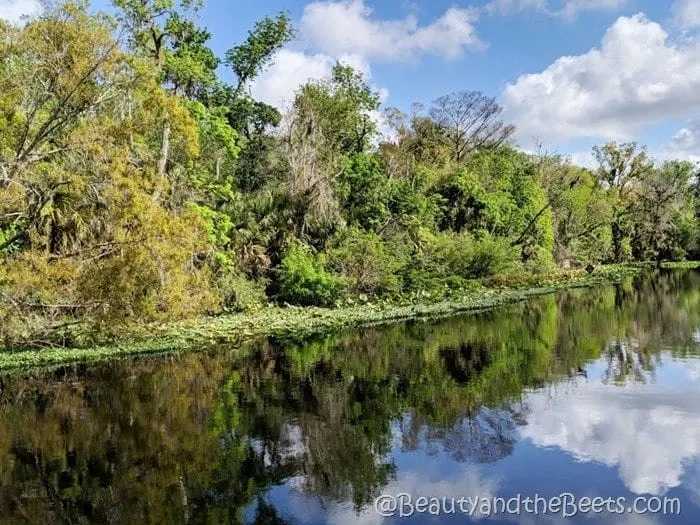 Disclosure: I was invited to spend the day at Wekiva Island. While I was compensated for my visit, all opinions expressed are my own.