My last few posts were all about our tour of the factory at Whetstone Chocolates of St. Augustine and lunch at Casa Maya, but there was a lot more to see and do in this adorable historic town. Just down the street from the chocolate factory we came across this enormous and beautiful Spanish-style building………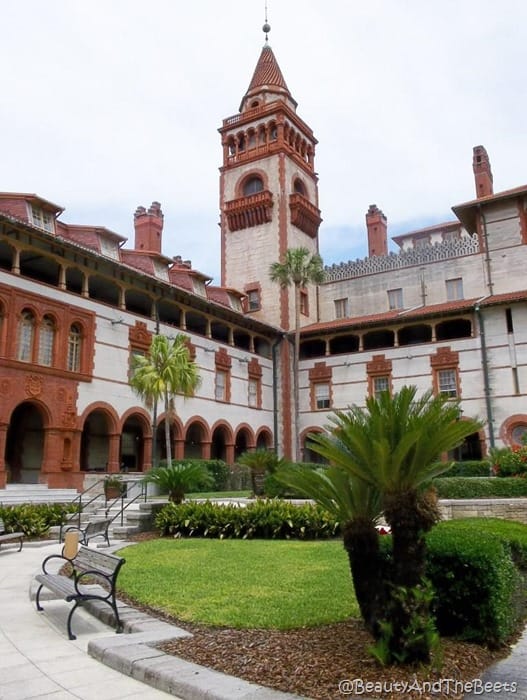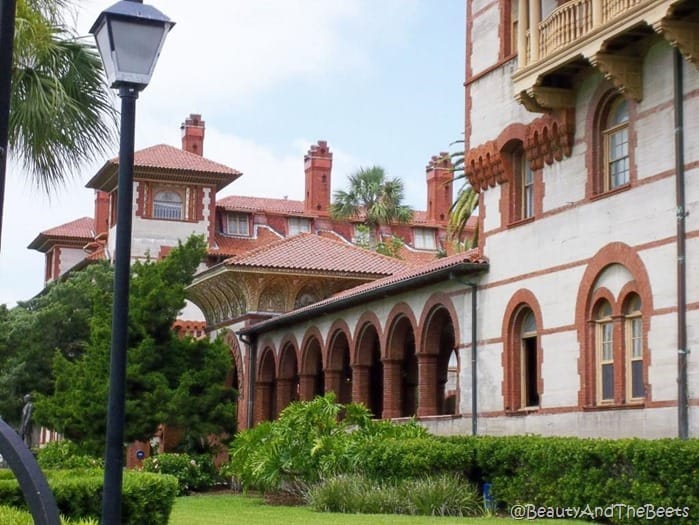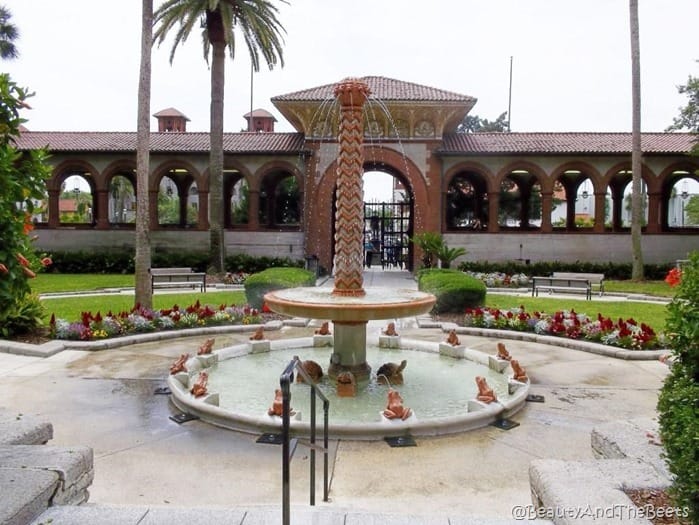 This is the old Ponce de Leon Hotel which was a popular destination for the rich and famous back in the day. Now, it is part of the main campus for Flagler College – a private liberal arts college. It's a very small campus but absolutely stunning. Mr. Beet had even made a comment that as we walked through the gates of the college it felt like we had been transported back in time – back to the hotel's heydays of the early 1900's. As we walked into the main building in which used to be the hotel lobby, we looked up and saw this- but these pictures do not do it justice……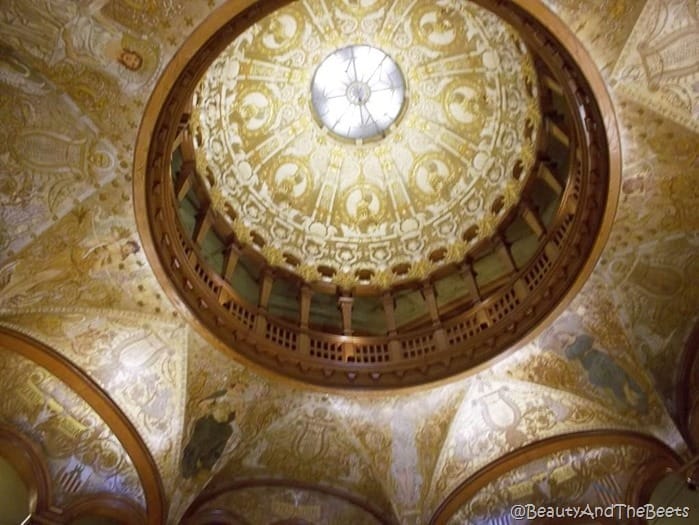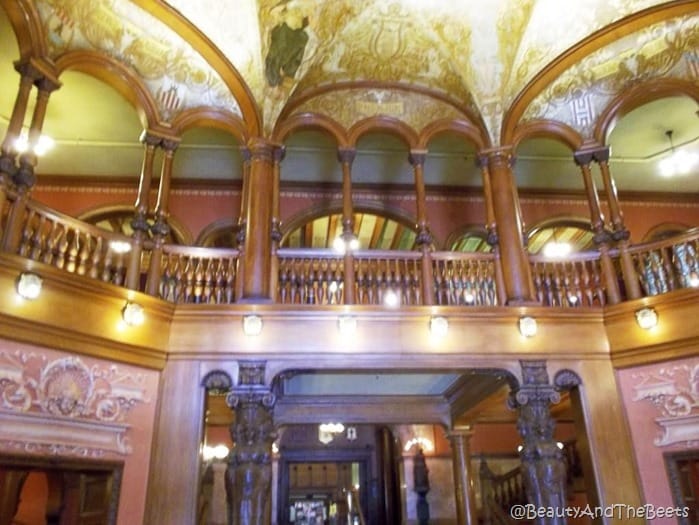 The coolest thing about the campus though was the bell tower – as we were walking around the bells were playing "Close to You" by the Carpenters.
The one thing about St. Augustine is that this is a town that definitely thrives on tourism. I can't tell you how many of these trolleys we saw carting people around pointing out the sites….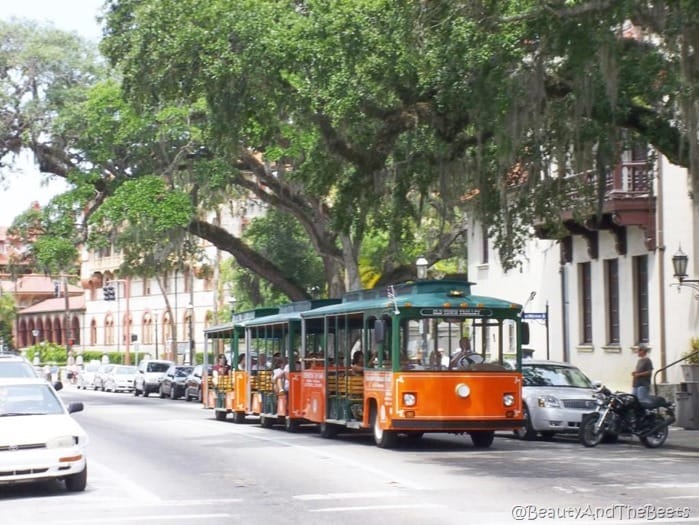 We opted to just explore by foot. We came across the Castillo de San Marcos National Monument- a fort on the edge of the downtown area. We got extra lucky because it was National Park Appreciation Week so the entry fee was waived.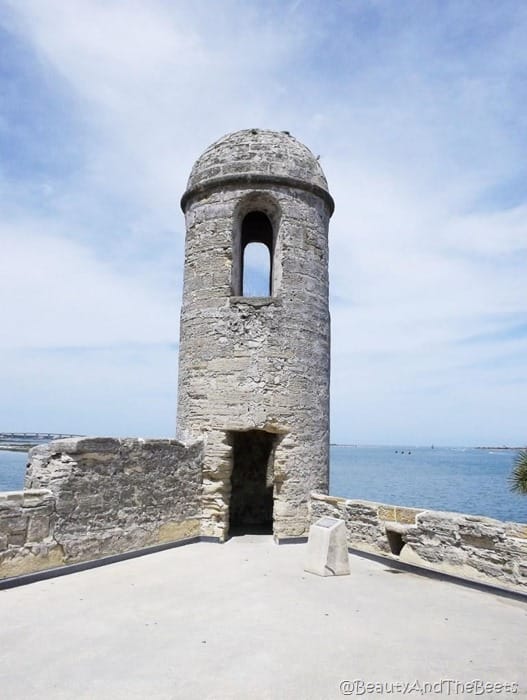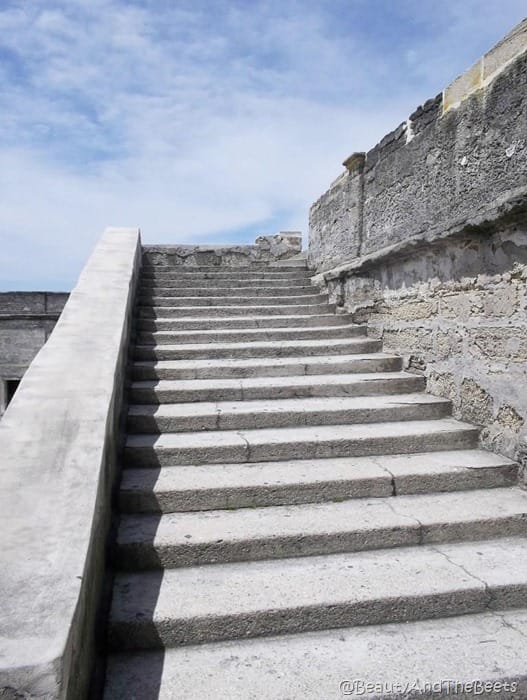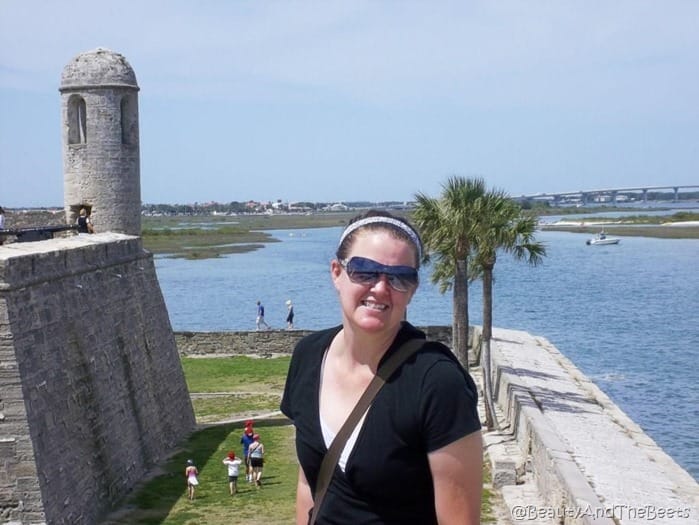 The best part of the fort was going up top for some amazing views of the water.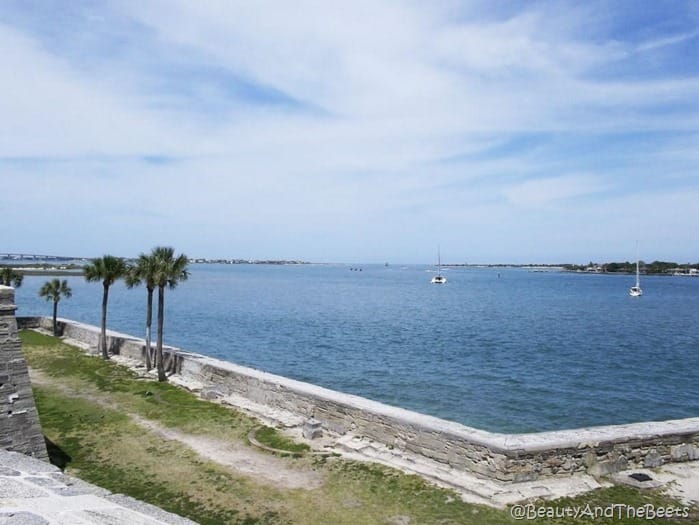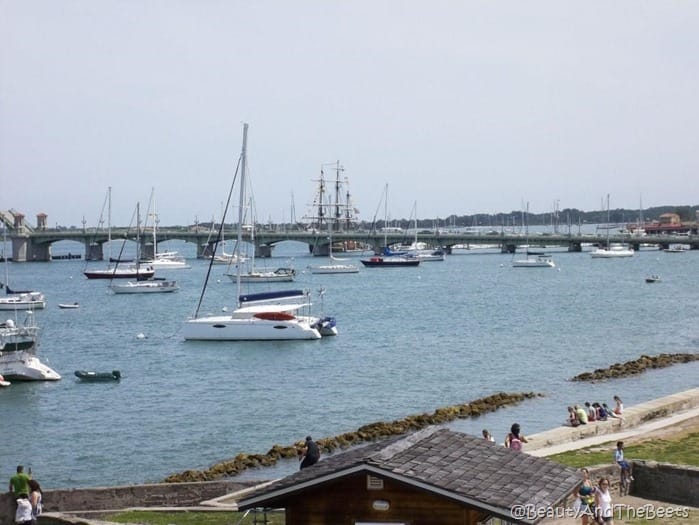 After exploring the fort, we set off to get some lunch. (Read about our lunch here) We then need to work off our lunch so continued walking around the city. I am just blown away by how pretty the architecture was there –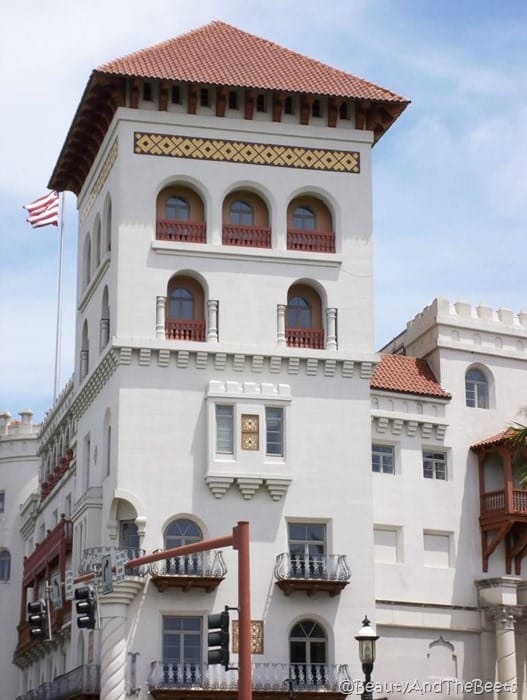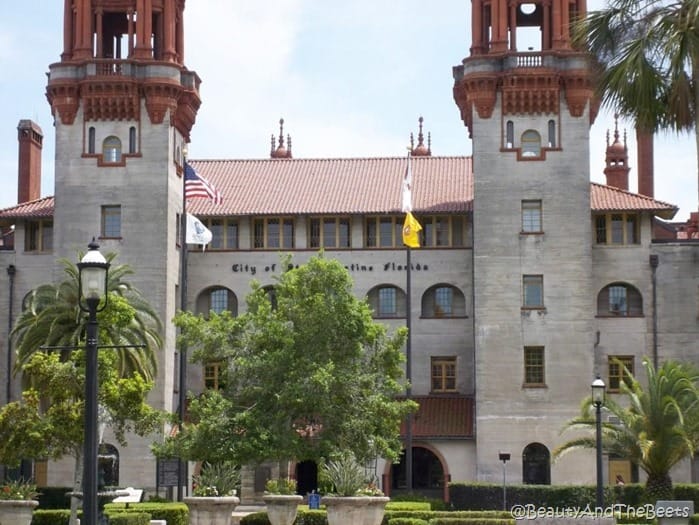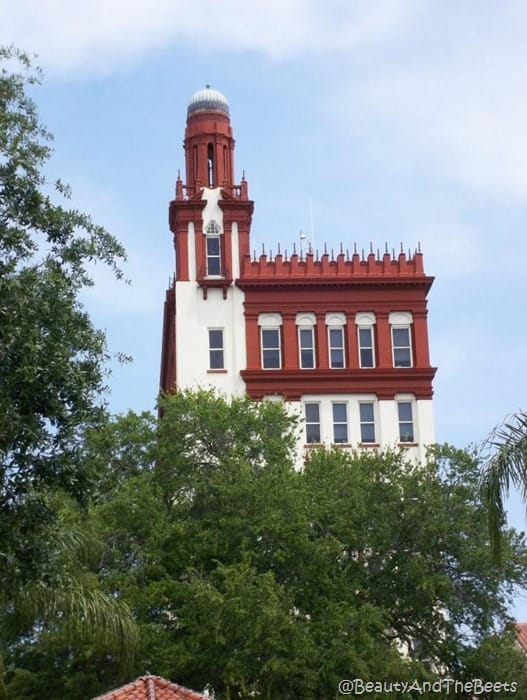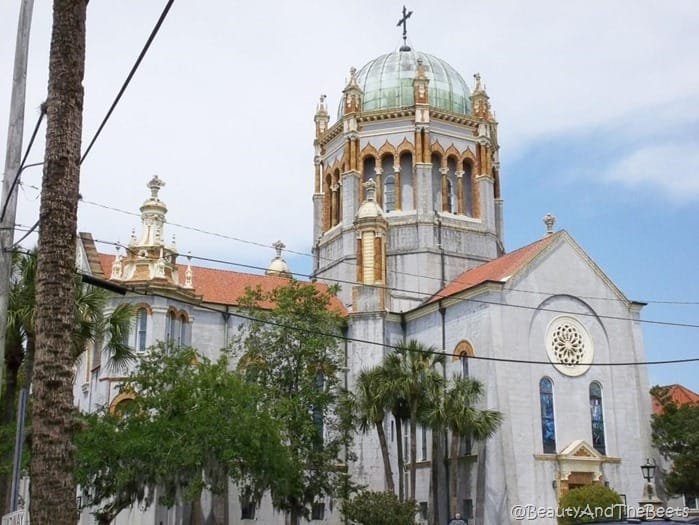 We found a lot of really neat restaurants and shops. One place we saw was called the Hyppo – nothing but gourmet popsicles. We didn't indulge since we had just finished lunch but it looked very interesting.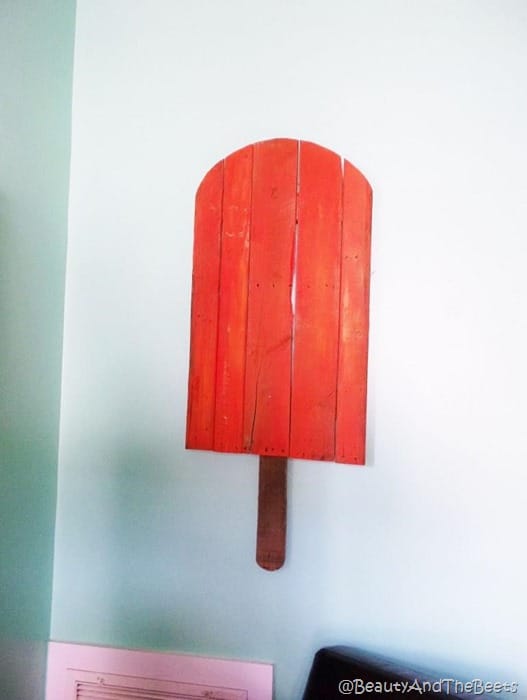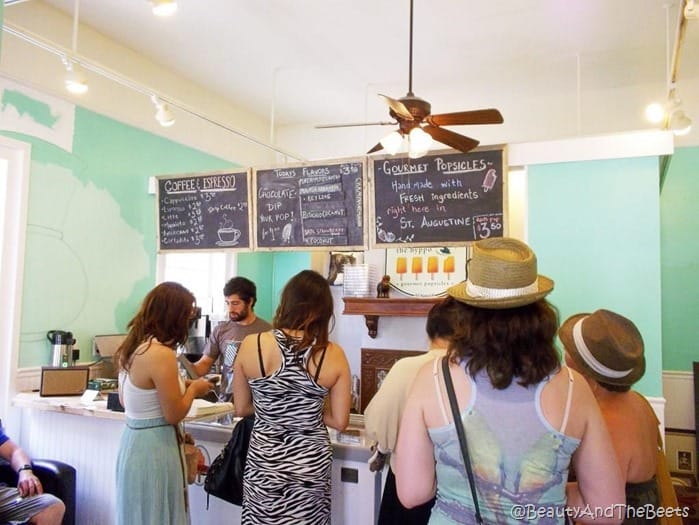 We also found a store called "Filthy Rich" where I tried on Kate Middleton's engagement ring…..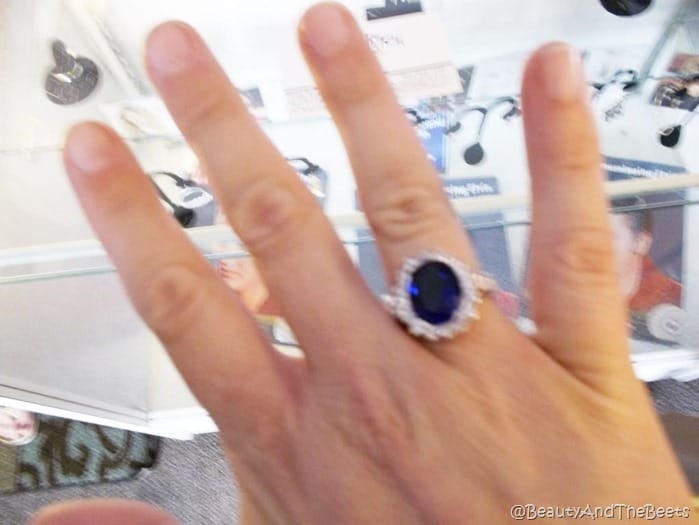 We also saw some local residents just hanging around….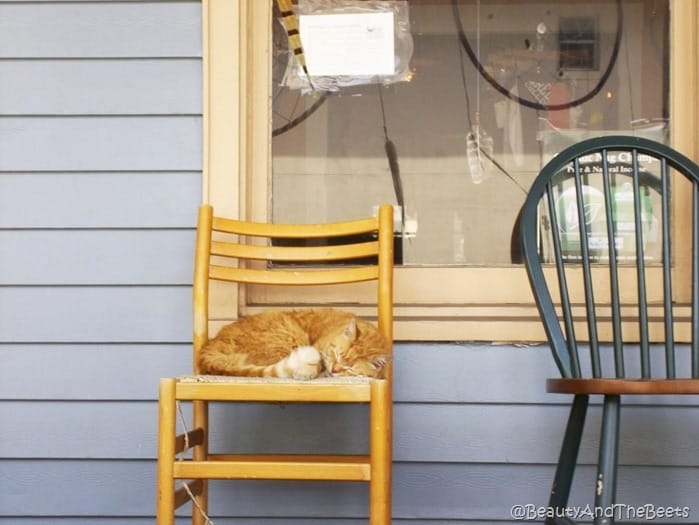 St. Augustine reminded me a bit of Key West, tiny, quaint…lots of bars and restaurants, lots of cute little boutique shops and surrounded by water. Even some of the local businesses seem to keep Key West style hours- check out the opening and closing times on this sign……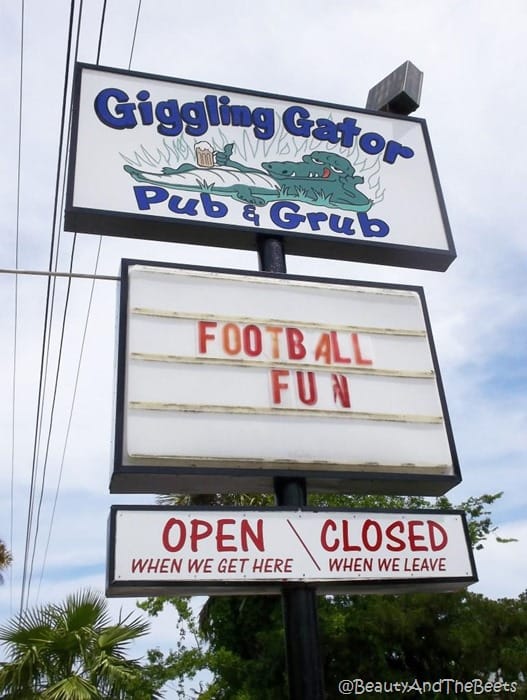 As our day was winding down we decided one last stop. We found another Whetstone Chocolates and got ourselves FROZEN HOT CHOCOLATE. It was a great ending to our day!