Why not Ackee Scramble? Because sometimes you want something different than eggs.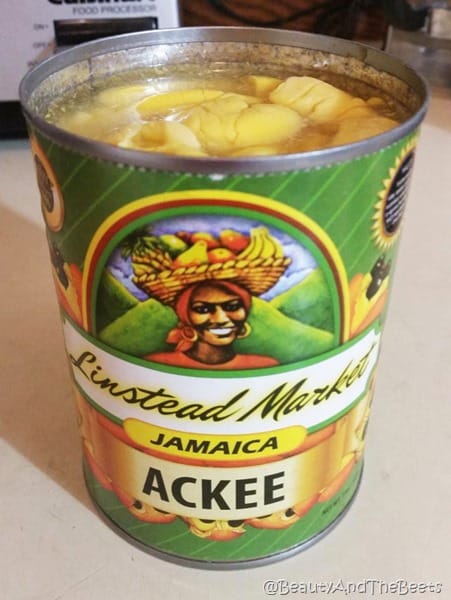 What is Jamaican Ackee?
I first learned about using the fruit ackee while studying for my Forks Over Knives certification– ackee is actually the national fruit of Jamaica. Ackee is very common in Jamaican cuisine and is especially popular when paired with salted codfish and bread. It is so common now that I have found it canned at my local Publix grocery store in the International aisle, and it's readily available on Amazon.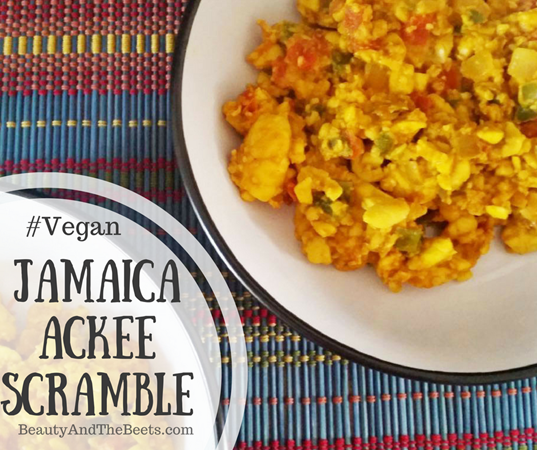 It's like an egg but it's not an egg
So I made an ackee scramble. The fruit itself is very reminiscent of a scrambled egg – similar in texture, looks and even taste. For the Vegan eater, ackee is an excellent substitute for eggs and can easily replace the tofu in a scramble. And ackee is more nutritious than tofu- ackee is packed with niacin, Vitamin C, potassium and iron. While it does not contain the same amount of protein as an egg, it also does not have cholesterol like that of an egg. As a matter of fact, ackee contains no cholesterol but is packed with good fatty acids like palmitic acid (palm oil).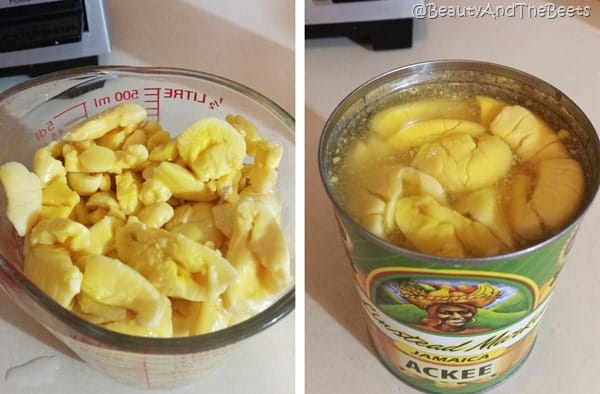 Ackee is not cheap
However, the fruit is not cheap – I paid $9 for a 19-oz. can. The only ackee I could find was also the kind that was soaked in a salt water brine, so I avoided adding any additional salt to my dish.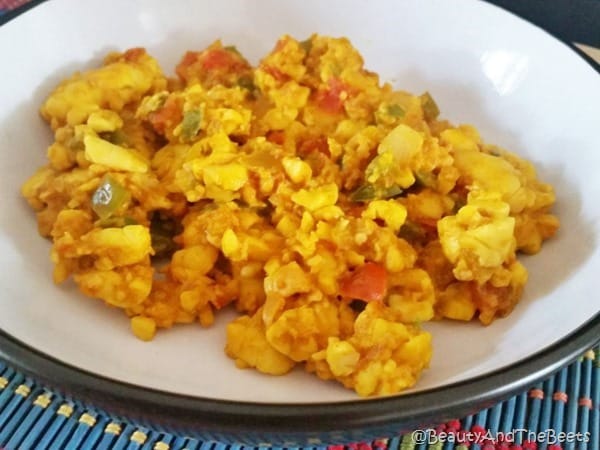 Making an Ackee Scramble is easy!!
I picked up a can and decided to test its ability to mock a scrambled egg. And I was not disappointed with my ackee scramble. The fruit really does cook like an egg and pairs well with vegetables, herbs and spices. Very easy to work with.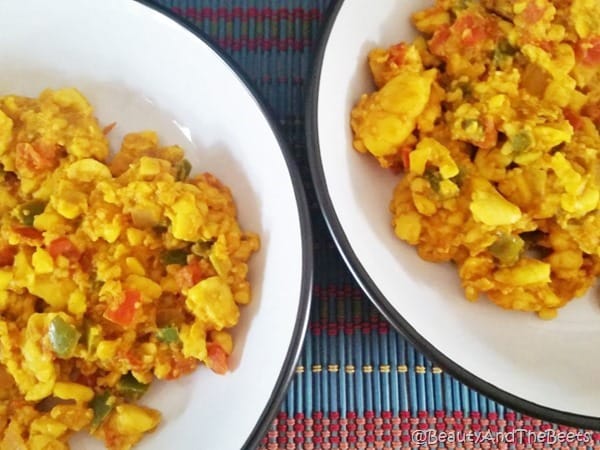 Should you not be able to find ackee in your local market, you can either purchase it online or substitute riced cauliflower, firm tofu or real scrambled eggs into this recipe. (Try this recipe for Scrambled Tofu with Peppers and Mushrooms)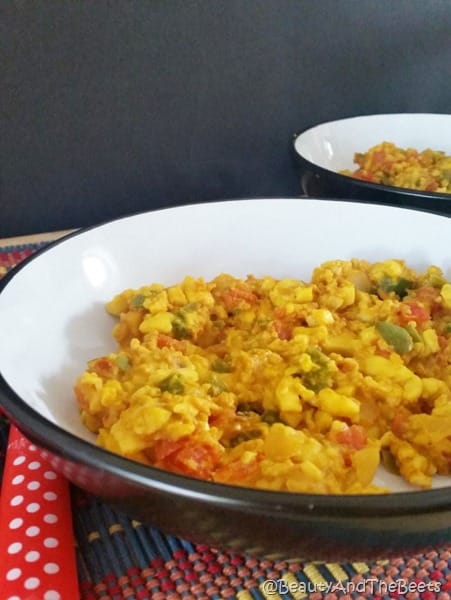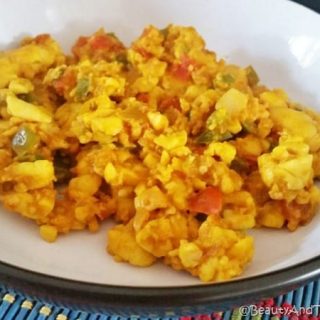 Jamaica Ackee Scramble
Ackee is the national fruit of Jamaica. It can be found in select grocery stores or ordered*online*.
Ingredients
1 green bell pepper, diced
1 small white onion, diced
2 medium tomatoes, diced
1/4 cup vegetable broth, or water
1/2 tsp. freshly ground black pepper
1 tbsp. turmeric
1/4 tsp. paprika
2 cloves garlic, minced
Instructions
In a saute pan over medium high heat, add the green pepper, onion, and tomatoes. Stir the veggies, adding the vegetable broth as needed to keep the veggies from sticking to the pan. Continue to stir 3-4 minutes until the onions begin to turn translucent.
Add the ackee and cook an additional 5 minutes.
Stir in the black pepper, turmeric, paprika, garlic, amino acids and nutritional yeast to the pan. Cook for 5 minutes, stirring frequently.
Serve immediately.
Notes
Ackee can be substituted with riced caulifower, firm tofu or eggs.
Also check out my recipe for Jamaica Ackee and Saltfish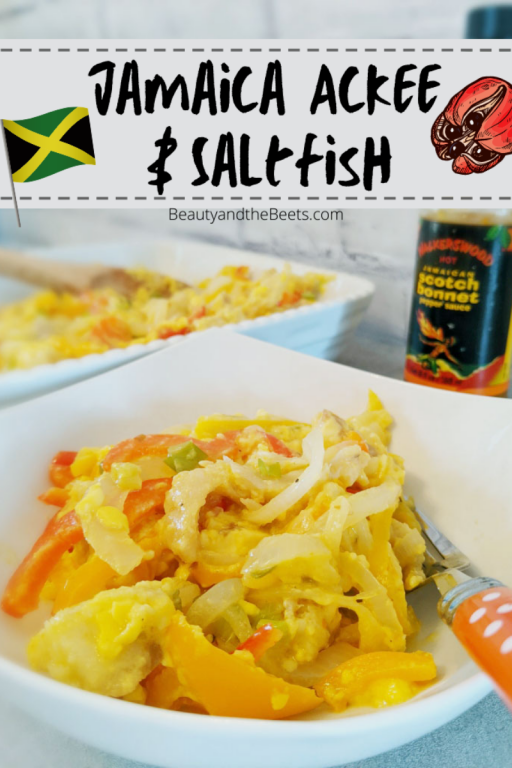 If you are interested in learning more about the plant based certification class I took, visit the Rouxbe plant based class page here. Or for a more affordable option, sign up for a monthly membership to the Rouxbe cooking school here. (This post is NOT sponsored by the Rouxbe Cooking School by the way).
Pin this recipe for later:

Have you ever eaten something that was considered to be a dangerous food?
*this post contains affiliate links. Your support is greatly appreciated*