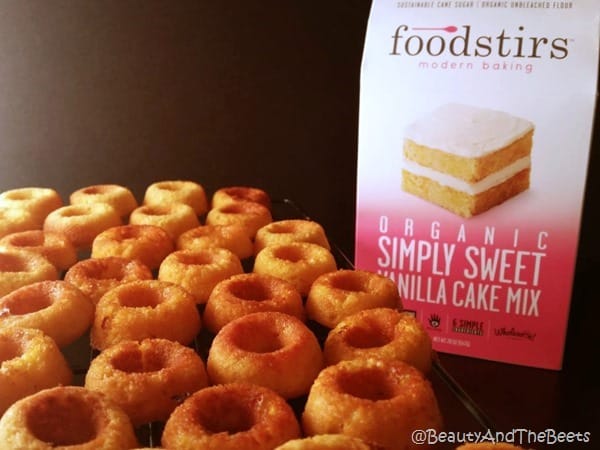 Back in August, I attended the BlogHer conference in Los Angeles. I had the opportunity to connect with many other bloggers and brands, one of those brands being Foodstirs. Foodstirs is a line of organic, non-GMO and fairly traded baking mixes, founded in 2014 by Moms Galit Laibow, Gia Russo, and actress, Sarah Michelle Gellar. It was Sarah Michelle who was a keynote speaker at the conference that introduced over 3000 bloggers to the brand. Shortly after returning to Florida, I applied to be an ambassador with Foodstirs and I was accepted into the Baker's Circle Ambassador program.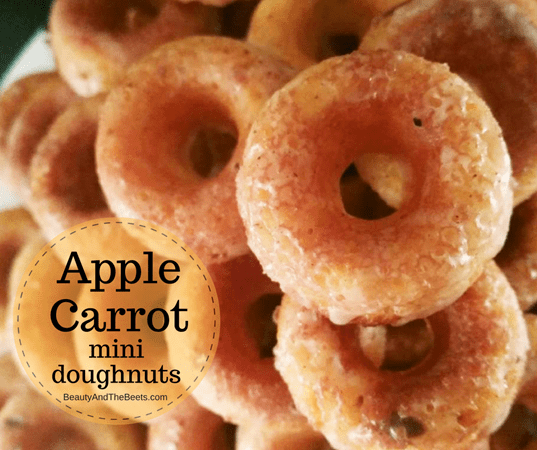 I was sent my first baking mix – the Organic Simply Sweet Vanilla Cake Mix and immediately my wheels started turning. I like to hide vegetables in my baking and my first thought was carrots. Pureed carrots can replace a fat in baking – a fat such as oil or butter in a one-to-one ratio.
I also considered adding applesauce into the mix, as applesauce is also a great substitute for fat in baking. But would it be too much? It actually turned out to be wonderful…and quite tasty. My original intent was to create amazing cupcakes, but at the last minute I decided to make mini doughnuts.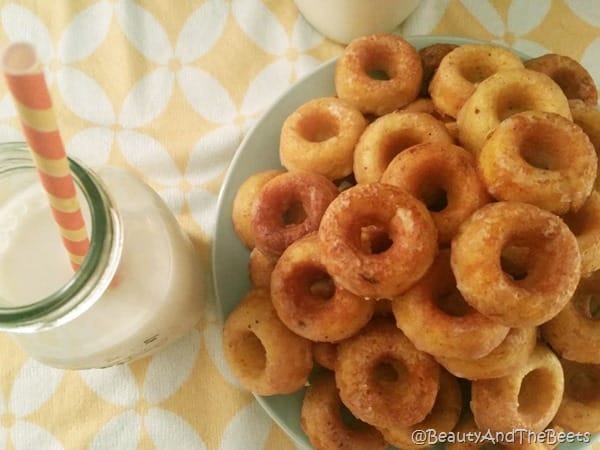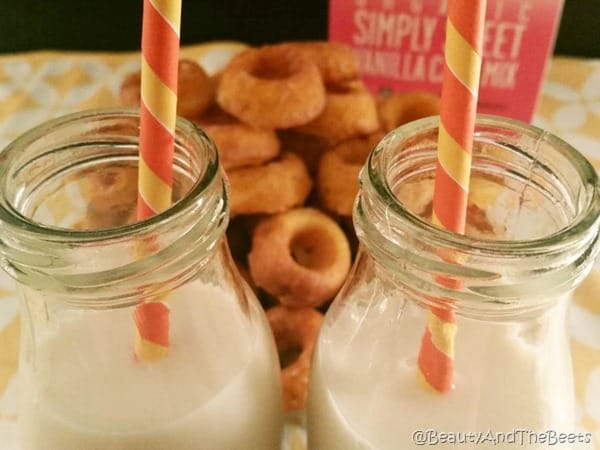 I found the mix to be very easy to work with- I simply added my "fats" – the pureed carrot, applesauce, unsweetened almond milk and plain Greek yogurt. It was a one bowl bakery, perfect for me as everyone knows baking is not my strong suit. However, I am hoping with these new baking mixes will help me to be a better baker! And these Apple Carrot Mini Doughnuts are a great start.
I made a very simple glaze to drizzle onto the doughnuts, though they are certainly sweet enough to stand on their own. I personally have a thing with glazed doughnuts- it could be my southern Krispy Kreme roots. I added cinnamon and nutmeg to the glaze as well to give the doughnuts a more Fall flavor. However, Foodstirs also has a very simple to make Vanilla Frosting Mix that would work well with the apple and carrot flavors.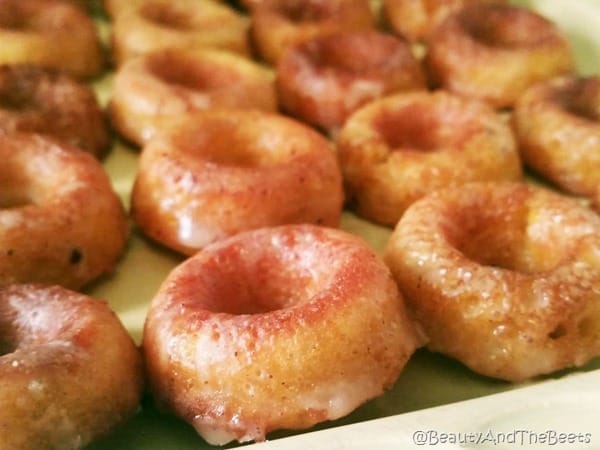 So what would you make with this Sweet Vanilla Cake Mix? Head over to Foodstirs to learn about their baking subscriptions and more recipes to incorporate their mixes into your baking. Foodstirs Modern Baking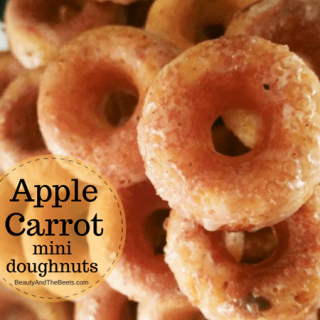 Apple Carrot Mini Doughnuts with Foodstirs
Yield:
50 -60 mini doughnuts
Perfect for Fall - easy apple carrot mini doughnuts using Foodstirs Organic Sweet Vanilla Cake Mix.
Ingredients
For the doughnuts:
1 Foodstirs Organic Sweet Vanilla Cake Mix
3/4 cup pureed carrot,, puree peeled carrots in a food processor
1/2 cup unsweetened applesauce
6 tbsp unsweetened almond milk
6 tbsp plain Greek yogurt
coconut oil spray
For the glaze:
3 cups confectionary sugar
6 tbsp almond milk
1/4 tsp ground cinnamon
1/4 tsp ground nutmeg
Instructions
For the doughnuts:
Preheat oven to 350° Spray a doughnut baking tray with coconut oil spray.
Add the cake mix, pureed carrots, applesauce, almond milk and Greek yogurt to a mixing bowl and mix well. I hand mixed mine but you could use an electric mixer if you desire.
Spoon enough batter into each doughnut ring on the baking tray to cover the bottom of the tray, but not cover the middle insert.
Bake for 12-14 minutes, until the doughnuts come out spongy and firm.(Be sure to spray the pan before each batch of doughnuts)
For the glaze:
Mix the sugar, milk and spices in a mixing bowl until the mixture becomes blended. It should become a thick glaze.
Dip each doughnut into the glaze mix, just enough to cover the top of each. Place on a cooling rack with wax paper placed underneath to allow the excess glaze to drip off.
Enjoy!
Notes
*store leftover doughuts in an airtight container for up to a week.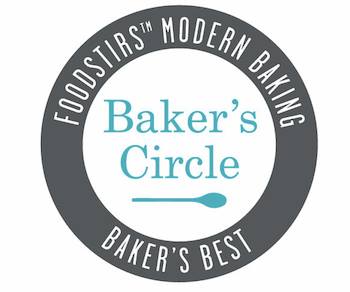 Pin this recipe for later:

*I was given baking mixes by Foodstirs in exchange for my recipes. As always, my opinions are 100% my own.