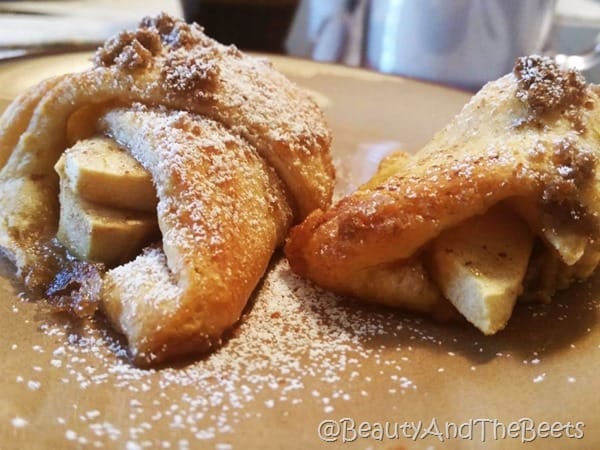 Happy 2016! How was your New Year's Day? Chad and I stayed in and did absolutely nothing. Well, not nothing- we did a little cooking, a little cleaning and a whole lot of watching the college football bowl games. We spent the Christmas Holiday in Indiana with Chad's parents and while it was fairly warm on Christmas Day (just like the rest of the country) it got really cold a few days later. And it snowed. I got my yearly snow fix and then returned to the Florida sunshine. And now the joke is on me because my part of Florida is super rainy.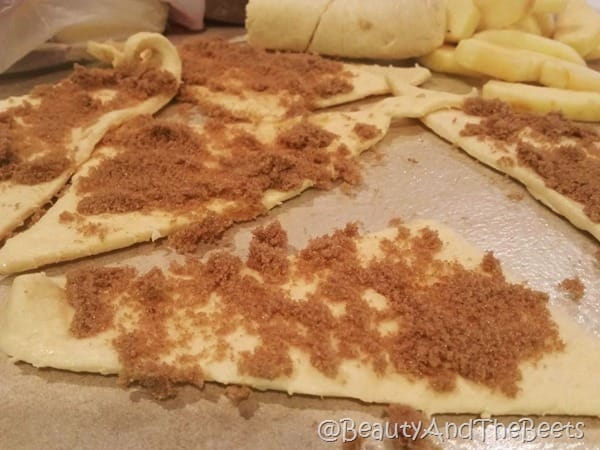 A few days after Christmas I decided to make some breakfast for everyone, on a morning that was cold. The last time I was in Indiana we had gone to an apple orchard and took away some fresh apple pie. And on this cold Indiana morning I was remembering that apple pie and how delicious it was. So that was my inspiration for making little mini apple pie crescent rolls.
I used Red Delicious apples in my recipe but any type of apple, tart or sweet would work. The Red Delicious apples are fairly common in grocery stores, especially this time of year and they cooked nicely.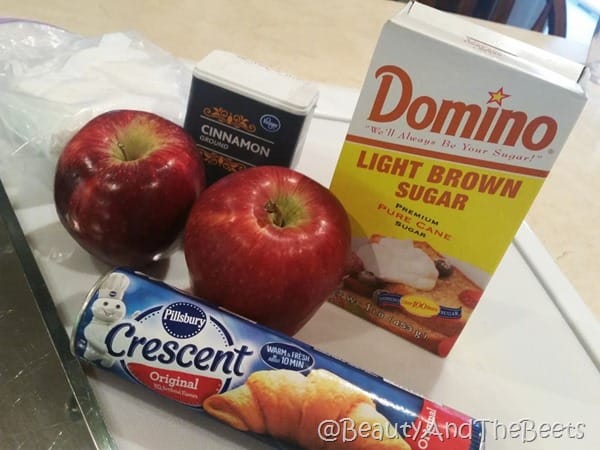 Dark brown sugar tends to bring on a caramel-like flavor when cooked, more so than light brown sugar. However, you can really use what ever you have in the pantry. While I took a photo of light brown sugar, in the end I changed my mind and used the dark brown. In my opinion, dark brown sugar just has a richer flavor than its light counterpart.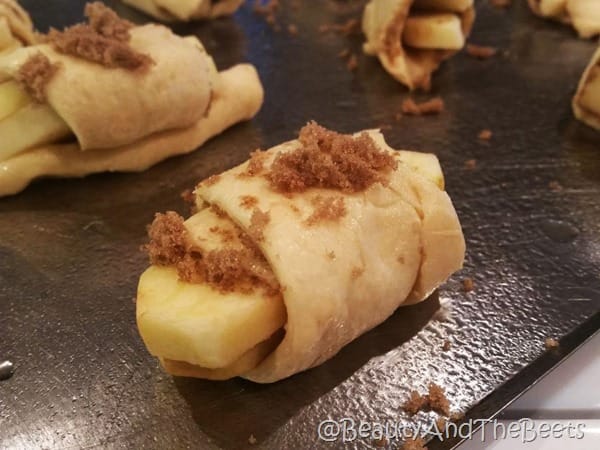 Other very easy adaptations include using blueberries and/or bananas. Peanut butter or cream cheese instead of brown sugar. Chocolate chips, pecans, coconut- any combination of anything sweet that can bake well.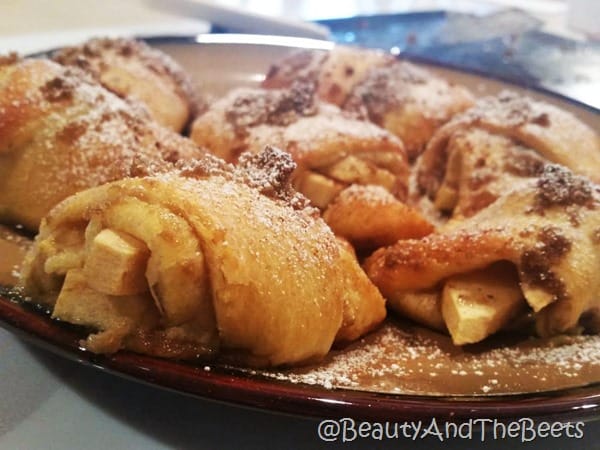 I like using the canned breads- the crescent rolls and biscuits in those pop tubes. They are just so versatile and so easy to work with. I suppose there are people that insist on making their own breads and rolls- I am just not that patient first thing in the morning. I just want something that is quick and simple to throw together and eat. Apple Pie Crescent Rolls work. Easy and delicious.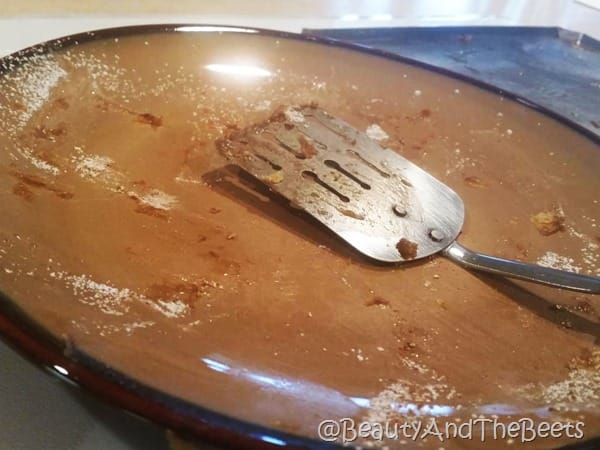 I made a whole plate of these. And just like that they disappeared. So I guess I need to make more. What's your favorite go-to breakfast recipe?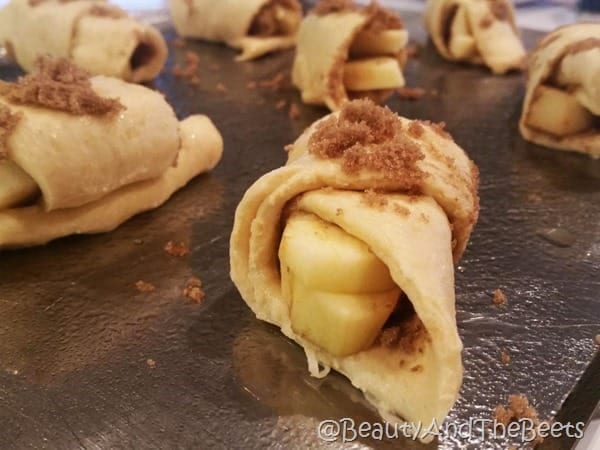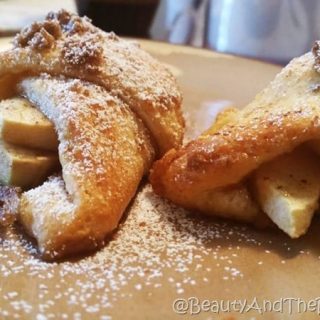 Apple Pie Crescent Rolls
Ingredients
1 8 oz. tube crescent rolls
1 cup brown sugar
1 tbsp. ground cinnamon
2 apples,, washed and cut into 1/2" slices
powdered sugar,, for garnish
cooking spray
Instructions
Preheat oven to 375°. Generously spray a baking sheet with coconut oil spray or other cooking spray.
On a surface of wax paper, roll out the crescent rolls into their pre-cut triangle shapes.
Divide the brown sugar among the 8 triangles, then lightly sprinkle the cinnamon on top of the brown sugar.
Add 2 slices of apple to the edge of the first triangle and roll the dough up into a crescent. Repeat with the remaining triangles. Place the crescent rolls on the baking sheet about 2 inches a part.
Bake rolls in the oven for 12 minutes, until the dough turns golden brown.
Sift powdered sugar onto the apple pie rolls and serve immediately.