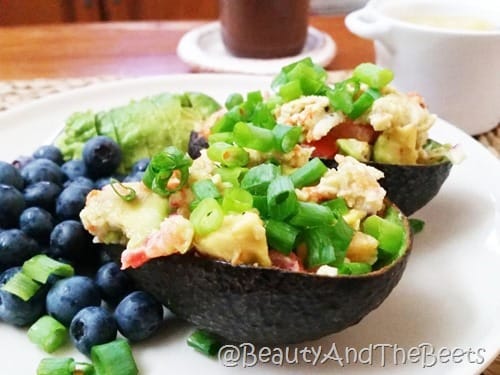 A power breakfast to me is something simple like a bowl of oatmeal or fruit quinoa, a hard boiled egg and an avocado. I like eggs enough and know they are full of protein, a great way to start the day- and eggs are so versatile.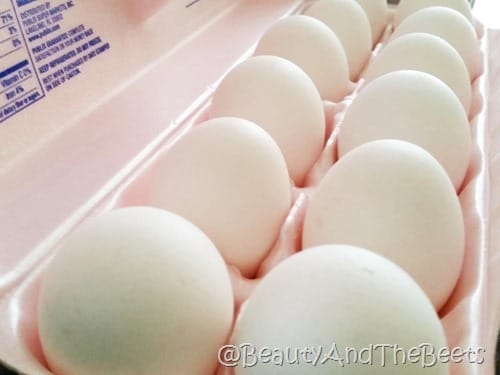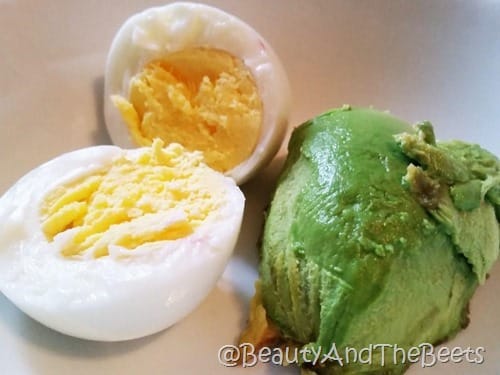 Eggs can be poached, boiled, fried, baked etc. but sometimes they can be so boring too. How do you rev eggs up to make them more ap-peeling (see what I did there?)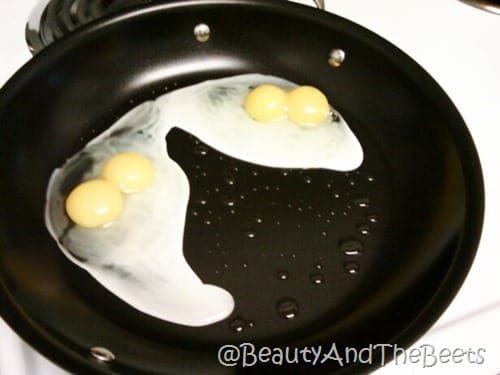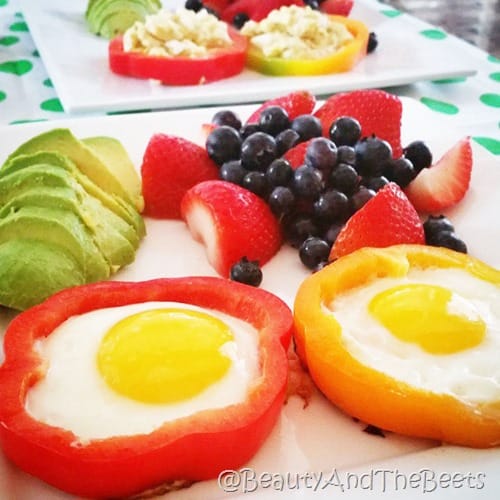 I got creative one morning and fried them up in some colorful pepper rings.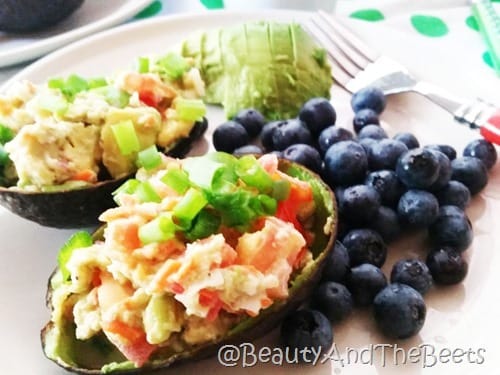 This past weekend I got creative again and served them in avocado shells. My avocados were at that point of being too mushy as they had just passed their prime. You know, that really small window of an avocado's peak. I throw out more avocados than anything else in my kitchen.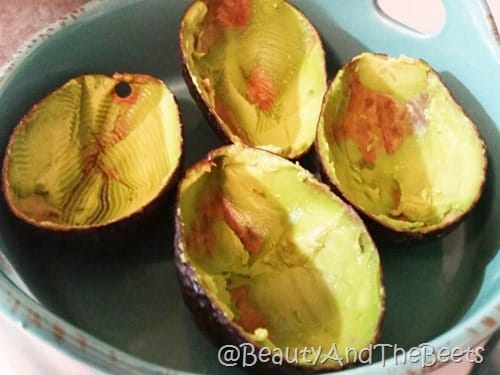 However, avocados a day or two past their prime can still be enjoyed if you mix in a few other things. Here I disguised the over-ripeness of my dear 'cado by mixing the meat into a batter of beaten eggs and chopped veggies (tomatoes, onions and carrots from the previous night's meal.)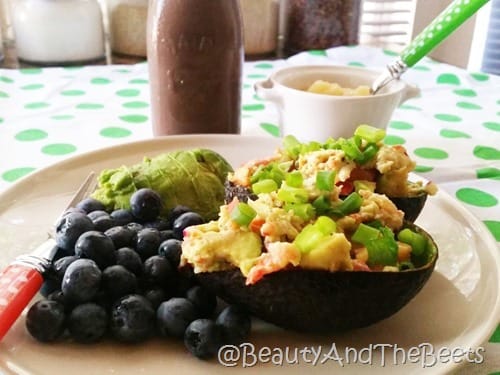 The avocado sort of melts nicely into the eggs. Then they aren't so boring when you serve them in the avocado shells. Right?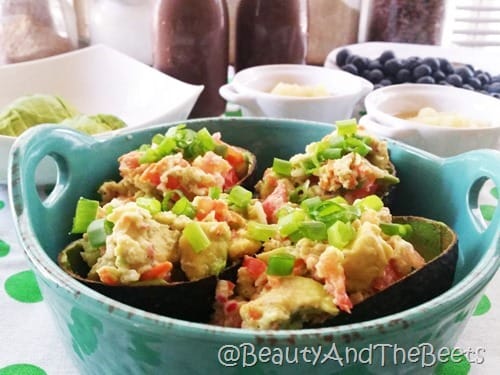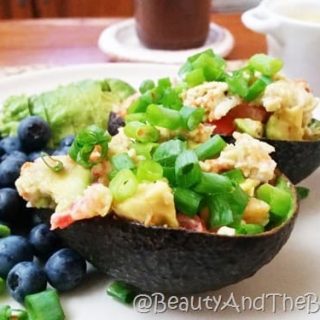 Avocado Scrambled Eggs
Ingredients
4 medium to large eggs
2 ripe avocados
2 tbsp. milk,, or non-dairy milk
1 cup chopped veggies,, such as tomatoes, onions, and carrots
1/4 cup chopped green onions
salt and pepper to taste
Instructions
Begin to heat a non-stick skillet over medium-high heat. In a medium bowl, crack the eggs, careful with the shells! Add the milk and beat the eggs until the yolks are broken.
Cut each avocado in half. Using a grapefruit spoon, carefully scoop out the avocado meat, removing and tossing out the pit.
Chop the avocado meat into small bite sized pieces and add to the egg mixture. Also add the chopped veggies (excluding the green onions), gently folding into the eggs.
Pour the egg batter into the pre-heated skillet and allow eggs to set. Add a pinch of salt and pepper as desired.
As the eggs are almost set, scrambled the mixture until the eggs are dry and fluffy.
Remove the eggs from the heat and gently scoop into each of the reserved avocado shells. Top with the chopped green onions and serve immediately.
How do you like to creatively serve eggs? Sound off in the comments below!