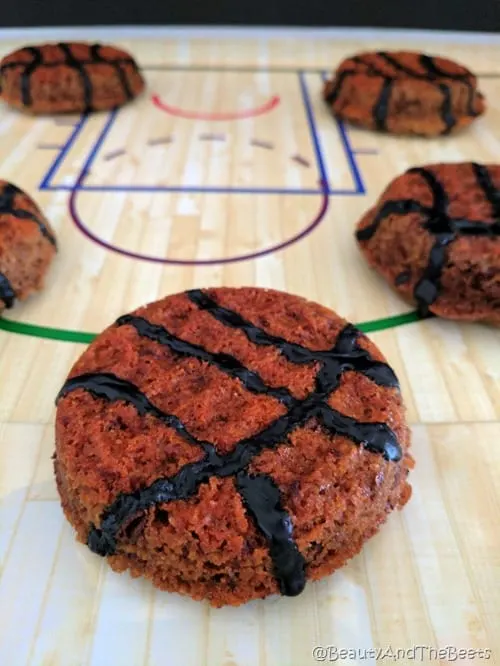 I sit here in front of the TV, my eyes glued to CBS as I wait to see when and where my team will be playing for the NCAA Basketball Tournament. OK, I was not glued to my TV, and it isn't my team – it's Mr. Beet's team. Go Purdue Boilermakers!! Basketball is a big thing in our house and March Madness is just what the name suggests – MADNESS. Instead of becoming a college basketball widow, I decided to embrace Big Ten basketball. I even went to a Purdue game in West Lafayette, Indiana earlier this season. I have a hat, a Boilermaker bracelet and a T-shirt to prove it. Those are my boys.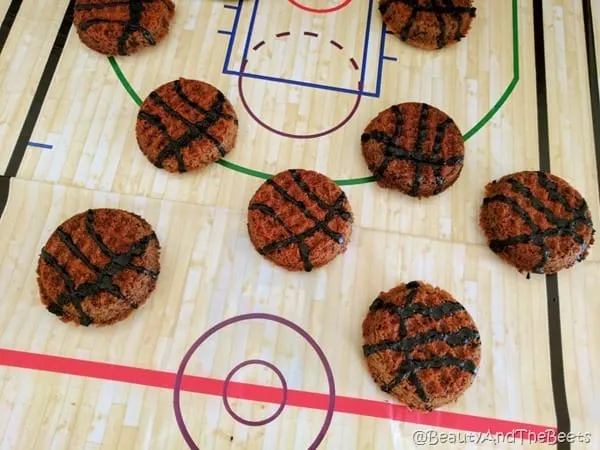 So how do I celebrate March Madness in my house? Basketball cookies. Why not?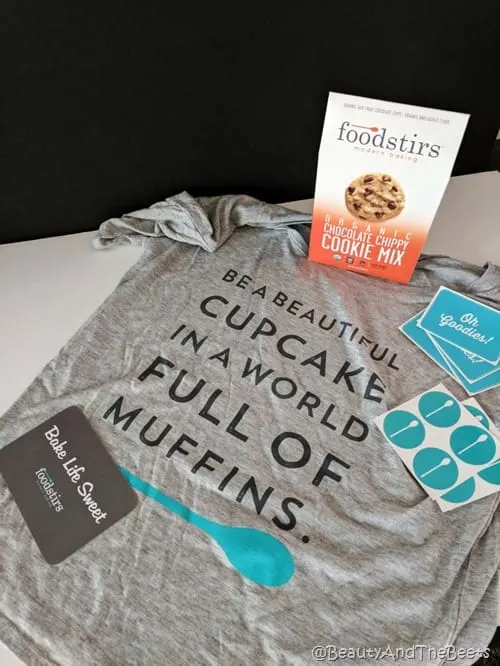 Last August, I connected with the folks at Foodstirs Modern Baking while at a conference in Los Angeles and I became an Ambassador for them, as a member of their Baker's Circle. I am sent organic baking mixes on a regular basis and I in turn try to make something creative and unique for them. This month I received a Foodstirs care package. So, in celebration of March Madness, I made Basketball Cookie Cakes.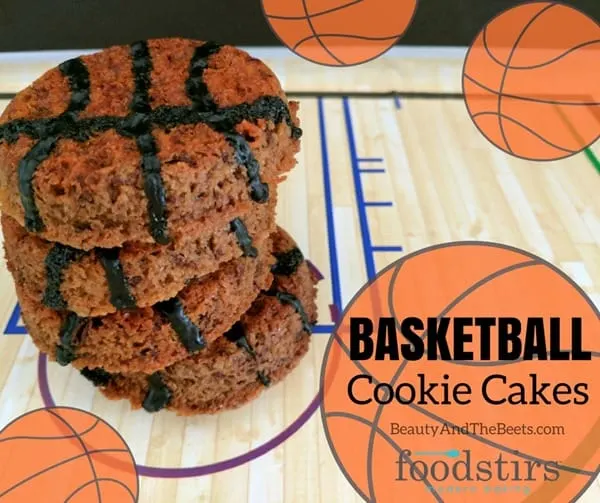 Foodstirs makes organic baking kits and delivers them right to your front door.
There are 3 principles to which Foodstirs hold themselves accountable:
Sustainability – "Foodstirs ingredients are cultivated using progressive farming methods that rejuvenate the planet."
Consciousness – "Our ingredients are sourced from small farms around the globe that are held to the highest possible worker well-being standards."
Purity – "We are constantly in search of the purest, highest quality ingredients possible. The result? A delicious baked creation that takes minutes to make."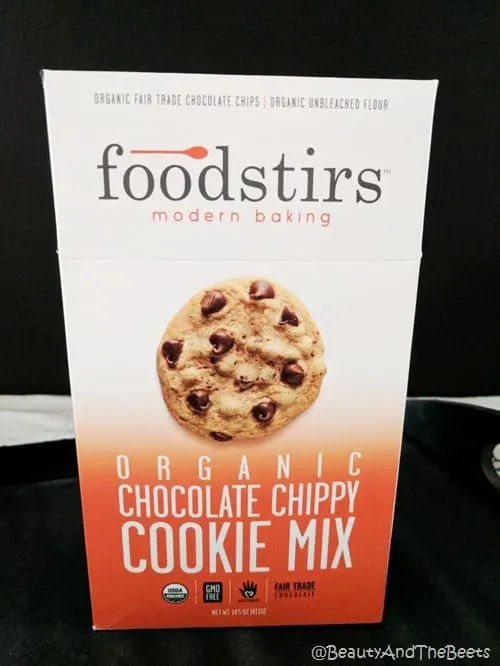 For my basketballs I used the Organic Chocolate Chippy mix and simply followed the directions on the package – just add one egg and 6 tablespoons of unsalted butter to the cookie mix. I then dropped the dough onto a special cookie pan, one that is normally used to make cookies for ice cream sandwiches. I purchased mine through Amazon (affiliate link here) but I have seen them at craft stores such as Michael's and JoAnn's.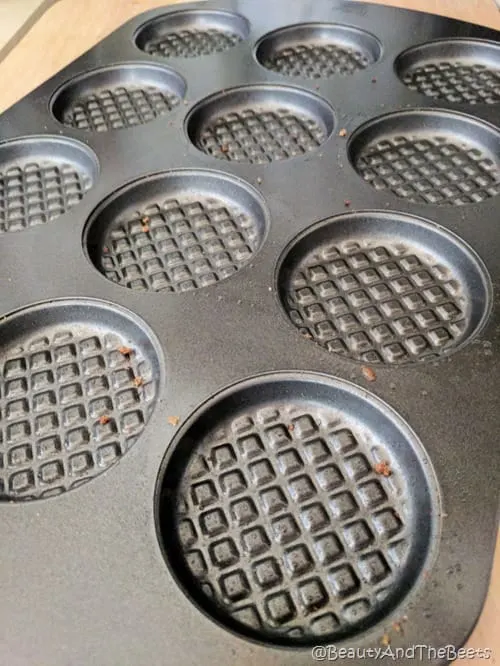 The pattern on my cookie pan gives the illusion of texture like on a basketball and they baked up thick and soft like mini cakes. I did bake my cookies for 15 minutes, slightly longer than the package directions said to, only because I was making thicker cake like cookies.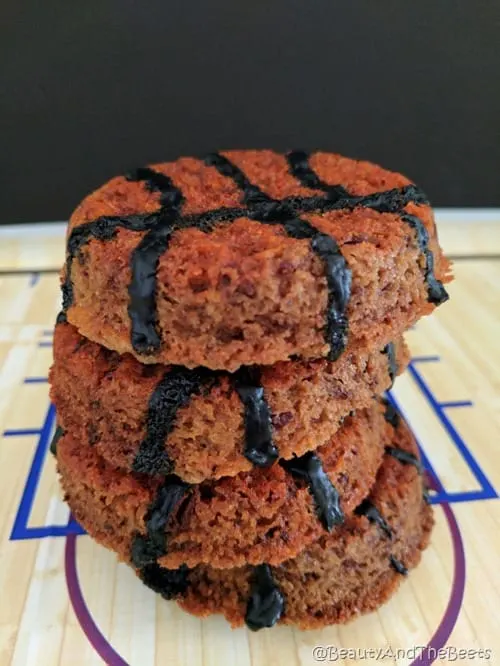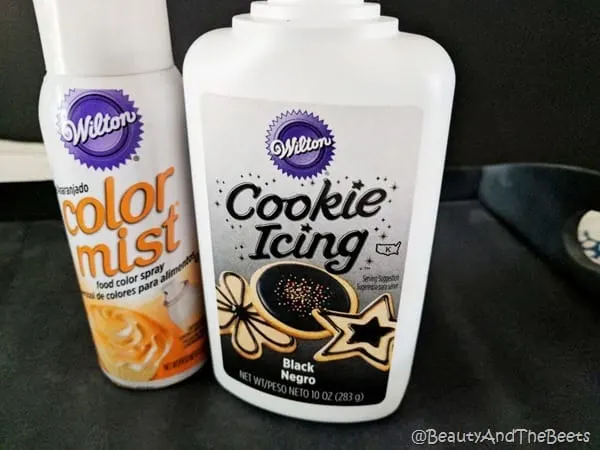 Decorating the basketballs were easy. I purchased some orange food spray and black cookie icing to tint and decorate my basketballs.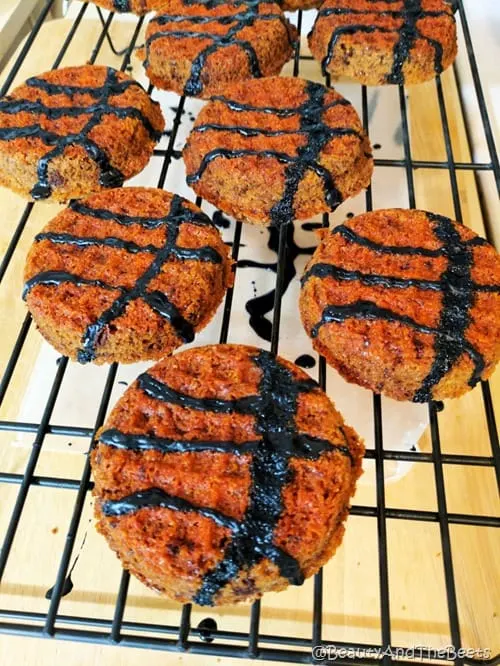 Thanks to Foodstirs, this turned out to be an easy project. With baseball season coming up you could tint the cookie cakes white and use red icing to create baseballs. There are many options when it comes to baking right? And sure, you could get real professional and use cookie paints and icings to create a pastry chef's fancy cookie but who has time for that? I like to keep it simple.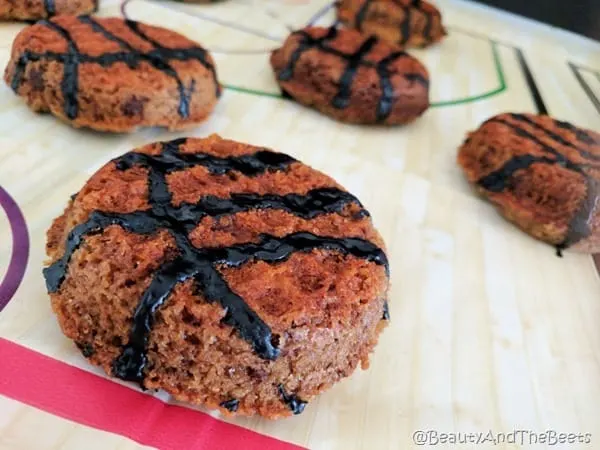 So did your college team make it to the NCAA Tournament? And what are you cooking up for March Madness?
*As an Ambassador for Foodstirs, I do recieve compensation for creating ideas with their baking mixes, however, my links back to them are not affilaite links. There are Amazon affiliate links in this post. As always, your support is greatly appreciated. *