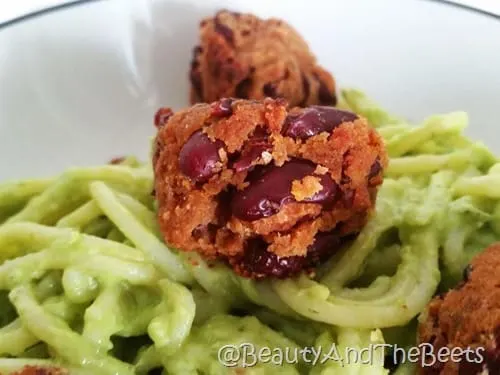 I've never been a big fan of meatballs on their own. Something about a big ball of meat just doesn't appeal to me- long before I decided to eat a mostly Vegetarian diet. However, when I did eat meatballs it was usually on a soft roll with parmesan or mozzarella cheese. I used to love meatball subs.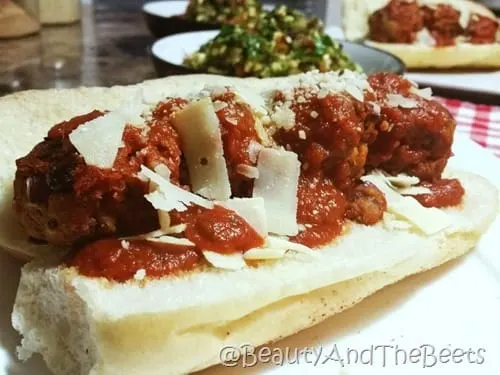 As I am always on the hunt for a great veggie-based recipe, I was given a book called Veganomicon: The Ultimate Vegan Cookbook

– a huge book of nothing but Vegan recipes, and this one recipe really stood out to me. Beanballs.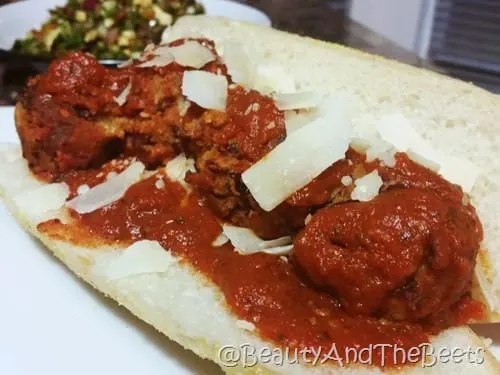 These are so easy to make. So simple that I have made them a lot lately. And they are delicious. Hearty and filling. I promise you- give these a try and you will not miss your meatballs.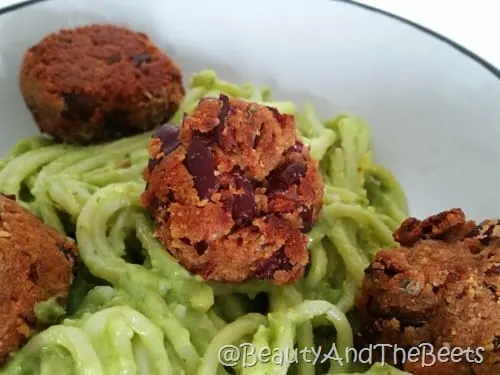 I first made these to go on top of my Avocado Pasta– just to add a little something extra to an already amazing dish.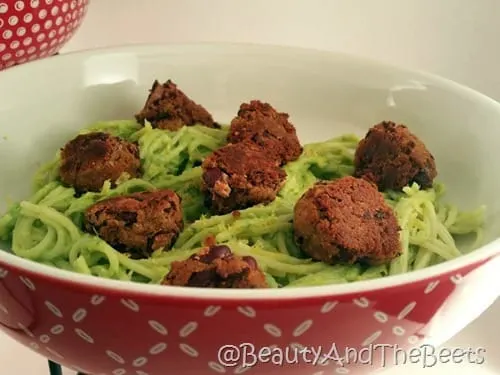 Then we used the leftovers for beanball subs the next afternoon. This time slathered in marinara sauce and sprinkled with shaved parmesan. Fully satisfying and I am not craving my ol' meatball sub anymore. I've got my Vegetarian fix.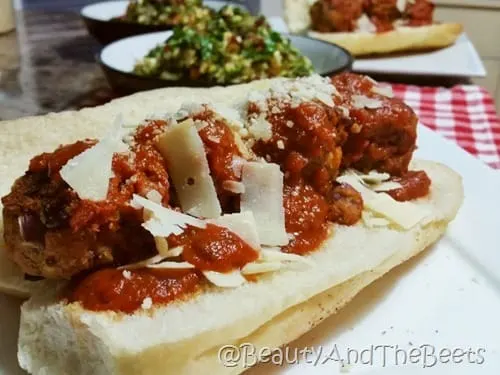 We also have roasted a batch of leftover veggies and added beanballs to them for extra protein.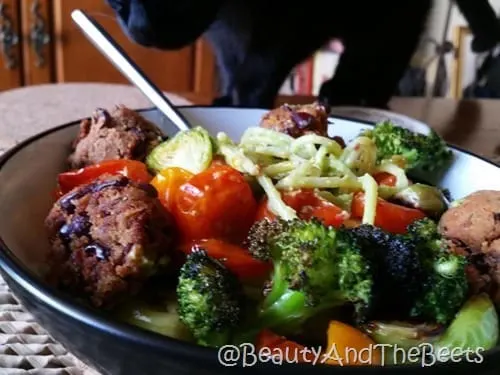 I've heard of many different recipes for Vegetarian meatballs but this recipe uses kidney beans. And no- these are not gluten-free but I would imagine it would be ok to leave out the wheat gluten and use gluten-free breadcrumbs and they would still turn out ok. Just a bit more crumbly as the vital wheat gluten holds everything together.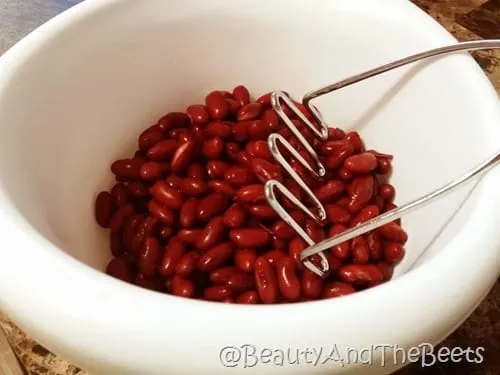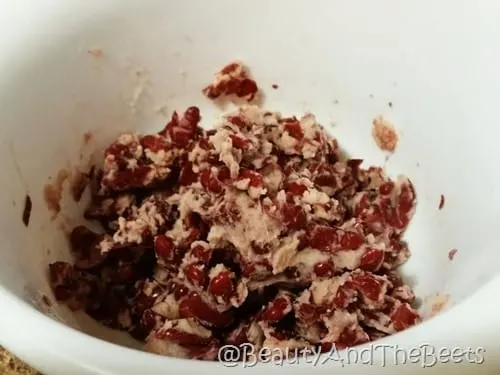 I would love to know what you think of this recipe- let me know in the comments below!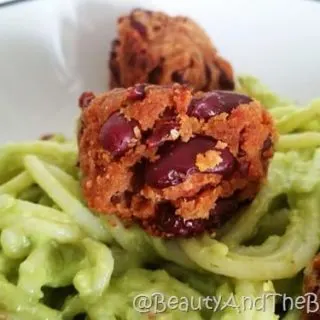 Beanballs
Adapted from the cookbook "Veganomicon" by Isa Chandra Moskowitz and Terry Hope Romero
Ingredients
3 cups canned low sodium red kidney beans,, rinsed and drained
2 Tbsp Braggs Liquid Aminos,, or low sodium soy sauce
2 Tbsp tomato paste
2 Tbsp olive or canola oil
2 cloves garlic,, minced
1/4 tsp grated lemon zest
1/2 cup plain bread crumbs
1/4 cup vital wheat gluten
1/2 tsp dried oregano
1/4 tsp dried thyme
1/4 cup finely diced red onion,, optional
cooking oil spray
Instructions
Preheat oven to 375F. Mash the kidney beans in a mixing bowl with a potato masher or a fork. You want all the beans to be broken up but leave them slightly chunky. I use my hands to mash the beans up slightly.
Add the liquid aminos (or soy sauce), tomato paste, olive oil, minced garlic, lemon zest, bread crumbs, wheat gluten, oregano, thyme and onions (if using). Use your hands to mix everything together.
Spray a baking sheet generously with a non-stick spray (coconut oil spray works well with the heat and does not taint the flavor). Roll the bean mixture into walnut sized balls and place onto the baking sheet.
Drizzle the beanballs with a little olive oil (or spray the beanballs with cooking spray- I use the same coconut oil spray I used on the pan) and bake for 12 minutes. Flip the beanballs over and bake for an additional 8-10 minutes.