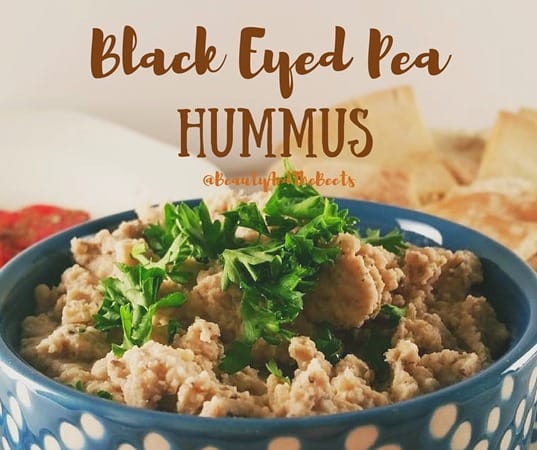 Five years ago hummus was just one of those things that only really healthy people ate, kind of like a secret food that most people snubbed their noses at. Today it is fairly common to find a hummus plate offered at restaurants or hummus used as a sandwich spread. And there are so many variations of it from beet hummus to sweet corn hummus and the use every bean in between. Today I am sharing one of my favorite versions- black-eyed pea hummus.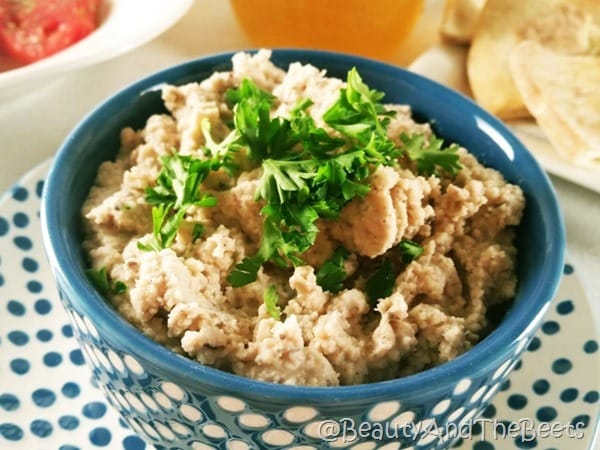 Black-eyed peas can be found in cans but I love using the vacuum sealed packages, usually found in the produce section, next to the sprouts in the grocery store. They don't need soaking and aren't sitting in salt water. Soaking dried black-eyed peas overnight is also a great alternative to the canned stuff. Not that I am completely against the canned stuff- just try to find beans that aren't sitting in a ton of salt.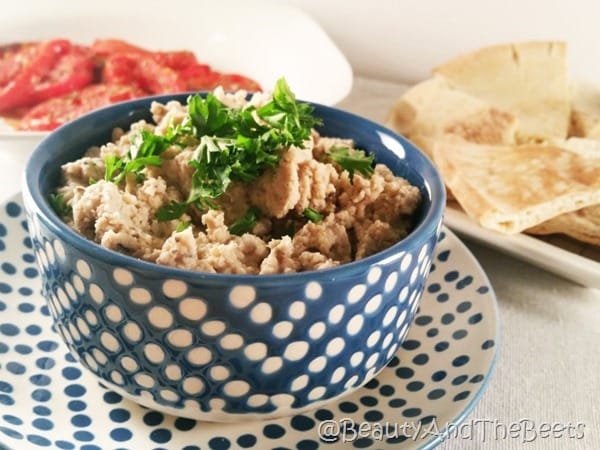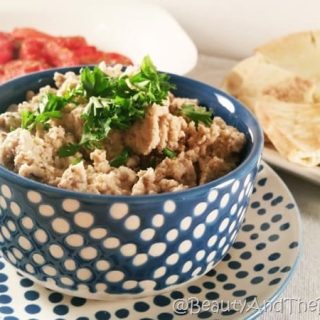 Black Eyed Pea Hummus
Ingredients
3 cloves garlic,, peeled
1/2 cup fresh lemon juice,, about 2 lemons
1/4 cup tahini
24 oz. black eyed peas,, rinsed and drained
1 tsp ground cumin
1/2 tsp paprika
1/2 tsp salt
1 tbsp minced fresh parsley
parsley sprigs, for garnish
Instructions
Add all ingredients except the parsley sprigs to the bowl of a food processor and pulse until blended. The hummus should still be slightly chunky.
Spoon the hummus into a serving bowl and garnish with parsley sprigs.Enjoy with toasted pita bread or fresh veggies.
[bctt tweet="Easy black eyed pea hummus – perfect for #MeatlessMonday #Vegan" username="BeautyandBeets"]
Feel free to pin this for later: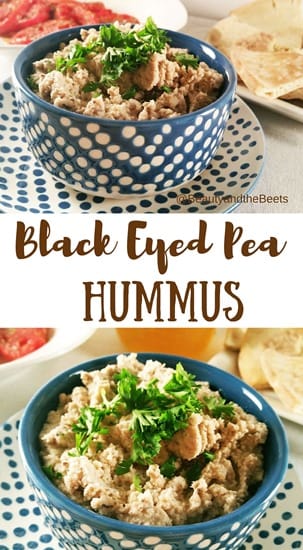 Happy Meatless Monday!