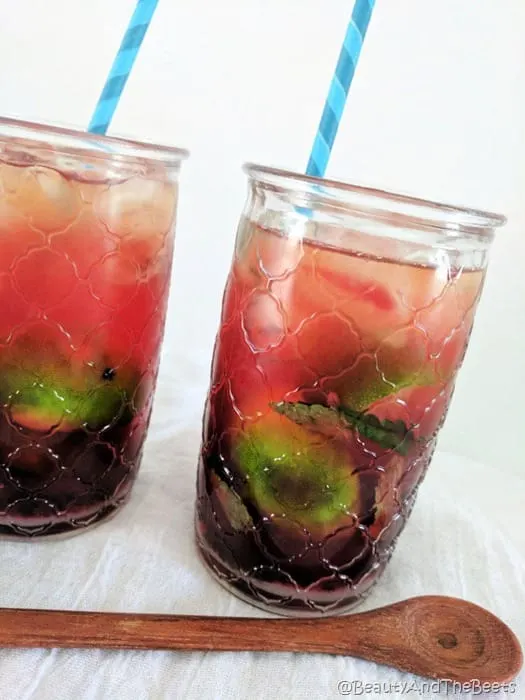 Last year I went on the Sanford Food Tour, a town just north of Orlando. If you happen to be in the area, this is such a fun tour – there are biscuits and gravy, meatball lollipops, and apple strudel making. And don't worry, there are plenty of great treats for gluten-free and veggie eaters too. One of our stops was at a place called Dreamy Cakes, a small confectionary shop where we ate lavender macaroons and drank mojito ices tea.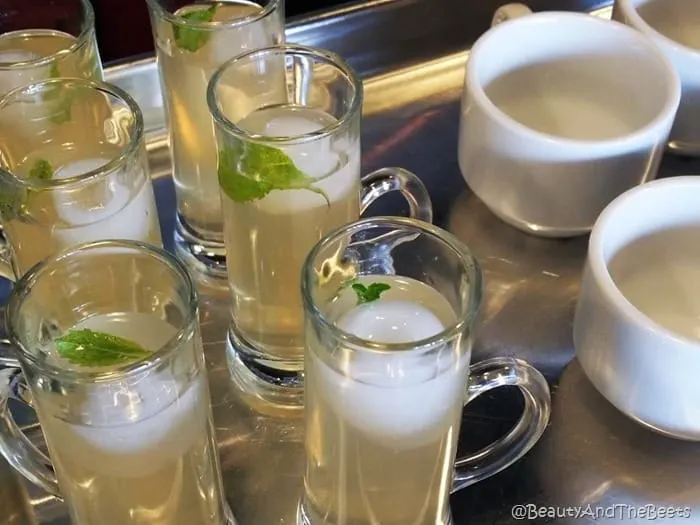 I loved the mojito tea, so incredibly refreshing on a hot Florida day. And now that we are deep into the summer, the weather across the country is hotter than ever. I have been in New York City for two weeks and I would swear it is twice as humid here as it is in Florida. I guess the difference is that I walk everywhere in New York, while in Florida we drive in an air conditioned car from one place to the next.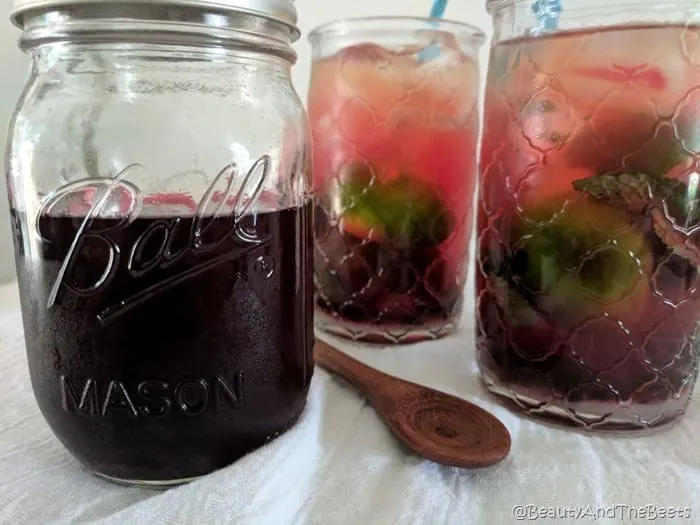 So I decided to expand on the mojito idea and add some super refreshing blackberries into the mix. So amazing. I think anything fruity is perfect in the summer, the kind of drink you take outside and sit on the front porch – if you can stand the heat that is. Or maybe just make this Blackberry Mojito Iced Tea and relax in the comfort of your air conditioned house.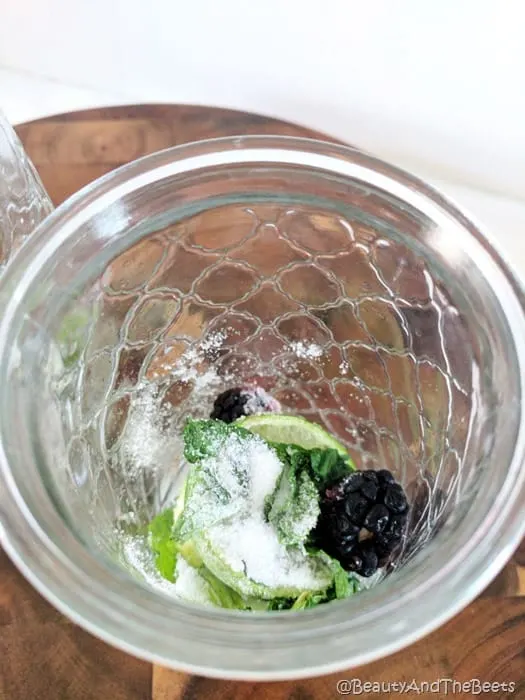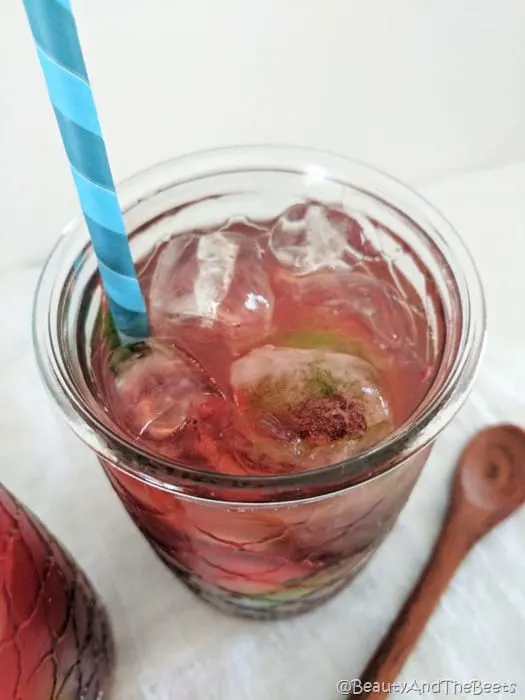 On a side note, due to my anti-inflammatory diet, I have began using Splenda in place of white sugar. However, feel free to use whatever type of sugar you prefer.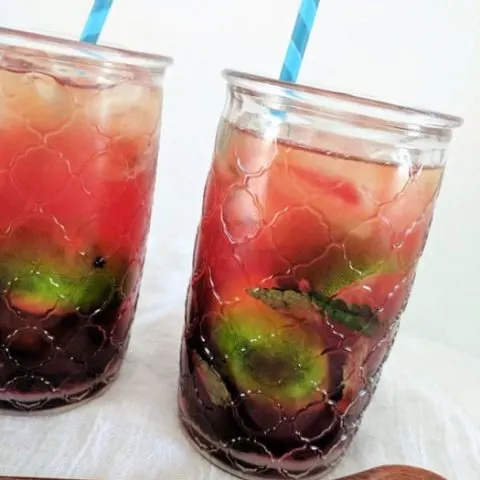 Blackberry Mojito Iced Tea – non alcoholic
Ingredients
For the blackberry syrup:
1/2 cup organic blackberries
1 cup Splenda
1 cup filtered water
For the tea:
1/2 cup mint leaves,, loosley packed
blackberries
4 tsp. Splenda,, 1 tsp. per glass
2 limes,, cut into wedges
6 green tea or black tea bags
10 cups filtered water,, divided
Instructions
To make the blackberry syrup:
Add the blackberries, sugar and 1 cup filtered water to a saucepan and bring to a light boil.
Stir until the sugar dissolves.
Remove saucepan from heat and set aside to cool.
To make the tea:
Bring 4 cups to a boil. Add the tea bags and allow the tea to steep for 30 minutes.
Remove the tea bags and pour the tea into a 2 quart pitcher.
Add the remaining 6 cups of filtered water to the tea.
Divide the mint leaves among 4 serving glasses.
Add two lime wedges into each glass and top with 1 tsp. of Splenda.
Add 2-3 blackberries into each glass.
Muddle gently to release juice from the limes and oils from the mint leaves.
Add ice to each glass and fill with the green tea.
Sweeten each tea with the blackberry simple syrup until desired sweeteness.
Pin this recipe for later:

Wooden spoon by Earlywood Designs