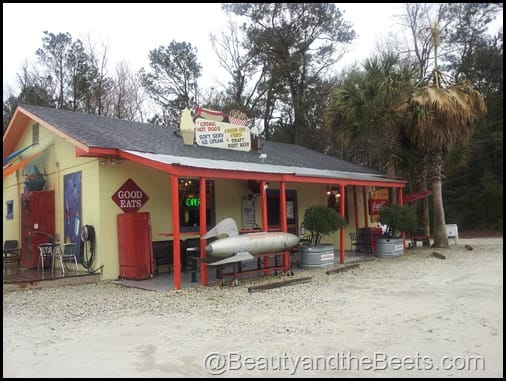 On a recent trip through Charleston, South Carolina, Chad and I stopped at a little roadside hot dog house called Jack's Cosmic Dogs.  Jack's has been featured on The Food Network as part of Feasting on Asphalt and was Alton Brown's pick on The Best Thing I Ever Ate.  I looked over the menu just out of curiosity and discovered they not only served tofu dogs, but also an item on the menu called Bunny in a Bun.  This is a carrot dog– a grilled carrot with sweet potato mustard and creamy blue cheese coleslaw.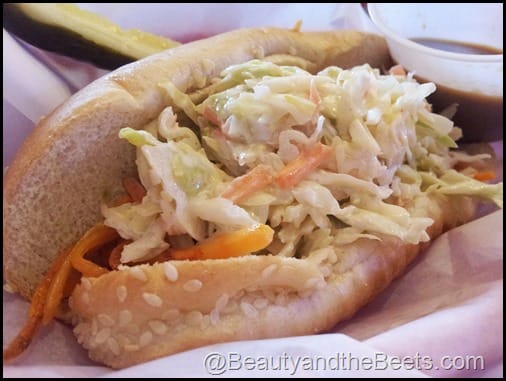 I had read about substituting a carrot for a meat dog but never have I seen it on a menu in a restaurant.  We just had to visit Jack's and I am so glad we did.  It was quite tasty.  So tasty in fact, we decided to try to recreate it at home.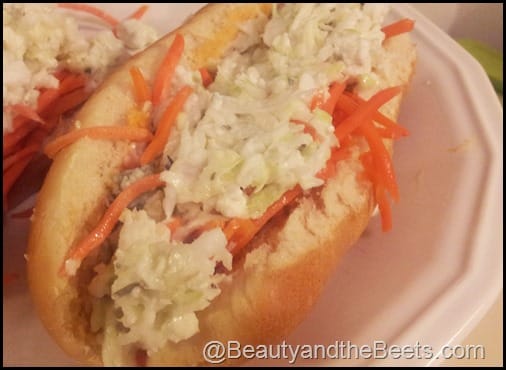 It was super easy.  I first made the blue cheese slaw.  We decided to try our hand at making our own slaw from scratch complete with homemade Vegan Blue Cheese dressing.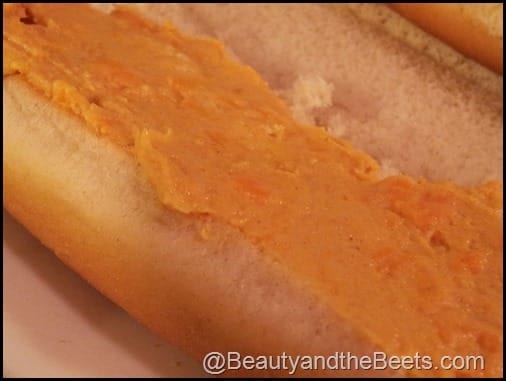 Bunny in a Bun was also served with a sweet potato mustard, a recipe I couldn't find online (but they do sell jars of it at the restaurant.)  I simply baked a small sweet potato then mixed it in a blender with some whole grain mustard.  Not quite like the real thing but still very tasty.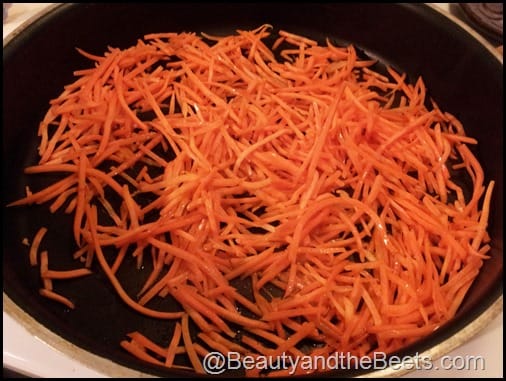 I then sautéed some store bought shredded carrots in a skillet on medium high heat for about 7 minutes, until they softened slightly.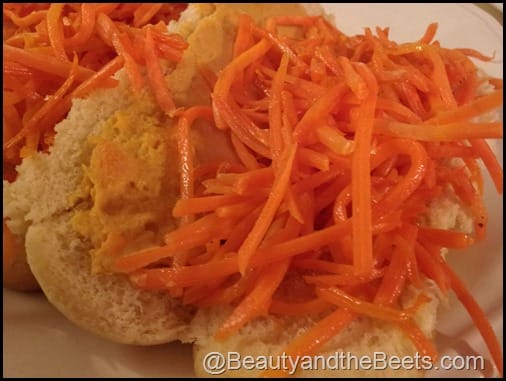 Simple to throw together- I spread the sweet potato mustard on one side of a hot dog bun, filled the bun with some of the shredded carrot, then topped it with the blue cheese slaw.
And guess what?  It was pretty darn close to the real thing.  Simply amazing.  Who would have thought carrots could make a great dog?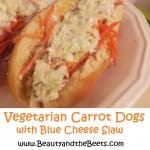 Blue Cheese Slaw
This recipe is inspired by the blue cheese slaw at Jack's Cosmic Dogs in Charleston, SC
Ingredients
1

small head green cabbage,

finely sliced

1/4

small head red cabbage,

finely sliced

1

carrot,

peeled and finely sliced

1

cup

plain Greek yogurt

1

cup

Vegannaise

1 1/2

t.

garlic powder

1/2

t.

dried oregano

1/2

t.

onion powder

1/2

cup

crumbled high-quality blue cheese

Salt and freshly ground black pepper to taste
Instructions
Up to 2 hours before serving, combine all of the ingredients in a large bowl, stirring well to combine. Cover and store at room temperature until ready to serve. Store leftovers in the refrigerator.
Have you ever tried a carrot dog?  What else would you use to replace the meat?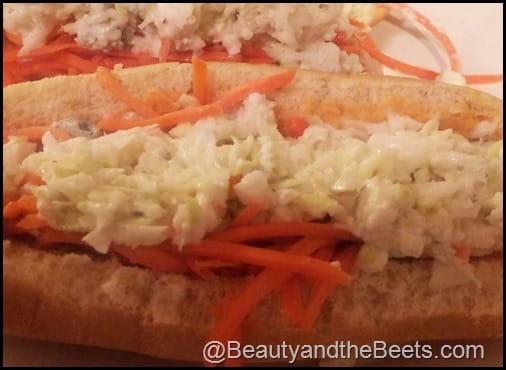 And if you are interested in learning more about Jack's Cosmic Dogs in Charleston, SC click here for their website.