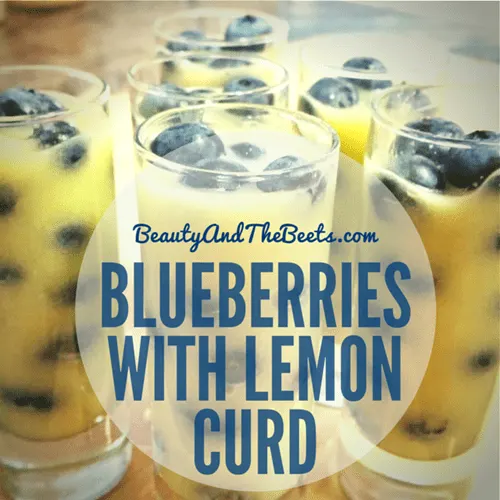 Chad and I took a recent trip to the Smoky Mountains and we had an amazing breakfast at a place called Biscuit Head in Asheville, North Carolina. We dined on biscuits and vegetarian gravy, then ended our meal with biscuit donuts and lemon curd.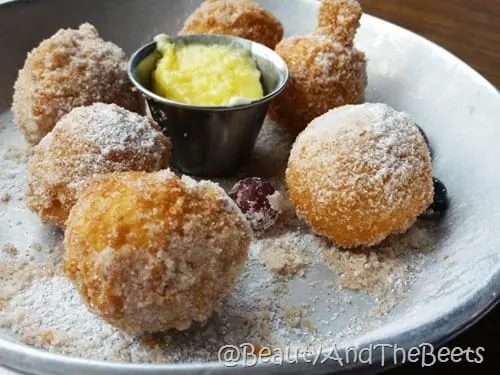 They were absolutely delicious and a perfect way to start the day. Upon returning back to Orlando I tried to recreate the biscuit donuts and made a batch of the lemon curd. While the donuts were great, the lemon curd really stole the show for me. With enough left over, I decided to recreate one of my favorite desserts from Seasons 52- blueberries with lemon curd. I just so happened to have had a pint of fresh blueberries in my kitchen.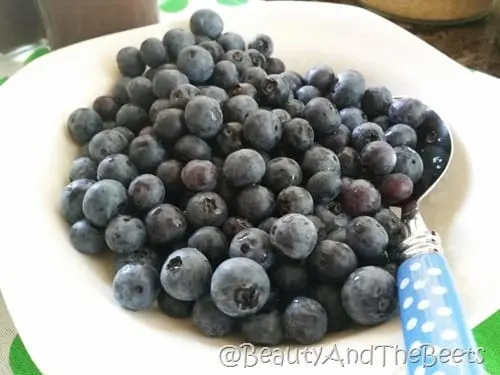 The lemon curd was incredibly easy to make- much easier than I was expecting. However, there are two important lessons I learned:
Be certain the eggs are blended very well into the lemon and sugar mixture or they will "cook" into scrambled lemon eggs when you heat up the curd.
Don't try to be fancy and use a substitute sugar like coconut palm sugar. Coconut palm sugar is brown and will not allow your curd to have a bright lemon-esque yellow hue. Your curd will look more chocolate-y then lemon-y.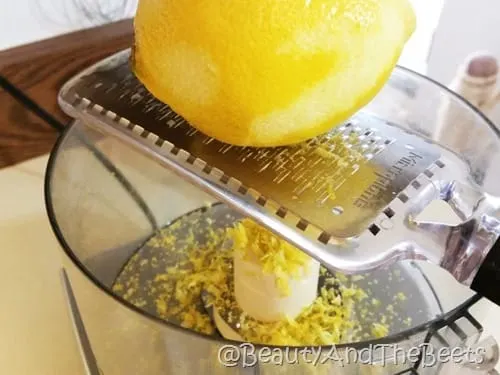 So after a few trips back to the grocery store for more lemons and eggs, I finally got my lemon curd to turn out right.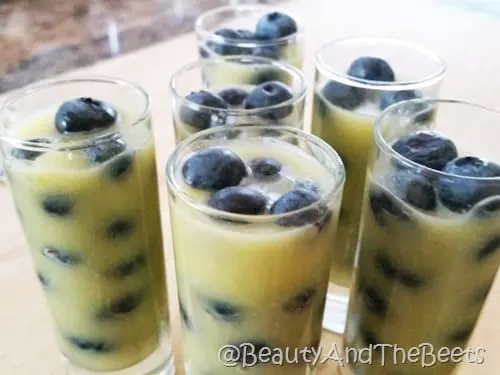 I bought these parfait glasses from Amazon
and had been looking for a reason to use them. This dessert was perfect for them.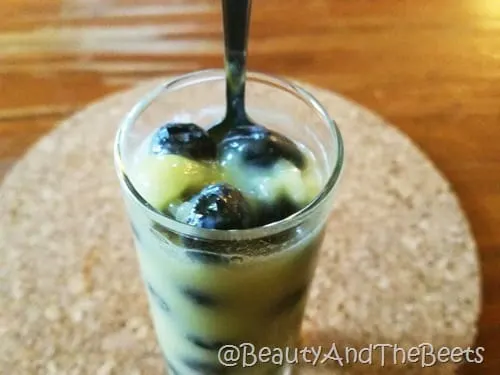 Simply make the lemon curd as instructed below. After it has fully thickened and cooled, layer the curd with blueberries, raspberries, strawberries, wafer cookies….just about anything sweet works with the tartness of the lemon. I've even heard of some people spreading lemon curd on their morning toast.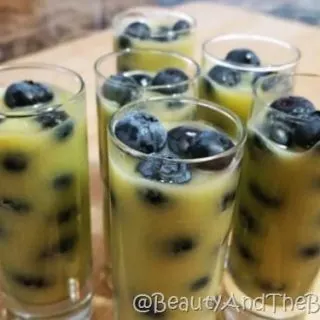 Lemon Curd
Ingredients
3 medium to large lemons
1 1/2 cups white sugar
1/4 pound unsalted butter,, room temperature (I used non-dairy butter)
4 large eggs
1/8 teaspoon kosher salt
Instructions
Zest the lemons with a hand held grater, careful to avoid the white pith, directly into the bowl of a food processor. Place the lemons to the side as we will use the juice later.
Add the sugar and pulse with the steel blade until the lemon zest and the sugar are minced well together.
Add the butter and pulse into the lemon and sugar mixture.
Add the eggs, 1 at a time, pulsing the mixture together between eggs.
Juice the lemons, yielding about 1/2 cup and add to the lemon mixture. (You may need to use a 4th lemon)
Add the salt and pulse until the mixture is creamy and blended well.
Pour the mixture into a saucepan and cook over low heat until mixture thickens up (about 10 minutes), stirring constantly.
Remove from heat and refridgerate until completely cool. (About 2-3 hours)
What would you make with lemon curd?