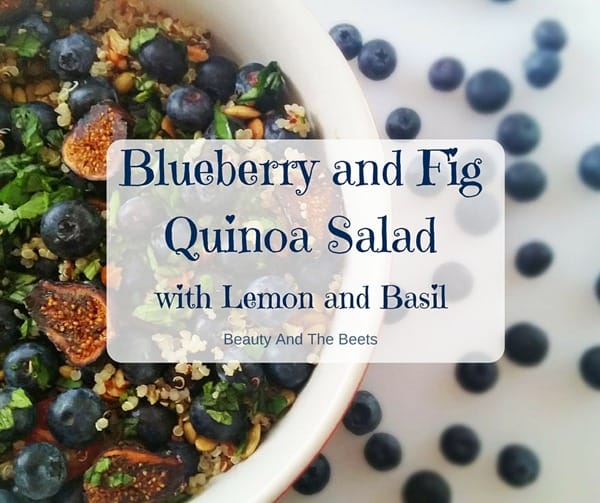 Whoa! Is is May already? Summer is just around the corner? It's time to start thinking about recipes that are light and refreshing using seasonal ingredients like fruits and herbs.
May is also the start of blueberry season for most of the country and have I got a recipe for you. How about a super brainpower boosting Blueberry and Fig Quinoa Salad with Lemon and Basil? (Fig season is right behind blueberries with their season starting in June.)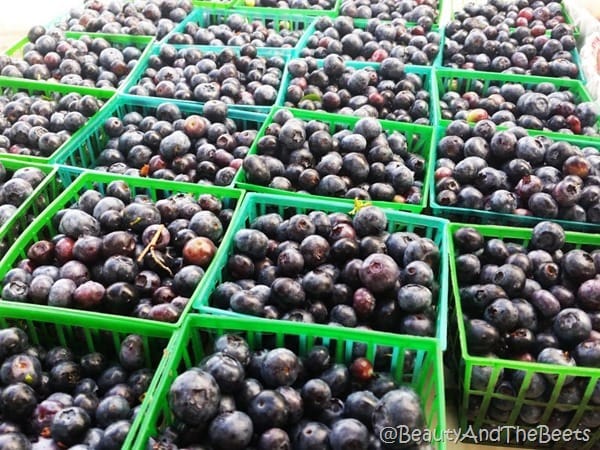 I happen to love blueberries in the summer as they are so versatile and can be used in sweet muffins, cookies, pancakes etc. And blueberries are great in smoothies, the ultimate summer breakfast on the go. However, blueberries are equally delicious in savory dishes perhaps as a topping for grilled salmon or mixed into wild rice as a side dish. I always look for fresh local blueberries at my neighborhood grocery store as local is always the freshest. Personally I love the blueberries from Wish Farms grown right here in Plant City, I find them at Publix and Whole Foods, but check your own grocery store for blueberries from local farms. And don't forget your local Farmer's Market which is usually the best place to find local produce.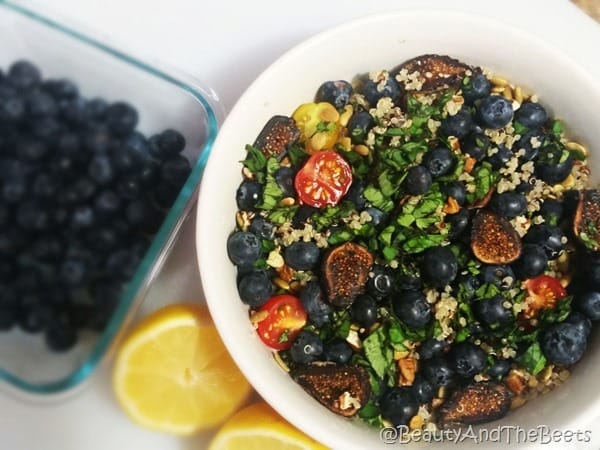 OK so on to the recipe. I used blueberries and figs, both high in fiber and potassium and paired it with pecans and pepitas (pumpkin seeds). For the pepitas I did buy them roasted and salted. I like just a little bit of saltiness in my salads and these were perfect. I used fresh basil to compliment all the flavors without adding any additional salt. I also added cherry tomatoes for even more nutrition. To me, blueberries and tomatoes pair very well together as they are similar in texture and sometimes flavor (think sweet tomatoes).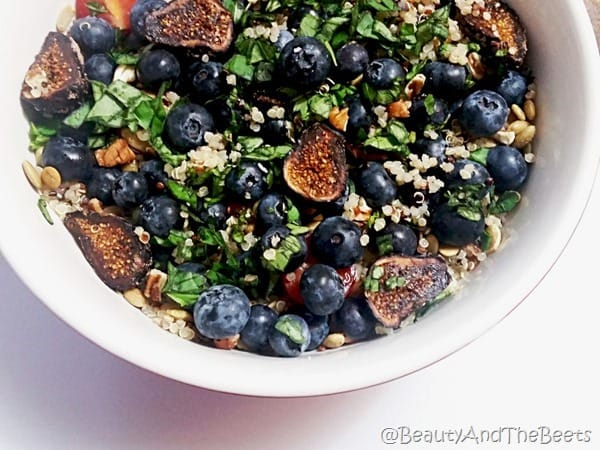 I also used quinoa instead of lettuce. Quinoa doesn't wilt so this salad can be brought to a picnic or a potluck event without worry.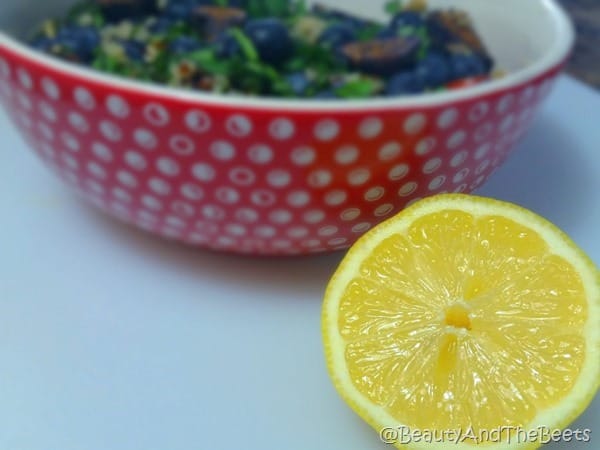 Lastly, I ditched the heavy creamy dressings and simply used lemon juice to dress the salad. Nothing screams summer more than a fresh squeeze of lemon. On anything.
This salad is so packed with brainpower boosting nutrients that I expect we will all become geniuses, no? Well, some of us may need more than a super salad, just saying…….ENJOY!!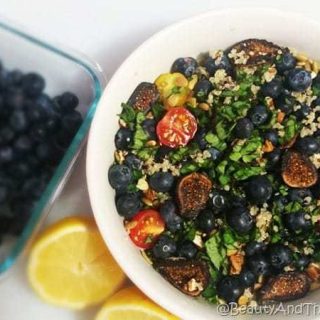 Blueberry and Fig Quinoa Salad with Lemon and Basil
Ingredients
2 cups quinoa,, prepared and cooled
1 cup fresh blueberries,, stemmed and washed
1/2 cup cherry tomatoes,, halved
1/2 cup pepitas,, (pumpkin seeds)
1/4 cup chopped pecans
4-6 dried figs,, halved
1 large lemon
2 tbsp. finely chopped fresh basil
Instructions
Add the prepared and cooled quinoa to a large bowl.
Add the blueberries, tomatoes, pepitas, pecans and figs over the quinoa.
Just before serving, squeeze the lemon over the quinoa salad and lightly toss.
sprinkle the salad with the basil and enjoy!
Pin this for later: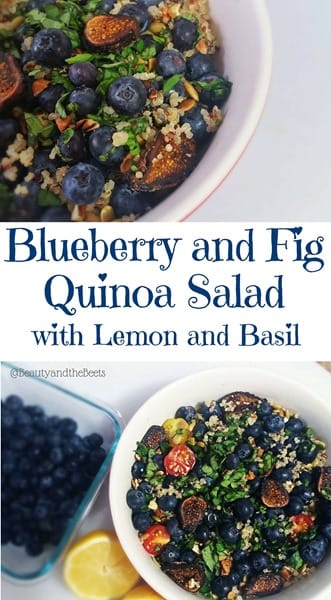 What is your go-to summer food? Sound off in the comments below!
*I have created this recipe as an entry for the #BlueberryToss contest, sponsored by Wish Farms. Wish Farms is a gold sponsor for this year's #FWCon (Food Wine Conference) in Orlando, FL. Winner will recieve a full conference pass, a Visa gift card and a full flat of tasty blueberries. Interested in joining me at the conference? Use my code BEAUTY AND THE BEETS for $50 off registration at Food Wine Conference. Or enter the #blueberrytoss contest here*