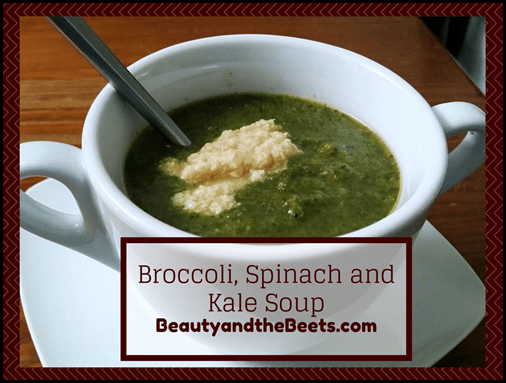 The weather is most certainly starting to cool down all over the United States- I even heard that Texas had low temperatures in the 20's last week! What's a girl to do? Make soup of course!
After a visit to New York City to visit my Mom, I was inspired by a soup she had made in a huge batch. She froze most of it and was only defrosting what she was eating day by day. She used ingredients like asparagus, kale, spinach and fresh basil to ensure the soup was filled with essential vitamins and nutrients.
Upon arriving back to Florida, the temperatures here have been dipping below our 70° comfort zone- as a matter of fact we had our first freeze in Orlando just last night. Floridians do the same thing the rest of the country does when it gets cold and I decided to recreate a homemade soup similar to My Mom's asparagus version. I used broccoli instead of asparagus because… a) broccoli is significantly cheaper than asparagus… b) broccoli is just as nutritious as asparagus… and c) frozen broccoli is easier to find than frozen asparagus.
I made a big batch of this soup and froze all of it minus one bowl I ate immediately. In December I am getting surgery on my foot and this soup will be so easy for Chad to just re-heat for me as I spend 6 weeks off my feet recovering.
The soup is basic and it's versatility is endless. You could substitute frozen cauliflower or carrots for the broccoli. You could add almost anything as a garnish. I happened to add a little prepared horseradish to mine.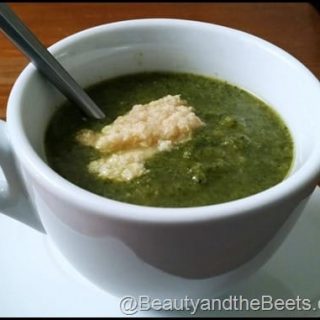 Broccoli, Spinach and Kale Soup
Can it get any healthier? Here is a Vegan soup with all the greens- broccoli, kale and spinach.
Ingredients
2 tbsp. olive oil
2 tbsp. minced garlic
1 medium sweet onion,, chopped
8 cups vegetable broth, (64 oz)
2-16 oz. bags frozen broccoli
1/2 cup fresh basil leaves,, stemmed and torn
4 cups fresh spinach leaves
6 cups kale
Salt
Pepper
Instructions
Heat olive oil in a large pot on the stovetop over medium-high heat. Add garlic, onions and a pinch of salt and sauté until onions are soft and translucent, about 8 minutes.
Pour the 8 cups of vegetable broth into the pot and bring to a boil.
Slowly add the broccoli and reduce the heat to medium. Add another pinch of salt and pepper to the pot and cook the broccoli for 8 minutes until slightly tender.
Add the spinach and kale in small amounts slowly to the soup. Allow the leaves to wilt slightly before adding more.
Add the basil leaves, cover pot and simmer soup for 20 minutes.
Working in batches, add the soup mixture to a high-powered blender or food processor and blend until soup is pureed. Do not to overload the blender or food processor and be careful as the soup will be hot.
Serve immediately in soup bowls or freeze for later. When serving, add basil leaves or chopped tomatoes as a garnish. Enjoy!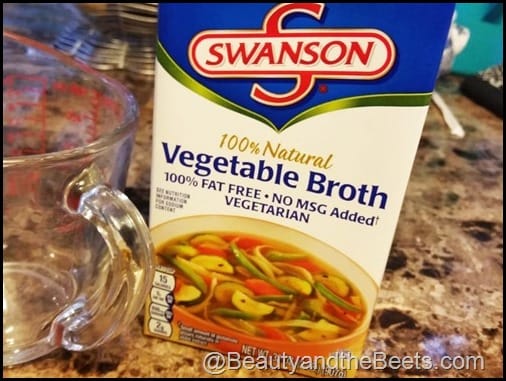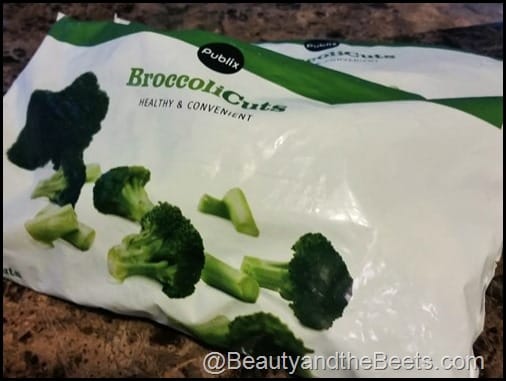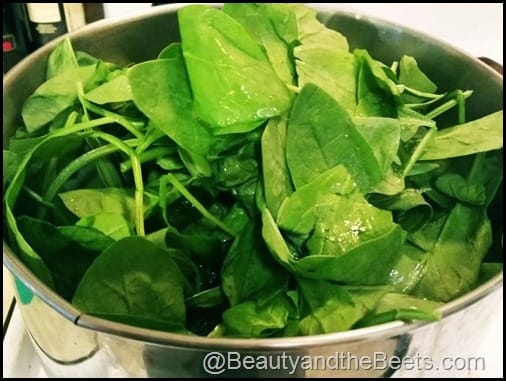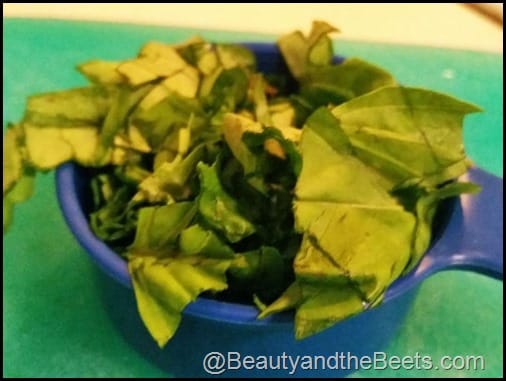 How would you vary the recipe? Tell me in the comments below!