Brussels sprouts, bacon, and Parmesan. Three ingredients will have your family (yes, the kids too) eating their vegetables.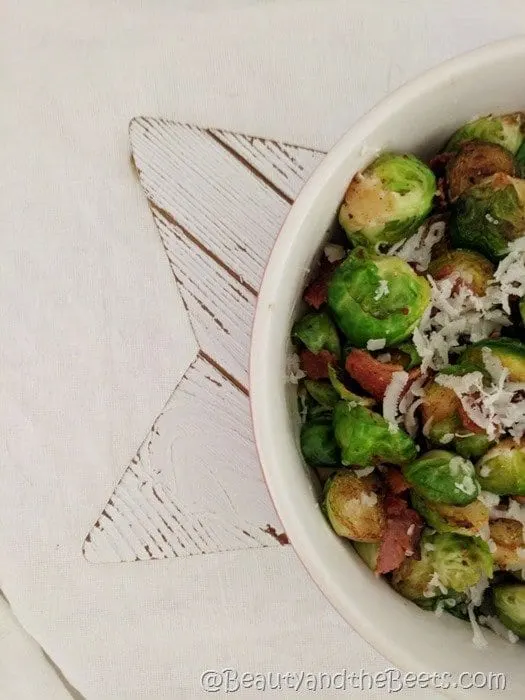 So, ew, why Brussels Sprouts? *
Brussels Sprouts are low in calories and high in nutrients. A 1/2 cup of cooked Brussels yields a mere 28 calories, 2 grams of both protein and fiber, 6 grams of carbs, over 100% of the daily recommended dose of vitamin K, 81% of the recommended vitamin C, and a healthy amount of vitamin A, potassium, and vitamin B6. Vitamin K helps with blood clotting and bone health, while vitamin C helps with the immune system and iron absorption.
Brussels Sprouts are high in antioxidants. Antioxidants ward off chronic disease, promote a healthy heart, and may reduce cancer cell growth.
Brussels Sprouts may help maintain healthy blood sugar levels. Cruciferous vegetables, which include not only Brussels sprouts, but also cauliflower and broccoli may help regulate the body's blood sugar, which in turn may help prevent diabetes.
Brussels Sprouts may help to reduce inflammation. Chronic inflammation contributes to disease such as cancer, heart disease, and diabetes.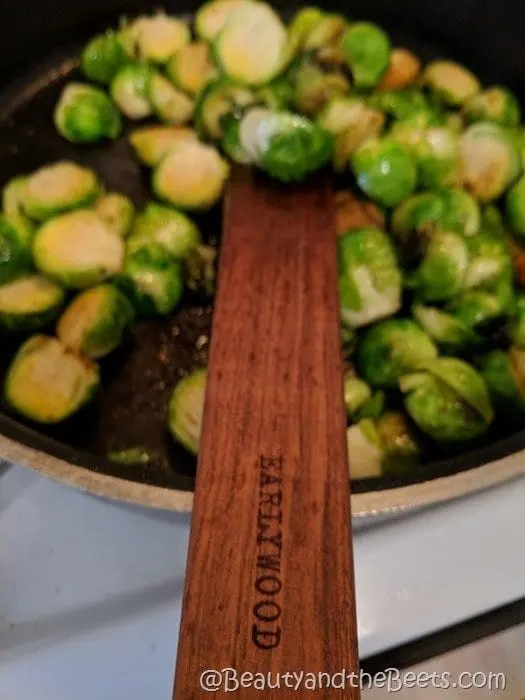 But Brussels Sprouts are so gross.
Well, those of us who grew up in the 70's, 80's, and even the 90's remember when Mom would boil Brussels sprouts in a post of water, and the house would smell of nasty sulphur. Even worse, Boiled Brussels sprouts tasted like nasty sulphur too, no matter how much salt you drowned them in. Back in those days, it was rare to find fresh Brussels sprouts in the produce aisle. If you wanted to stink up the house and punish the children, you had to wander into the frozen foods aisle. Fast forward to the modern day, and Farmers are actually growing more Brussels sprouts than any other crop on many farms as the demand is so high.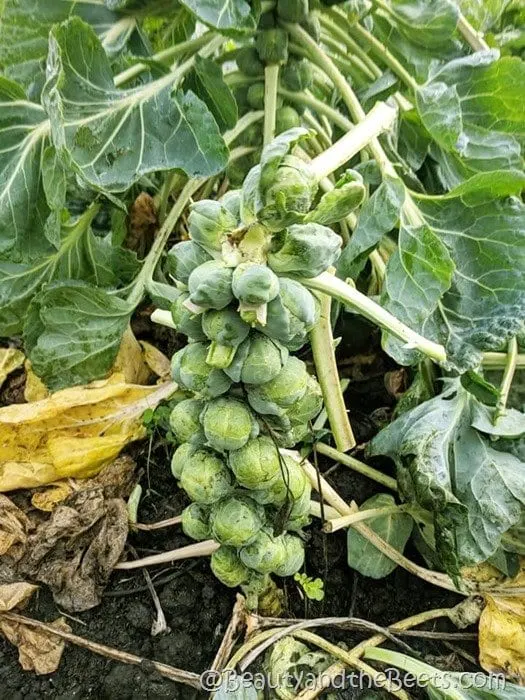 Now, Brussels Sprouts are yummy, right?
One day, in recent times, some genius decided they were going to fresh sprouts in olive oil, sprinkle salt, and roast them in the hot oven. And BOOM! Nowadays, you can find them on restaurants everywhere, from fine dining, farm to table, to even those potato-skin-serving-neon-sign chain establishments. And you can find them roasted, sous-vide, shredded, and breaded. Bring on the Brussels sprouts, bacon, and Parmesan.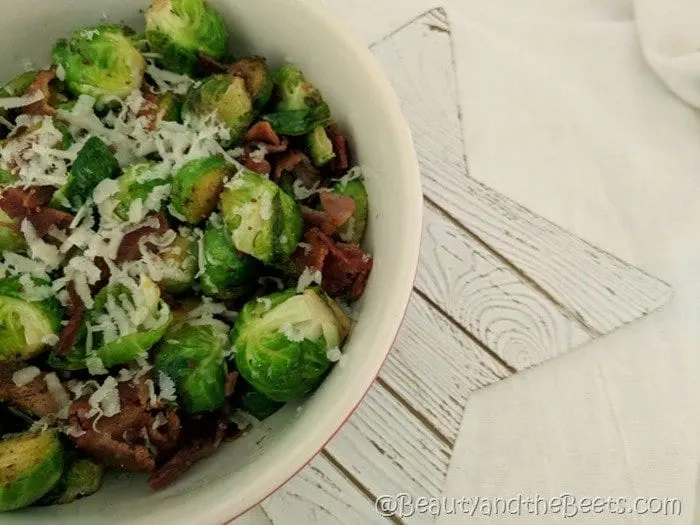 And here is my disclosure…….
Once you see this recipe, you are going to roast, sous-vide, shred, and bread me. After all, I am suggesting you cook them in bacon fat. However, the idea is to start getting your family to eat them, then you graduate into healthier recipes, until you are serving these little Heavenly cabbages with nothing but sea salt. This Brussels sprouts, bacon, and Parmesan recipe is also a great if you yourself have never given them a second chance since Grandma's dinner table. After all, tell me what doesn't taste better with bacon.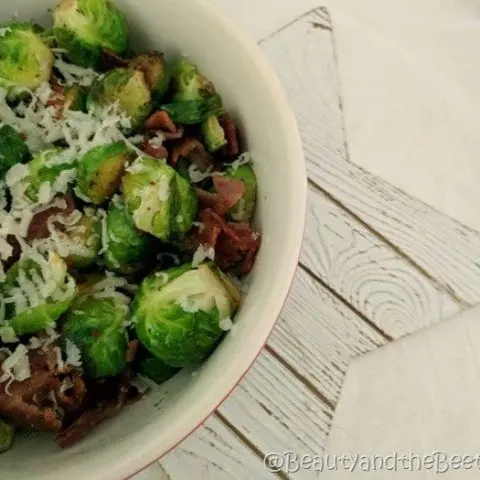 Brussels Sprouts, Bacon, and Parmesan
There are only three ingredients in this recipe. This is an easy way to introduce your family to Brussels Sprouts.
Ingredients
5 strips thick cut bacon
1 pound Brussels sprouts, , trimmed and halved
Parmesan cheese,, fresh grated
Instructions
Cook bacon in a large skillet over medium-high heat until crispy.
Remove to a paper towel-lined plate. When slightly cooler to touch, roughly chop.
In the same pan as the bacon fat, add the halved Brussels sprouts.
Cook for 8-10 minutes, until the Brussels sprouts begin to brown and get slightly crispy.
Transfer the Brussels sprouts into a large serving dish and add the chopped bacon. Mix well to combine.
Sprinkle the Parmesan cheese over the Brussels sprouts and serve immediately.
Pin this recipe for later: