How do you like your quesadilla?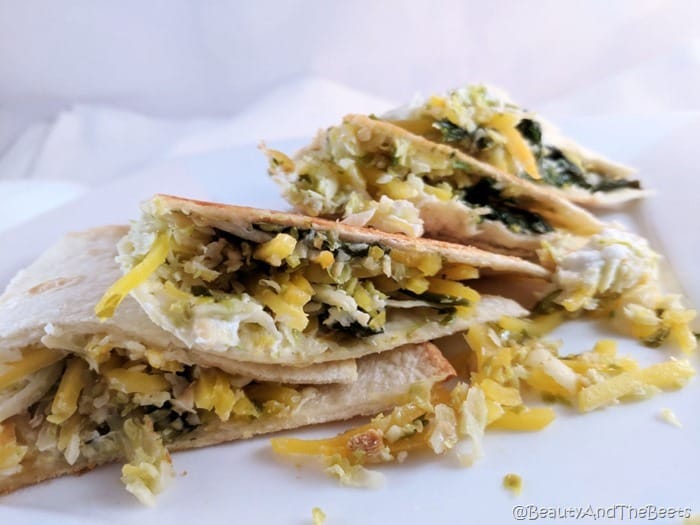 You know what I like? Going to the grocery store and finding a selection of already spiraled and shredded veggies. Veggies like Brussels sprouts, zucchini, carrots, and sweet potatoes. It opens up an entire world of possibilities. And frankly, who has time to shred and spiral all these vegetables?
Look, go to the store, buy some shredded veggies, and make a quesadilla. Genius, right? Or lazy, call it whatever you'd like.
However, if you cannot find the pre-shredded veggies, it's easy enough to use the shredding attachment on your food processor or simply hand shred the veggies using a good old fashioned box grater.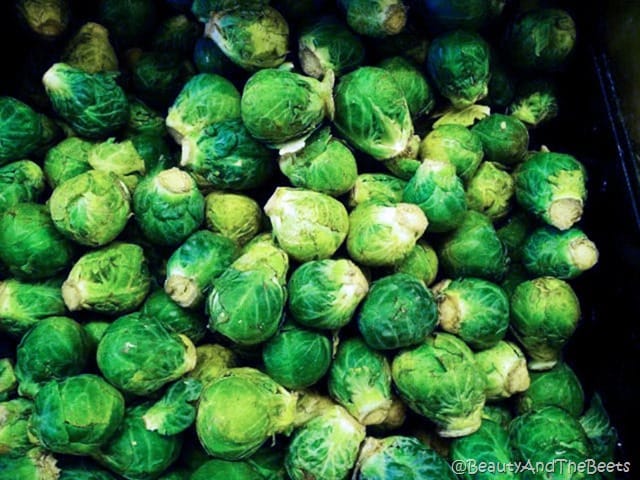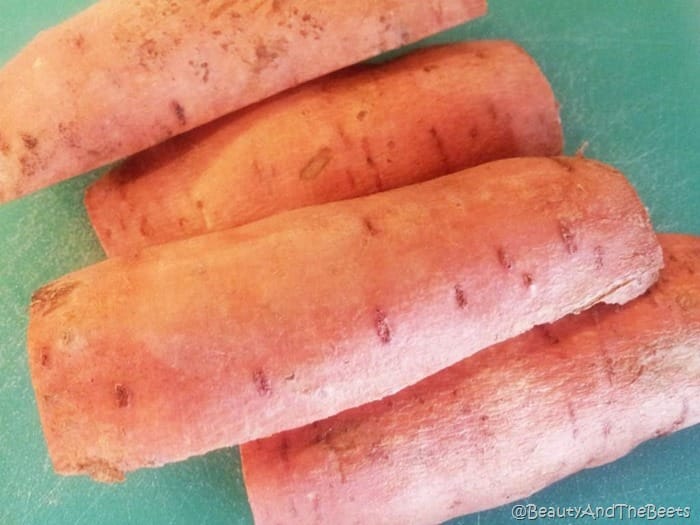 I happen to love the combination of Brussels sprouts and sweet potatoes.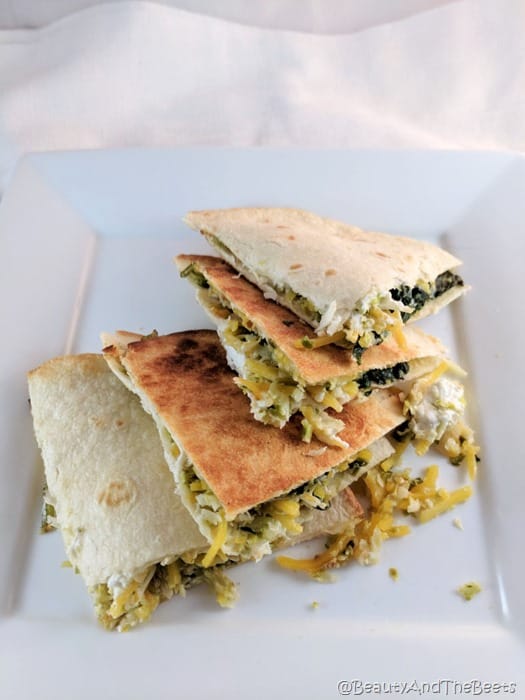 Do I even need to post a recipe? Just cook up some shredded veggies with some chopped spinach and cheese. Done. And this is my Meatless Monday post for this week.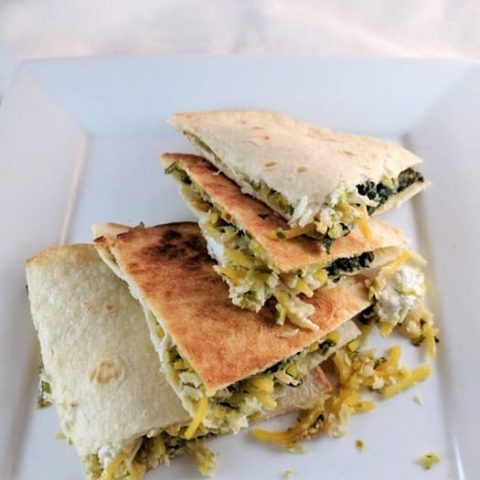 Brussels Sprouts and Sweet Potato Quesadilla
Ingredients
4 flour tortillas
1 cup shredded raw Brussels sprouts
1 cup shredded raw sweet potato
1 cup washed and torn fresh spinach
2 tsp. minced garlic
1 cup shredded cheese,, cheese of your choice
olive oil spray
Instructions
Preheat the oven to 350°
Line a large baking sheet with parchment paper.
Place two flour tortillas side by side on the parchment paper.
Cover each tortilla with the raw Brussels sprouts, sweet potato, fresh spinach, minced garlic, and shredded cheese.
Top each quesadilla with a flour tortilla and lightly spray with olive oil.
Bake in the oven for 10 minutes, or until the tortilla tops are golden in color.
Remove from the oven, let cool about two minutes before cutting the quesadillas and serve.
Post this recipe for later: