What's the difference between candied pecans, glazed pecans, pecans praline, and praline pecan candy? Here's an easy recipe for candy pecans.
Growing up in the South, I lived in a house where peanuts were boiled every weekend and hand kneaded biscuits were served at most meals. I recently learned that my family owned a bakery in Savannah back in the early 1950's and 60's. I find this ironic because while I love to cook, I don't bake. However, I still boil peanuts in my own kitchen and I always have a batch of candied pecans on hand.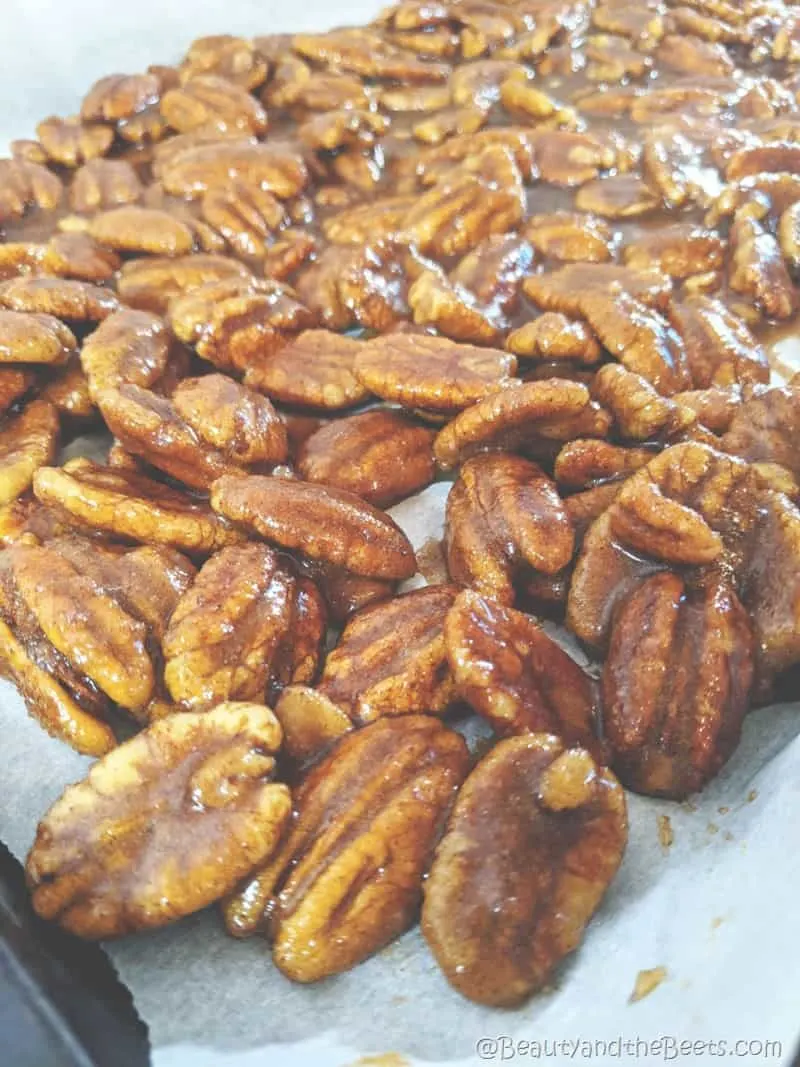 Most likely if you have been to Savannah, Georgia, you have been to the Savannah Candy Kitchen and sampled one of their world famous pralines. And you've probably eaten sweet potato soufflé and okra gumbo elbow to elbow with strangers at Mrs. Wilkes Dining Room. If I had to describe the culinary scene in Savannah I would call it Innovative Southern. Fish Stick Tacos and Pimento Cheese at Treylor Park, Eggs Sardou and Shrimp and Grits at Huey's – I could spend another seven pages talking about where to stay, what to see, and what to eat in Savannah. I highly recommend the Savannah Taste Experience Food Tour if you visit Savannah.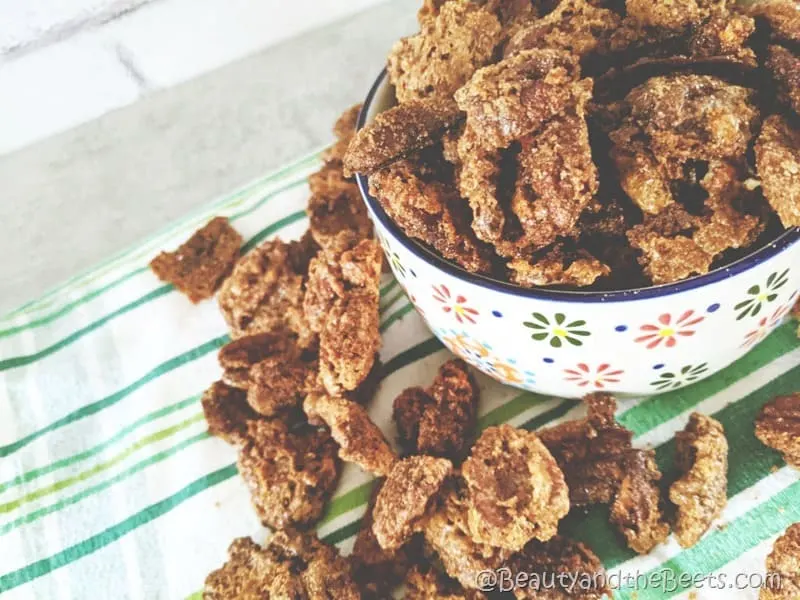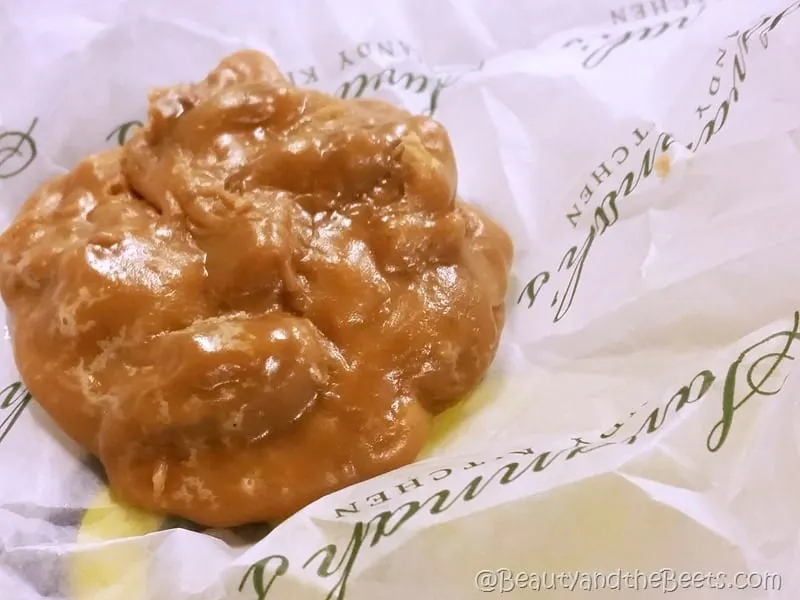 Many people, both Southern and Northerners confuse candied pecans and praline candy as being the same, but they are different treats. Candied pecans are typically coated in sugar and egg whites while glazed pecans are baked in brown sugar, corn syrup, and butter. Praline pecans are pecans covered in a glaze of brown sugar, butter, and cream; while praline candy is traditionally pecans and praline pecan candy is a patty shaped delight with pecans, sugar, butter, and cream. Got it? Great.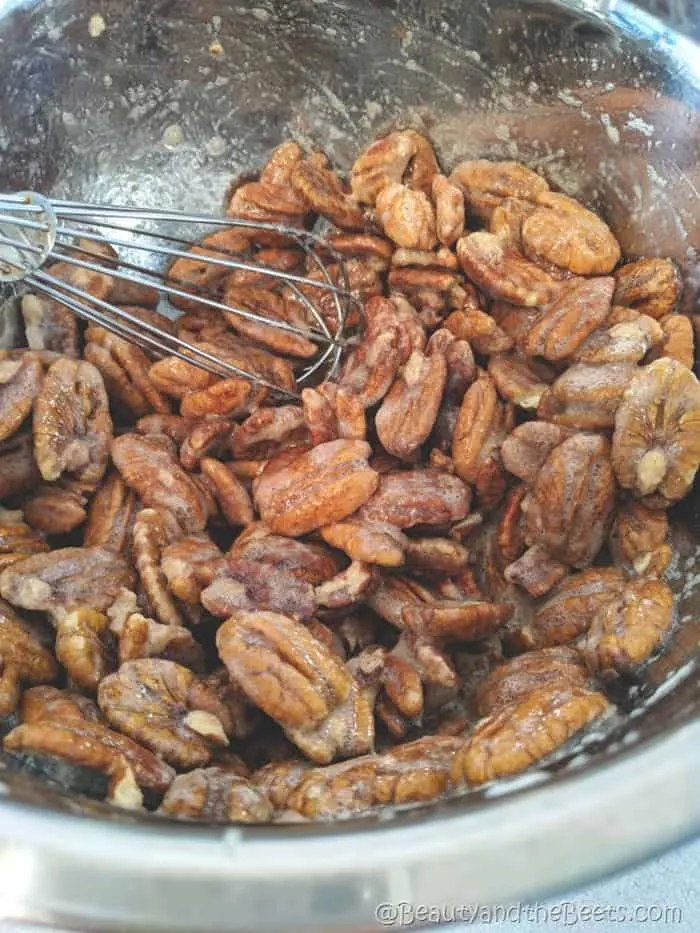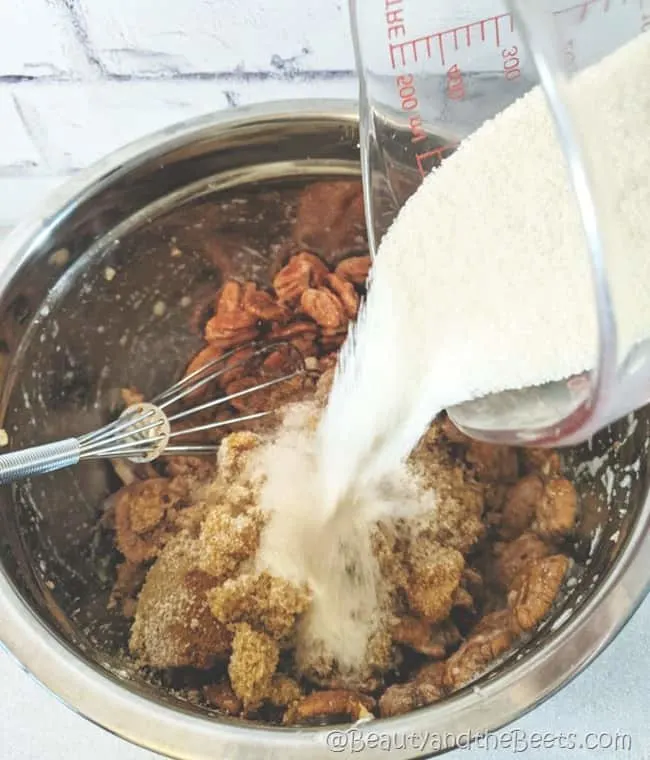 This post is a candied pecans recipe – not the praline and not glazed. Are you still with me?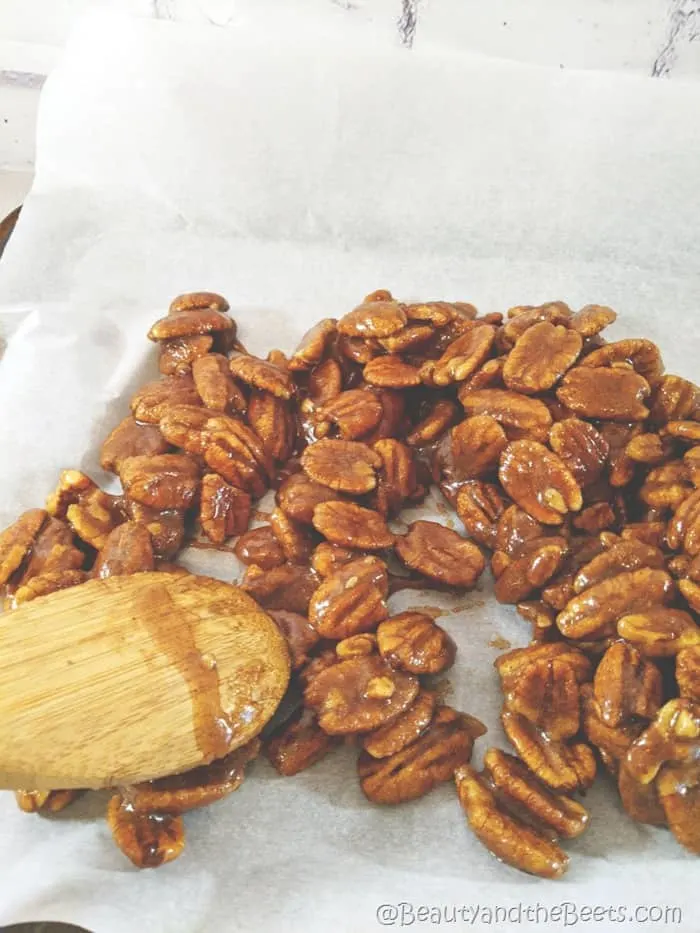 It's an easy recipe with two things to keep in mind – do not crank the oven up with hopes of baking these babies in less than an hour, and do not overcook the pecans. Good things come to those who wait – these pecans must slowly bake at a low temperature for an hour. The smell of warm candied pecans will idle through your house like the comforting smell of freshly baked cookies.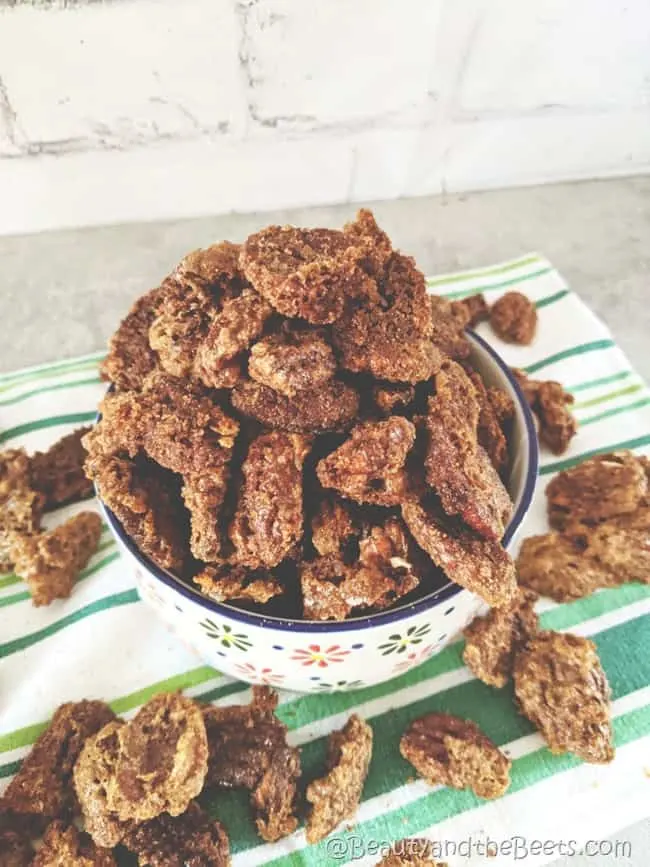 These will keep in an air tight container at room temperature for 2-3 weeks. If they last that long in your house.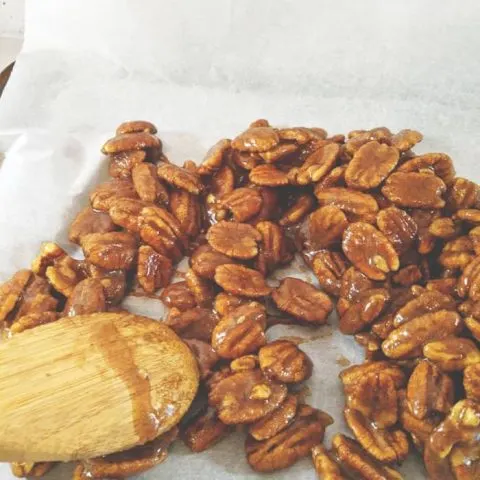 Southern Candied Pecans Recipe
Total Time:
1 hour
5 minutes
How to make the best Southern Candied Pecans
Ingredients
2 egg whites
2 tablespoons water
2 tablespoons butter, melted
1/4 teaspoon salt
Instructions
Preheat oven to 250 degrees. Line a large baking sheet with parchment paper.
Add the egg whites, water, and vanilla extract to a medium sized mixing bowl.
Using a whisk, whisk the egg mixture until the eggs are frothy.
Add the pecans and butter and stir to coat.
Add the white sugar, brown sugar, cinnamon, and salt to the pecans and stir until well coated.
Spread the pecans out onto the lined baking sheet in as single of a layer as you can get. The pecans can overlap slightly.
Bake in the oven for 45 minutes, stir every 15 minutes. The pecans are done when they are golden and hardened**
Store in an airtight container at room temperature for 2-3 weeks.
Notes
** It is important to bake the pecans at a low temperature. I highly do not recommend baking the pecans at a higher temperature for less than the recommended 45-60 minutes.
** Keep an eye on the pecans so the sugars do not burn.