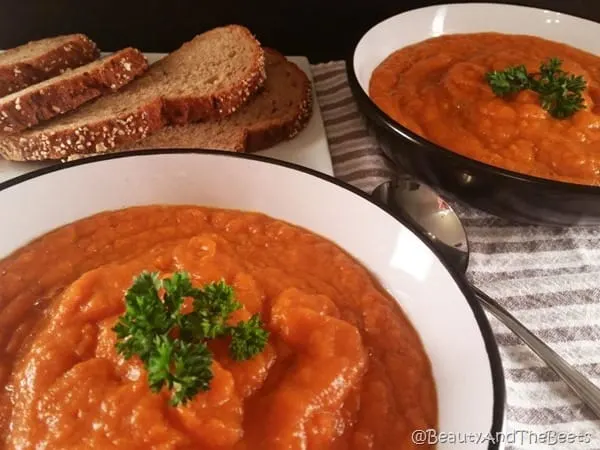 Brrrrrrrrr…..it's cold. Not that I expect any of my Northern friends to take pity on me but it was 30° in Orlando today. Seriously, that is freezing cold for Florida. I need hot chocolate, hot coffee and piping hot soup. So I am making a simple Carrot Ginger Soup to not only warm up my toes, but also to fight away those nasty germs that lurk around in dipping temperatures.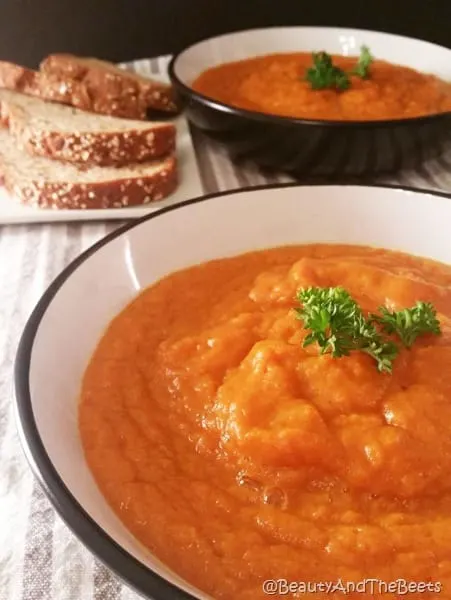 My Mom used to make an amazing Cream of Carrot soup when I was growing up. Carrots blended with lots of heavy cream, not exactly the healthiest but certainly the tastiest. There was nothing more comforting than a bowl of that super creamy soup, it was a staple for family get togethers and special occasions. In my Mother's defense, these were the days when meat and potatoes was considered to be a balanced meal and salt was the only thing people watched in their diet. Veganism and Vegetarianism were considered fad diets and almond milk was unheard of.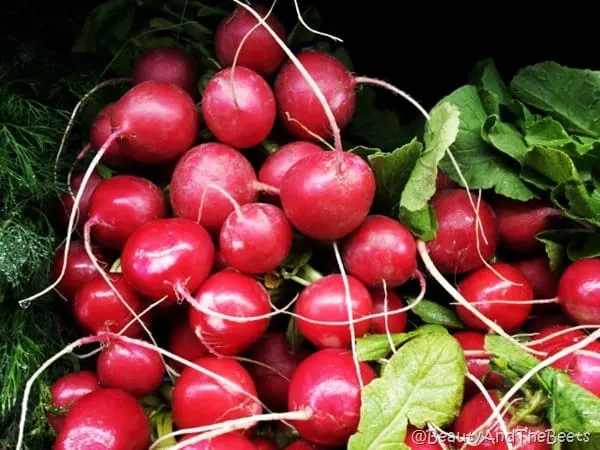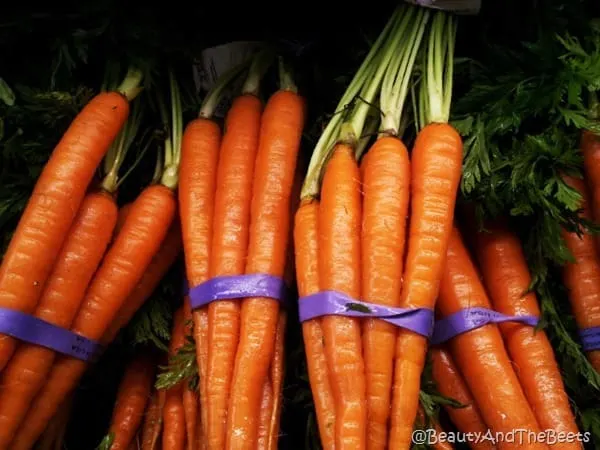 For this revamped Carrot Ginger soup, I used a base of celery and radishes, the same base I used for this delicious Easy Zucchini Sage Soup. Celery adds a little texture, radish adds a little spiciness and the carrots do the rest of the work. A simple sauté with some veggie broth, add fresh ginger and parsley, and done. A little pulse in the blender and you've got a simple piping hot meal, perfect for the cold weather day. Enjoy!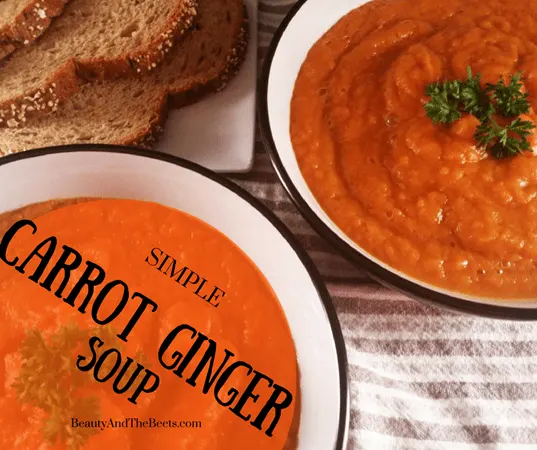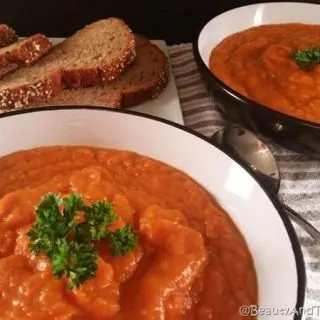 Simple Carrot Ginger Soup
Ingredients
3 celery ribs,, finely chopped
10-12 radishes,, chopped
4 medium carrots,, peeled and chopped
1 1/2 cup vegetable broth
2 tsp. minced fresh ginger
1 tbsp. minced fresh parsley
fresh parsley,, used for garnish
Instructions
Add celery, radishes and carrots to a medium sized saucepan and sautee over medium-high heat. Add veggie broth, 1 tbsp. at a time to deglaze the pan, until the veggies are no longer sticking to the pan. Continue to sautee veggies for about 5 minutes.
Add the remaining broth and continue to cook over medium-high heat, stirring occasionally for 10 minutes.
Reduce heat to simmer. Add the ginger and chopped parlsey to the veggies and let simmer for 5 minutes.
Pour the soup into a blender and pulse until soup reaches desired consistency. Add more vegetable broth if needed to thin out the soup if too thick.
Divide the soup among two bowls and garnish with fresh parsley. Serve immediately.
Pin this recipe for later: