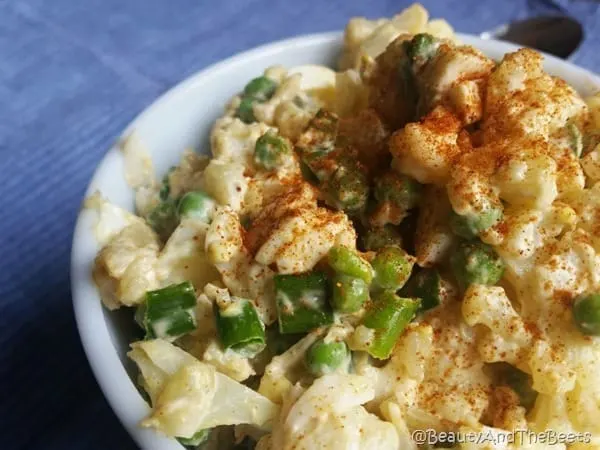 I am always scouring the internet for recipe inspiration, and perhaps the most fun of it is finding ingredients to substitute for others. Like ground walnuts and cauliflower for beef or pulled squash for BBQ pulled pork. As someone who eats a mostly Veggie-based diet, I am accustomed to substitutions. Most are pretty good- except fake meat. I am just never going to be on board with all this processed 'fake' meat. Usually, the meat is replaced with some other form of protein- whether it be beans or tofu. But then there are recipes that use substitutions just because. Just because you can. Like the idea of this Cauliflower 'Potato' Salad.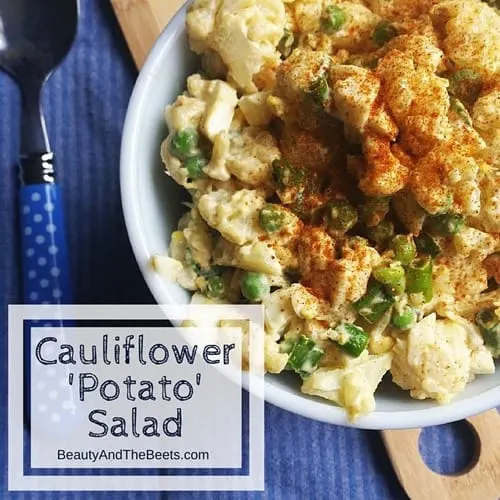 Potato salad is one of those All-American dishes we whip together in the summer and take with us to pool parties, family get-togethers and Holiday celebrations. Found on picnic tables across the country, potato salad is as common as cold cuts, potato chips and lemonade. And even though it is a very generic staple, there are many varieties of potato salad from dill to dijon to bacon. But have you ever given though to the idea of a potato salad without the potatoes?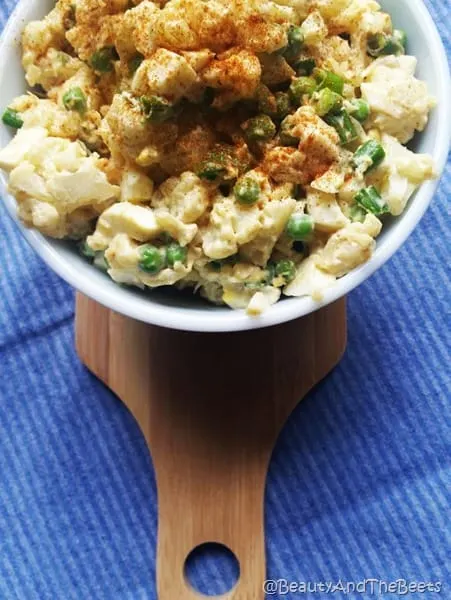 Enter in cauliflower. It's pretty simple really- cauliflower boiled and blended with mayonnaise, celery, seasonings and whatever else you want to add to your 'potato' salad. I like to add peas, green onions and hard-boiled eggs to mine as well.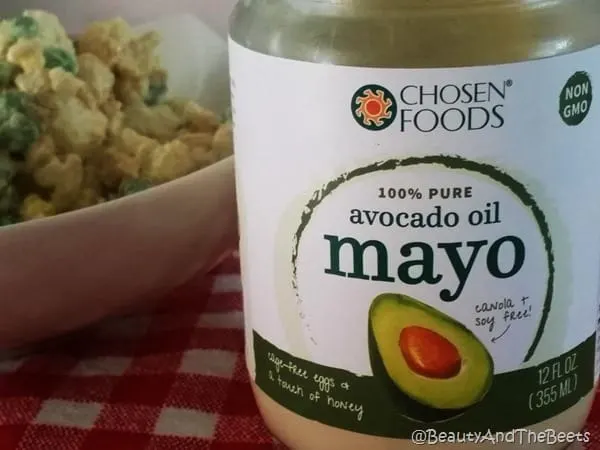 The end result is a healthier salad for your summer picnics. According to the USDA, one cup of diced white potatoes has 116 calories, while one cup of chopped cauliflower yields 27 calories. And cauliflower is less starchy and in my opinion more flavorful than a plain potato. It'sjust different and unexpected. I love how versatile cauliflower is.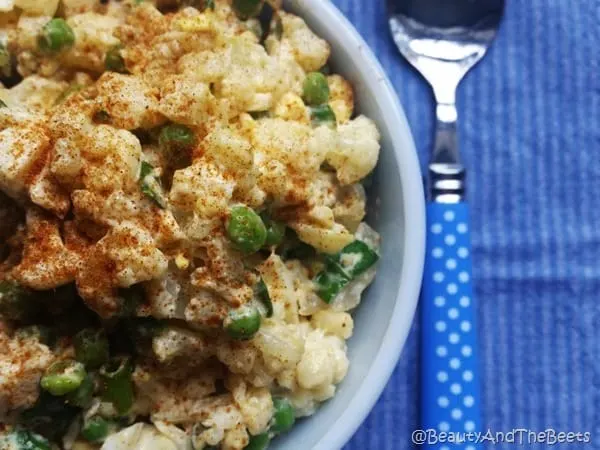 Do you prefer dill or dijon in your potato, or in this case, cauliflower 'potato' salad?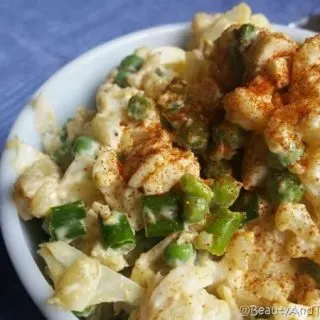 Cauliflower 'Potato' Salad
A great alternative to boring potato salad but just as delicious.
Ingredients
1 medium-sized head of cauliflower,, chopped into small bite size pieces
6 hard-boiled eggs,, peeled and chopped
1 cup frozen peas,, thawed
1/2 cup chopped green onions,, green and white parts
2 tbsp dijon mustard
1 tsp onion powder
1 tsp garlic powder
1/2 tsp paprika
Instructions
Add the cauliflower and enough water to cover the cauliflower to a pot on the stove. Boil the cauliflower for 10 minutes until the cauliflower is tender.
Drain the cauliflower and add to a large mixing bowl.
Add the hard-boiled eggs, peas, green onions, mayonnaise, mustard, onion powder and garlic powder to the cauliflower and gently mix until everything is blended.
Place in the fridge and allow the cauliflower to cool and meld flavors with the other ingredients, about 30 minutes or overnight.
Sprinkle the cauliflower 'potato' salad with the paprika just before serving.
Pin this recipe for later: