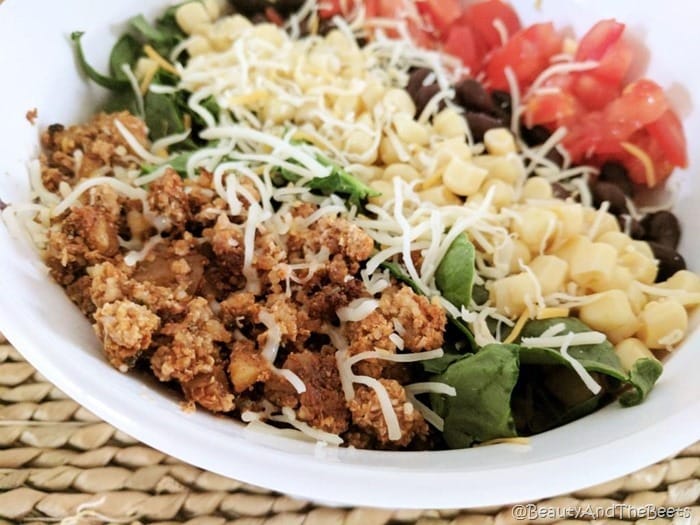 Becoming a Vegan or a Vegetarian used to be a hip thing to do. Save the animals. However, we are learning more and more about the benefits of a plant based diet from sources all over the internet, on TV, and in books and magazines. I won't bore you with facts, anyone can Google that. Since what I like to call the Vegetarian movement, where a plant based diet has become more mainstream, there are hundreds of products out in the grocery stores and in restaurants- fake meats if you will. There is fake chicken, BBQ ribs, hot dogs, et cetera……and many of these products are made out of soy and tofu.
Then there is an entire camp that claims soy is not healthy. And while that isn't entirely true, these fake meats are certainly not ideal in a healthy diet as they are highly processed and contain lots of sodium. I prefer to make my own "meat".
Mr. Beet isn't a fan of the fake meats either – besides the reasons listed above, his claim is that if he wanted something with the taste of meat, he would just eat meat. Though very few of these fake meat products taste similar to their meat counterparts.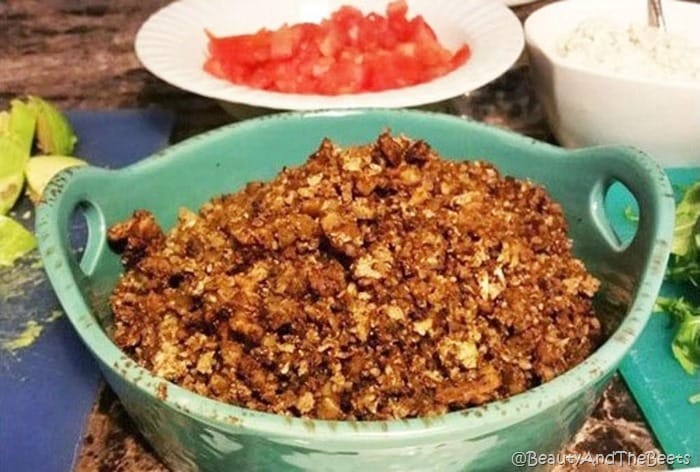 However, Mr. Beet and I still love tacos, and I love to use crumbles in omelets and chili. I just don't want to use soy, or use a product that is so processed. I have a recipe for Cauliflower Walnut Crumbles that are super easy and quick to prepare, and can be used in a variety of dishes.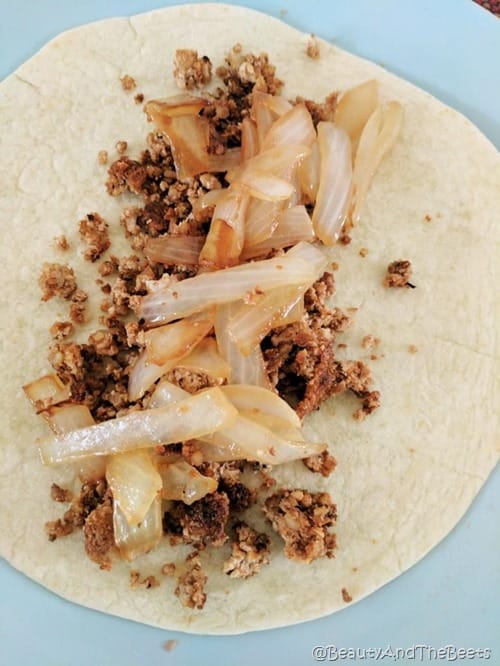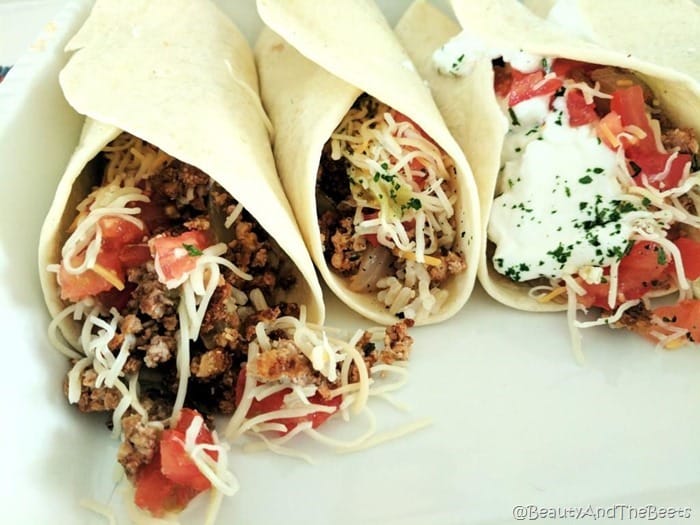 The recipe is very simple, just a mix of cauliflower florets, raw walnuts, and garlic; then blended with some spices and baked.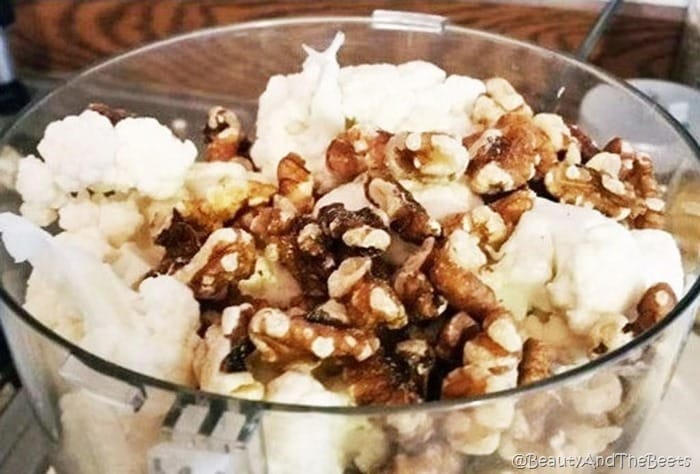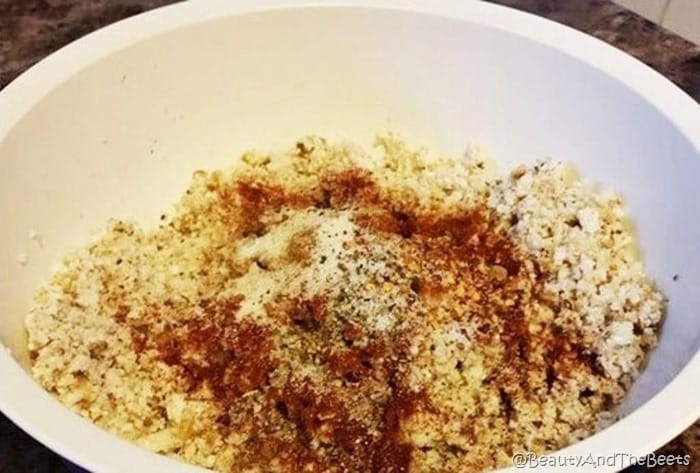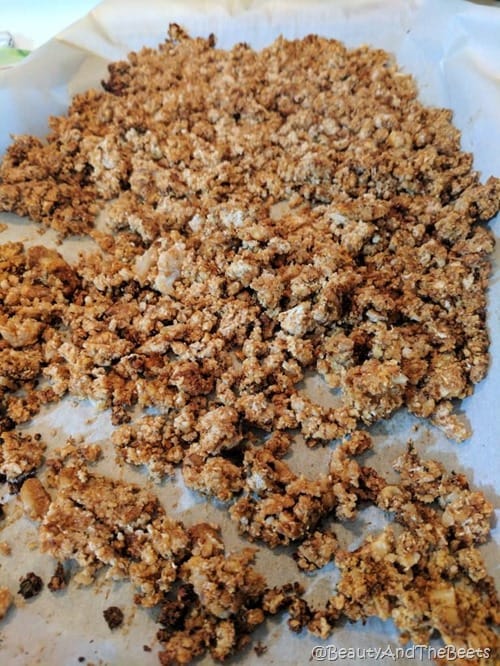 I have made tacos with this "meat", taco bowls, and stuffed peppers.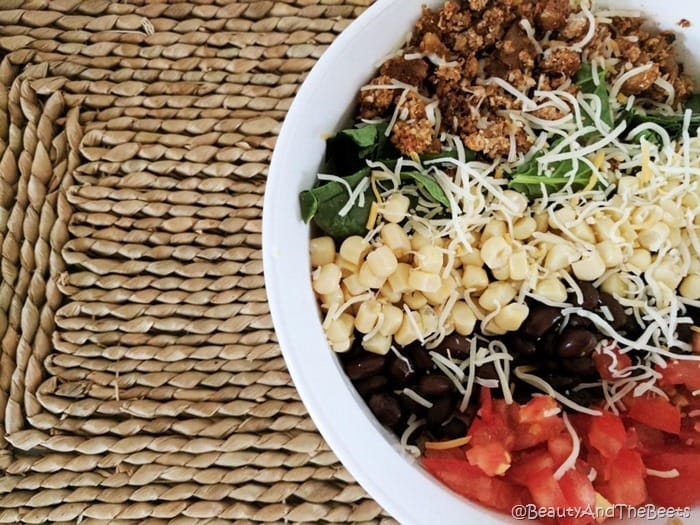 One of Mr. Beet's favorite meals using this meat are these Zucchini Boats.
And they make a great Mediterranean burger with a dollop of Tzatziki and fresh tomatoes.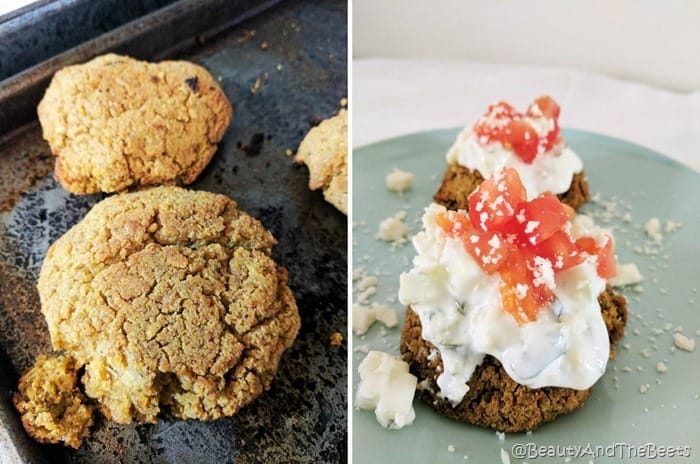 Tacos anyone?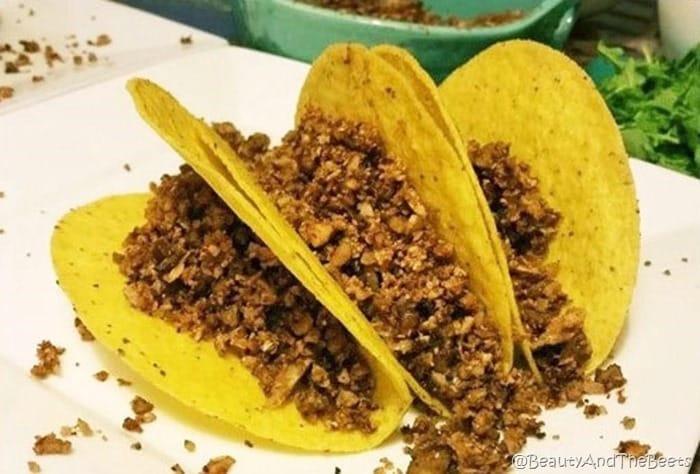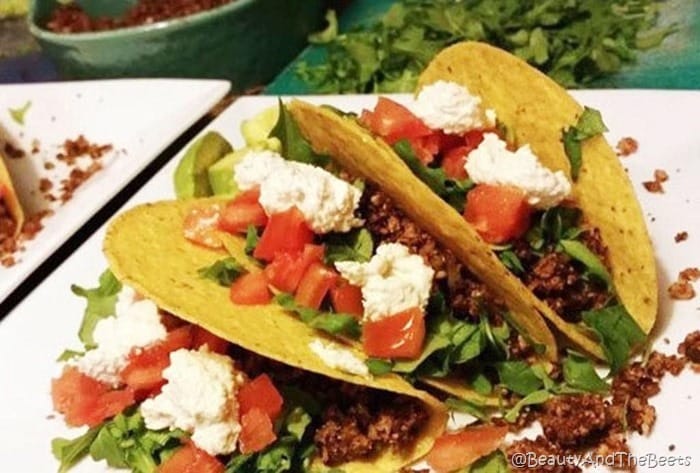 Enjoy the recipe for Cauliflower Walnut Crumbles and tell me what you think.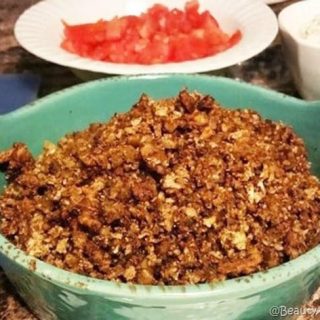 Cauliflower Walnut Crumbles–Vegan Meat
No meat, no soy, no sugar Vegan meat crumbles.
Ingredients
1 large head of cauliflower,, chopped into bite-sized pieces
2 cups raw walnuts
4 garlic cloves,, minced
1 1/2 tbsp. chili powder
1 1/2 tbsp. ground cumin
2 tsp. dried oregano
1 tsp. onion powder
1/4 tsp. crushed red pepper flakes
1 tsp. sea salt
1 tsp. black pepper
Instructions
Preheat oven to 350 degrees. Line a large baking sheet with parchment paper.
Add the cauliflower, walnuts, and garlic to a food processor and pulse until mixture is crumbly. Do not over pulse, you do not want the cauliflower to liquify. You will need to use a spatula to move some of the larger pieces of cauliflower down towards the blade in between pulses.
Throw the crumbled mixture into a large mixing bowl.
Add in all of the remaining ingredients for the meat" and mix well. (I find it easiest to use your hands)
Pour the mixture onto the parchment lined sheet pan and spread evenly using a spatula.
Bake the "meat" for about 30 minutes, stirring the meat after 15 minutes. The meat should be golden brown but not burnt.
Use the crumbles in place of meat crumbles in anything from tacos to omelets.
Pin this recipe for later: