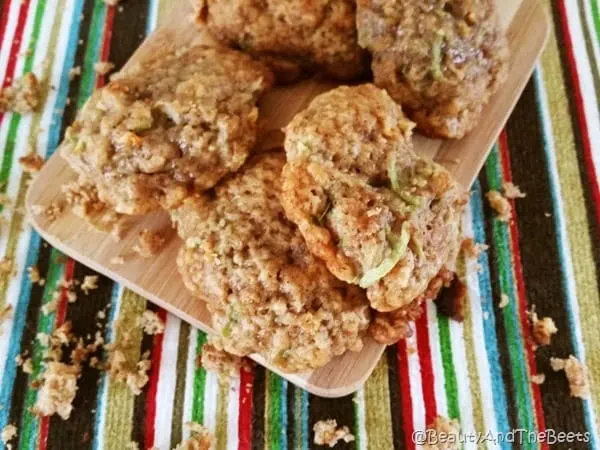 Pictured above are Celery Cake Cookies, but before I get to those…….I have been dreaming about these Dandy® Celery Spice Cakes (pictured below) I had a few months back while attending the Food Wine Conference here in Orlando. Oh my, who knew that celery could be so delicious? Not only were the spiced cakes made with celery, but so was the white chocolate ganache. It was seriously the tastiest dish I had the entire weekend at the conference, and completely unexpected. A few weeks after the event, I was contacted by the fine folks from Dandy® Celery to create my own unique dessert using celery.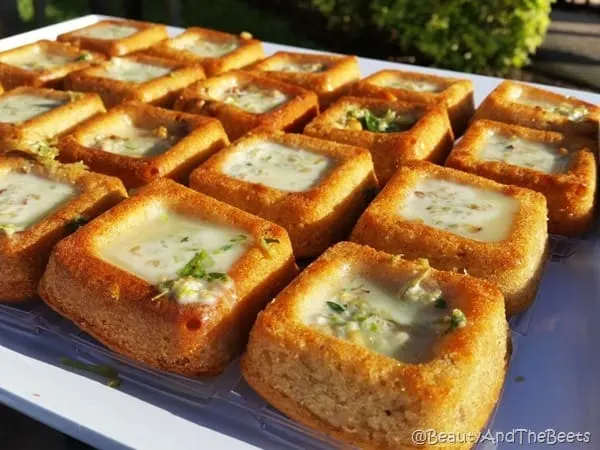 Well, I've made celery mocktails before and I use celery when I make my curried chickpea salad, but I have never created my own dessert using celery. Hmmmm…….well, I consulted the internet for ideas and found a ton of recipes for something called celery cake. I have never heard of celery cake before, but I decided to try my hand at making celery cake cookies. The end result was spicy and sweet and a big hit here in Beetsland where I reside with perhaps the world's pickiest veggie dessert eater. Because vegetables don't belong in desserts, right? Wrong! I was able to fool him once with an Iced Beet Cake, but could I do it again?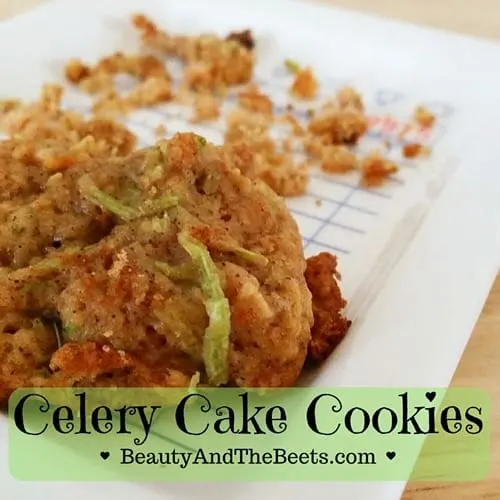 I am a big fan of using everyday ingredients, vegetables that I can easily find in my local Publix in an unusual and unexpected way. I can buy Dandy® Celery pretty much year round. I have to say that I am really impressed with the versatility of celery. I had always thought of celery as something to dip into peanut butter or hummus, but incorporating celery into something sweet was easier than I thought. The taste and texture of celery is very adaptable into whatever ingredients you are using. In my cake, celery worked well with the cinnamon and apples I was adding to my cookies. Oh happy celery cake cookies.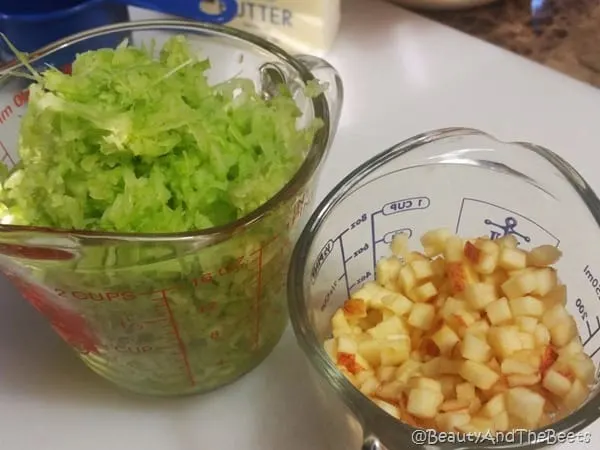 So after shredding the celery in my food processor and finely dicing an apple, I added them to a fairly basic cookie recipe with cinnamon, butter and brown sugar. I am impressed with exactly how cake-like these cookies turned out. And how spicy they are. Not the hot pepper type spicy but the comforting spiciness of warm cinnamon and vanilla. Mmmmmmm.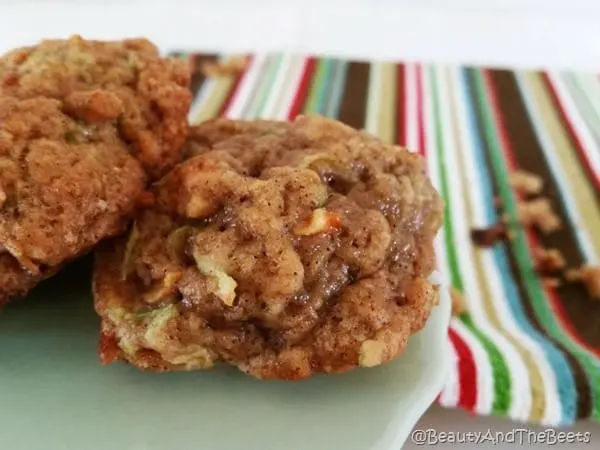 Try these Celery Cake Cookies for yourself and let me know what you think. And don't forget to check out the Summer Snacking Sweepstakes that Dandy® and other fresh produce brands have going on. And pick up a free e-book with 10 summer-inspired recipes!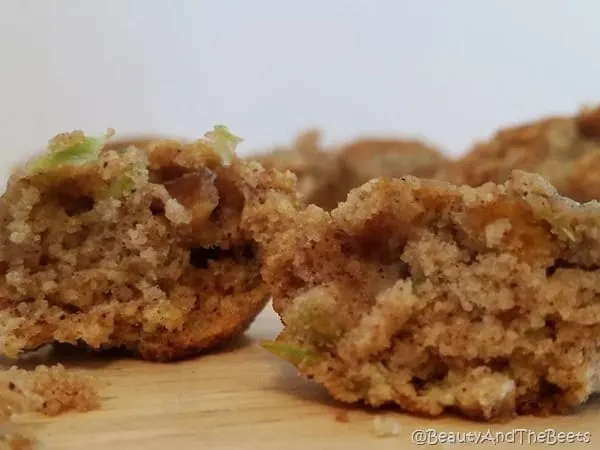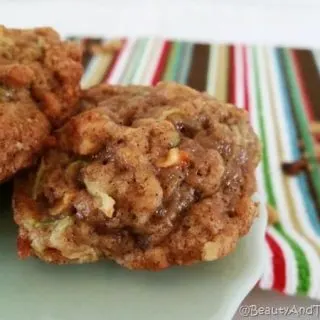 Celery Cake Cookies
Celery and minced apples are unexpected and add texture and flavor to these cinnamon cookies.
Ingredients
1 cup Dandy® celery,, shredded (about 4-5 stalks)
1 small apple,, finely minced (yeild 1 cup)
2 cups flour,, gluten-free is fine
1 1/2 cup brown sugar
1/2 cup butter,, at room temperature
2 eggs
2 tsp. ground cinnamon
1 tsp. baking soda
Instructions
Preheat oven to 350° Cover a baking sheet with parchment paper.
In the bowl of a food processor*, add the flour, brown sugar, butter, eggs, vanilla extract, cinnamon and baking soda. Pulse until well blended.
Scoop the cookie batter into a large mixing bowl. Gently fold in the celery and apples.
Drop a spoonful of the batter onto the baking sheet, spacing cookies about 1 1/2" apart.
Bake for 10-12 minutes, until the cookies are golden brown. Remove from the oven and immediately place cookies on a cooling rack.
Serve warm or store in an airtight container for up to a week.
Notes
*You can mix the ingredients in a traditional 5-speed mixer as well. Just fold in the celery and apples by hand.
Pin this recipe for later: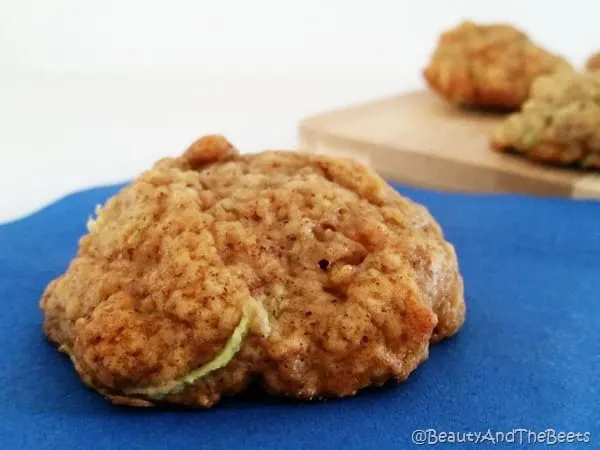 *This is a post sponsored by Dandy® Celery. I was compensated for the development of this recipe. I only promote products that I believe in. Thank you for your support.*