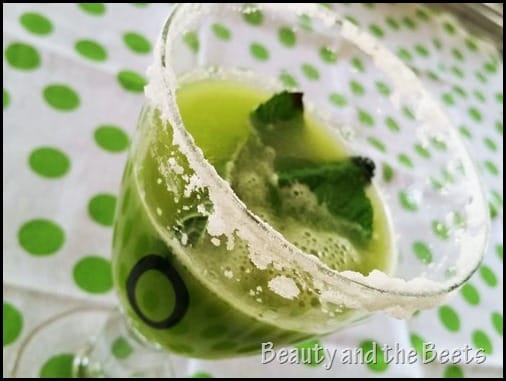 I recently discovered a show on The Cooking Channel called Real Girl's Kitchen. I love this show. Haylie Duff (an actress, also the sister of Hilary Duff) writes a blog that goes along with the show. Each episode showcases recipes like a normal cooking show but she also sets up a story that goes along with the recipes. She's hosting a brunch for friends, she's visiting Brooklyn….I love that she's a blogger with a cooking show.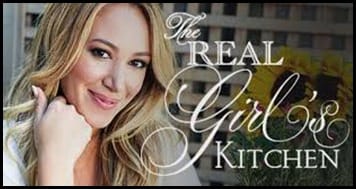 A few days ago, I was sorting through her collection of online recipes and I found this- The Celery and Mint Mocktail. I had to try this. Chad and I drink a lot of smoothies and we use our juicer weekly. I love making freshly squeezed juice but sometimes having to clean it can be more trouble than it's worth. However, this celery mocktail was not only easy to make, it was easy clean up.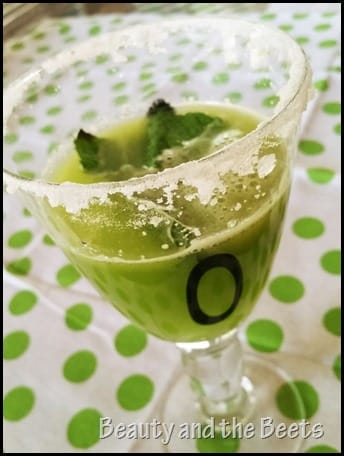 Here's how my story goes. As I was preparing to make this I asked Chad if he wanted me to make him one. "Celery juice? Ew- no." After I was done making it and he saw my pretty green drink with the sugar rimmed glass I offered him a sip. Guess who ended up drinking most of it?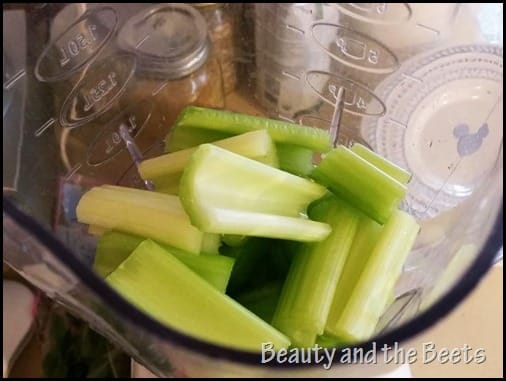 Don't let the celery fool you. The lime juice makes it tart, the simple syrup makes it sweet and the mint makes it spicy.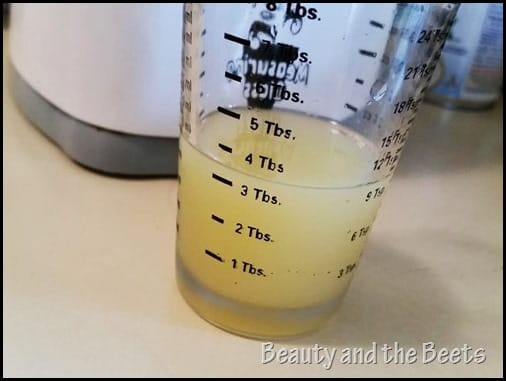 I am sorry to those of you who are still thawing out from the harsh winter storms, but I took my celery mocktail and sat on the back porch of my house, enjoying my beverage and the 80° weather. This drink was perfect. And next time I am making Chad his own. And I am making extra so we can have seconds.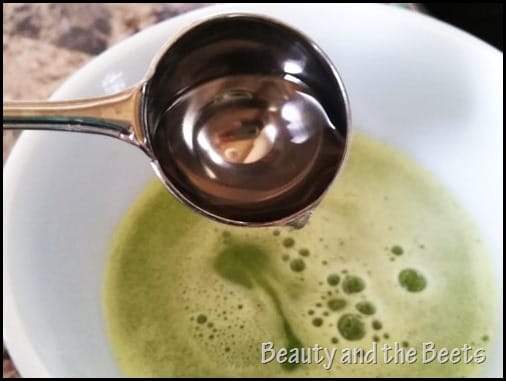 Notes: I helped the process of straining the celery mixture from the blender by pushing the mush lightly with the back of a teaspoon through the fine mesh strainer. This helped to squish a little more of the juice out.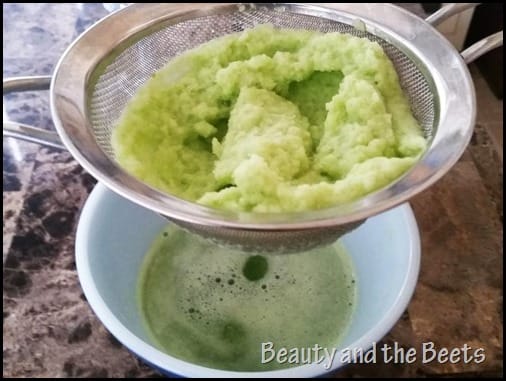 Yield: 1
Celery, Lime and Mint Mocktail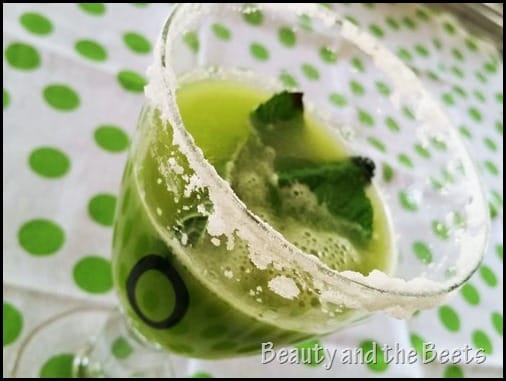 Prep Time 5 minutes

Total Time 5 minutes
Ingredients
4 celery stalks, leaves and base trimmed, loosely chopped into chunks
juice from 1 lime, yield about 3 tbsp
3 tbsp simple syrup, recipe follows
sparkling water
fresh mint leaves
sugar for glass rim
Instructions
For the simple syrup:
Bring equal parts sugar and water to a boil. Reduce heat and stir until the sugar disolves, about three minutes. Allow mixture to cool to thicken slightly.
For the Celery Mocktail:
Add celery and lime juice to a blender and blend until smooth.
Pour the celery mix through a fine mesh strain into a bowl or wide mouthed glass.
Pour some sugar onto a small plate. Wet the rim of the glass with some water and turn glass upside down. Gently spin glass in the sugar until the glass rim is coated as much or little as you like.
Pour liquid mixture into a glass and add 3 tbsp of simple syrup, stir gently.
Top with sparkling water and add a few fresh mint leaves as a garnish.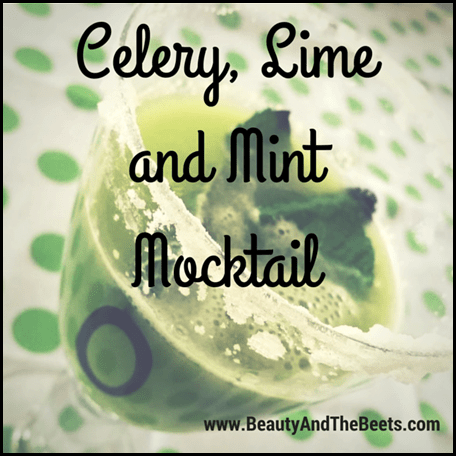 Enjoy!