Last May Disney opened a whole new part of their world – the final completion of Disney Springs. The area was once home to Pleasure Island, a major party hopping zone for tourists and locals alike (I even welcomed my 21st birthday there!), and while many have expressed their longing for the old days of bars and clubs, Disney Springs has truly become a new and vibrant area. It is hard to believe that there are now restaurants and walkways where there was once a giant parking lot and there are more shops than anyone could have ever imagined to be there back in the day. One new hotspot is Chef Art Smith's Homecoming Kitchen, an amazing restaurant for home spun Southern flair.
Before becoming an accomplished Chef and cookbook author, Art Smith was a participant in one of Disney's first College Program in 1981. Six years later, he became the personal Chef to Oprah Winfrey where he remained for 10 years. He then worked in some of the world's finest restaurants before opening his own venture right here at the new Disney Springs. Chef Art Smith has returned to Disney as the first graduate of the college program to open his own business on company property. (Yours truly was also on the college program a few years following Art Smith- looks like I have some work to do.)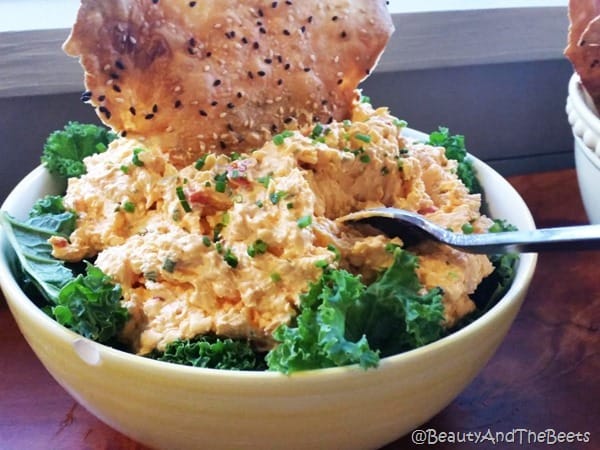 I recently had an opportunity to visit the new Homecoming Kitchen along with some of my fellow members of the Central Florida Lady Bloggers group. We were greeted with plenty of food, tasty beverages and amazing hospitality. We had a spread of menu items ranging from the Hushpuppies with Pimento Cheese to Fried Chicken Biscuits. Everything was delicious. And by delicious I mean some of the best food and beverages I have experienced in Orlando.
Chef Art Smith's Homecoming Kitchen sources local ingredients whenever possible, making themselves a true Florida kitchen. There was nothing "ordinary" or "typical" here. Even the Fried Green Tomatoes were topped with shaved ham and remoulade sauce for an extra kick.
I loved the Shrimp and Grits topped with ham gravy. So unbelievable.
We ended our evening with Hummingbird Cake, a Chef Art Smith signature dessert. A fresh pineapple and banana cake topped with a decadent cream cheese frosting. I cannot disclose how many slices I had.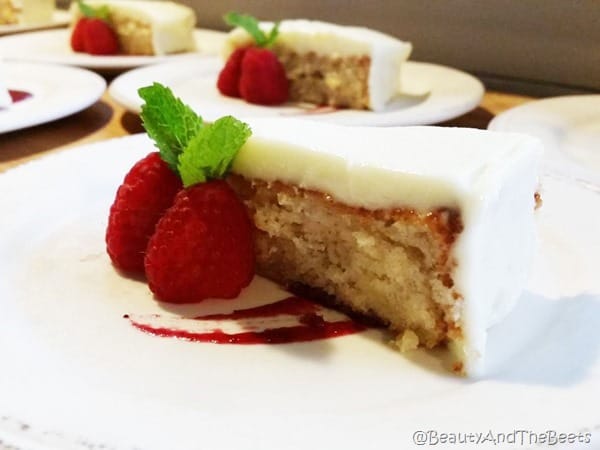 The drinks are just as amazing, from Sweet Tea Moonshine to Margaritas on tap, there is a drink (alcoholic and non-alcoholic) for everyone.
The atmosphere has a true Florida laid back vibe despite being in the middle of all that is Disney Springs. The restaurant has done a wonderful job recreating the Floridian life, complete with a screened in patio overlooking the springs and plenty of space under air conditioning for those hot summer days.  I cannot wait to dine there again as I now need to bring Mr. Beet and the family by to experience the cuisine. Chef Art Smith's  Homecoming Kitchen is THE place to discover on your next visit to Disney Springs.
Chef Art Smith's Homecoming Kitchen website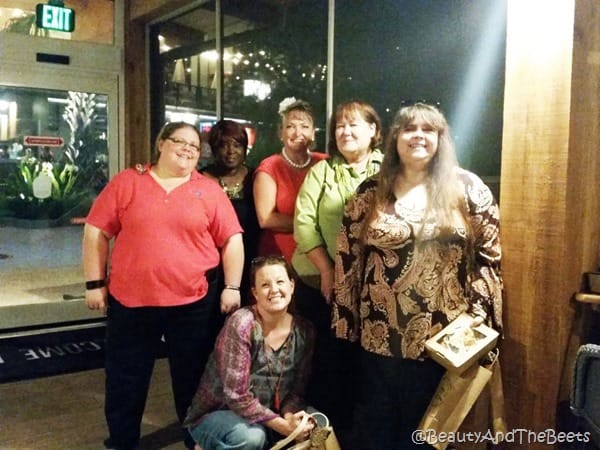 *While I normally assign restaurants I visit a sprout rating during my reviews, I did not do so for this visit to Homecoming Kitchen. This was an event with the Central Florida Lady Bloggers, however, all opinions are my own at all times.*