Want to be voted most popular at your next brunch gathering? Whip up this Very Berry Cherry Breakfast Custard.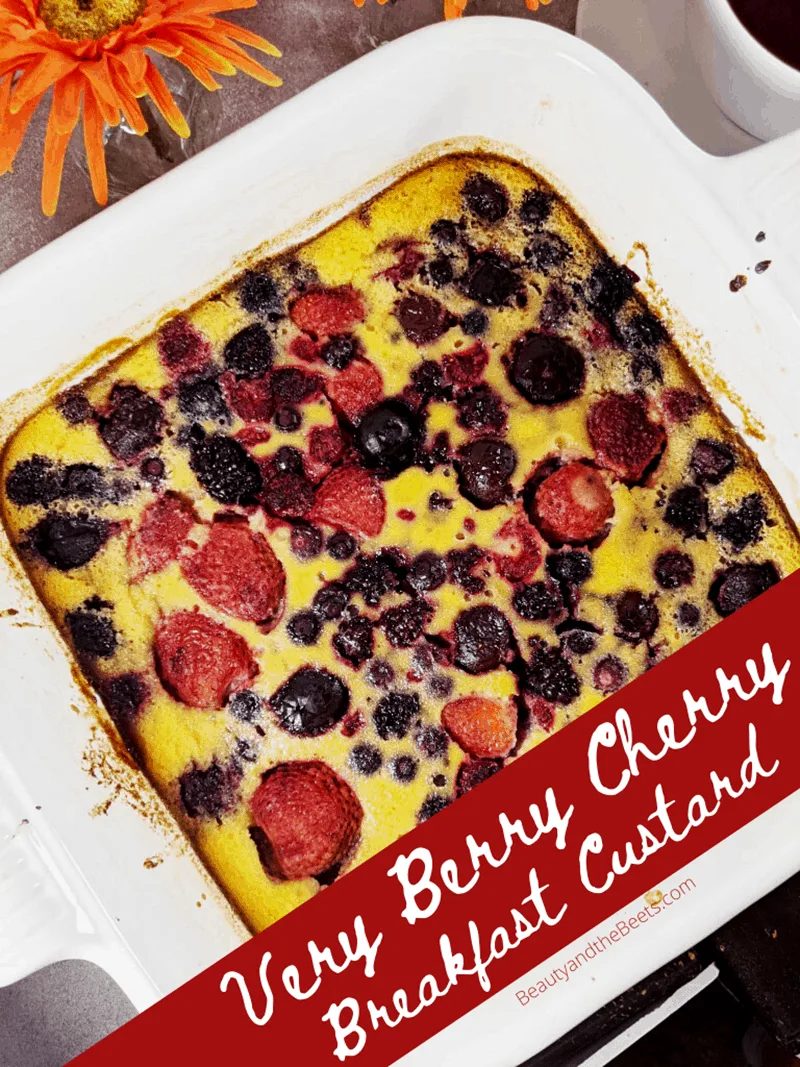 I admire anyone who can wake up and whip up a seven course breakfast for their family and guests. I think it takes a lot of patience and discipline to create a spread worthy of a royal homecoming first thing in the morning. That's not me. I need food, and I need it fast. A scrambled egg in the microwave, a peel top yogurt, toast….something quick. Something easy. I wake up hungry and I don't function well with hunger pains. After all, if I sleep for the full eight hours the experts recommend, than that's eight hours I haven't slipped a crumb of anything past my lips. My stomach tells me that's not acceptable.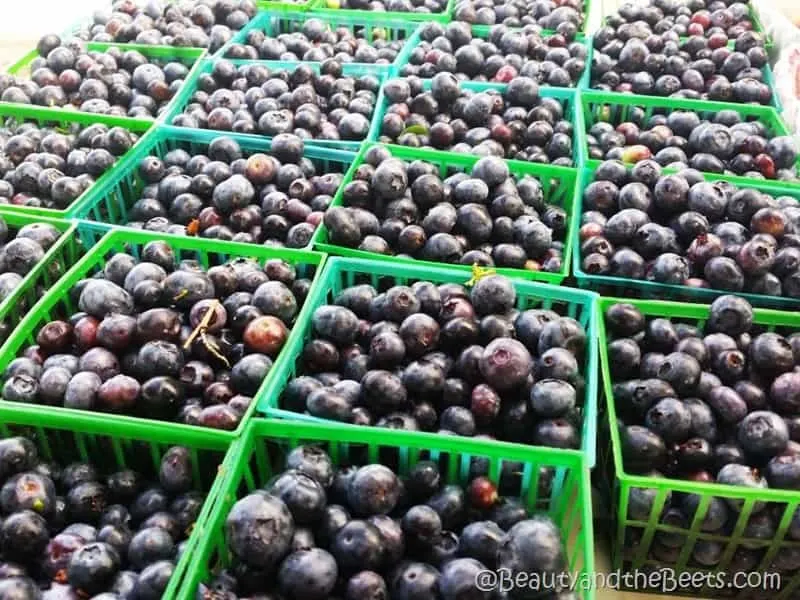 My recipe box is filled with quick and easy ideas for breakfast. Sometimes it's something I can make at night and just bake in the morning like my Cashew Vegan French Toast. Or maybe I made some No Bake Almond Butter Energy Bites the night before, something easy just to slip into my workbag as I rush out the door. More often than not, I grab a bowl of fruit and start my day.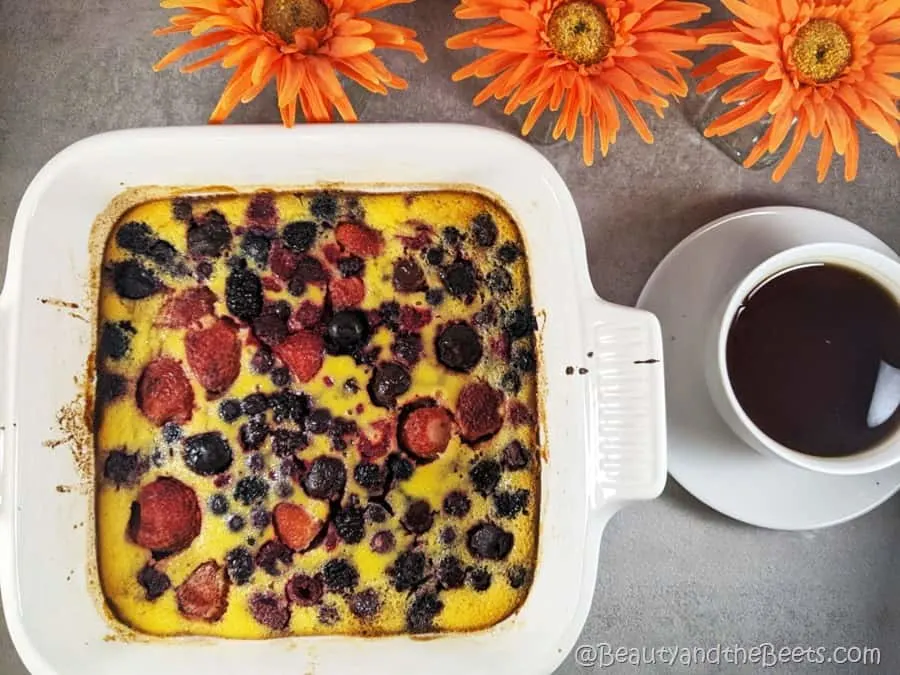 I recently found an easy recipe for a Berry Breakfast Custard. The recipe goes against my norm of a quick breakfast. However, I think it is well worth the wait – especially if you are fixing a brunch for your bestie's birthday or it's a special day for you and your significant other.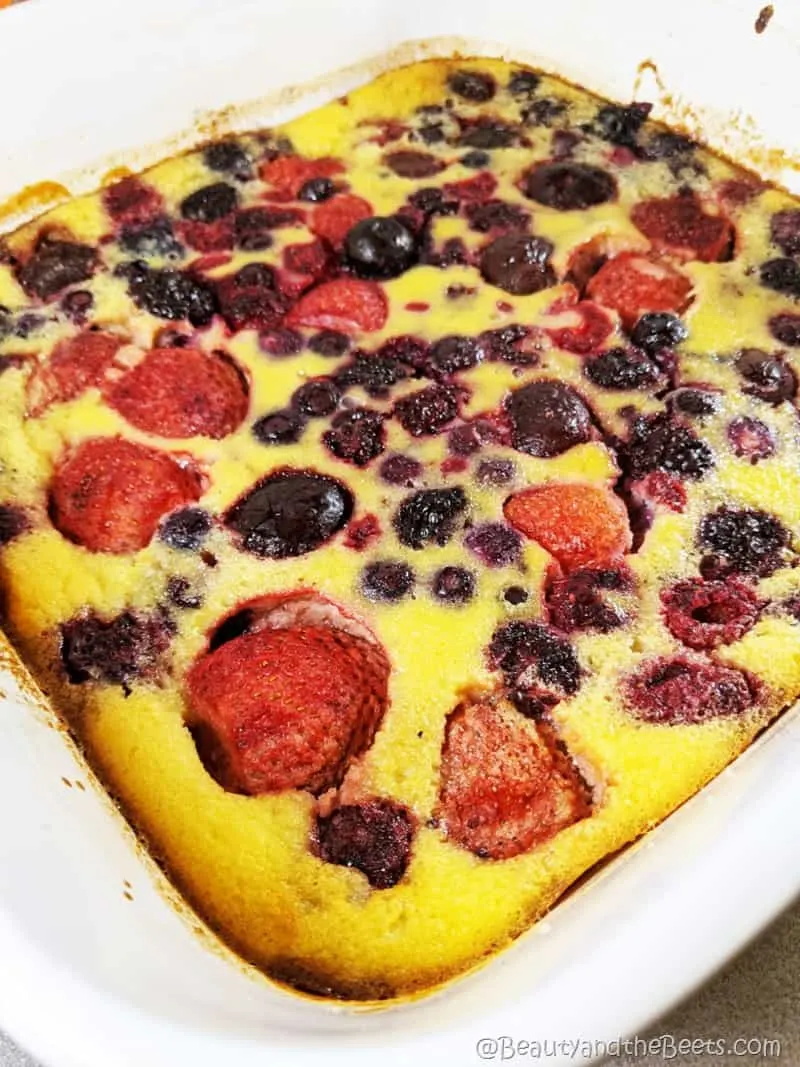 Egg custard itself is light, light on ingredients and light on your appetite. This pairs well with other breakfast dishes like a Quinoa Fruit Bowl or Blueberry Muffin Cupcakes. It takes ten minutes to throw together and about 45 minutes to bake. Plenty of time for coffee.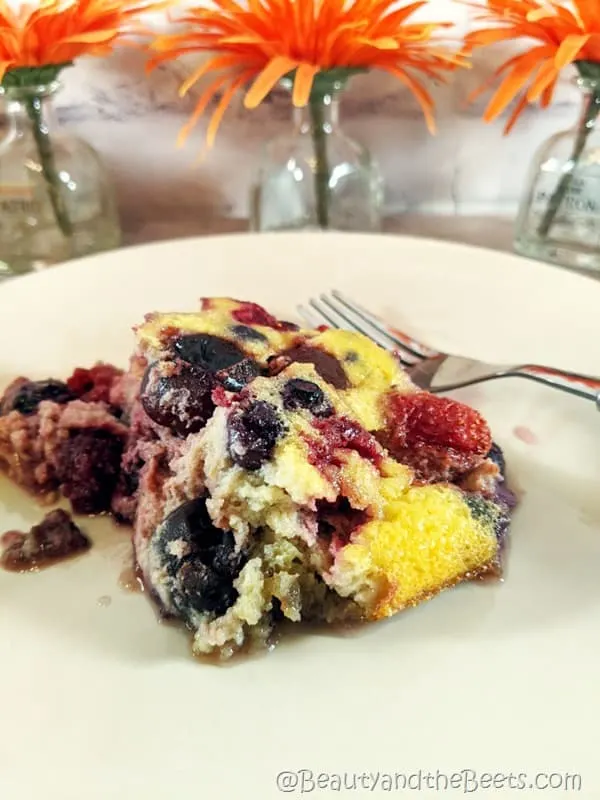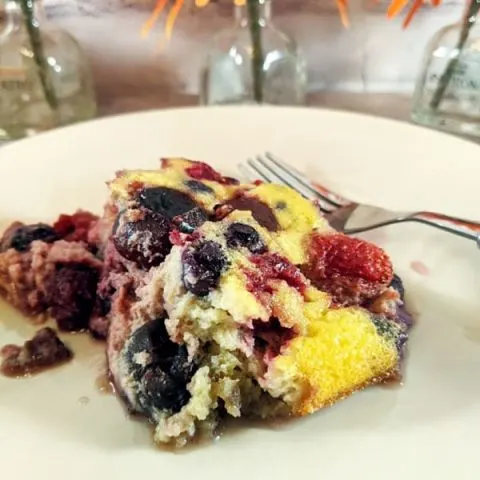 Very Berry Cherry Breakfast Custard
Want to be voted most popular at your next brunch gathering? Whip up this Very Berry Cherry Breakfast Custard. Adapted from Real Simple Magazine.
Ingredients
4 tbsp + 2 tbsp sugar
3 large eggs
3/4 cup whole milk (1-2% or skim milk not recommended)
2 tbsp. unsalted butter, melted + extra butter for baking dish
1/2 cup flour, any variety
1/4 tsp salt
2 cups frozen mixed berries
1 cup frozen pitted cherries
For the sugar glaze
1 cup powdered sugar
1 tbsp butter, softened
2 tbsp milk
Instructions
Preheat oven to 350 degrees.
Mix glaze ingredients in a medium bowl (add more milk until glaze reaches desired consistency). Set aside.
Coat a 2-quart baking dish with butter.
Dust buttered dish with 2 tbsp sugar.
Add eggs, milk, melted butter, 4 tbsp sugar, cinnamon, and nutmeg to a blender and blend until smooth.
Add flour and salt, pulse until blended. Do not over blend.
Pour egg batter into buttered and sugared baking dish.
Add the mixed berries and cherries over the egg batter, spreading evenly but not burying them.
Bake for 45 minutes until custard is puffed and the center is just barely set.
Allow to cool for about 10 minutes to set before serving.
Lightly drizzle custard with sugar glaze just before serving.
Notes
The sugar glaze can be optional. I personally love my breakfast custard to be on the sweet side!

**This post contains affiliate links. I only link to products that I use myself and believe in. Your support is greatly appreciated.**