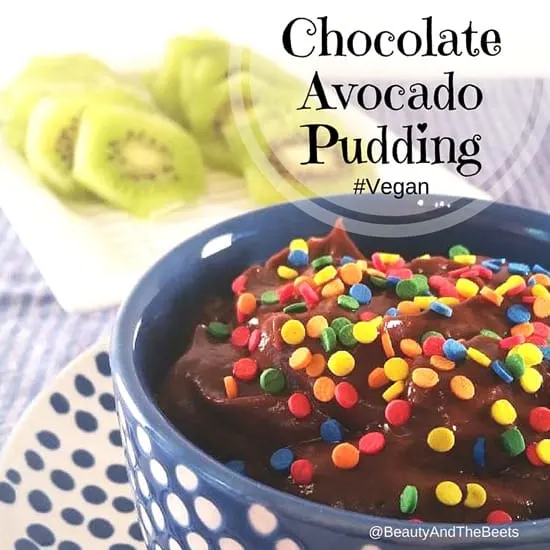 Happy Monday! Today I am making Chocolate Avocado Pudding. It's rich, creamy and Vegan. I love anything that can be chocolate-y and still involve vegetables, although technically an avocado is a fruit. So, that means that technically this is a fruit pudding. However, in my head, an avocado is not sweet like a berry or juicy like an orange, so to me it is still a vegetable. So this is my vegetable chocolate pudding.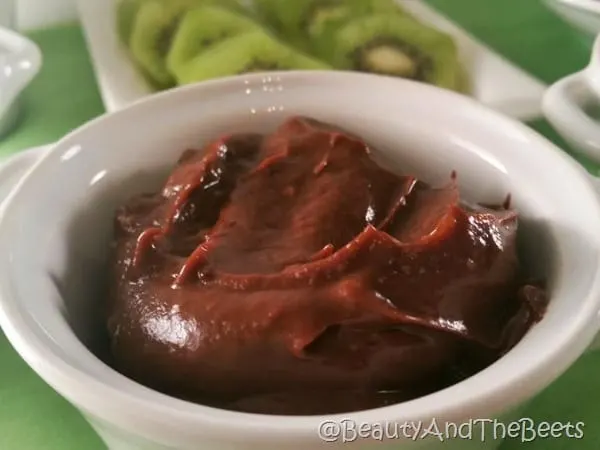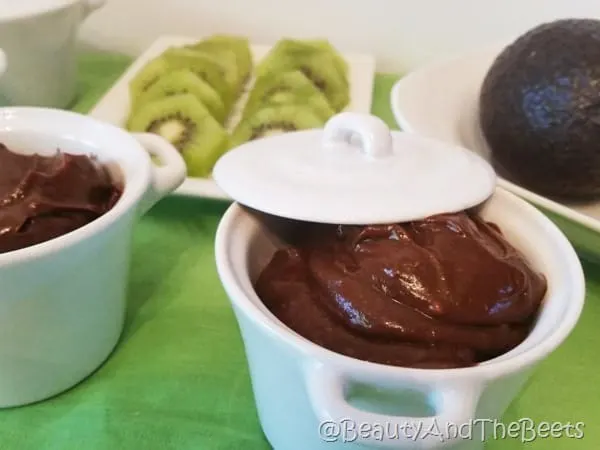 OK, moving on……this is such an easy recipe. Just throw everything into a blender and blend. You can enjoy it right away although I prefer to let it chill in the fridge for a bit so it really firms up.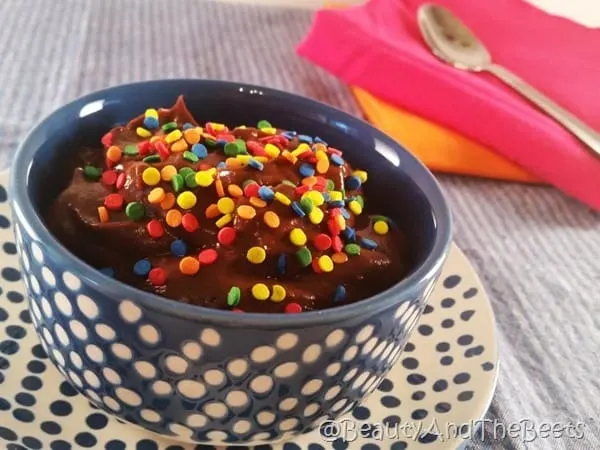 I feel like pudding, especially chocolate, is a comfort food. Back in the day I used to always have those Jell-O instant pudding boxes in my house all the time. And there are so many flavors.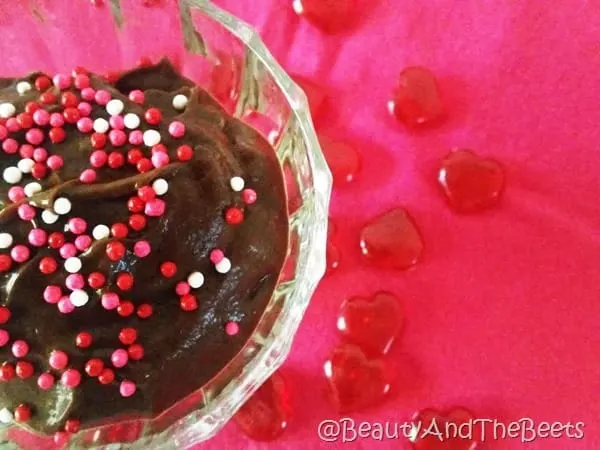 Right now I have just mastered chocolate but I am working on vanilla and butterscotch. Oh my. Pistachio anyone?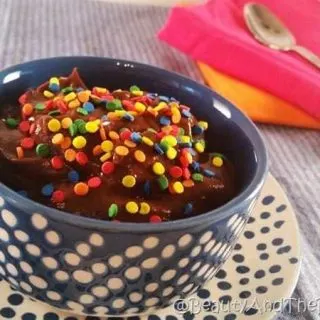 Chocolate Avocado Pudding
Ingredients
3 ripe avocados,, flesh removed from pit and shell
2/3 cup carob powder
1/2 cup coconut milk
Instructions
Add all ingredients to a food processor or a blender and blend until smooth. Pour into dessert glasses and serve immediately, or chill for one hour in the fridge to firm.