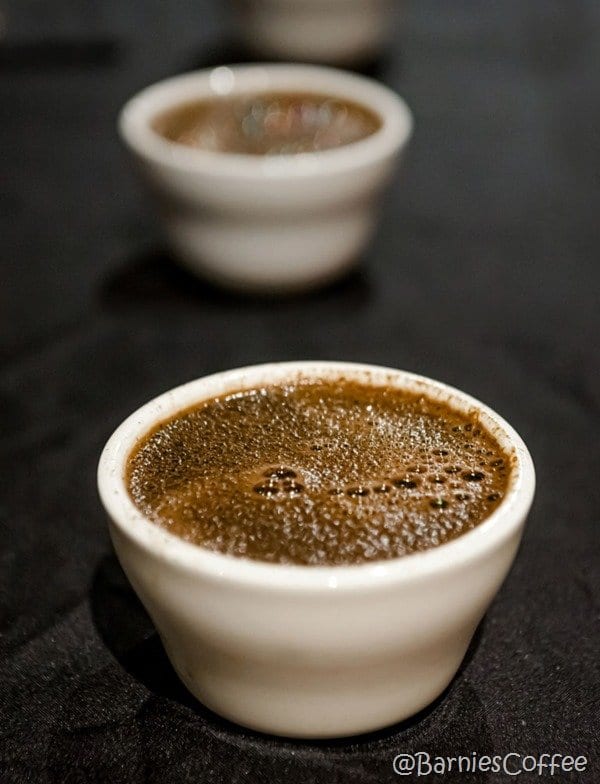 **GIVEAWAY ALERT** Head over to my Instagram page for your chance to win a Santa's White Christmas coffee and magic mug gift box PLUS a $25 gift card from Barnie's Coffee online.
We are less than 10 days from Christmas….have you even started gift shopping yet? I admit, it's been a fairly busy season so far – between marathon training, end of semester schoolwork, and a sprinkling of Holiday and family get togethers, I haven't had time to even think about gift giving. And this is why I was so relieved to have attended a Holiday tasting event at Barnie's Coffee and Tea in Winter Park, Florida. I have plenty of ideas now for everyone on my list. It's Christmas at Barnie's Coffee!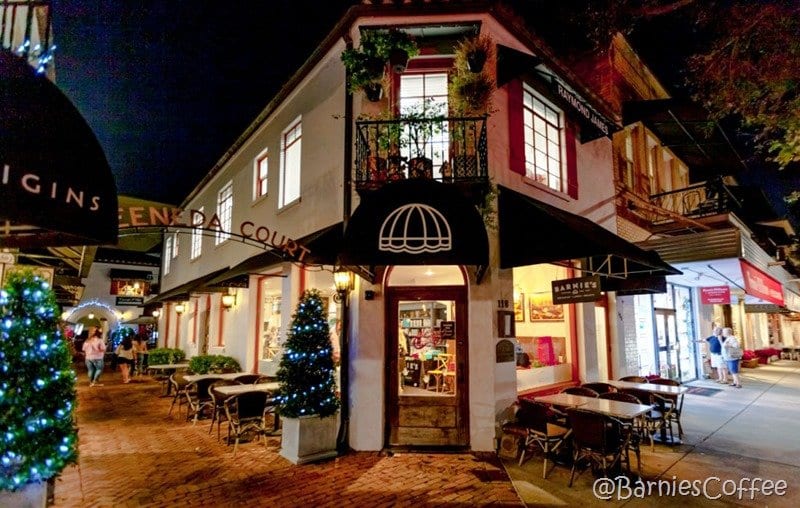 First of all, let me start by introducing you to Barnie's Coffee in case you are not familiar with the brand. Barnie's Coffee started with a brick and mortar store in 1980 located on the famed Park Ave in Winter Park, Florida. Since then, Barnie's has opened multiple locations throughout Central Florida including on the Stetson University campus in DeLand, inside the Orlando Science Center, and in malls scattered across the region. The coffee can be found in Publix stores and on Amazon.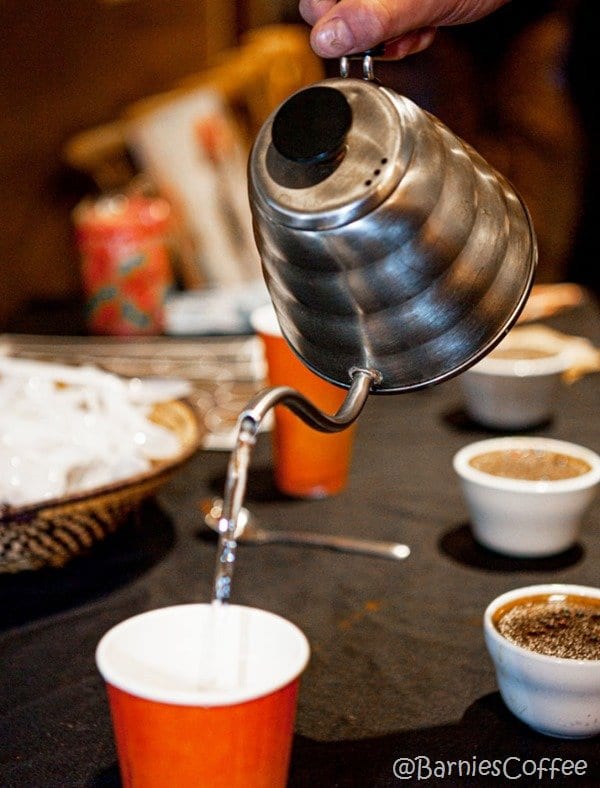 What makes Barnie's different than Starbucks or Foxtail Coffee is their unique take on scrumptious and delectable flavors. In years past I fell in love with with their Honey Lavender Coffee and the Rose Petal Latte flavors.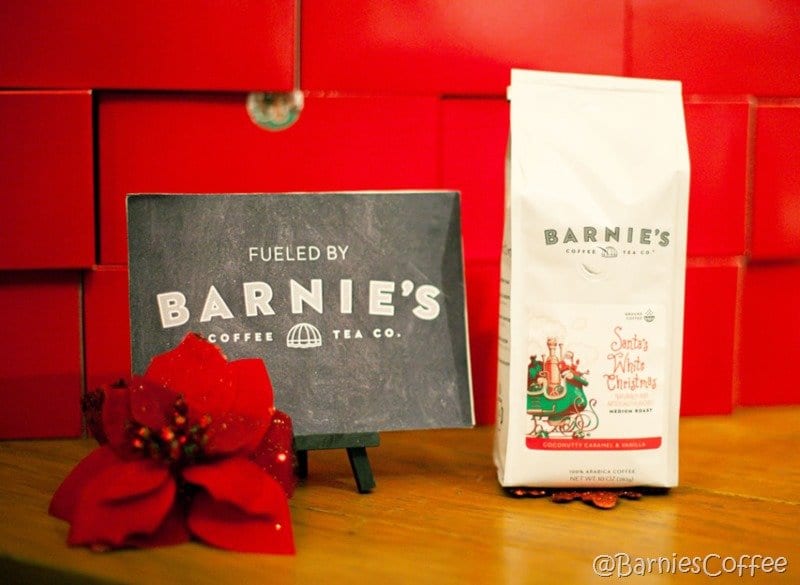 This year for Christmas, Barnie's has partnered up with several local Orlando businesses to bring you the many flavors of their uber popular Santa's White Christmas Coffee. Hints of coconut, sweet buttery caramel, and warm vanilla make this a year round favorite among Barnie-holics, like myself.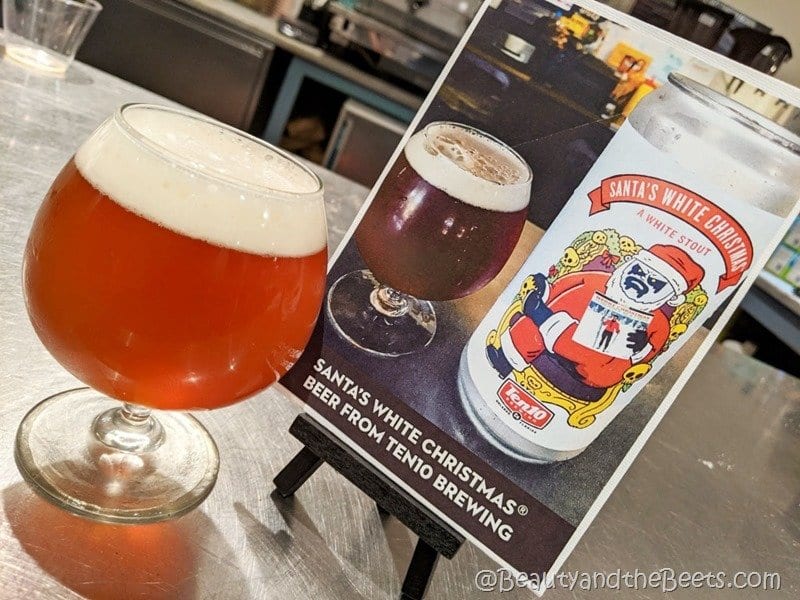 Ten10 Brewing Company has used Barnie's White Christmas Coffee to make a signature White Stout which you can sip at their brewery in the Mills 50 district or take home in can packs.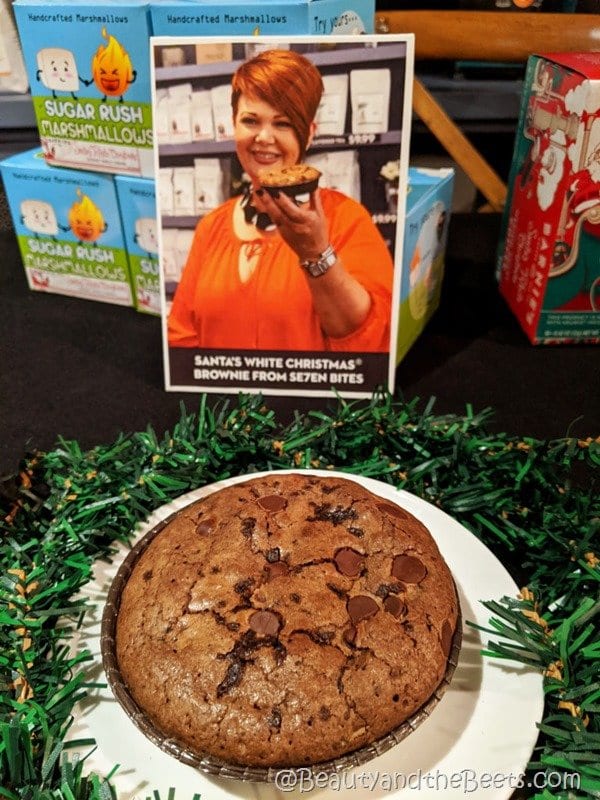 Trina Propst of Se7en Bites Bakery has created a decadent Santa's White Christmas Brownie and Gideon's Bakehouse is selling an incredibly tasty Santa's White Christmas Cookie at their location within the East End Market.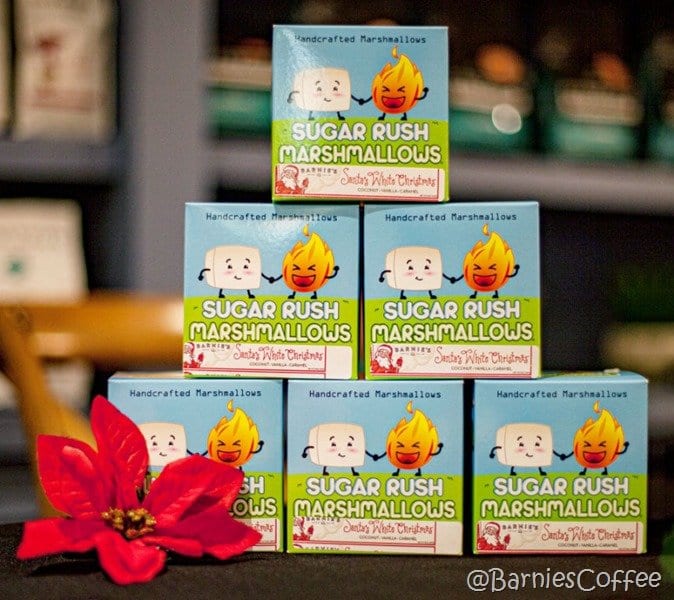 Our evening of Christmas at Barnie's Coffee Holiday tasting was accompanied by chocolate popcorn from Peterbrook Chocolates of Winter Park, marshmallows from Sugar Rush Marshmallows, and cheeses from La Femme du Fromage (also inside the East End Market).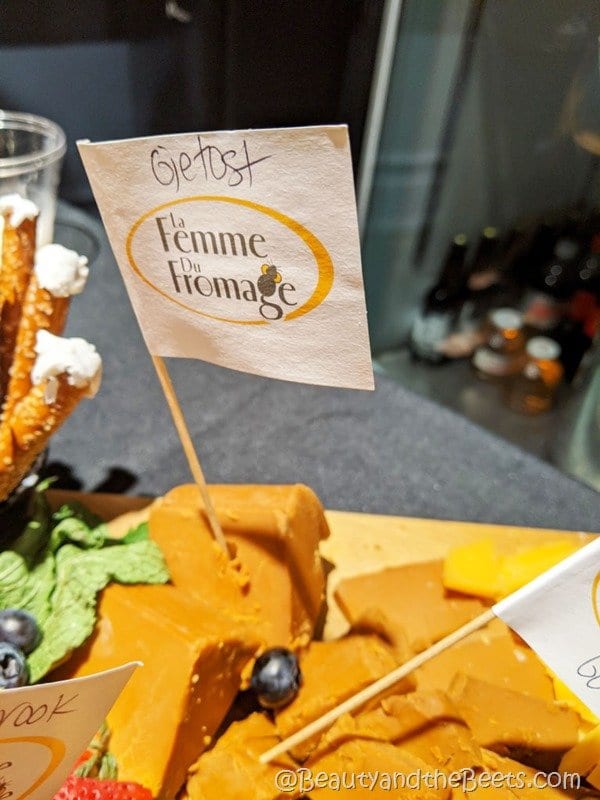 If you haven't tried the Gjetost cheese from La Femme du Fromage I suggest you stop what you are doing and go grab a taste of this peanut-butter-like cheesy goodness immediately.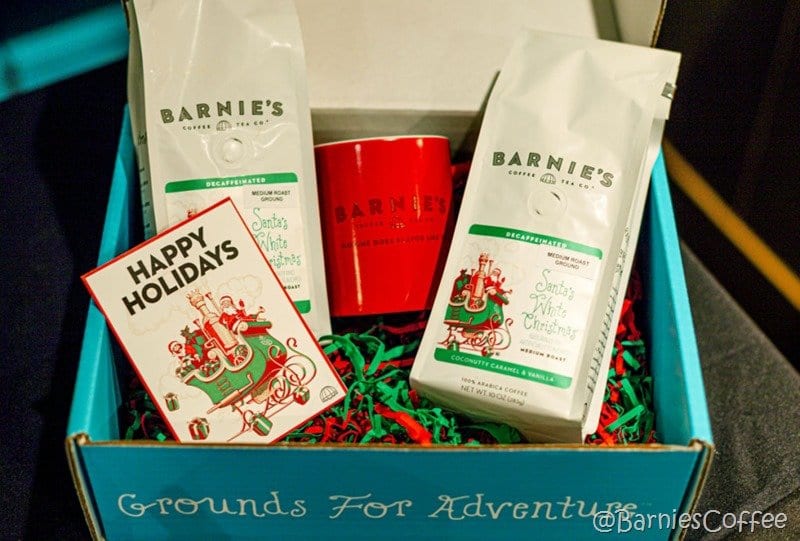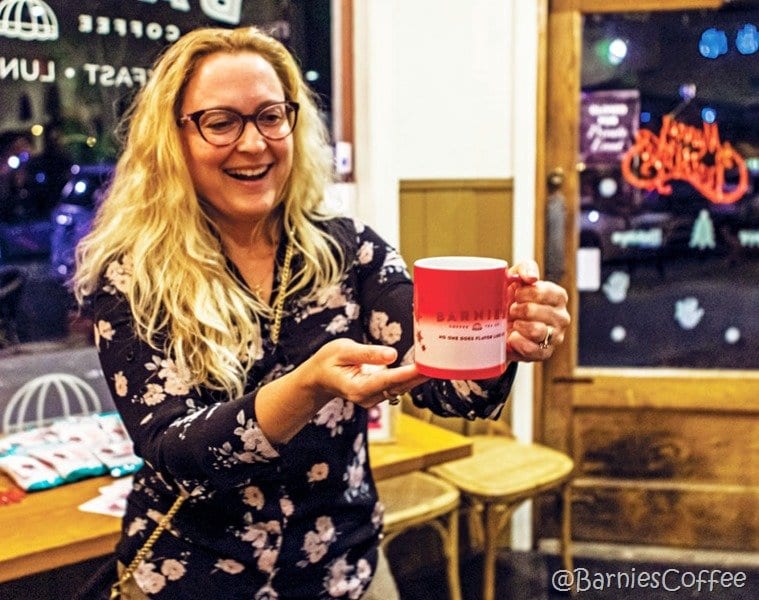 And I have a Christmas gift for you!! From now until December 31, 2019 you can take 25% off your entire purchase at BarniesCoffee.com with the code SANTAPARTY. Create a gift box for the boss, pick up a magical mug for your sister (it changes color with temperature as you can see in the picture above with Irina from Celebrity Chef 4 U), and don't forget coffee pods for your Mother-in-Law.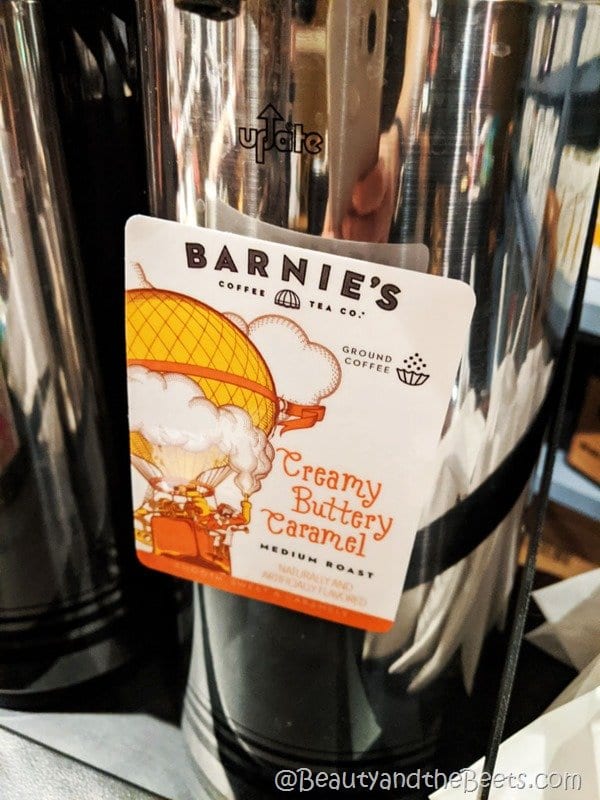 Publix sells Barnie's seasonal coffee flavors including Santa's White Christmas, Creamy Buttery Caramel, and Cafe Mocha Truffle.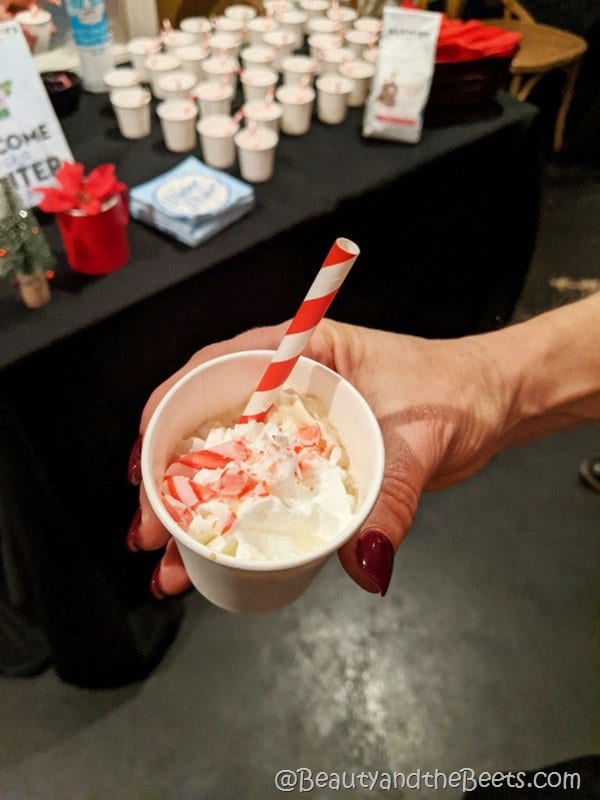 (and just a little Holiday fun for you – Santa's White Christmas Coffee pairs well with a splash of peppermint schnapps for all you grown ups out there)
I know I am going to be picking up some last minute Christmas gifts at some of these local spots around Orlando. How much shopping do you have left? Well if I don't see you before the Holidays I hope you have a great one and I look forward to all of us having a fabulous 2020!!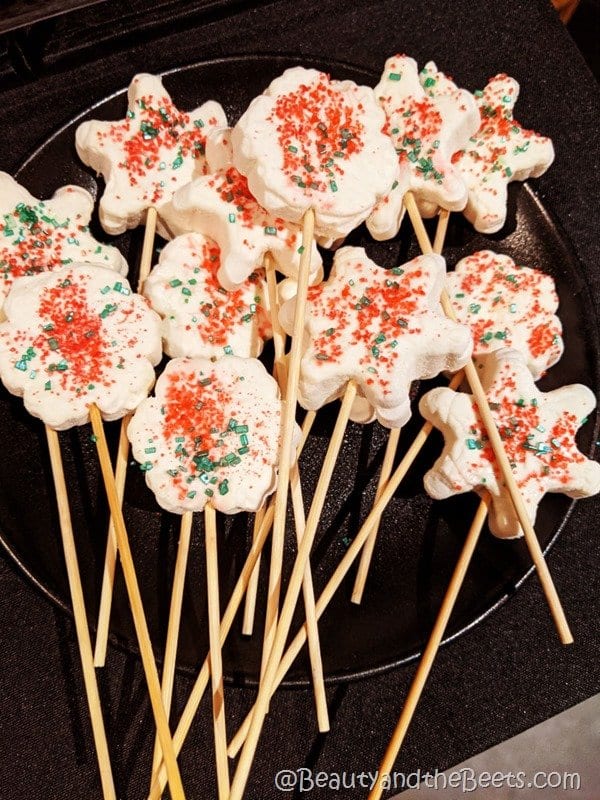 And to all, a good night……………..
*This post may contain affiliate links which are of no additional cost to you, the reader. I may earn a small commission that goes to supporting the upkeep of Beauty and the Beets when a sale is made. As always, thank you for your support.