I am not really sure what I was expecting when I went to the Clay Cooper Theater in Branson, Missouri. I had been to Branson once before my most recent trip and we only saw one show – and it was good, not really toe stomping foot tapping good, but entertaining. But toe stomping, foot tapping, and belly laugh aching is what I got watching Clay Cooper's Country Express Show at the Clay Cooper Theater.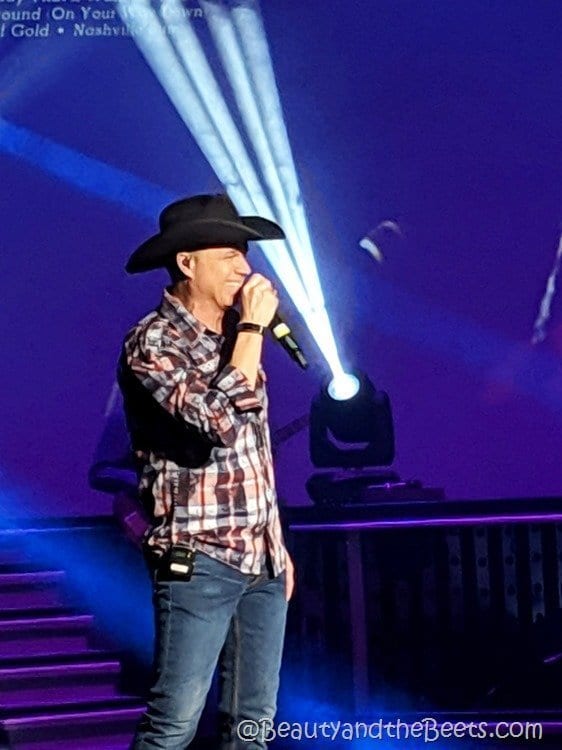 Who is Clay Cooper?
Clay Cooper has been a fixture on the Branson show circuit since the age of 16, when he visited the town with a local Texas children's band. If his singing and guitar playing career doesn't work out for him, he can surely find work as a comedian. He had me in stitches as he was spontaneously interacting with the audience. He has an ability to make you laugh at not only him, but yourself as well. And if you can't laugh at yourself, well maybe this isn't the show for you.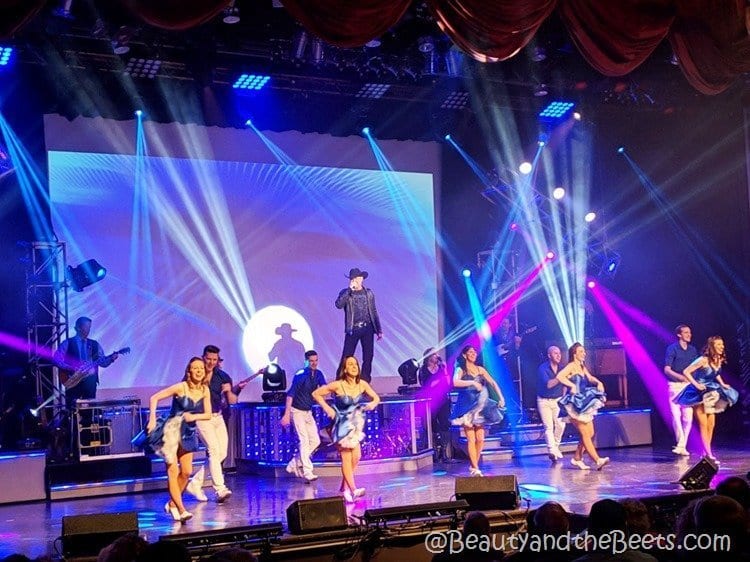 With a cast of dancers, singers, and a live band, Clay Cooper's Country Express is a show you can't miss in Branson. It's a bit of a family affair with Clay Cooper, his wife, and two of his children in the super entertaining show. During the intermission, you will find his wife selling Clay Cooper tee shirts and his sons serving popcorn at the concession stand.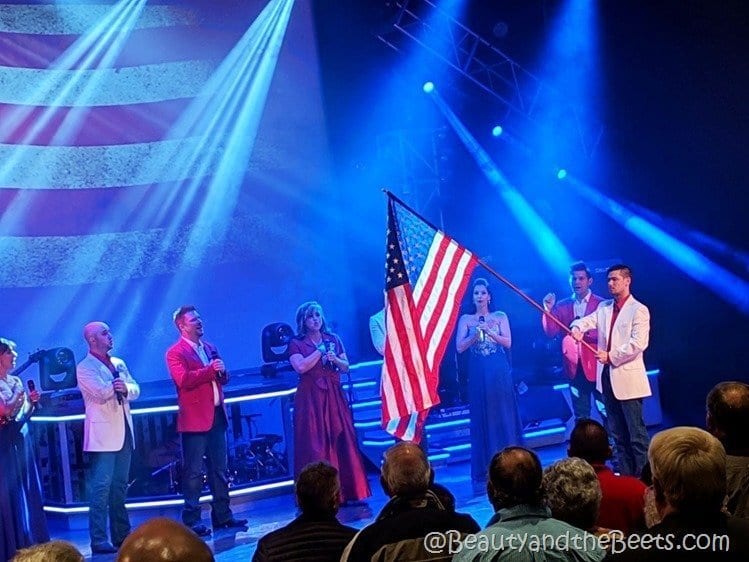 Don't let the name "Country Express" fool you…..
The music in the show isn't all country. As a matter of fact, one of my most favorite parts of the show was the music of a "boy band" trio called Third Power. They went from a soothing "Time After Time" acapella to impersonating the songs and dance moves of N'Sync.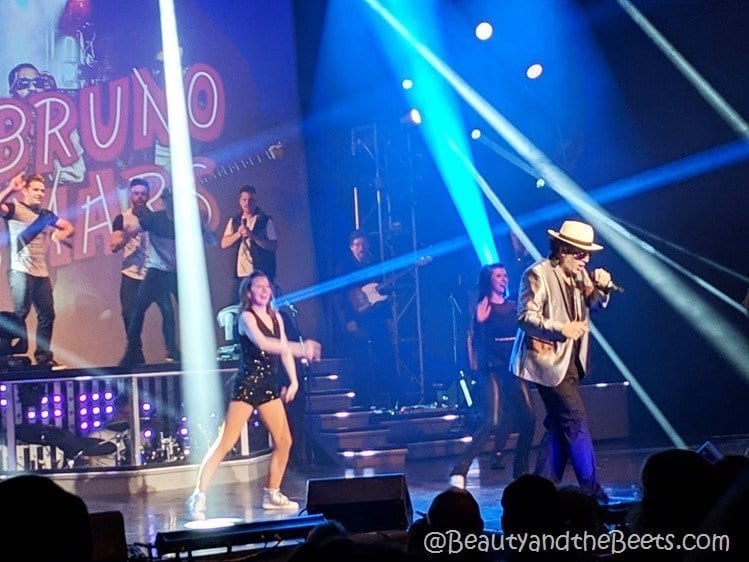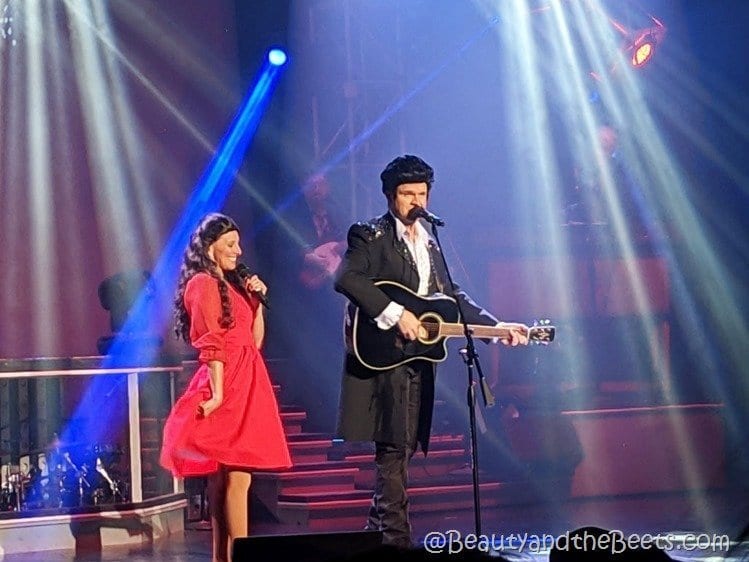 The show definitely caters to all ages. From Queen to Bruno Mars to June and Johnny Cash, there is something for everyone. Comedian Matt Gumm did an amazing impersonation of Joe Cocker. He sounded just like the famous crooner. (Fun fact: Matt Gumm is also the worship leader at Clay Cooper's church.)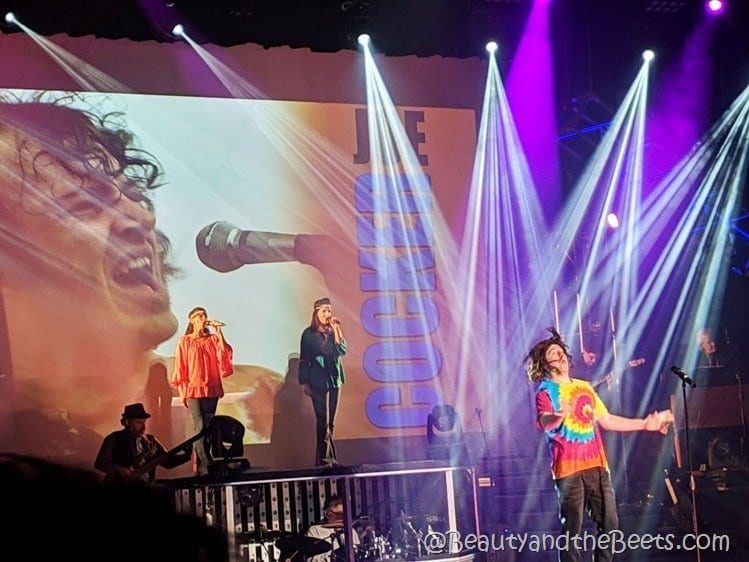 Clay's latest Amazon order
In the middle of the show, Clay received his latest order from Amazon. Let's just say the laughter is still going as I am thinking about this part of the show. Matt Gumm stole the show here with his amazing comedic talents. I don't want to tell you anymore as I don't want to ruin the show for you but you can see a little sneak peak in the video below.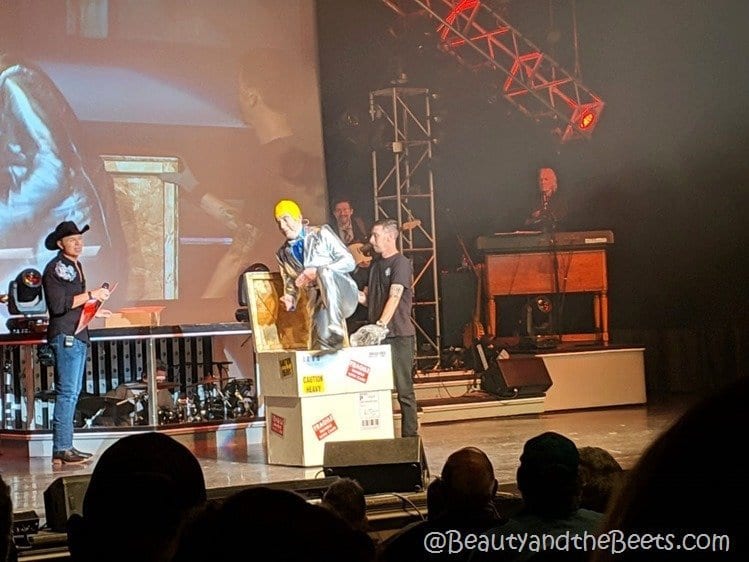 Stick around after the show
Don't leave the theater right after the show. Clay Cooper and several of his castmates will come out and meet people after the performance. It's a great way to meet Clay and see how funny he is up close and personal.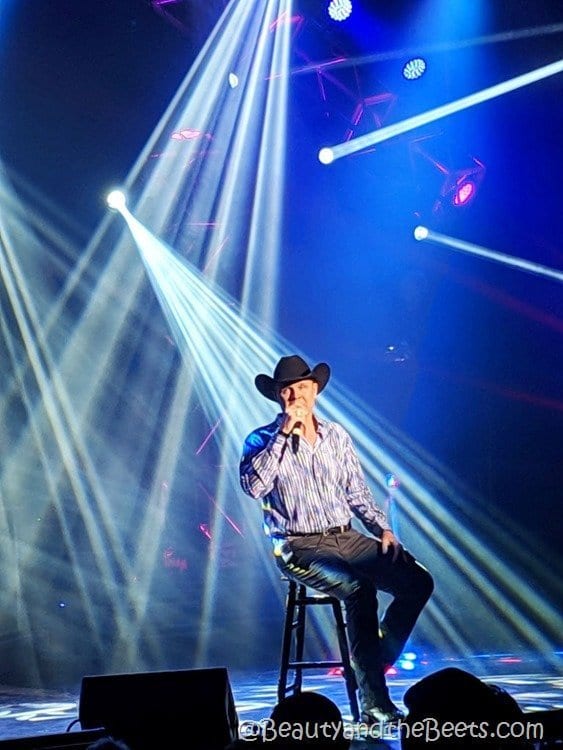 Check out the other shows at The Clay Cooper Theater
There isn't a bad seat in the house and the chairs are super comfortable. This is a good thing to know as there are 4 other shows at theater besides Clay Cooper's Country Express. The theater is also home to famous Haygood family. The Haygoods have been performing in Branson for 27 years and have sold over 6 million tickets!
For more information on The Clay Cooper Theater
For more information about Clay Cooper's Country Express, The Haygoods, or any of the other shows at The Clay Cooper Theater, click here –> The Clay Cooper Theater – Branson, Missouri.
Click on any of the images below for my recommendations on things to do and where to eat in Branson:
*Disclaimer: I was invited to attend Clay Cooper's Country Express as part a media event sponsored by #BloggingBranson and the Stone Castle Hotel and Conference Center in Branson, Missouri in exchange for coverage. No other compensation was provided and I arranged my own travel to Branson. All opinions are 100% my own.