The highest peak in the Great Smoky Mountains is Clingmans Dome, a mountain that stands at 6,643 feet (2.025 meters). Its location is seven miles west of Newfound Gap in the city of Bryson City, North Carolina.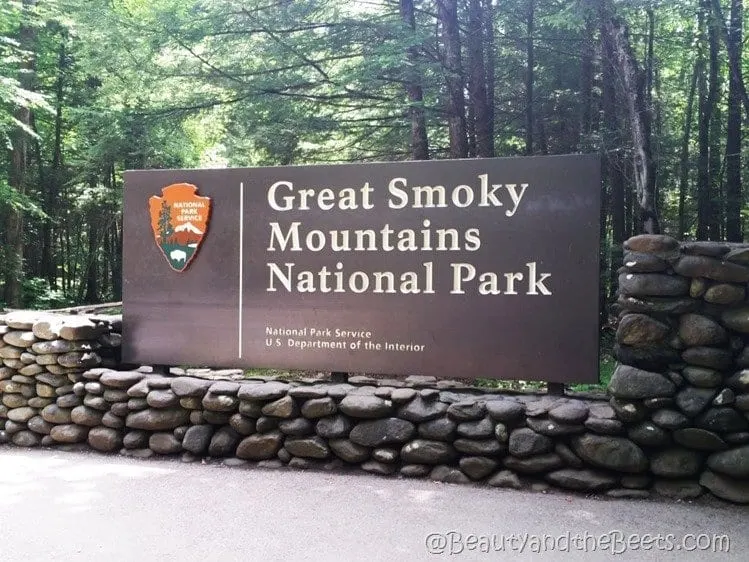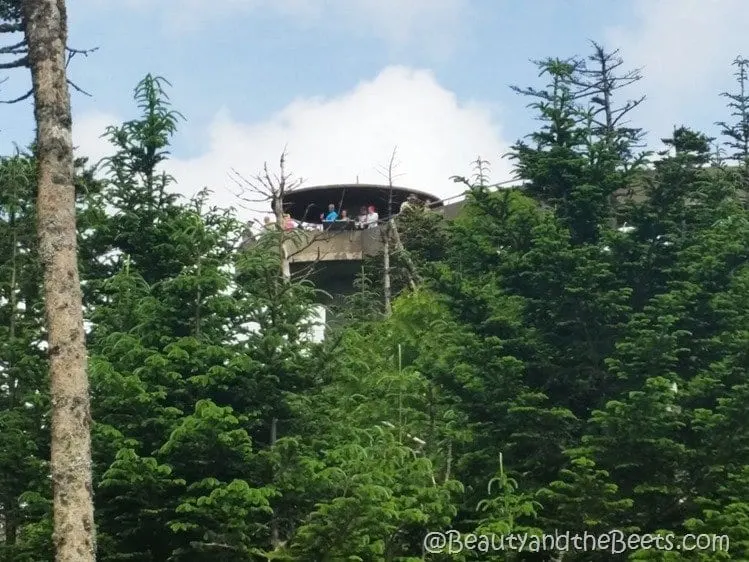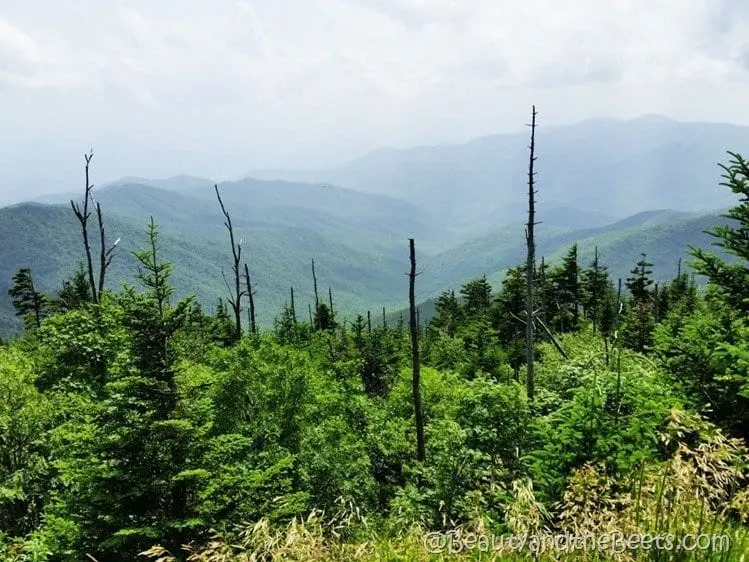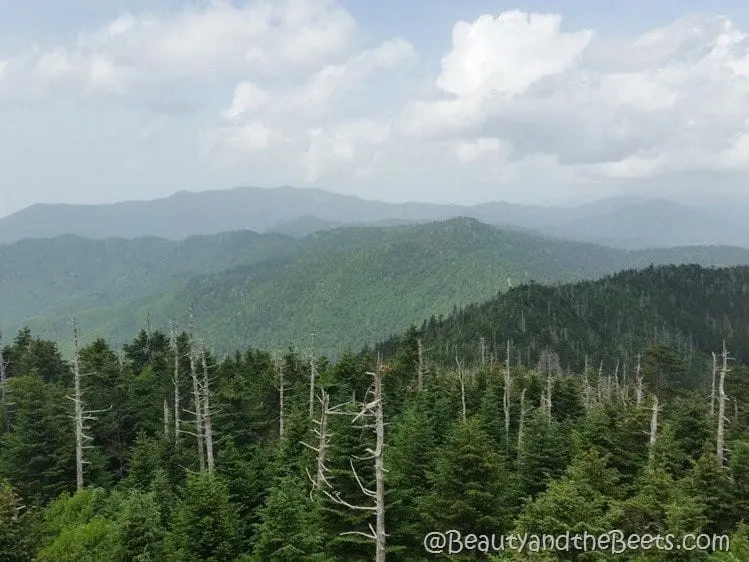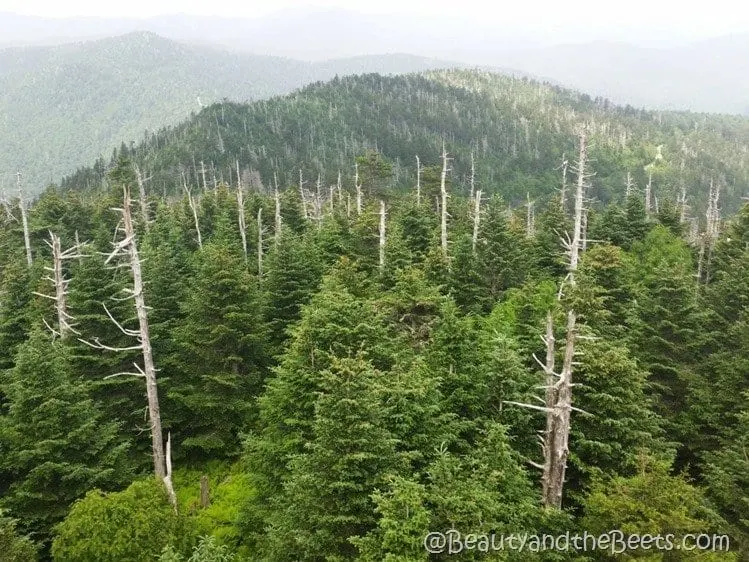 In 1959, a 54-foot tall observation tower was opened with a spiral walkway leading up to a 360-degree view of the Great Smoky Mountains National Park. On a clear day, you can see almost 100 miles into both Tennessee and North Carolina. Most days the visibility is about 20-30 miles due to the smokiness of the Smoky Mountains. The "smoke" in the mountains is actually fog from the area's vegetation. This is also often the reason the fog has a blue tint.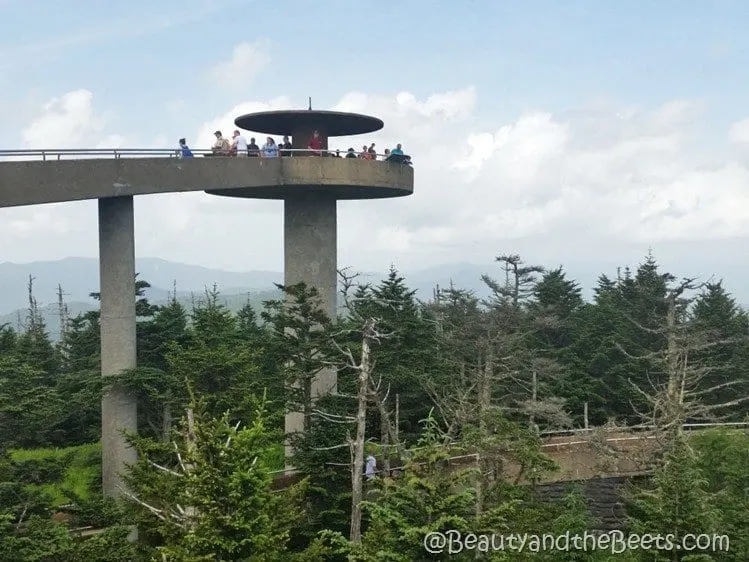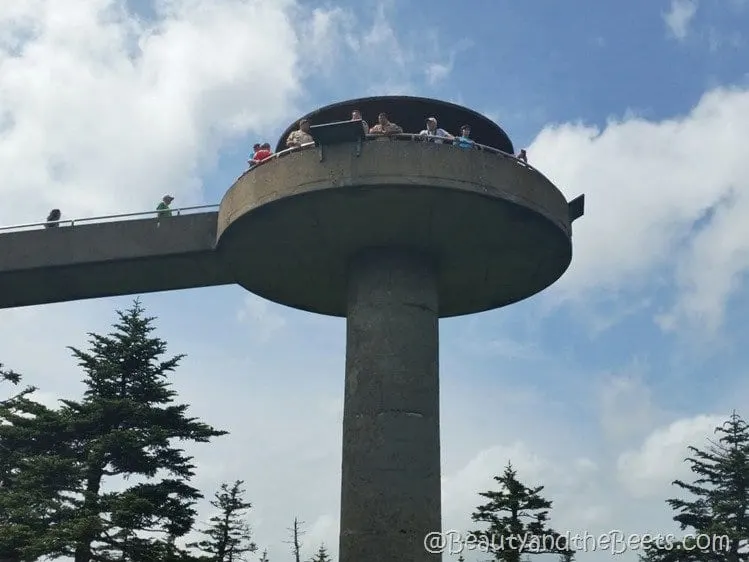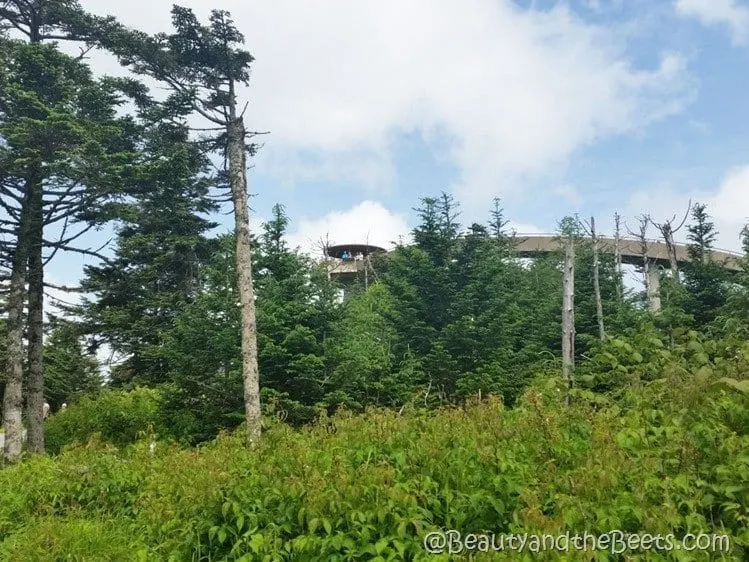 Clingmans Dome is also the highest point on the 2,144 mile long Appalachian Trail, the hiking and walking trail that runs from Georgia to Maine.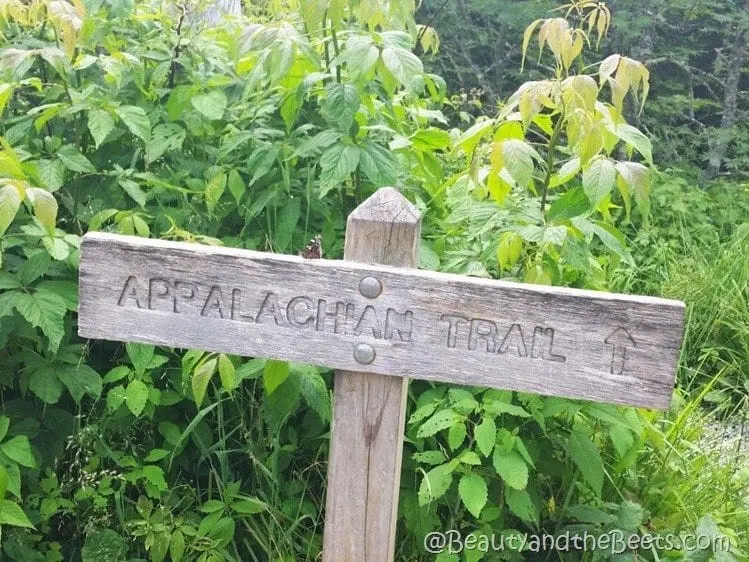 There are also plenty of opportunities to see wildlife up close and personal. I was amazed at how close the butterflies allowed me to get to them.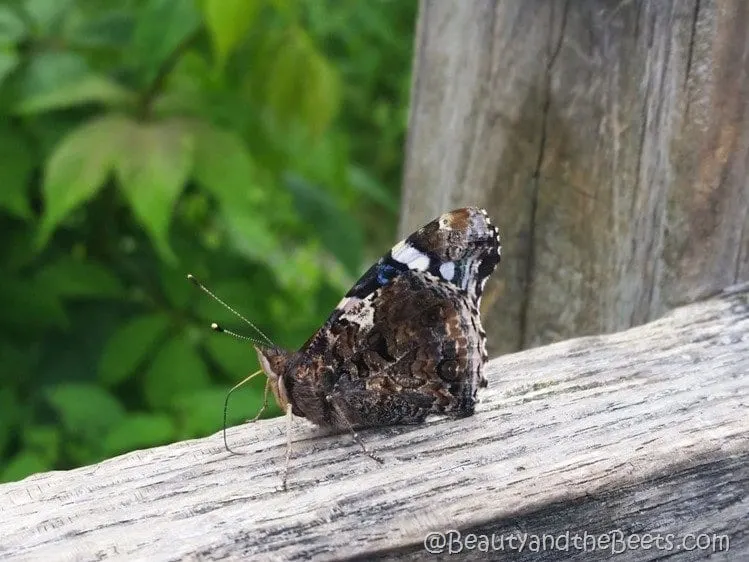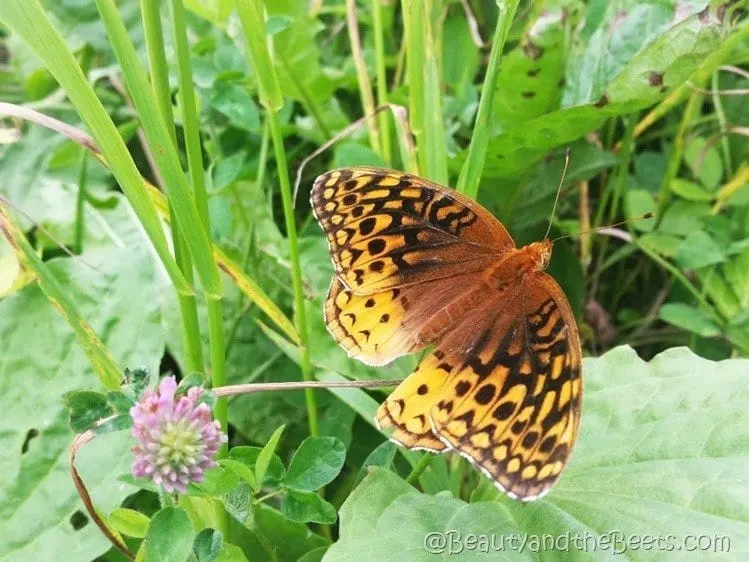 Clingmans Dome is worth a visit when traveling to the Great Smoky Mountains. Park at the Clingmans Dome Visitor Center and bring your walking shoes. It's a steep half-mile from the visitor's center to the top of the observatory. The observation tower is not wheelchair accessible. The National Park Service also recommends bringing along a jacket as the top of the observatory can be 10-20 degrees below the temperature in the parking lot. Please also plan accordingly as the road to Clingmans Dome is closed from December 1st to April 1st.
The observation tower is especially beautiful at both sunrise and sunset, also making these the most popular times to visit.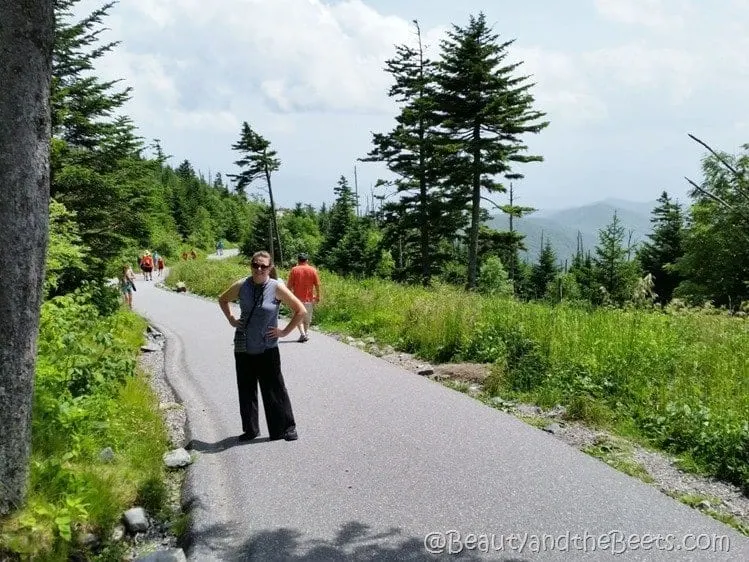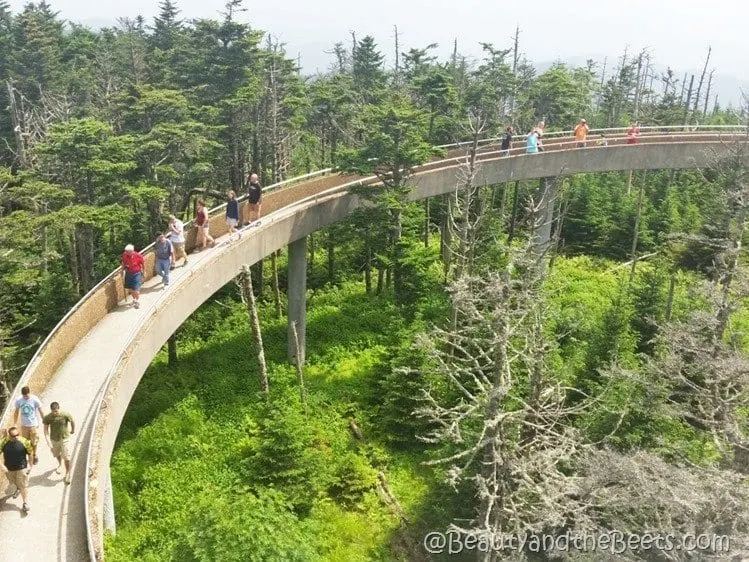 For more information visit Clingmans Dome Great Smoky Mountains.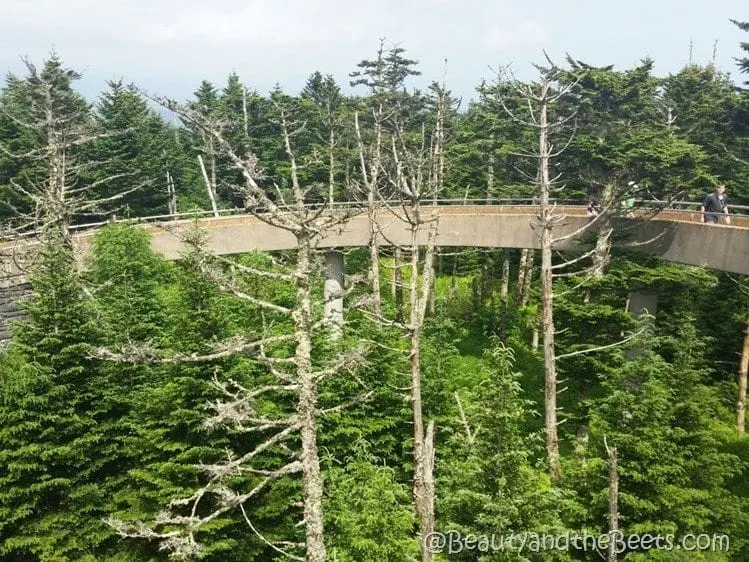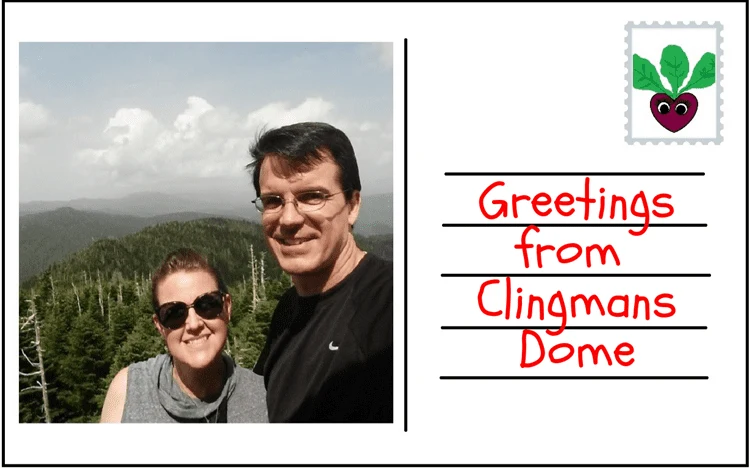 Here is another post you may enjoy about the Great Smoky Mountains – Dollywood (in pictures)