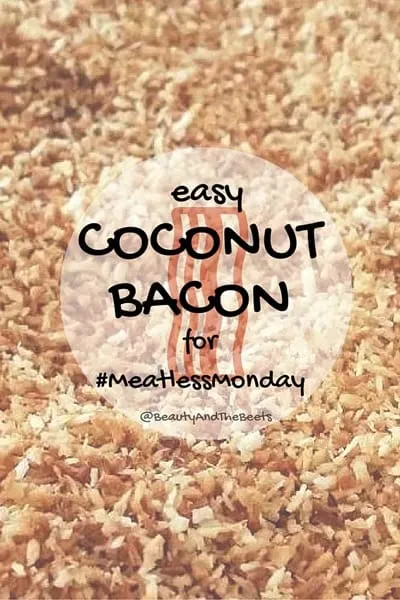 On a recent trip to San Antonio, Texas, Mr. Beet and I ate a restaurant called Vegeria (pronounced Ve-heh-ria) and it changed my foodie life. We had a veggie burger topped with coconut bacon – I had never heard of coconut bacon and it was delicious. Upon my return back to Florida I started to research coconut bacon and I learned it is quite common among the Veggie-Head world.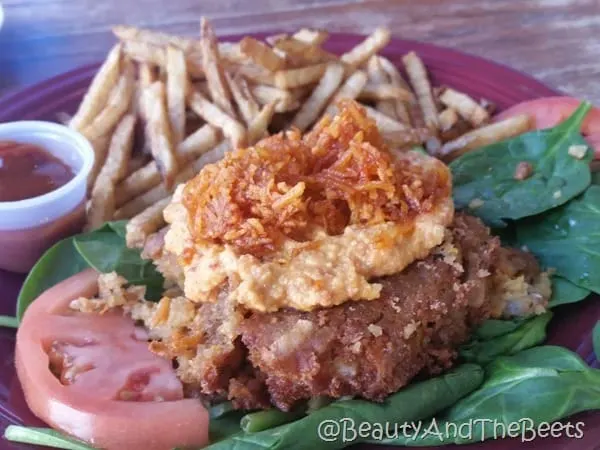 I found several recipes and was surprised at how simple and easy it is to make your own bacon using coconut flakes. Now, I will tell you, this does not taste like that pig fat bacon of diner menus across the country, but it is on the sweeter side – maple-y, smoky and crisp. There is still a very slight taste of coconut but it is not overpowering or even obvious. Even Mr. Beet, who is not a fan of coconut, liked this bacon.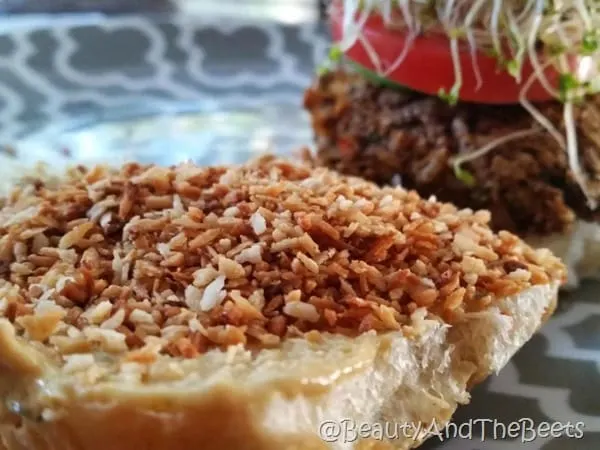 We made our own veggie burgers recently for a class I am taking and I decided to try my hand at making my own coconut bacon. The most difficult task of the entire recipe was trying to find the shredded unsweetened coconut. The sweetened stuff is easy- you can find it right in the baking aisle. At my local store, I was told they sold whole coconuts I could cut open and shredded the meat myself. Have you ever tried to crack open a coconut? It involves a lot of smashing, crushing and large machete knives. I do not own a machete. Nor do I have the patience.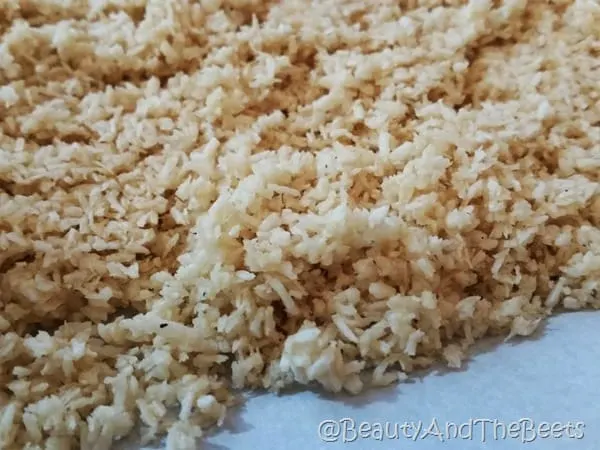 Lucky for me, in my last final sweep of the grocery aisles, I found a bag of unsweetened shredded coconut. Now, I was at Publix. I am sure the unsweetened version can be more easily found at Whole Foods or The Fresh Market.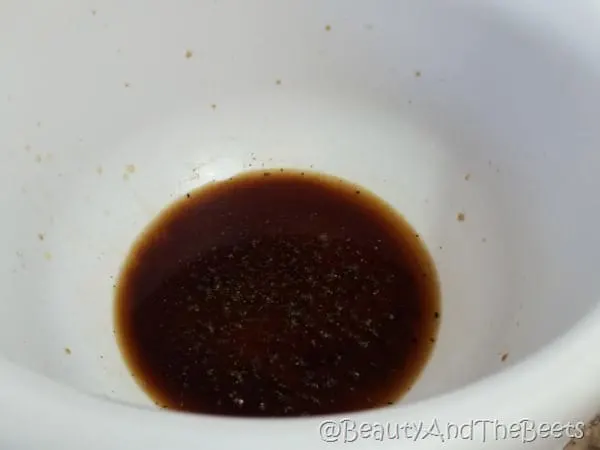 From there, the recipe was super easy. Mix the liquid smoke, amino acids, water, maple syrup and black pepper in a bowl and then add in the shredded coconut.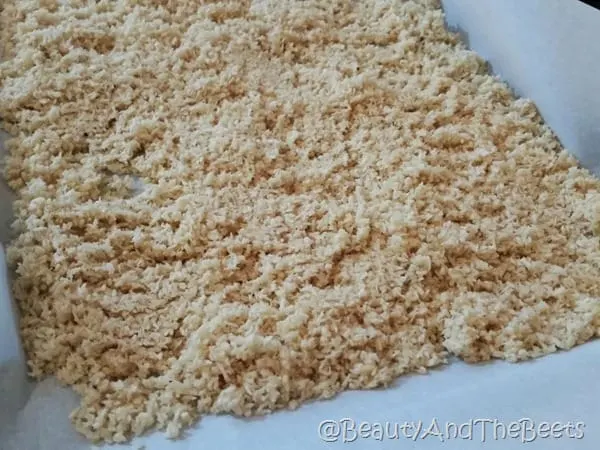 Spread the mixture evenly on a shallow baking tray and bake.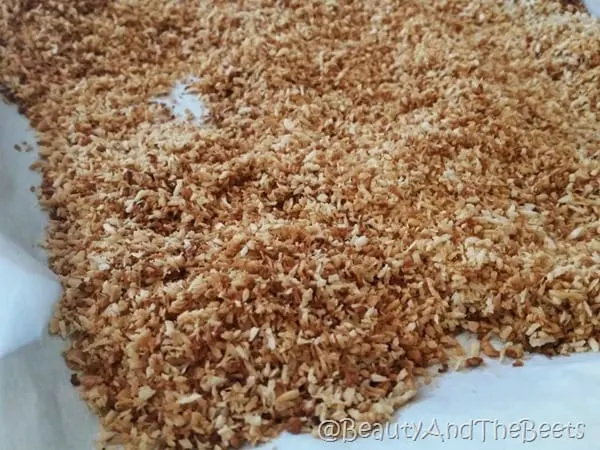 Be sure to stir it often as coconut will burn very easily.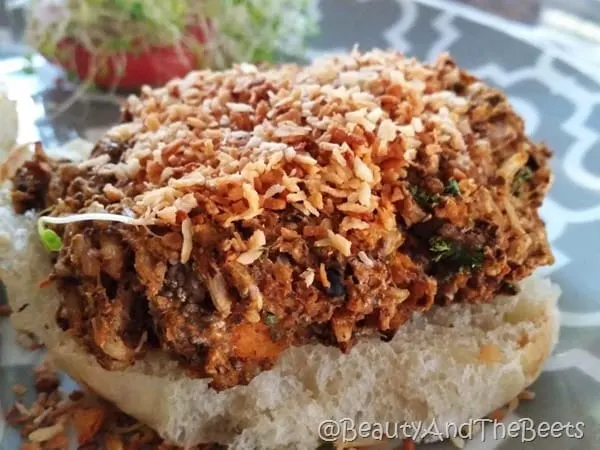 Store in an airtight container at room temperature for up to a week. And I used it for more than just a topping for veggie burgers. I used it in my scrambled eggs, on my salad and in my mac and cheese – anything you want to add a little smoky crunch to.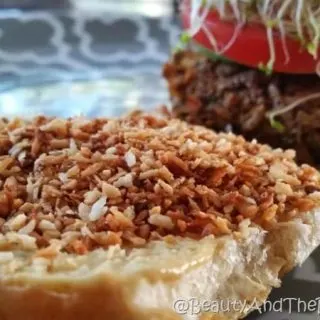 Coconut Bacon
Ingredients
1 tbsp filtered water
1 tsp ground black pepper
Instructions
Preheat the oven to 325° Line a shallow baking sheet with parchment paper.
In a large mixing bowl, combine the liquid smoke, maple syrup, liquid aminos, water and black pepper and mix well.
Add the coconut flakes and gently fold into the liquid, until the coconut flakes are wet.
Add the flakes onto the baking sheet and use a spatula to smooth the mixture evenly all the way to the edges of the tray.
Bake for 20 minutes, stirring every 3-5 minutes to avoid burning. The edges will burn quickly if left unattended.
Remove from the oven and let cool. The bacon will last 5-7 days in an airtight container unrefrigerated.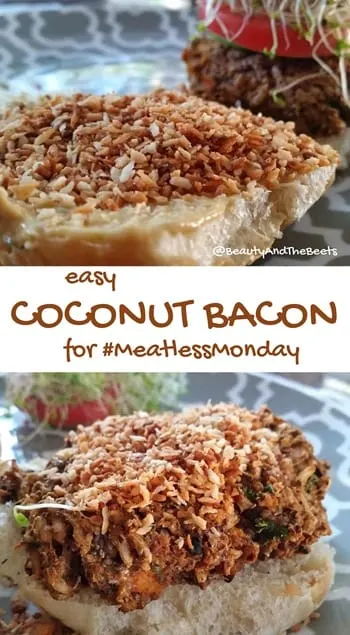 What is your favorite type of veggie bacon?
What are you eating on this Meatless Monday?