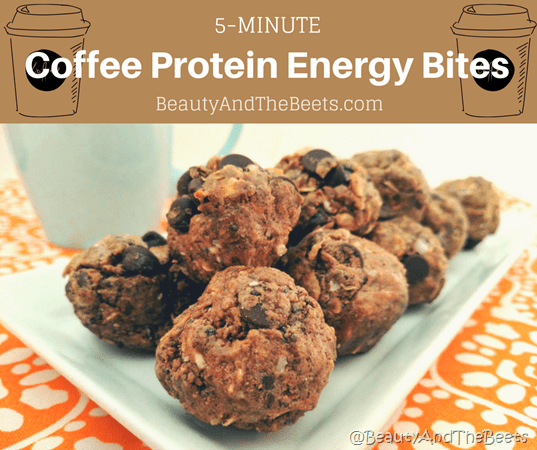 I remember being in junior high and making raw "cookie" dough for an after school snack. I would take eggs, flour, sugar and a little vanilla extract and mix it all together, then eat it with a big spoon. Raw. Sometimes if we had chocolate chips in the house I would add those. My brothers and I would eat this everyday, until the parental units caught on to why they never had eggs when they needed them. And one time, I tried to bake my dough mixture and it made for one nasty tasting cookie. But boy did we love the dough raw.
Fast forward to my college years when raw cookie dough really became a thing. Did anyone else buy that rolled cookie dough and just dig in? Dinner would be a roll of cookie dough and a glass of milk. Shhhh, don't tell Mom. When they started making raw cookie dough ice cream I was hooked.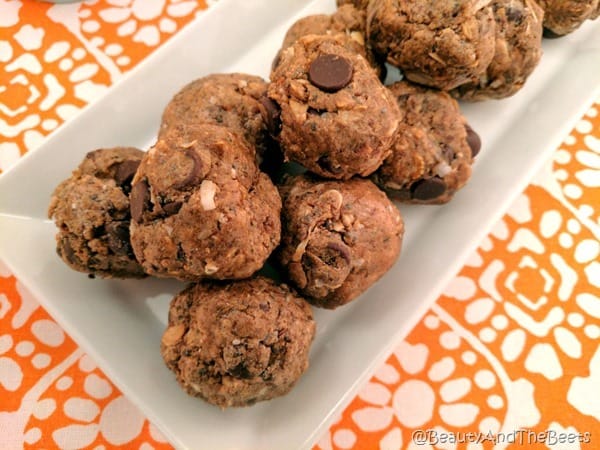 Now, raw "cookie" dough has become grown up and healthy. Ever since I discovered how simple energy bites are to make, I have been on a bit of a kick. I have made Almond Butter Energy Bites, Matcha Tea and White Chocolate Energy Bites, Maple Blueberry Oatmeal Energy Bites and Pumpkin Spice Latte Energy Bites. These bites have developed a cult like following on the internet. Bloggers have been making versions of these for years and though I am late to jump on the bandwagon, I am certainly making up for lost time. I love to make a batch of energy bites and leave them in the fridge and Mr. Beet will grab one or two on his way out the door, or I will grab one in the afternoon when I am hitting that 3pm energy slump. Even the kids can get in on this fun. Think cookie dough, but without the raw eggs and insane amount of sugar.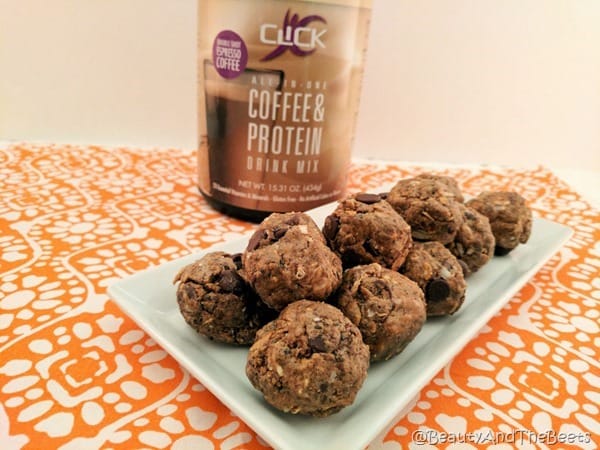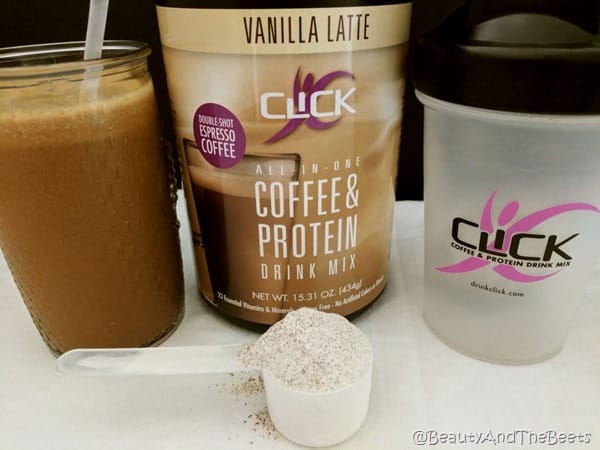 This time I am incorporating coffee into my energy bites. I have partnered with Click
Coffee & Protein Drink Mix – they make a line of protein powders that
combine a real double shot of espresso coffee and protein all in one! Their
mixes come in 3 flavors – mocha, caramel, and vanilla latte.
Often times, when I am in a hurry for something quick in the morning, to get
the energy and nutrition I need, I will add CLICK Coffee Protein drink mix
to a glass of water and I am on my way.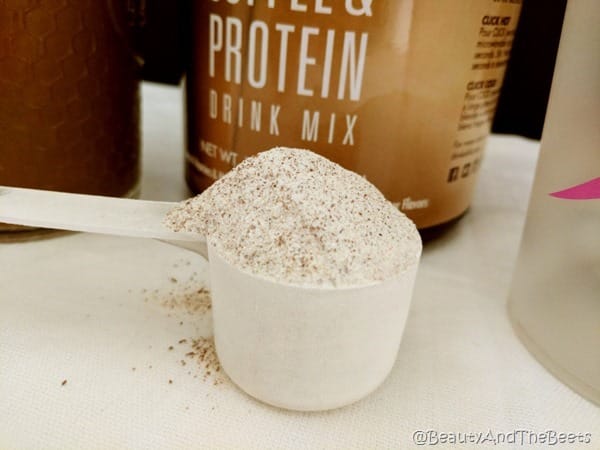 I decided to up my coffee & protein powder game by adding some of this mix to my energy bites. For this recipe I used the Vanilla Latte flavor, though any of their delicious flavors would work.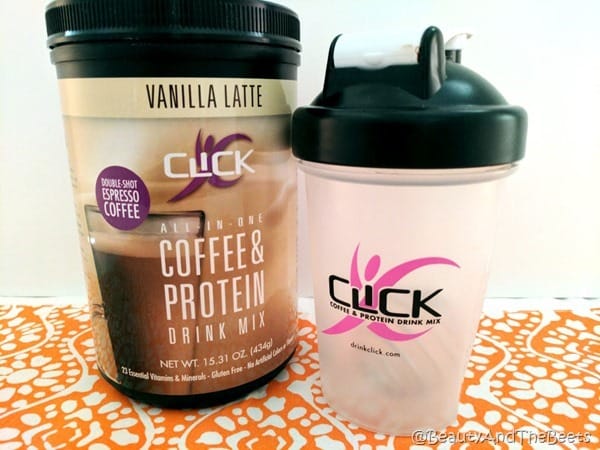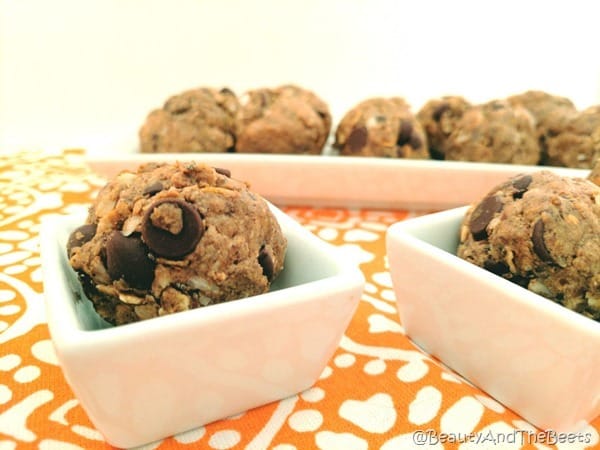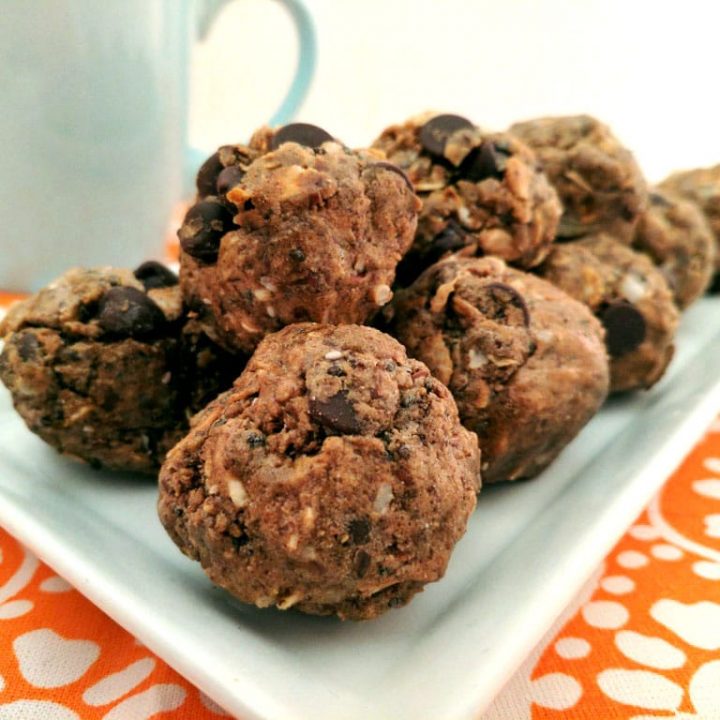 Coffee Protein Energy Bites
Easy to make, easy to eat on the go.
Ingredients
1/3 cup ground flaxseed
1/3 cup unsweetend coconut flakes
1/3 cup rolled oats
1 tablesppon chia seeds
Instructions
Add all the ingredients to a large bowl and mix well. Use your hand if desired to mix the dough really well.
Scoop about 2 tablespoons of dough out and roll into a ball. Continue until all the dough is used, makes about 12 balls.
Store in the refrigerator for up to a week.
Pin this recipe to save for later:

*I have been compensated for my recipe by Click Coffee and Protein drink mix. All opinions are my own. This post also contains affiliate links and your support is greatly appreciated. *