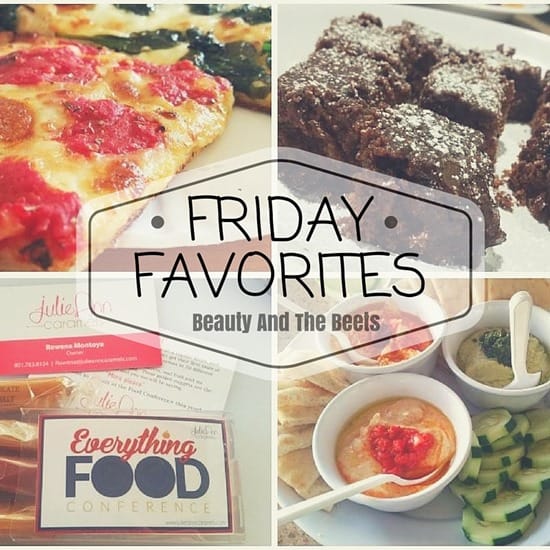 Happy Friday!! Guess where I am headed?? I am heading to NOLA – I have never been there so I am looking forward to beignets and that 13.1 mile run- thing- the Rock'n'Roll New Orleans Half Marathon. Anyone else out there running in New Orleans this weekend?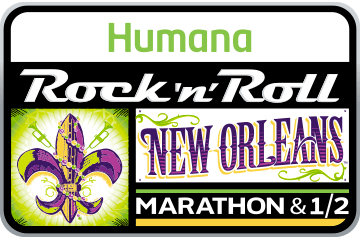 So far, I know for certain that I will be hitting Café du Monde and a restaurant called Green Goddess. Other than that, our palates are wide open! Any suggestions on where to eat?
This week I registered for two blogging conferences coming up:
Everything Food Conference
Another trip I am looking forward to is to Utah for the Everything Food Conference in Salt Lake City.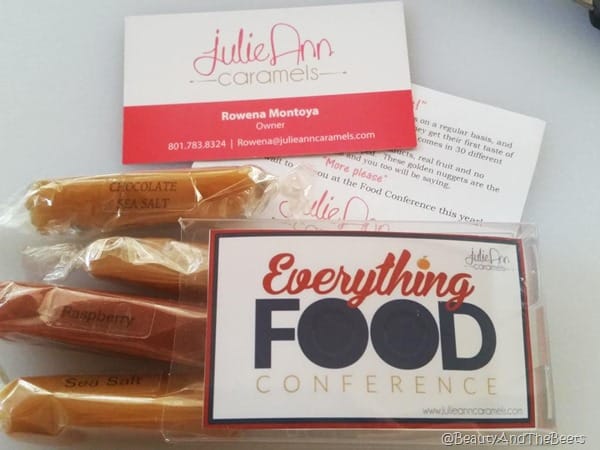 For attendees that have already registered we received a special little surprise in the mail- treats from JulieAnn Caramels. So there are two thigs I already know for sure about this conference, besides all the great food I will be eating, my roommate is an English teacher in Japan, and I will be competing in Cupcake Wars with Chloe of The Chocoholic Baker. If you look at her website you know that we have a great chance of winning this thing. I told her I am really good at using mixing bowls and cleaning the dishes so hopefully she will have the actual baking under control!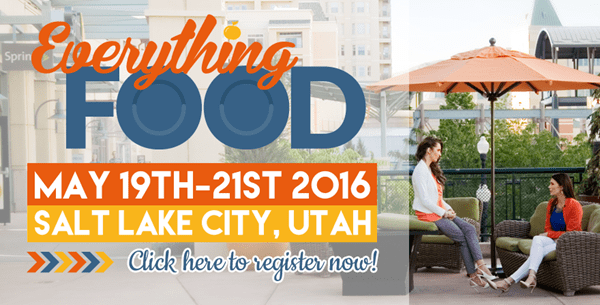 There is still time to register if you want to come join in on the fun.
BloggyCon
Well, since I am talking about blogging conferences- this will be my third year attending BloggyCon at Cedar Point in Sandusky, Ohio. I love this conference- it's small and intimate and Cedar Point park tickets are included for you and your family with conference registration (only $95!!). It is also the first weekend of Hallo-weekends, their Halloween Celebration. I can smell the apple cider already!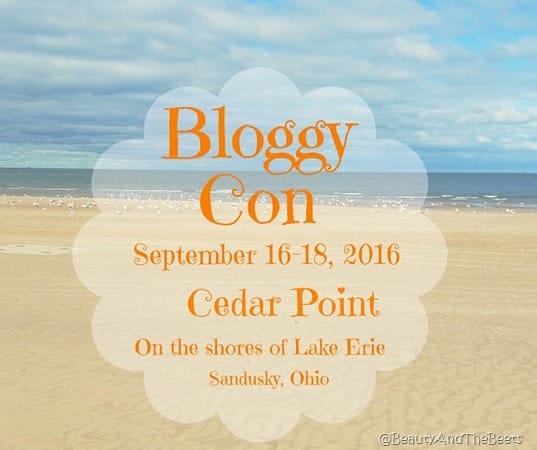 Then there's other things I am loving this week besides conferences:
Gramma's Pie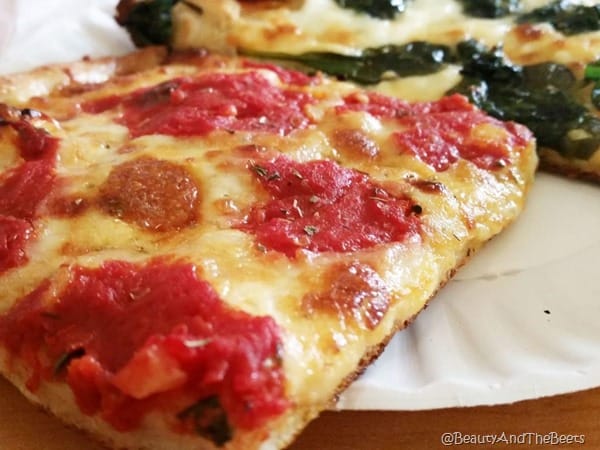 My most favorite pizza is from Say Cheese in Bunnell, near Daytona Beach, FL. We stop there anytime we head north towards Jacksonville or Savannah. We have found it very difficult to find decent pizza anywhere in Florida. There are only a handful of places I can think of that we frequent when we are craving pizza and Say Cheese is one of them.
Zoe's Kitchen
Anytime we have traveled north up the other side of Florida we have always stopped at either Blaze Pizza or Zoes Kitchen in Gainesville. And now, we Orlandoans have our own Zoes . I met up with a group of local Orlando bloggers and we enjoyed dinner from the new Zoes Kitchen in Winter Springs.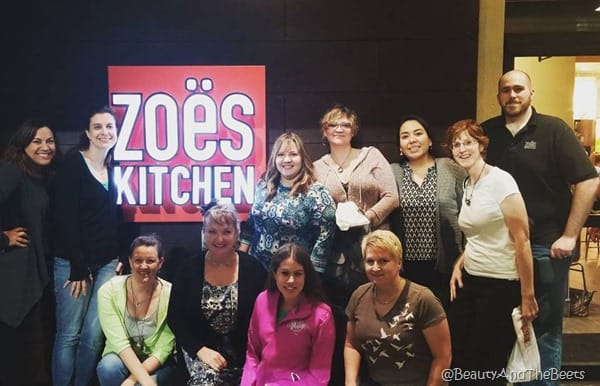 Out of the 10 bloggers that were there, I was the only one who had been to a Zoes before. Everyone else loved the food though so we are hoping the rest of Orlando loves it too. We ate hummus, spinach rolls, pasta salad, salmon skewers and beef skewers among a handful of other menu items. I love going to blogging meetups- all we do is eat and laugh!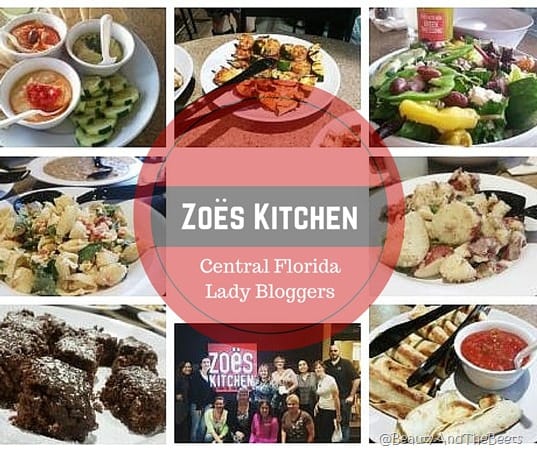 My laughs were short lived however when I read these articles- did you know that High Fructose Corn Syrup is being labeled as fructose now? And many food companies are taking advantage of that by claiming a product has no high fructose corn syrup but lists fructose as an ingredient? How shady is that?
Read this—> High Fructose Corn Syrup is being re-named and is now being marketed as a natural sweetener
and here is an older article about aspartame being listed as amino sweet in some products—> Aspartame's name changed to Amino Sweet
Here is a recap of my posts this week on Beauty and the Beets: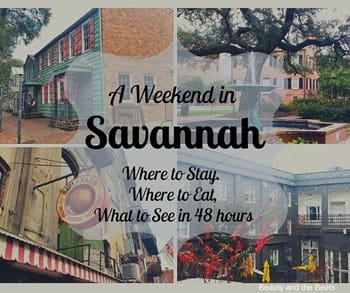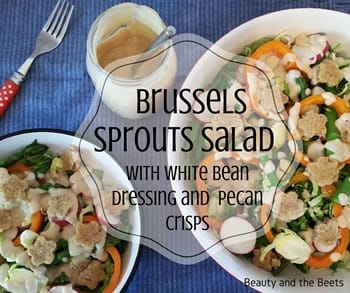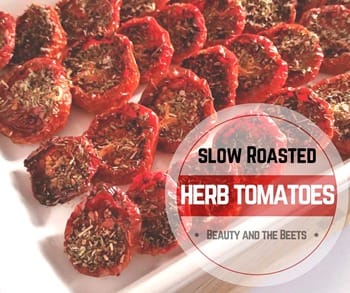 And once again, you can join the Friday Favorites party – I am linking up with Heather from Life in Leggings, Andrea fromMomfessionals, Narci from Grace and Love Blog, Erika from A Little Bit of Everything, Angela from Happy Fit Mama and Katie from Running 4 Cupcakes. Happy Friday and see you guys next week!
What are your plans for the weekend?
Any restaurants I must try in New Orleans?