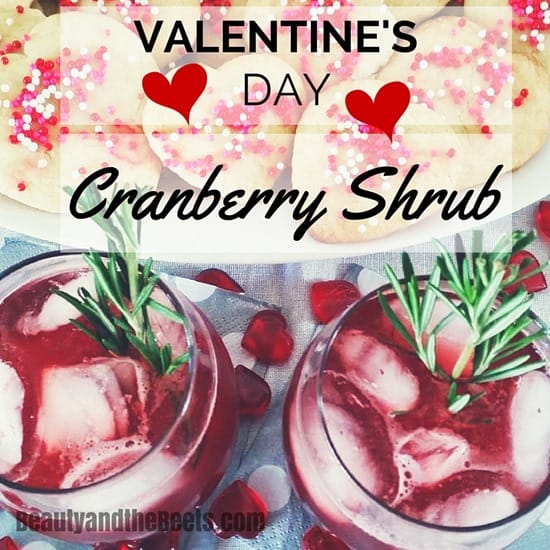 Happy Meatless Monday! I am so happy that y'all are here- a week before Valentine's Day. This week I made a fruit shrub to honor the Holiday. My pick for a red fruit was cranberry instead of the usual Valentine's favorite- the strawberry.  However, the recipe I am going to share can be interchangeable with any fruit from pears to blueberries, strawberries or apples. I just chose cranberries. I love their tartness and deep strong flavor.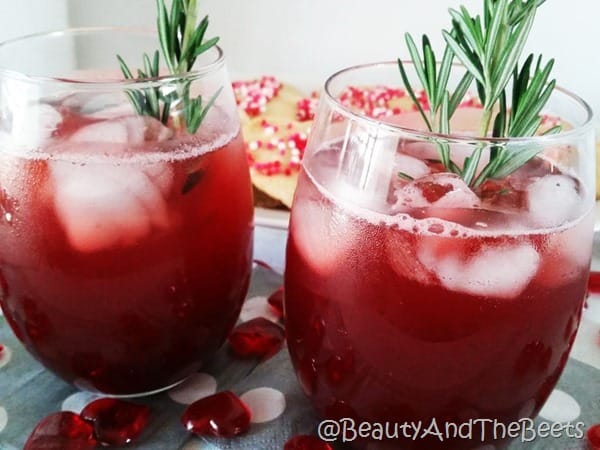 So first of all, a fruit shrub syrup is traditionally made from fresh fruit, sugar and vinegar. Back in the days before refrigeration, shrub syrup was made as a way to save fruit before they spoiled. To this day, it is a very traditional recipe that is not found in restaurants often. It's an oldie, but a very goodie.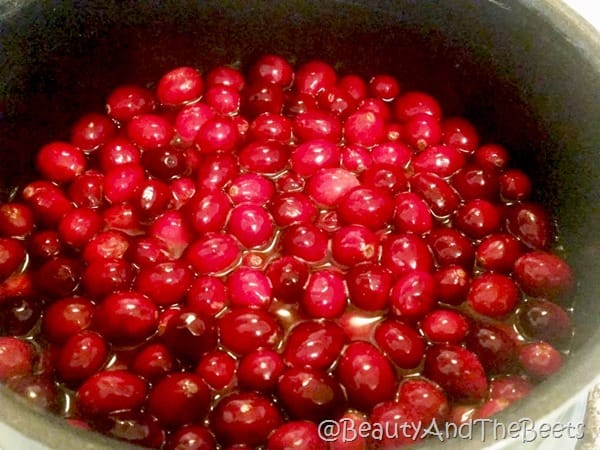 It starts by simply adding fruit, sugar and an acid (usually vinegar) to a pot and lightly boiling then simmering the mixture until the fruit begins to break down (in the case of berries like blueberries and cranberries, until they begin to "pop".)  I also added a little more flavor to my mix by adding a few whole cloves.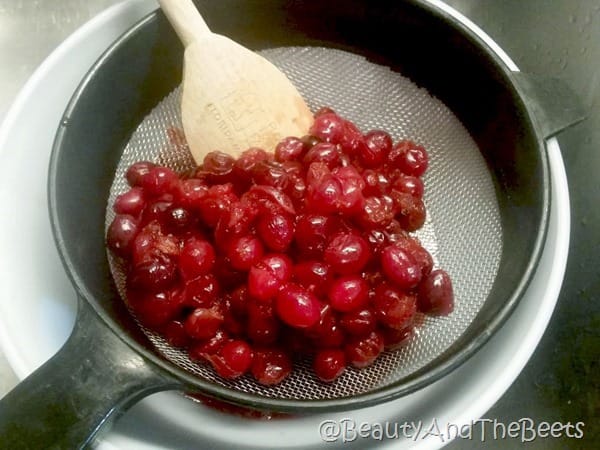 Next, the fruit mixture is drained and pressed through a sieve or a strainer, then the mixture is refrigerated until it is cooled. (Back in the day when there was no refrigeration it was simply saved at room temperature at this point, but nowadays we cool it.)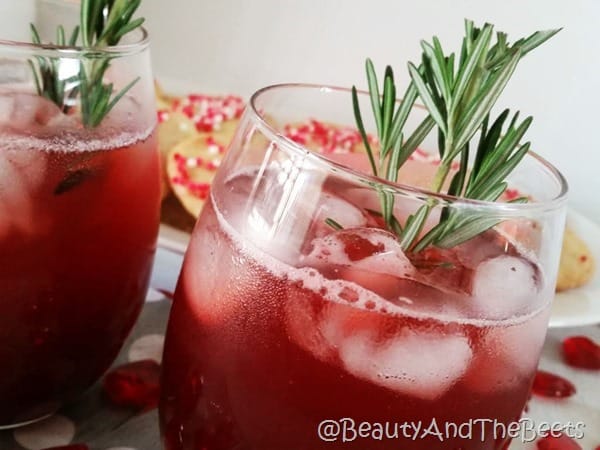 In my version, the syrup is then divided among ice-filled glasses and then topped with club soda. However, if you prefer a little more oomph to your beverages, the shrub syrup is a great base for making a cocktail with vermouth or rum.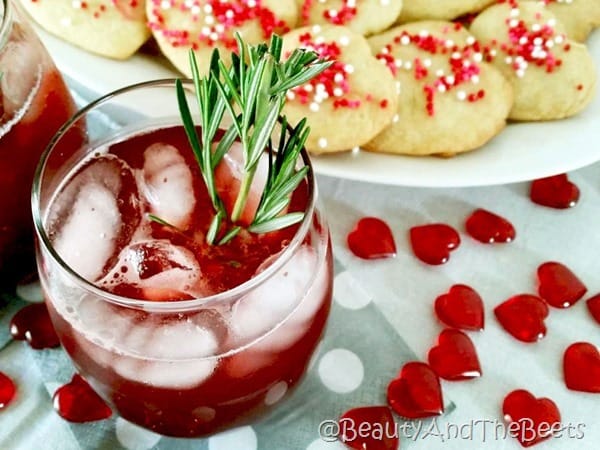 I intend on continuing to experiment with shrub syrups. In the spring I want to make a pear shrub with hibiscus flowers, or a lemonade base with lavender. Or maybe strawberries with rose petals? See, once you master the art of making shrub syrup (which is so simple), the possibilities are endless. How do you shrub?