Tarragon is strong and mighty and can easily overpower any dish it's in, so don't use too much. It's not like garlic. Garlic I measure with my heart, tarragon I measure with my measuring spoon. However, when used properly, tarragon will be your bestie. And my new salad bestie is this Creamy Tarragon Dressing.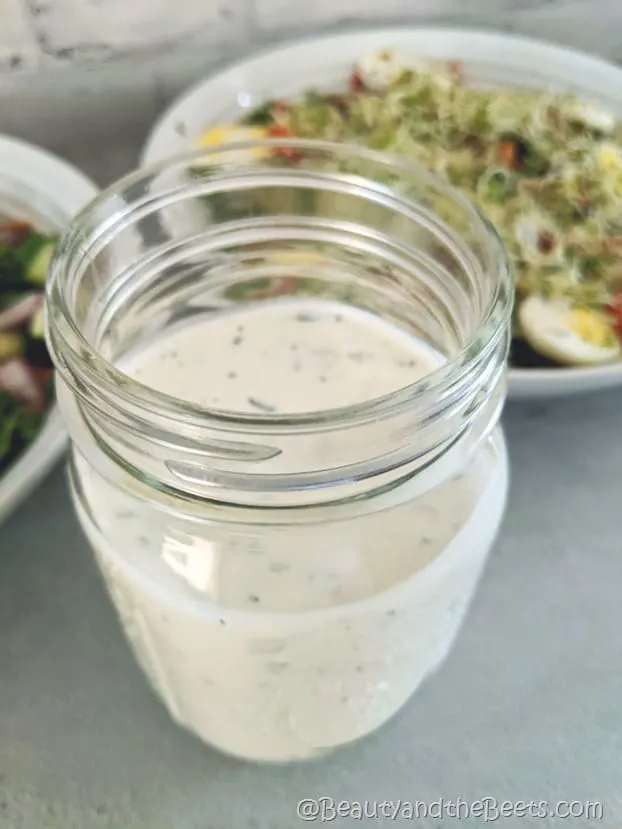 When the pandemic hit in 2020, I ceased going to the gym or running on the West Orange Trail. As I become more sedentary, I began to focus a little more on the foods I was putting into my body. I ate a lot of salads, but that made me think about the salad dressings I was using. Thirty minute lunch breaks were suddenly a couple of hours long, which gave me time to start reading more food labels.
While the knowledge of sugar amounts and unpronounceable ingredients in our foods isn't exactly breaking news, it was still shocking to me. And though I will never give up my beloved boxed macaroni and cheese, there are things I am willing to change. And before y'all starting sending me homemade mac and cheese recipes I'm just letting you know I am not ever going to quit on powdered cheese and mac.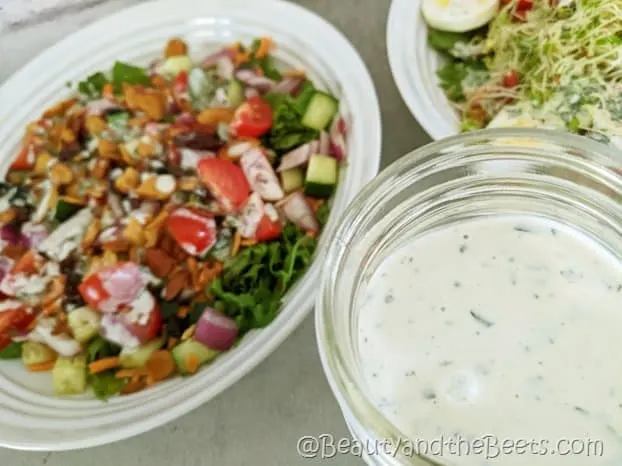 So while most of y'all have been mastering the art of sourdough bread during this pandemic, I've been mastering the art of homemade salad dressing. I have a Vegan Blue cheese Dressing that is on point, and sometimes I will make a simple red wine vinaigrette, but this time I wanted to use some leftover tarragon I had in the fridge. I love tarragon. I grew up on these Tarragon Marinated Brussels Sprouts. I have a tarragon infused lemonade recipe coming soon.
This Creamy Tarragon Dressing became an instant hit in my house and it's now going to be one of my go-to's. But I love creamy dressing. The creamier the better. And, this dressing makes a really delicious dip for carrot and celery sticks. #justsaying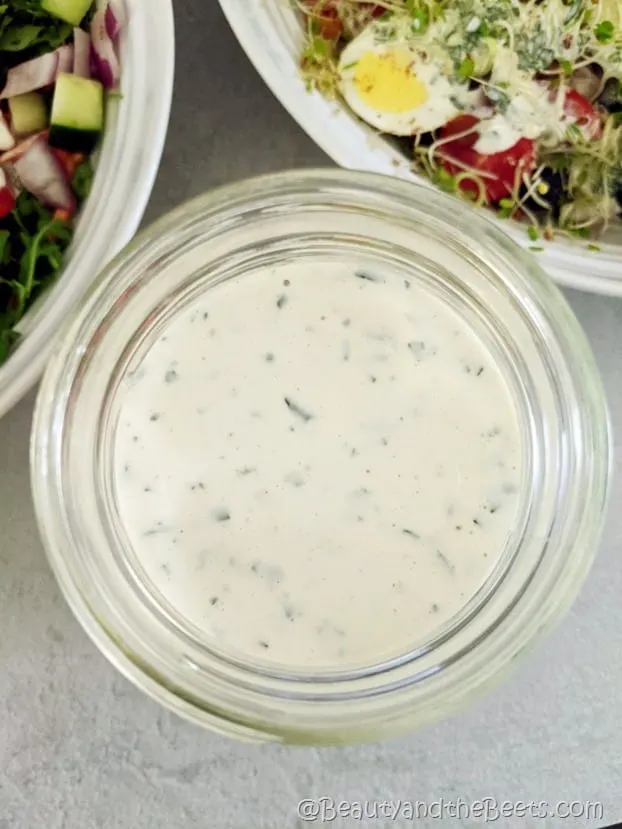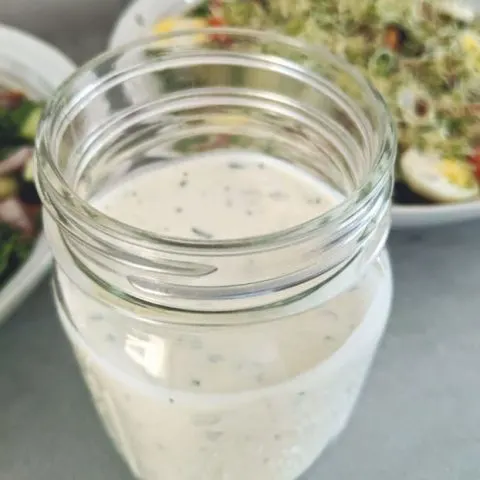 Creamy Tarragon Dressing
Creamy Tarragon Dressing will be your favorite go to salad dressing. It will also be your favorite sauce and dip for vegetables.
Ingredients
3/4 cup plain Greek yogurt
1/4 cup water
3 tablespoons apple cider vinegar
2 tablespoons chopped fresh tarragon
1 tablespoon Dijon mustard
2 teaspoons honey
salt and pepper, to taste
Instructions
Add all ingredients to a bowl and whisk together.
Store in an airtight container and keep in the refrigerator until ready to serve.

**This post contains affiliate links. I only link to products that I use myself and believe in. Your support is greatly appreciated.**