A deconstructed Arnold Palmer Tea is easy to make and is perfect for the hot and sticky summer weather. No watered down drinks here.
I don't know what screams summer more – iced tea? Lemonade? Lemonade iced cubes in iced tea? Or iced tea ice cubes in lemonade? Frozen lemonade and green tea? Options, options, options.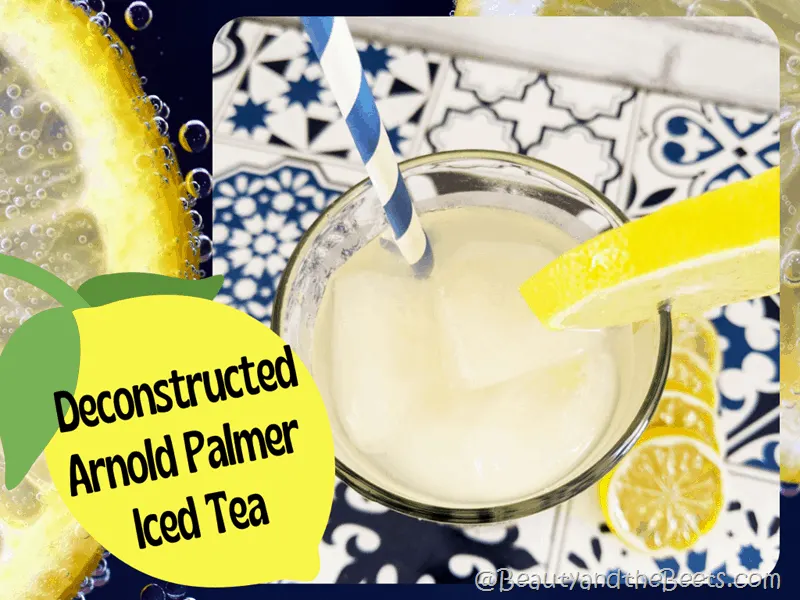 The Arnold Palmer Tea originated in Palm Springs, California. The golfer Arnold Palmer (and namesake of the drink) ordered 3/4 iced tea with 1/4 lemonade. A lady standing nearby then reportedly asked for that "Arnold Palmer" drink. Many commercial versions are more common to mix equal parts of iced tea and lemonade, but the original Arnold Palmer tea was three quarters to one quarter.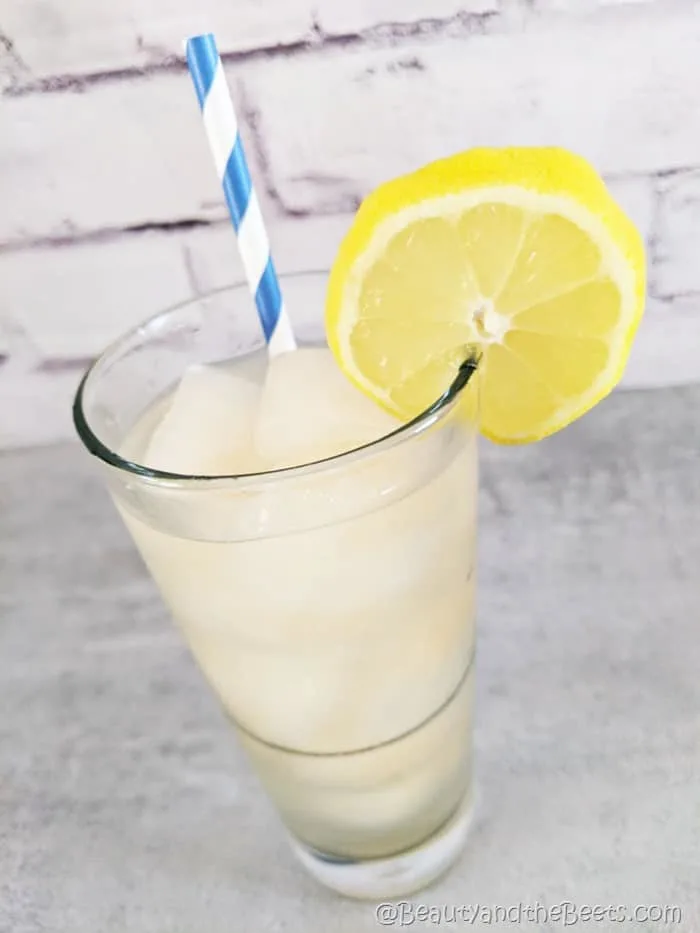 Also important to note, the authentic Arnold Palmer Tea is always made with unsweet tea, never with delicious stick to your teeth sweetened tea the South is known for.
I don't like any drink to be watered down. This recipe is easy.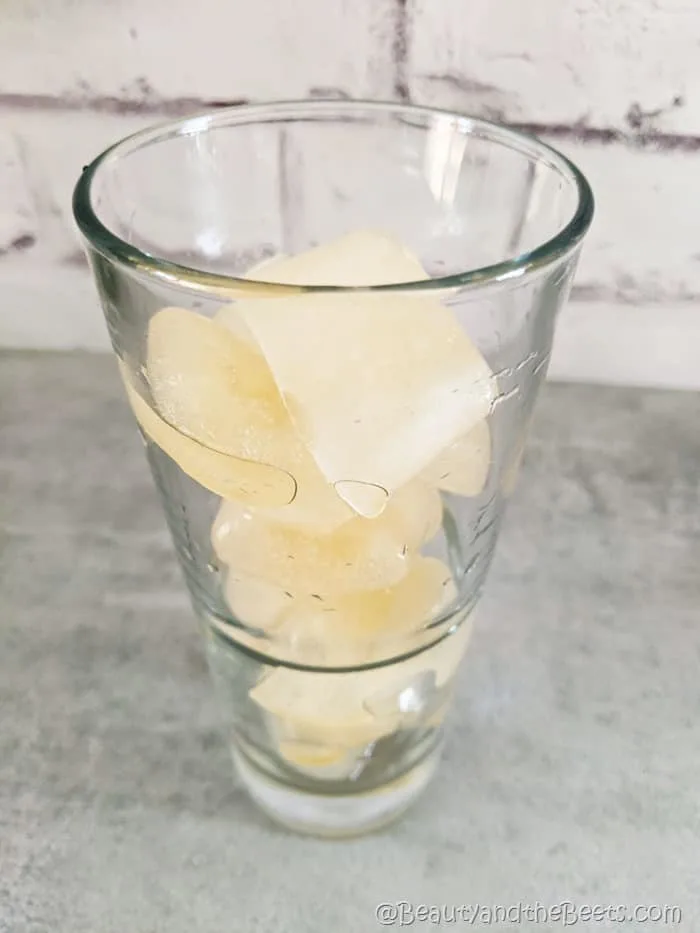 Fill ice trays with unsweetened green tea and leave in the freezer.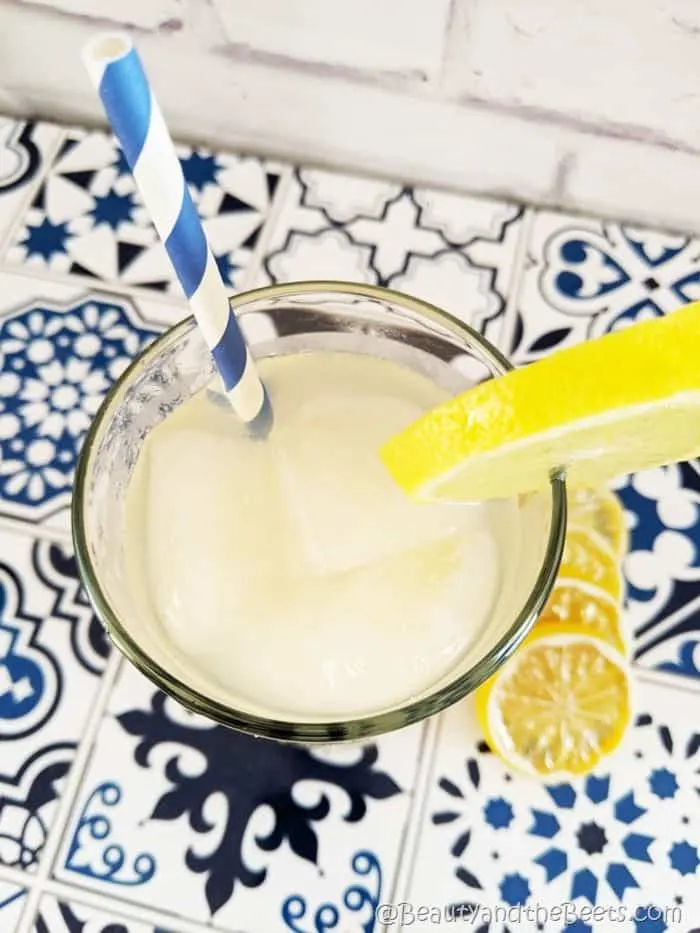 When you are ready for your beverage, add iced tea ice cubes and enjoy! And of course, you can also make the opposite. Fill ice cube trays with lemonade and add to a tall glass of iced tea.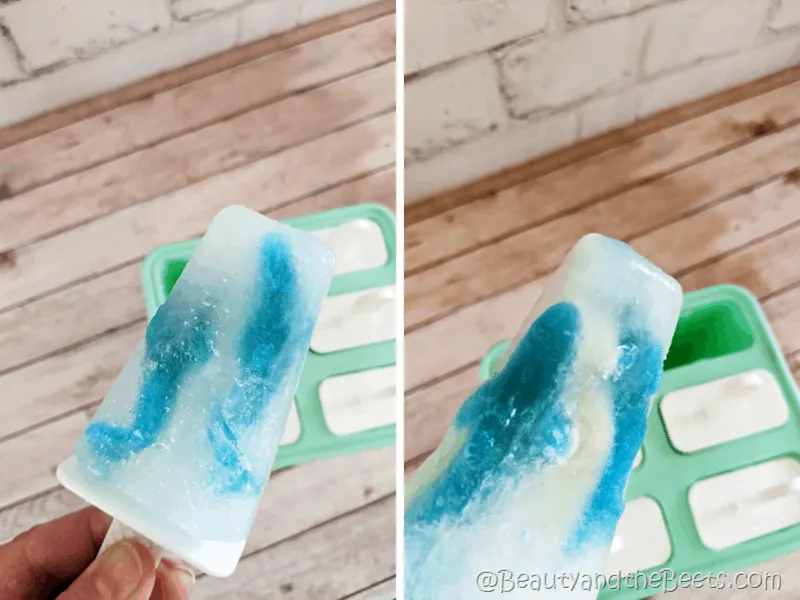 One of my favorite ways to enjoy this recipe to freeze the lemonade in a popsicle mold, blue raspberry shark gummies, and enjoy a frozen treat on a hot and sticky summer day.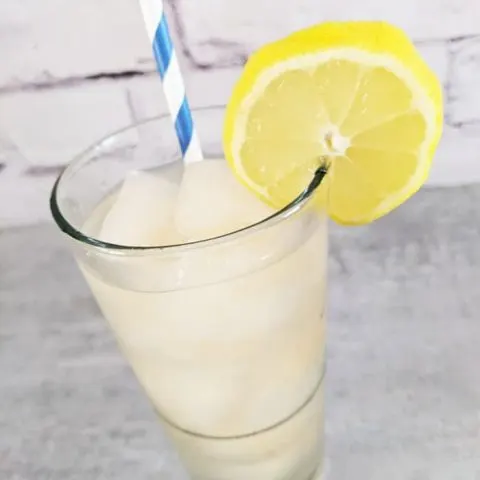 Deconstructed Arnold Palmer Iced Tea
No watery lemonade or iced tea. The deconstructed Arnold Palmer Iced Tea.
Ingredients
For the iced tea:
4 cups filtered water
4 black or green tea bags
For the sugar syrup:
3/4 cup sugar
3/4 cup water
For the lemonade:
1 1/4 cup lemon juice
4 cups cold filtered water
Instructions
For the iced tea:
Bring 4 cups filtered water to a boil on the stove.
Remove from heat and add the teabags.
Let the teabags cool for 15 minutes.
Remove the teabags and pour tea into ice cube trays.
Place in freezer for 2 hours or until frozen.
For the sugar syrup:
Bring 3/4 cup sugar and 3/4 cup water to a boil on the stove.
Remove from the heat and let cool.
For the lemonade:
To a large pitcher add the sugar syrup, 1 1/4 cup fresh lemon juice, and 4 cups of cold water.
To make the Arnold Palmer:
Fill a serving glass with the iced tea cubes and add the lemonade.
Serve immediately.







Notes
This is an easy recipe to invert - pour the lemonade into ice cube trays and freeze. Then add iced tea to the lemonade ice cubes.
Celebrate Arnold Palmer and his four victories at The Masters Tournament, make a
Masters Pimento Cheese Sandwich
to accompany your Arnold Palmer Tea: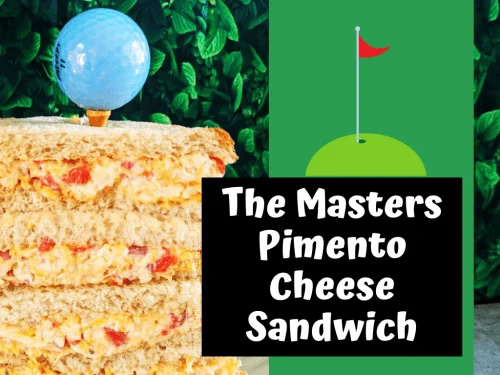 **This post contains affiliate links. I only link to products that I use myself and believe in. Your support is greatly appreciated.**