Do you know about the Twinings Disney Tea Experience? It's a fun tea tasting event with sandwiches and scones at the Rose and Crown Pub.
I am so excited to tell you about the Disney Tea Experience at EPCOT in the United Kingdom's Rose and Crown Pub. I booked a reservation for myself as I am an avid tea lover.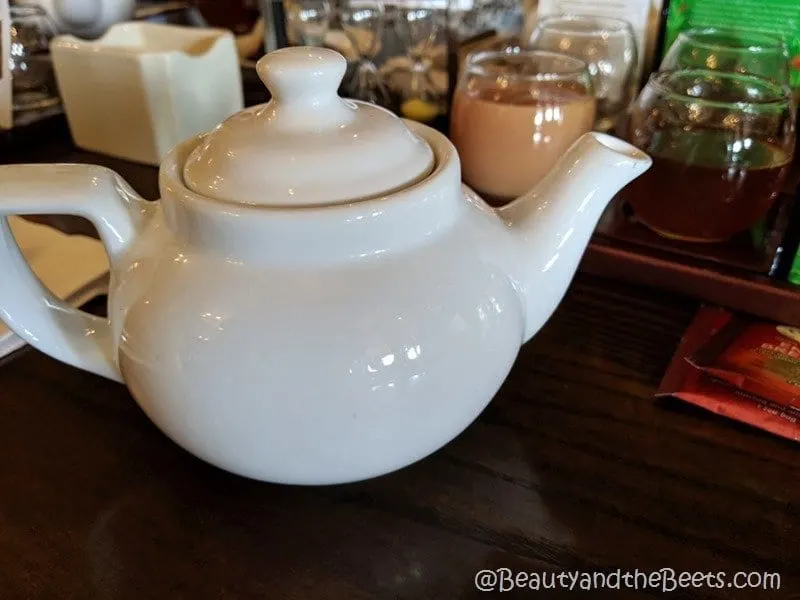 I love tea. I collect tea from all over the world. One of my favorite travel finds was Ice Cave Blue Tea from a recent trip to Juneau, Alaska.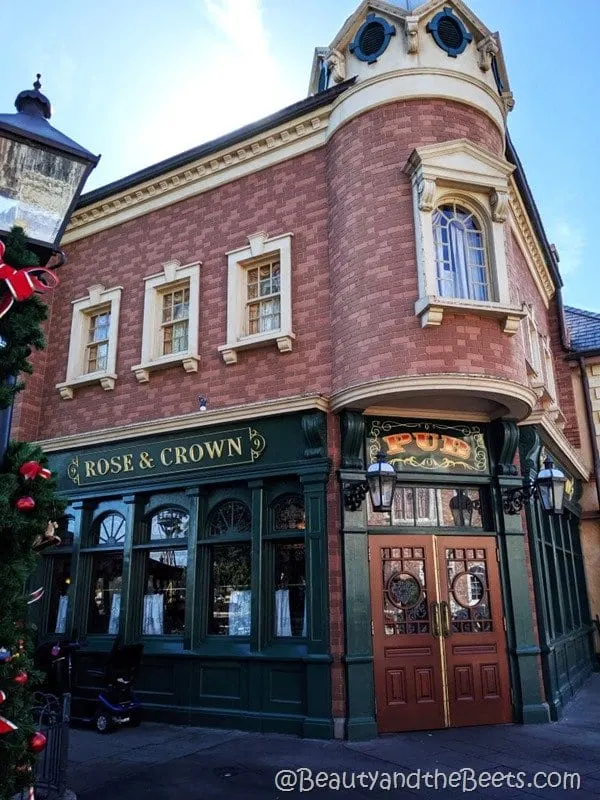 The Twinings Disney Tea Experience at EPCOT's Rose and Crown Pub begins at 9:45am Thursday – Sunday. The cost is $35 per person and includes tea tastings, tea sandwiches, and scones. Park admission is also required.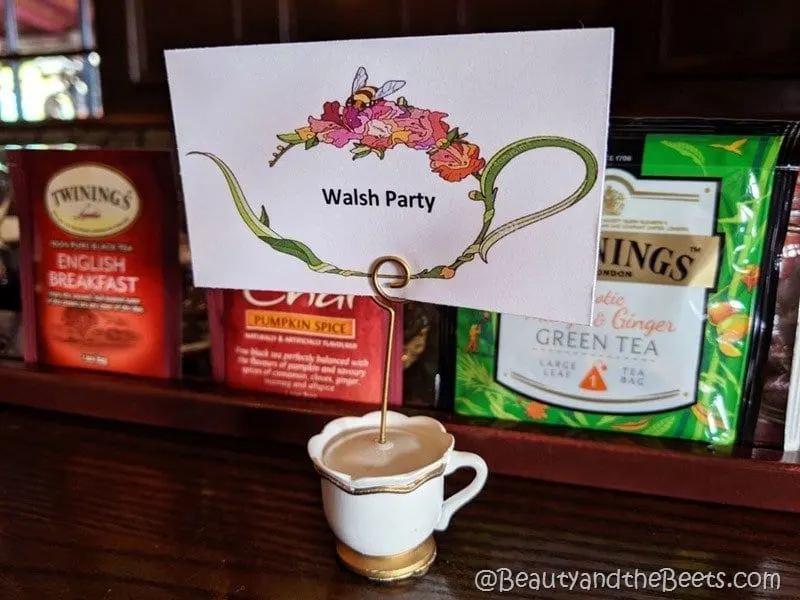 The table seating ranged from 2 to 6 people.depending on your reservation and availability. I was seated with other tea enthusiasts who were visiting from Pennsylvania and Arkansas.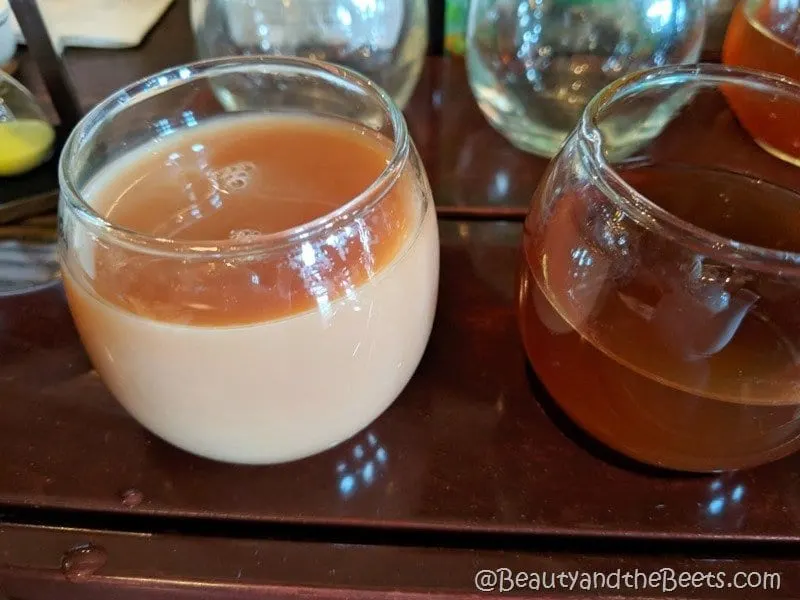 Our hosts and servers were from the United Kingdom where they shared many insights to the tea habits from their homeland. For example, many Brits start their day with a hot cup of English Breakfast, complete with cream and sugar.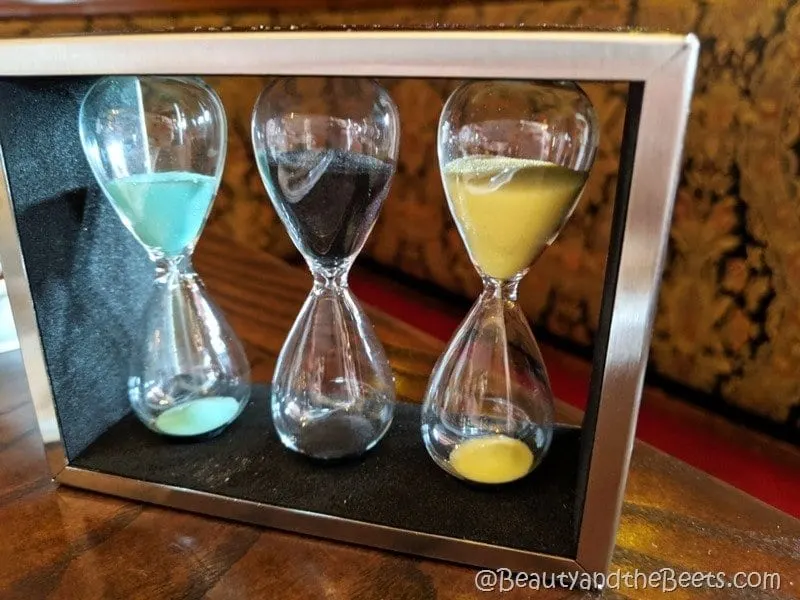 We brewed the tea individually at our table using a tea timer. Our hosts explained the importance of brewing the tea for the specified amount of time for each tea. For example, if green tea is brewed too long the leaves will burn resulting in a bitter taste. Brewing tea is more of a science than art.
Next we were invited to taste Twinings Seasonal Pumpkin Spice tea. It was made clear to us that Pumpkin Spice anything and everything is strictly an American thing. In England, pumpkins are used for decoration then tossed. In the United States, we gut the pumpkin, make pie, roast the seeds, and eat pumpkin spice Cheerios.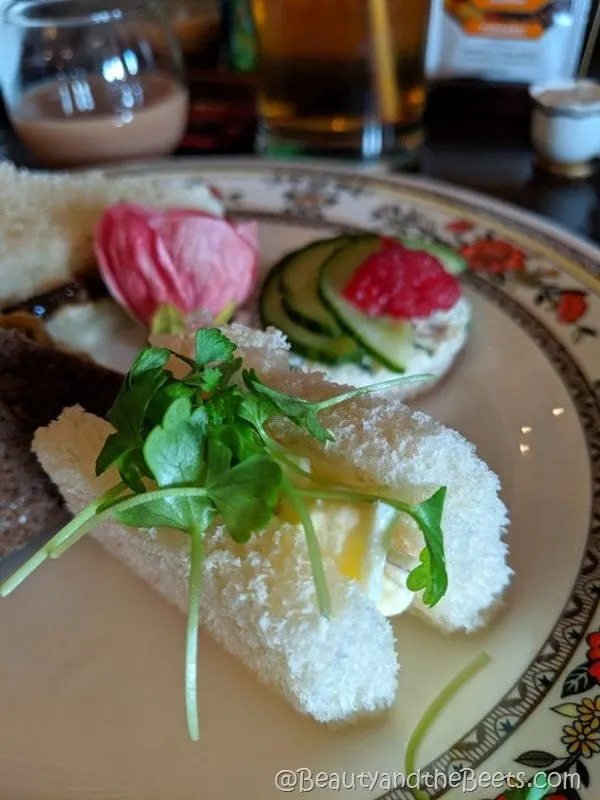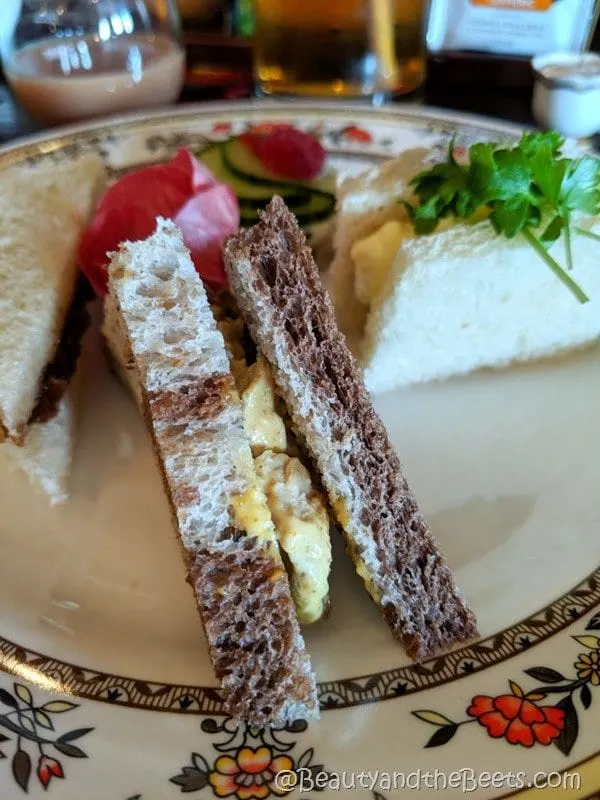 The Disney Tea Experience also includes a plate of delicious tea sandwiches. Egg salad with celery sprout and the Curry Chicken Salad with mango chutney and golden raisins were among the favorite at my table.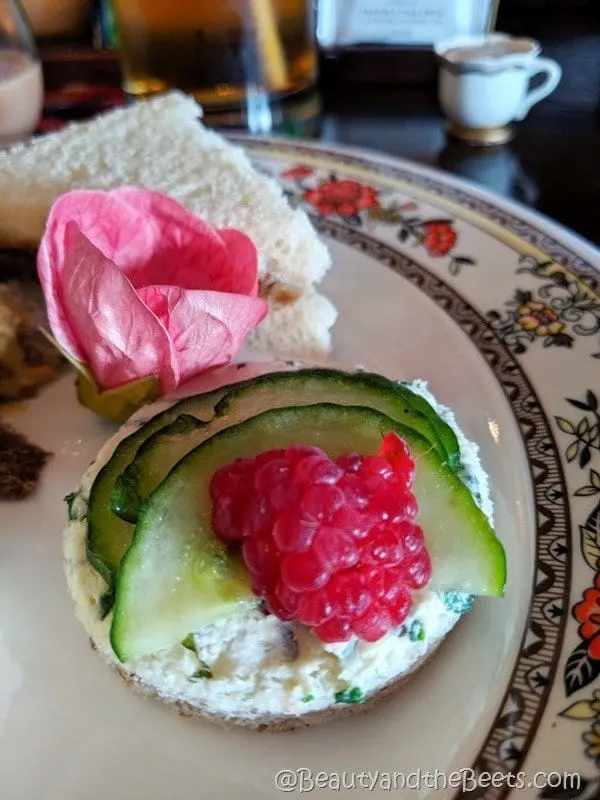 We also enjoyed Boursin cheese with raspberry on crackers.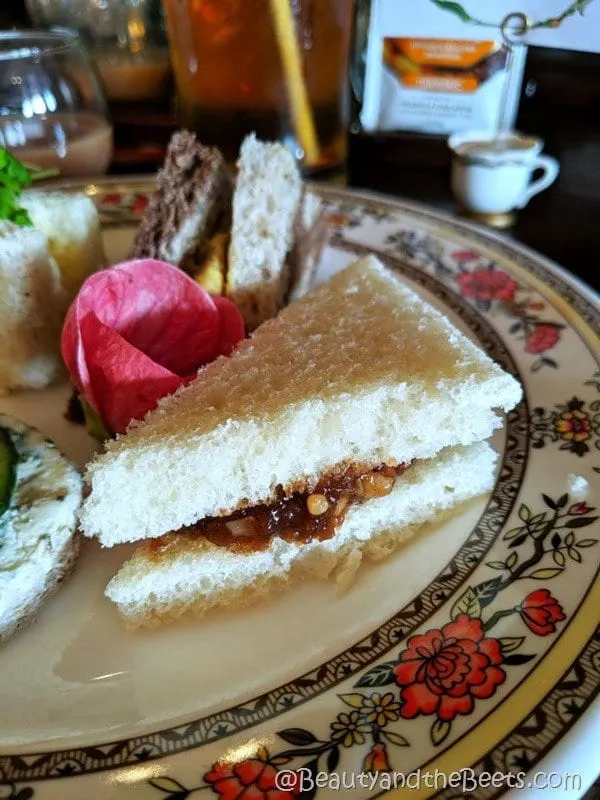 The Branston cheese and pickle sandwich was interesting. A very British thing apparently. Branston is a popular English brand of pickles that are mixed with chopped rutabaga, carrots, and cauliflower in a sauce made from vinegar, tomatoes, apples, and spices. The pickles and veggies were served on crustless bread with shredded Irish cheddar cheese. I am not sure us Americans quite understood its flavor profile. You can try a Branston pickle for yourself here.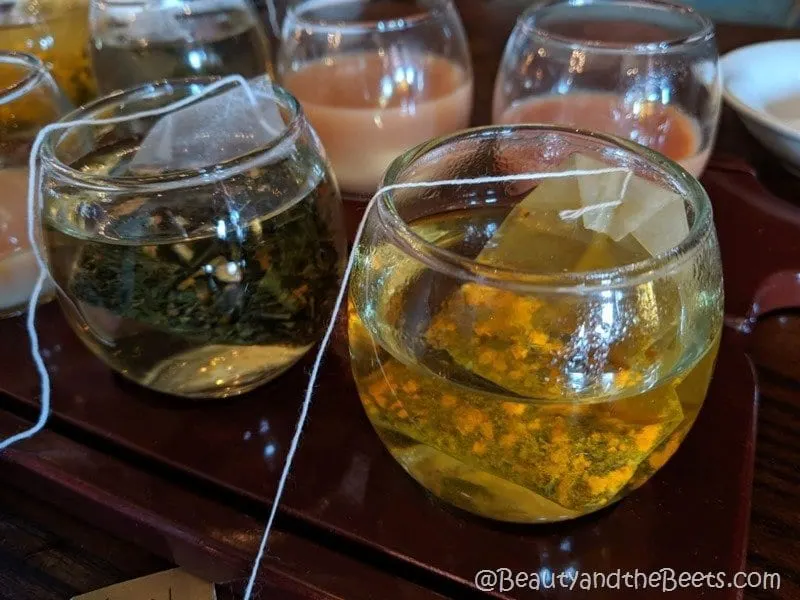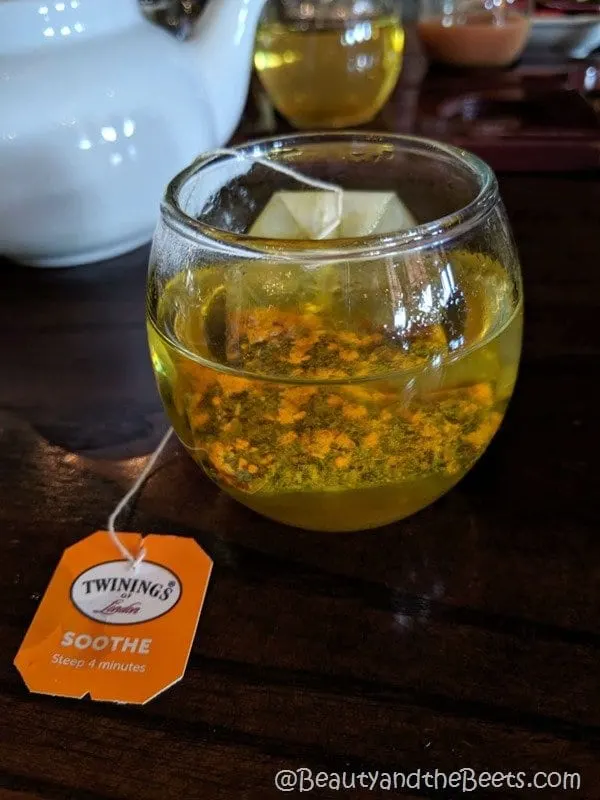 Next we were on to herbal teas. Herbal teas are not really labelled as "tea" overseas as they are not actually made from tea leaves. We in the States refer to these as teas simply because they are sealed in tea bags and dropped into hot water.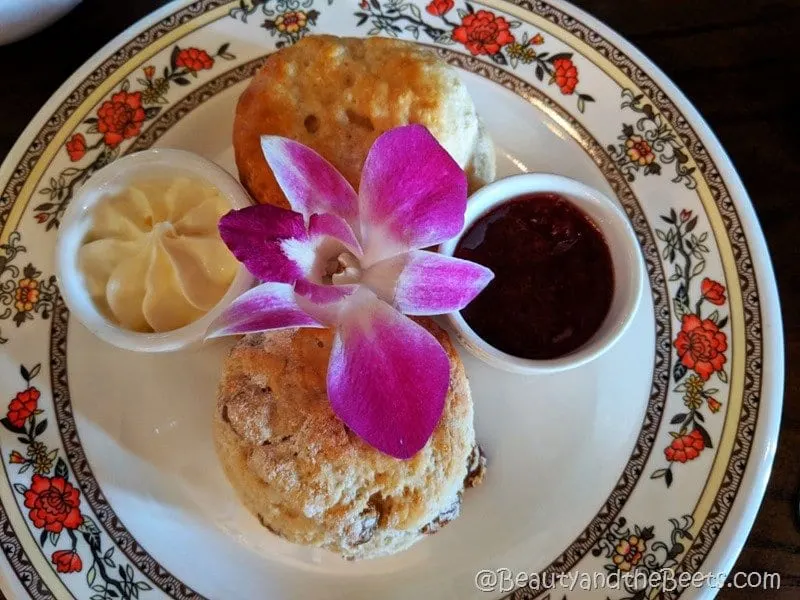 The herbal teas were served alongside both fruit and plain scones. These scones are famous at the Rose and Crown Pub – and, interestingly, are egg free. I loved the golden and purple raisin scone served with Devon clotted cream.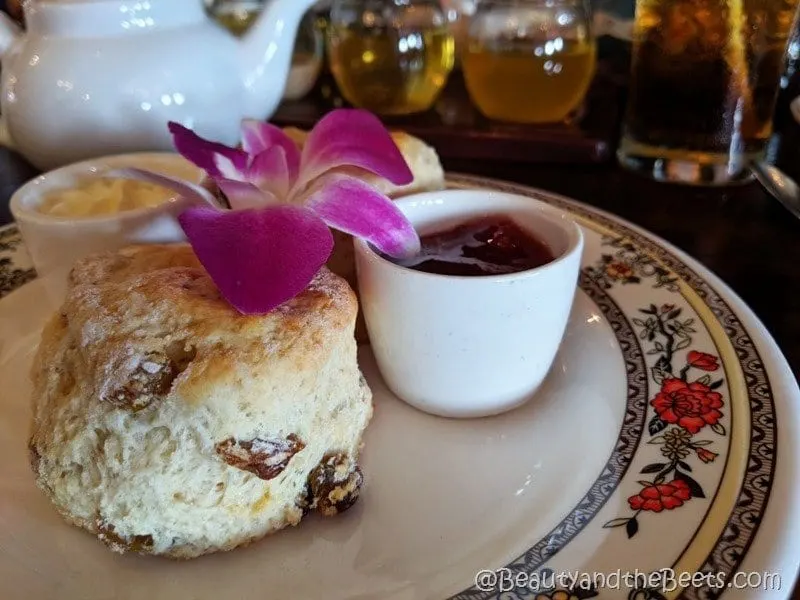 After the tea tasting is over, we were given recipe cards for the foods we ate and tea bags to enjoy at home.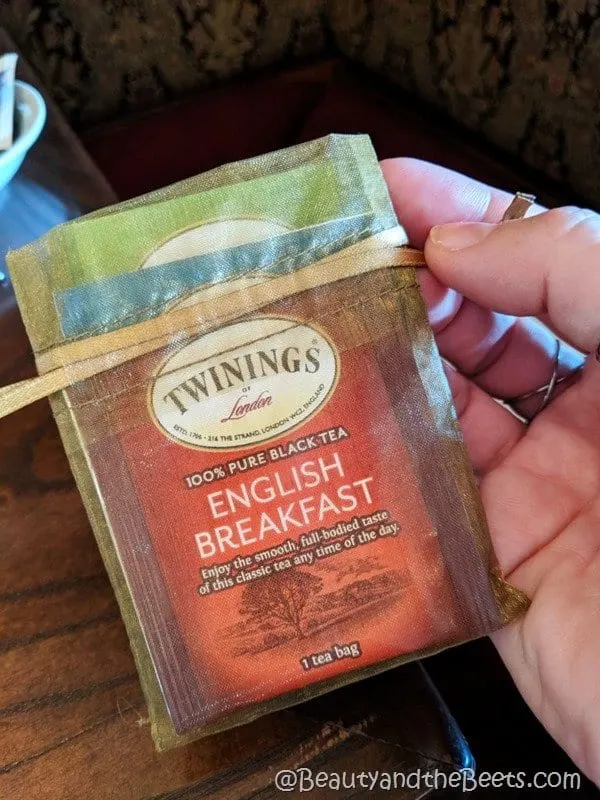 I took a quick trip to the tea shop across from the Rose and Crown Pub. There is a huge selection of teas ranging from the traditional to more daring flavors like popcorn and bubble gum flavors.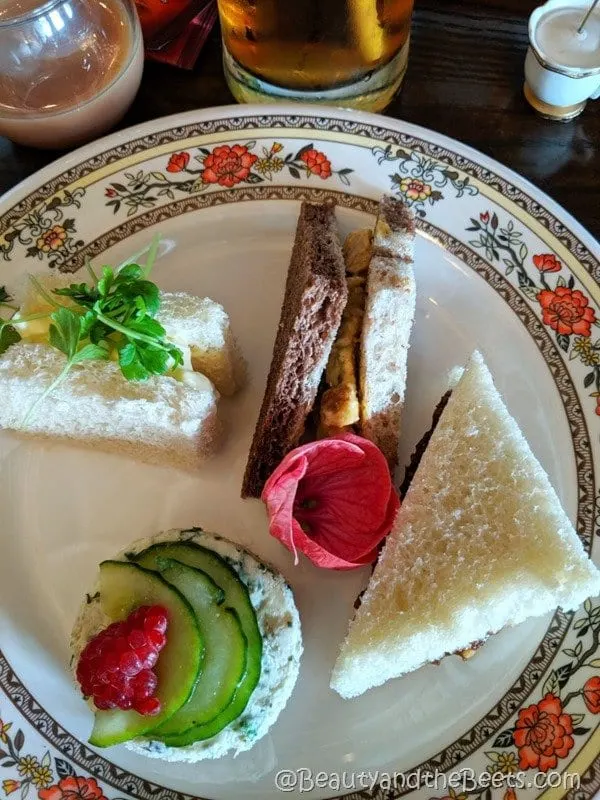 I thought the $35 price tag was fair for the experience. And though you do not get a lot to eat, the food is authentically British.
The Disney Tea Experience at Epcot does require park admission. You can get discounted tickets with Undercover Tourist to any of the Disney parks as well as other theme parks in Orlando. Whatever ticket you choose, be sure to make reservations for the Disney Tea Experience and be at the Rose and Crown Pub on time.
Let me know if you go and what you thought. Did you try the Branston Pickle and Cheese sandwich?
*This post may contain affiliate links. If a sale is made, I may earn a small commission. Thank you for your support!*