This is a summary of a recent Dominican Republic Mission Trip I joined. My hope is that if you are considering taking a mission trip of your own, this will encourage you and hopefully you will find it as fulfilling as I did. Here's a rundown of our mission, where we stayed, what we ate, and about the area we visited.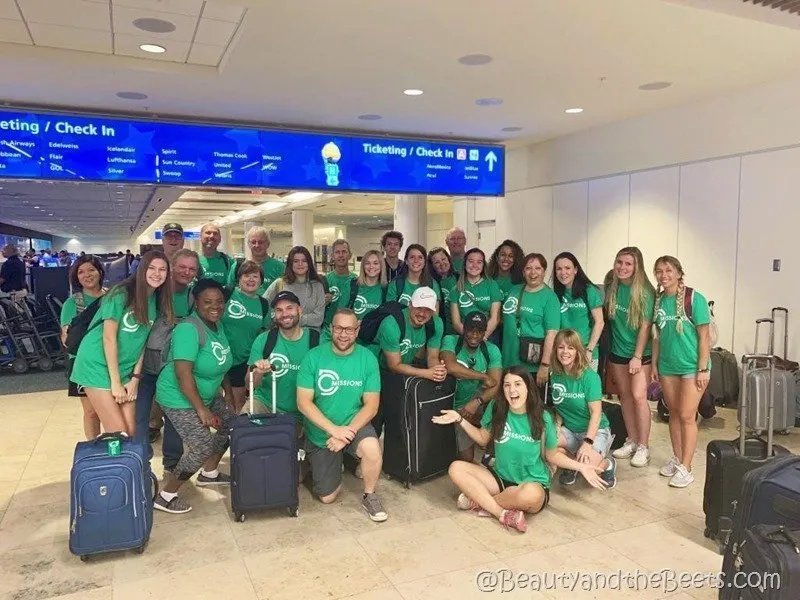 This past summer I traveled to the Dominican Republic on a mission trip with my church, Discovery Church in Orlando. We flew into Santo Domingo, about a two-and-a-half hour flight from Orlando and once we arrived we took an "air conditioned luxury" bus two hours east to La Romana. And by "air conditioned luxury" I mean open the windows on the rickety lady and pray she doesn't decide to conk out on the side of the road. However, I had been warned that I was heading into a week without decent Wi-Fi, flushable toilets, and drinkable water.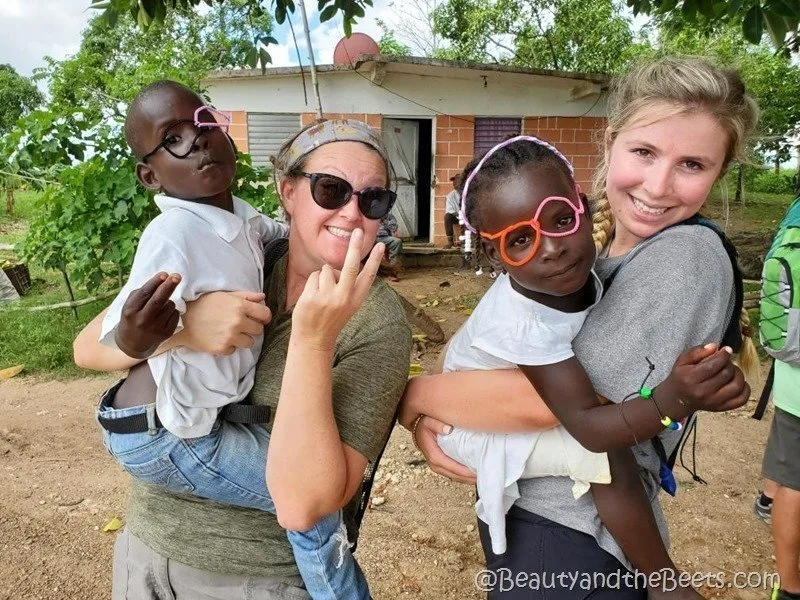 As a matter of fact, we brushed our teeth with bottled water and were urged to shower with our mouths closed. Our spoiled American bellies were not accustomed to Dominican tap water, although that is typical with any type of foreign travel. So what exactly was I getting myself into?
Turns out it was one of the most rewarding experiences in my life. I had the joy of meeting so many friendly Dominicans and Haitians, and I had the honor of serving along side fellow Christians.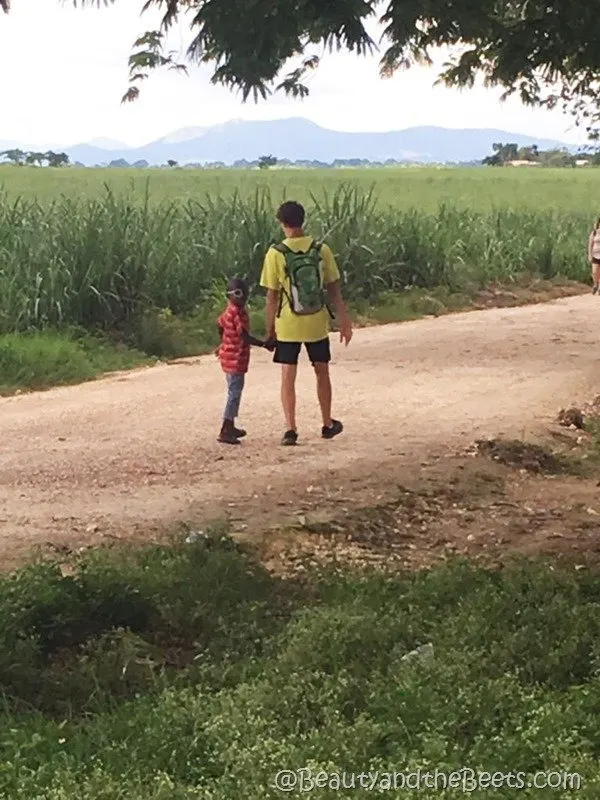 We hit the ground running. Right from the airport to our first batay.

What Is A Batay?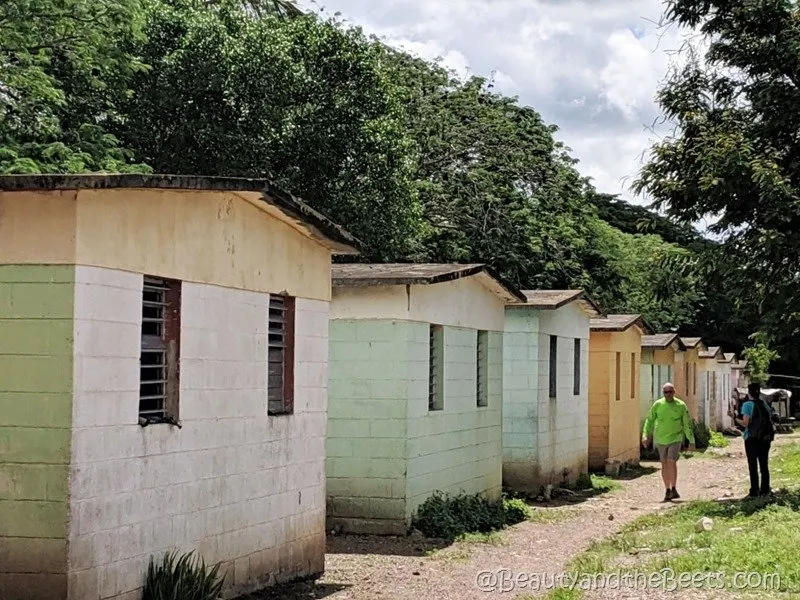 A batay is a small community, or village of residents who work in the sugar cane fields in the rural parts of the Dominican Republic. Some of the batays are government owned, but many are owned by one of the three sugar companies in the country, the largest of which is Central Romana. Though there are a few field workers who are Dominican, many are from Haiti who were brought over from the western part of the island, all with the promise of a better life.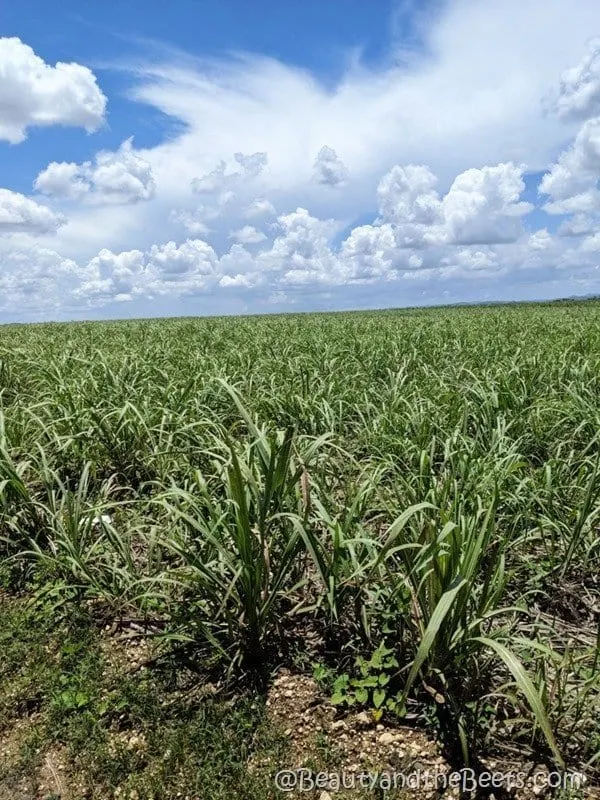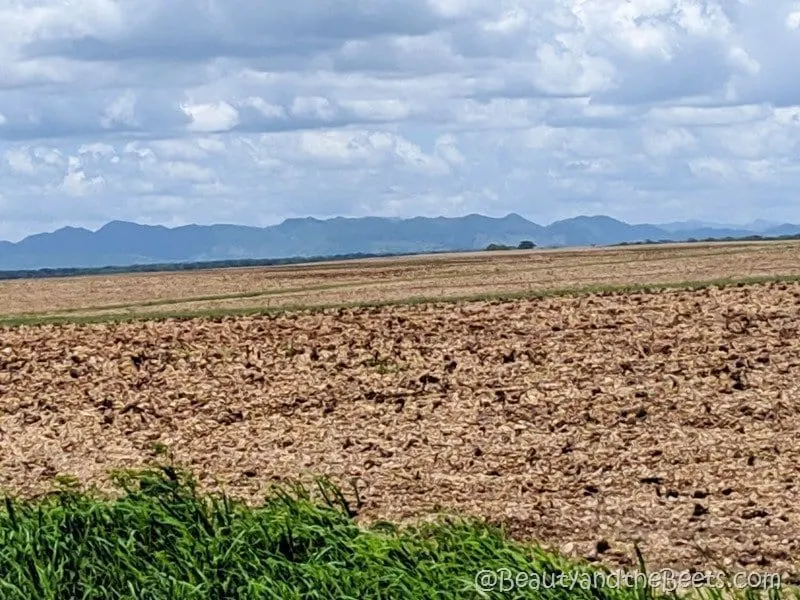 The males in the batays are the primary breadwinners of their families, working from sun up to sun down in the sugar cane fields, making a very small salary for the amount of sugar cane they can harvest. The women raise the children and tend to the household chores.

The Sugarcane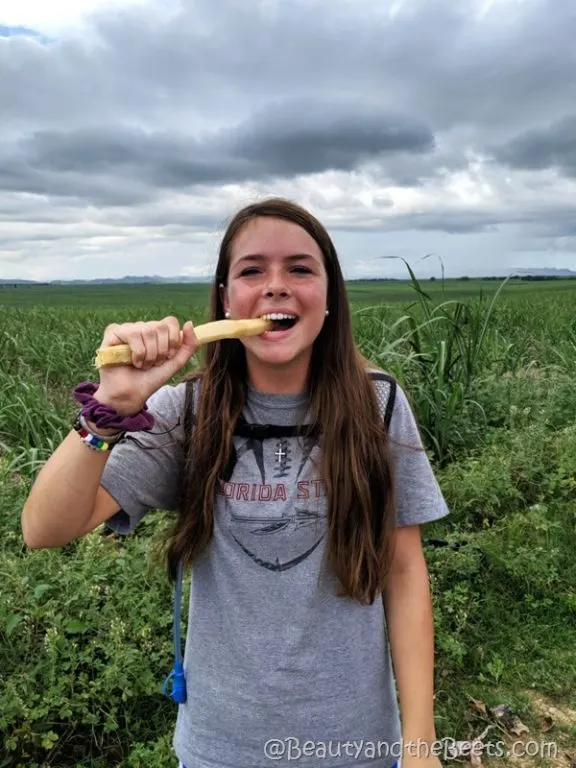 Over 90% of sugar harvested in the Dominican Republic is sold to the United States. It's a cool experience to actually taste sugarcane right out of the field. It's stringy and has the texture of bamboo. You don't actually chew the sugarcane but suck on it to enjoy the sugar juices.

The Houses In The Batay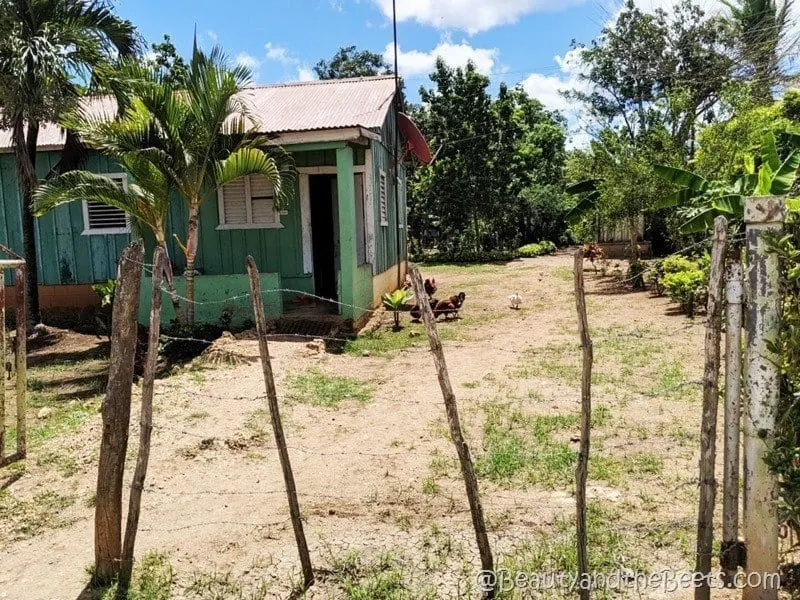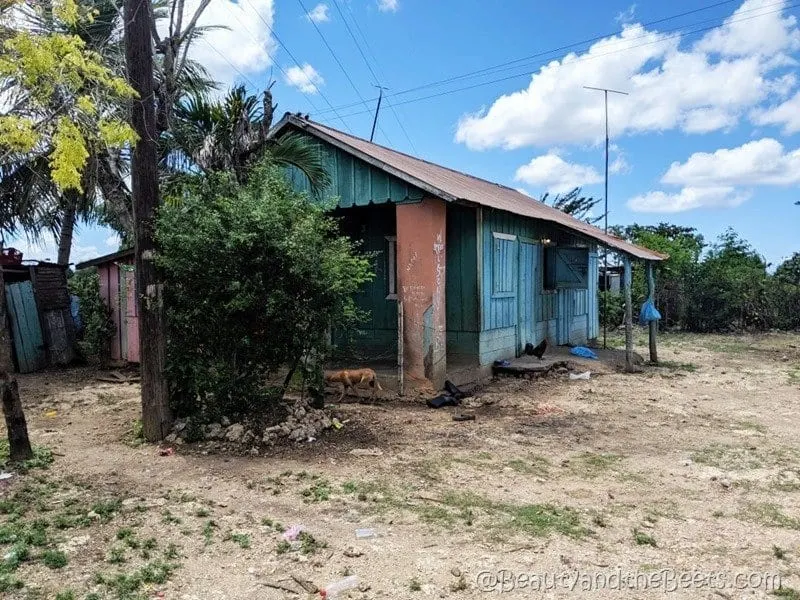 Many of the houses are small one to two room structures. We visited about 5 batays during our stay and I found that only one of these communities actually had electricity, and none had running water.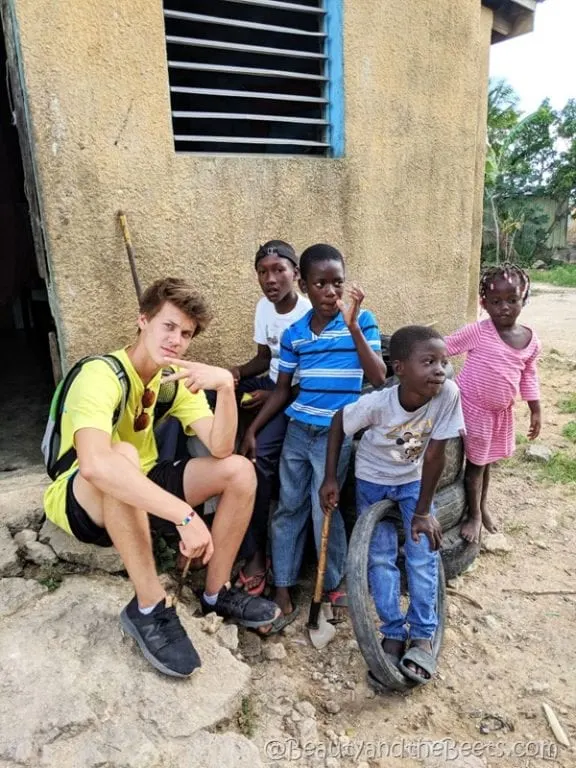 However, even with so little, these were some the happiest people I have ever met. Children built toys out of old milk jugs and rolled old tires with a stick for fun. And let me tell you how hard it is to roll a bike tire with a stick more than 3 inches.

Our Dominican Republic Mission
We arrived in the Dominican Republic to work with a local ministry, The Laughing Hearts Ministry, to spread the good word, provide clean water filters, and share a friendly smile around the batays. We visited with the adults, handed out bibles, and helped with chores.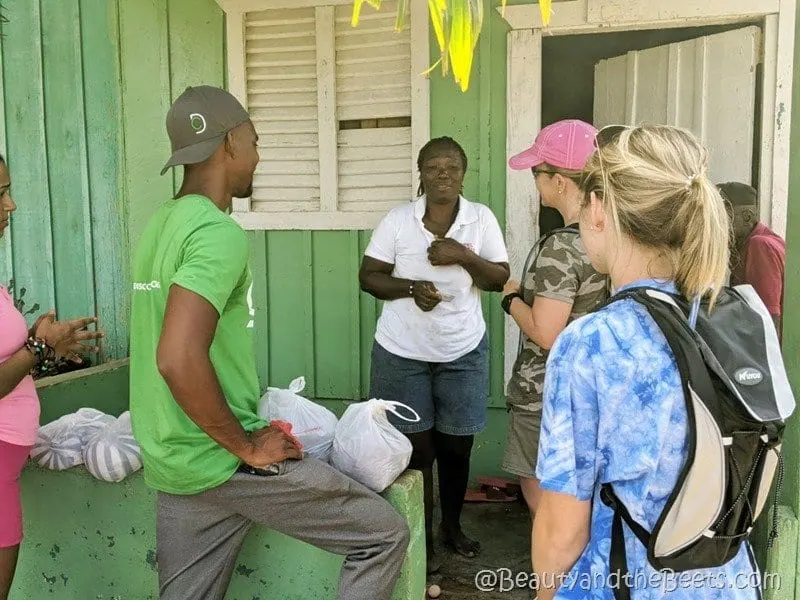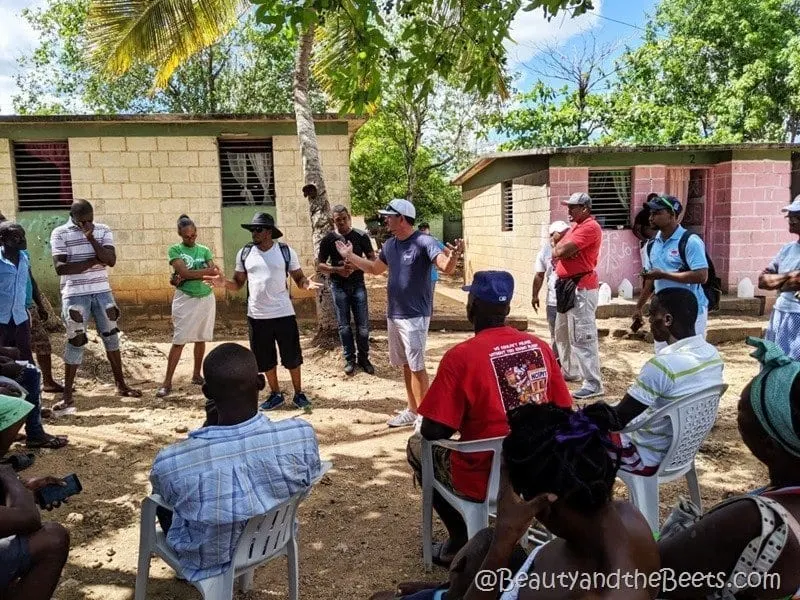 Many that live in the batays speak English but for most their primary language was either Spanish or Creole. We had an army of translators that helped us communicate with both the adults and the children. And I picked up some Spanish along the way.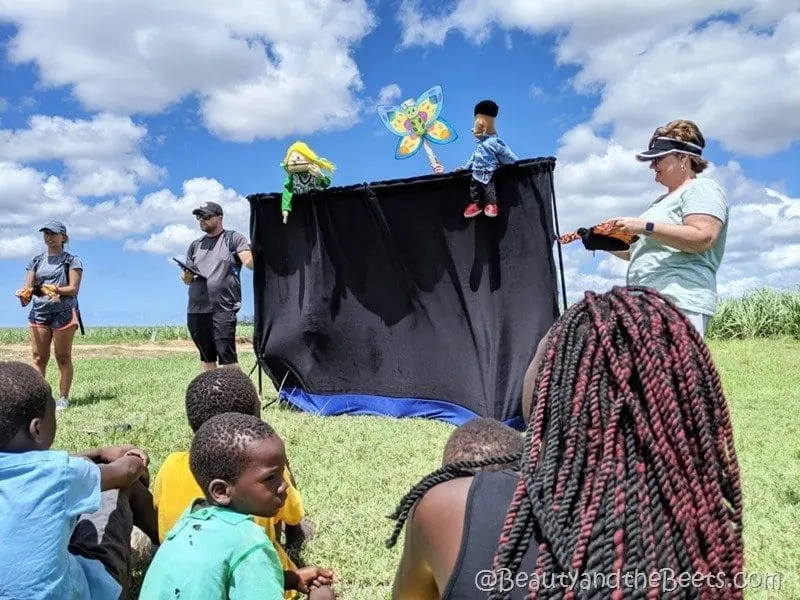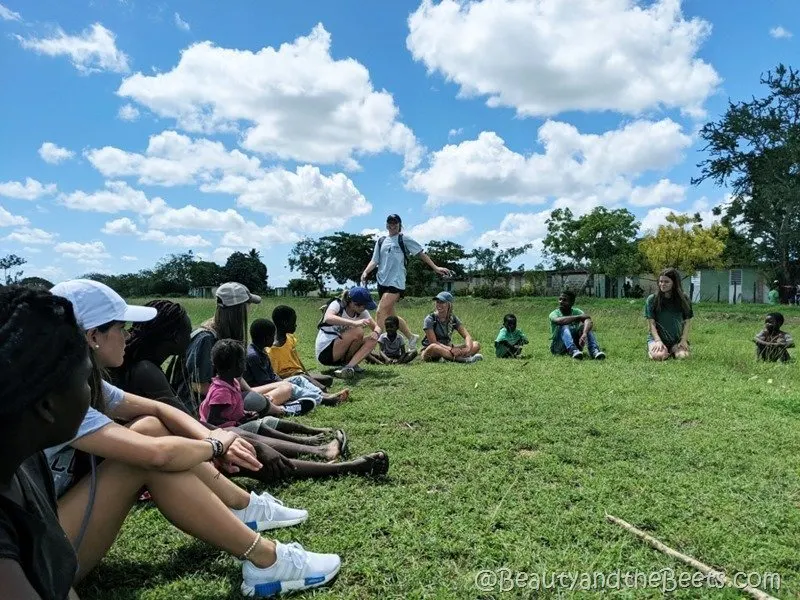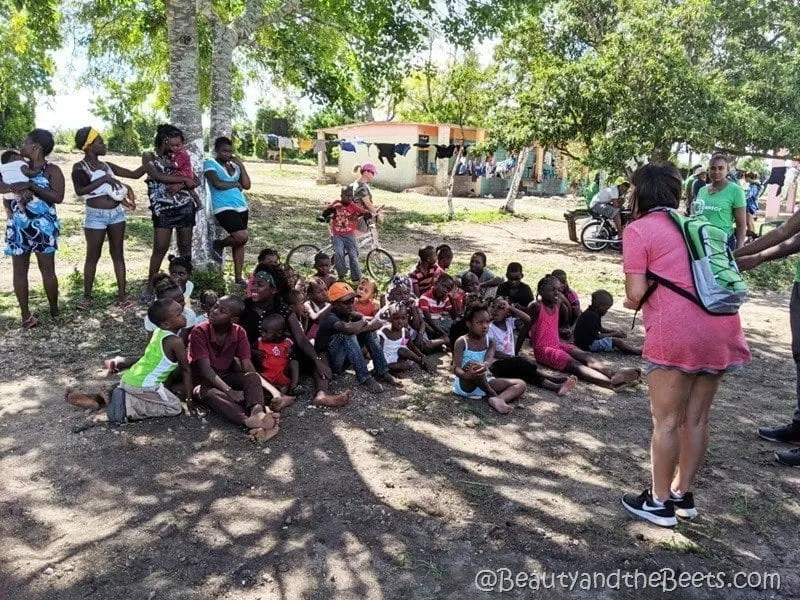 The children were treated to a puppet show and learned to play Pato Pato Ganso (Duck Duck Goose). We passed out candy, painted faces, and made glasses out of pipe cleaners.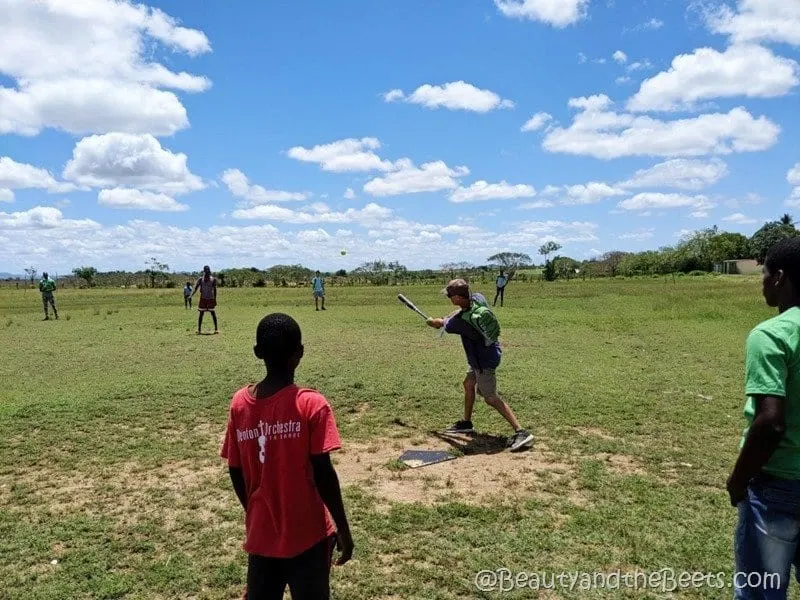 We even engaged in a few baseball games. Baseball is the country's national pastime with about 12% of major league baseball players hailing from the Dominican Republic.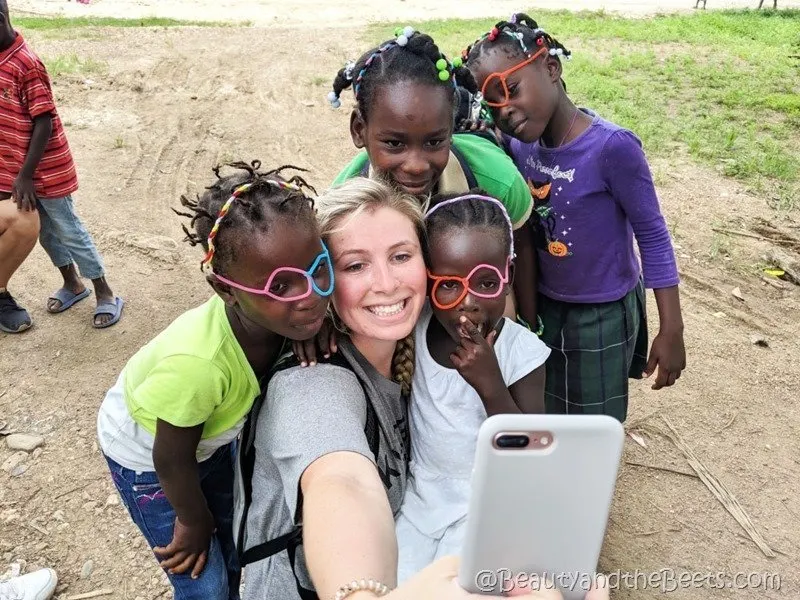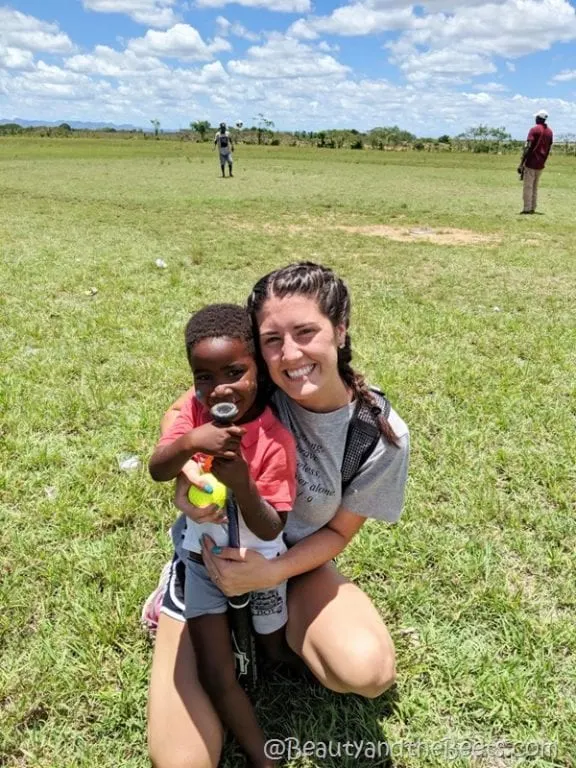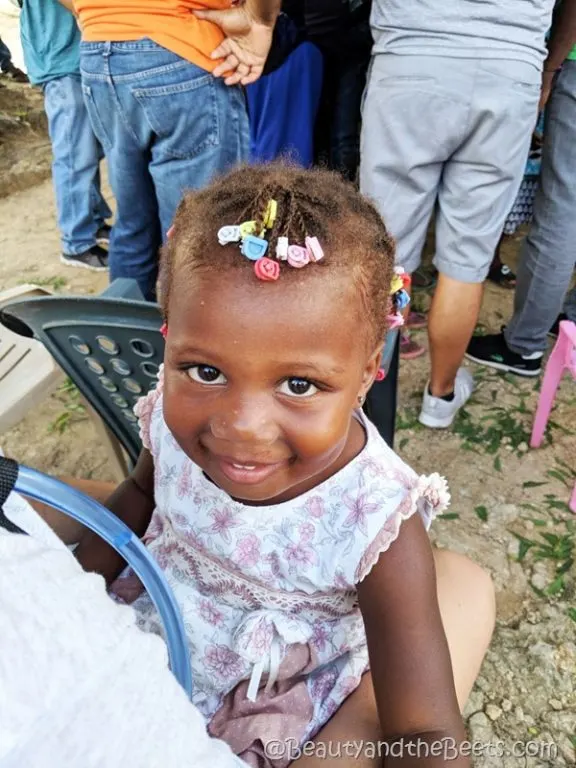 Our group attended church within the community both in town and at the batays. My favorite was the impromptu outdoor service we set up in one of the fields of a batay right at sunset.

The Wedding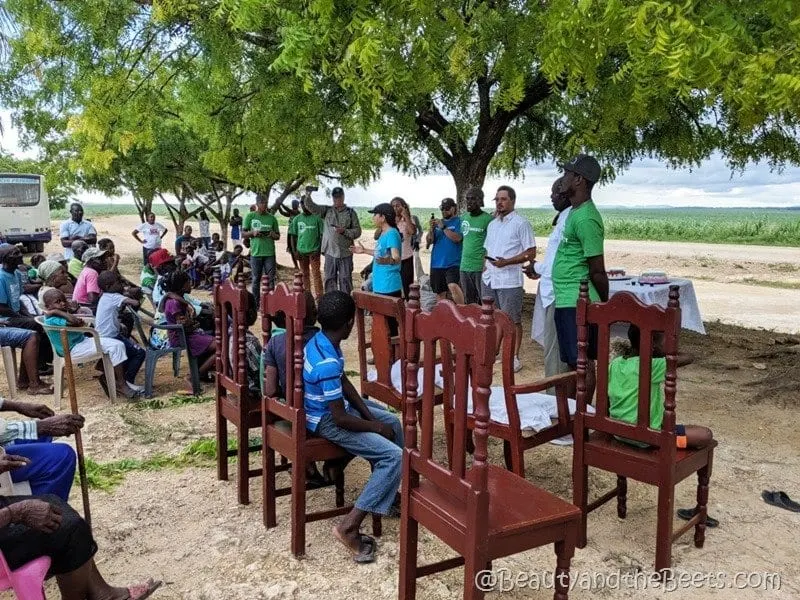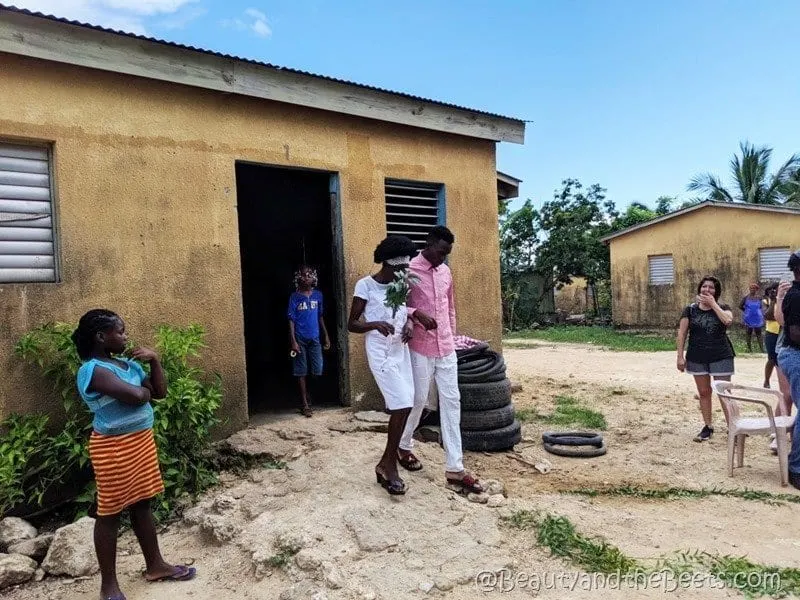 One of the highlights of our trip was our participation and execution of a wedding in one of the local batays. The happy couple have been together for 40 years, but because they had been stripped of their Haitian identification when they came into the Dominican Republic they have been unable to obtain a proper marriage license. It was a very special moment for everyone.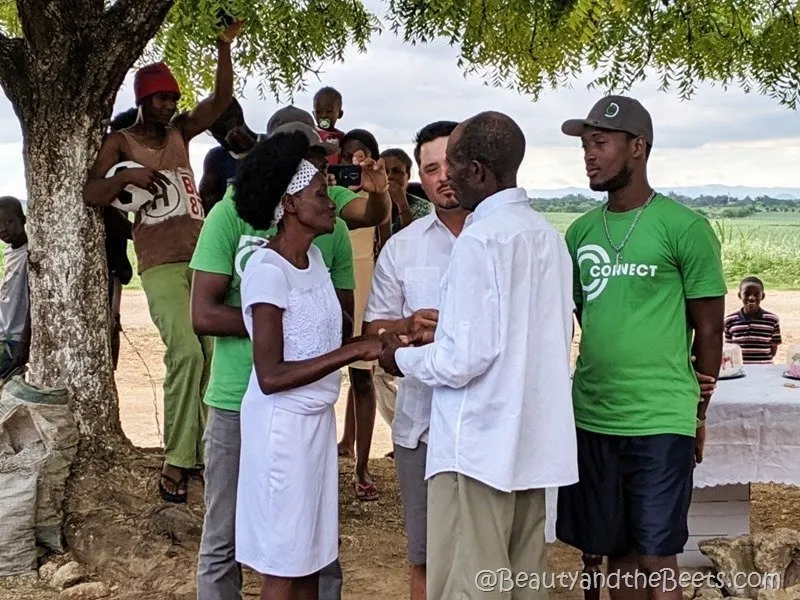 We arrived to the batay with a fully catered dinner and 5 wedding cakes. After the ceremony, we served baked chicken, rice, and beans along with soda and cake.

Where We Stayed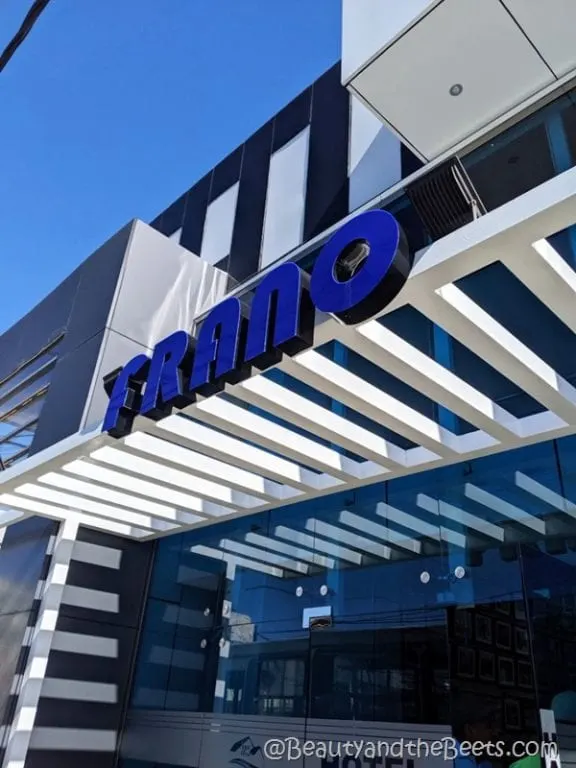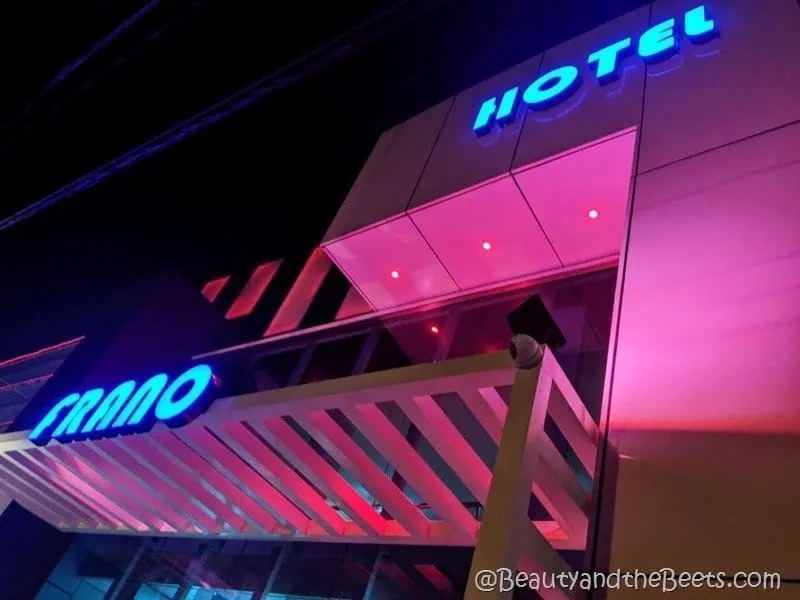 We stayed in a small boutique hotel in the city center of La Romana, far from the swaying palm trees and pristine beaches the Dominican Republic is known for. However, I was surprised to find that we did have limited Wi-Fi and air conditioning at the hotel. We still had to brush our teeth with bottled water and hot water was hard to come by.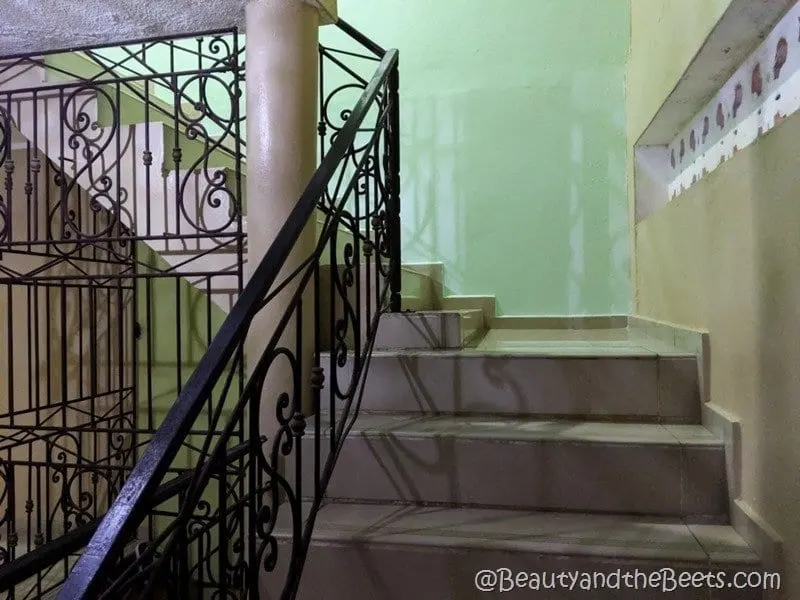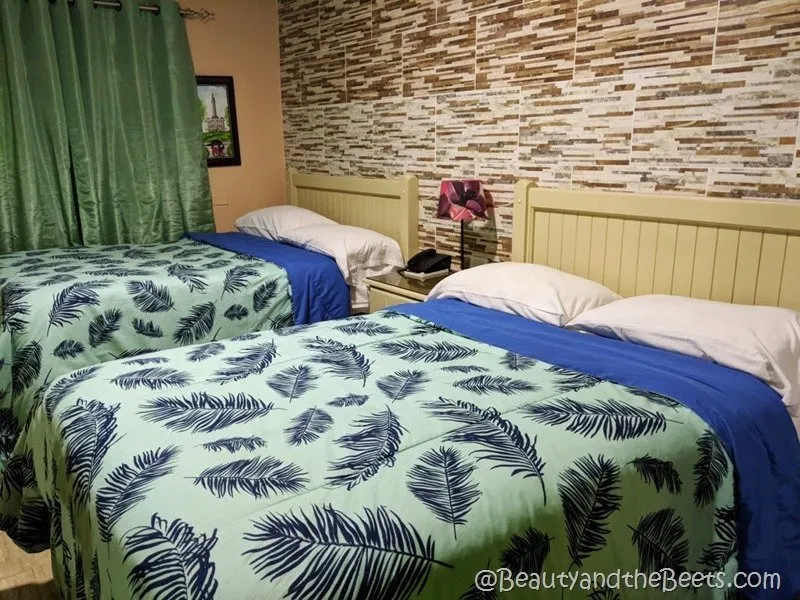 The hotel was very beautiful however with wrought iron and tiled staircases and very comfortable beds.

What We Ate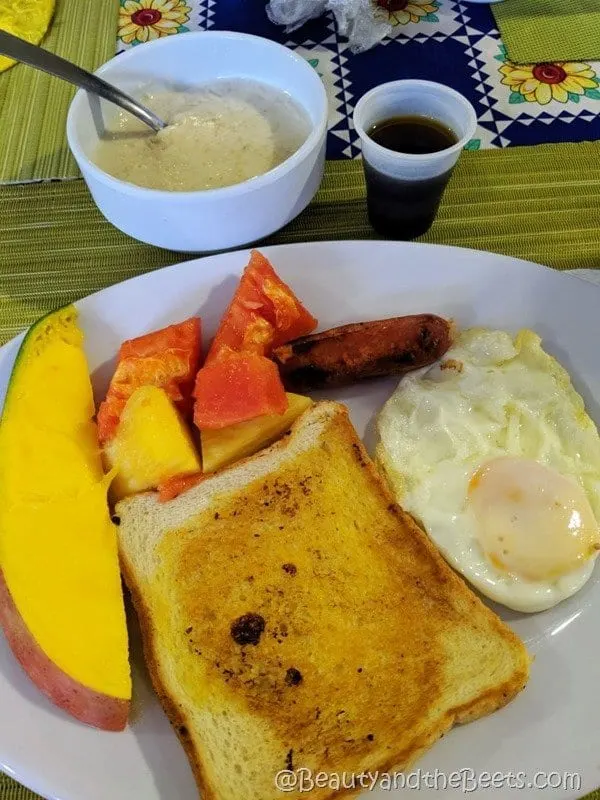 Our breakfast every morning was at the hotel and by far my favorite meal of the day. Fresh papaya, passion fruit, and mango accompanied by freshly cooked eggs, pancakes, French toast and sausage links.
Every morning I enjoyed the Farina, a sweet and creamy oatmeal made with condensed milk, sugar, and cinnamon.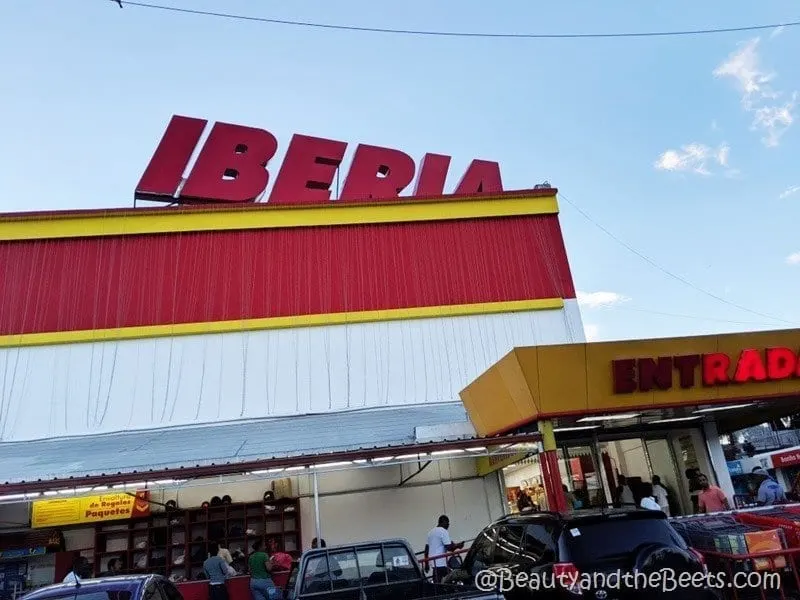 Lunch and dinners were at what is called a hypermarket called Iberia in the city center. Think if Walmart, Macy's, and IKEA had a baby. If they don't sell it at Iberia, it does not exist.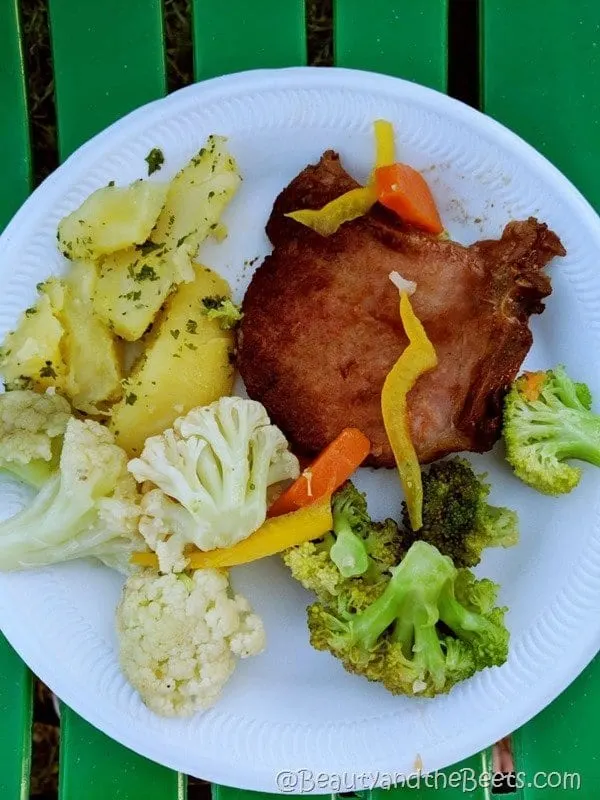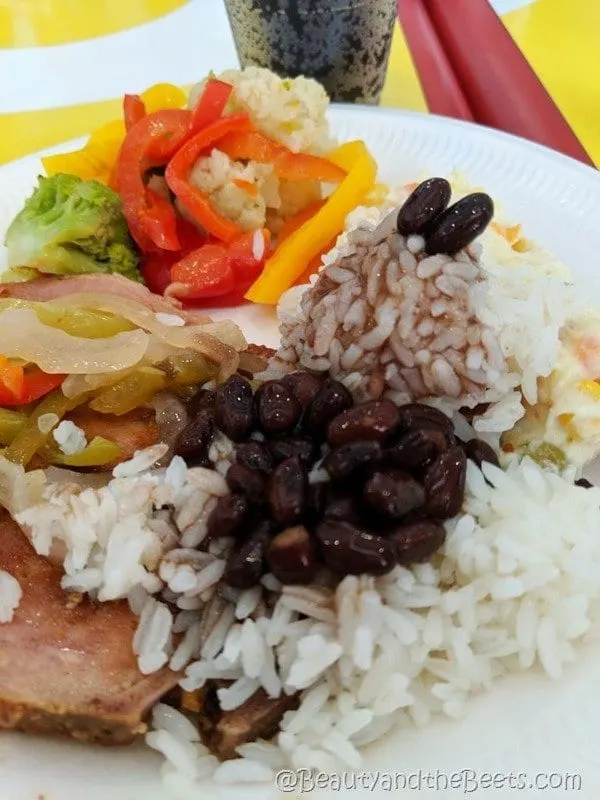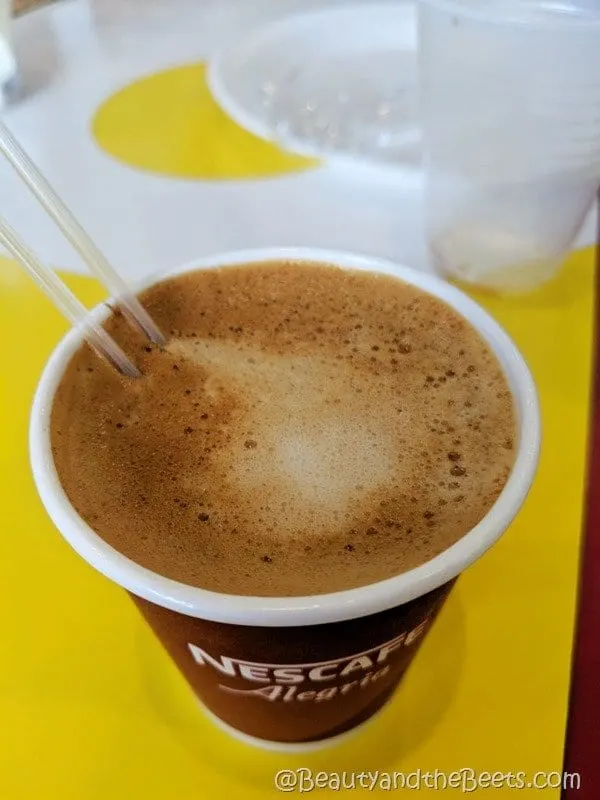 Meals included beans, rice, baked chicken, ham, pasta and meatballs. And every lunch was followed by a Cafe con Leche, a sweet and caffeinated pick me up.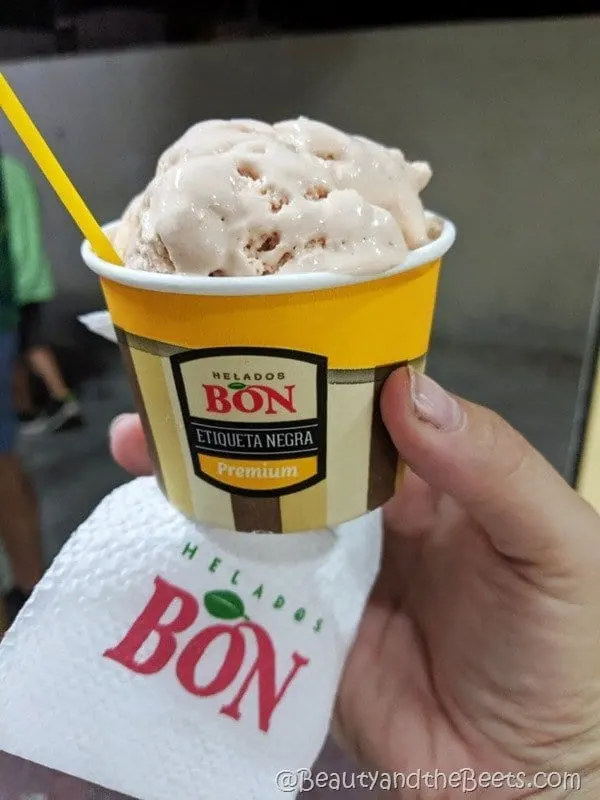 We were treated to ice cream one night. I highly recommend the plantain ice cream from Bon.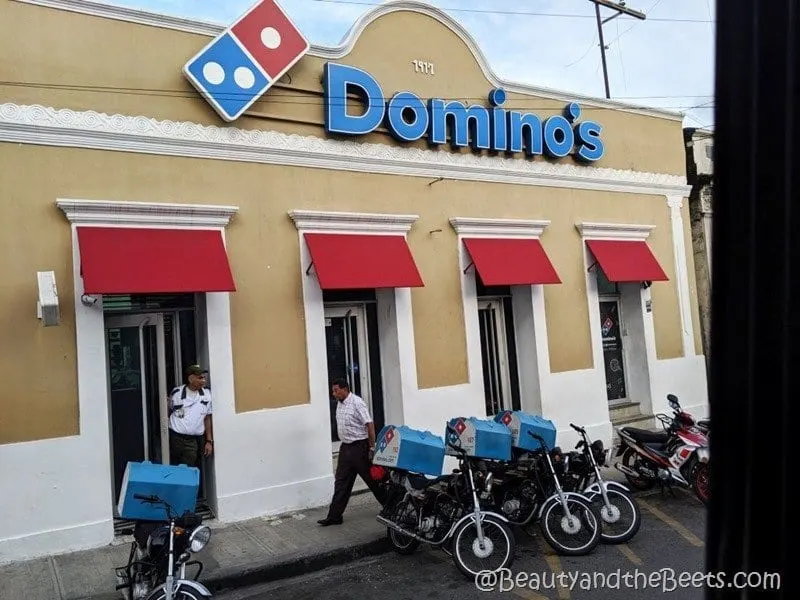 Our last night we went to Dominos for dinner. Crazy, right? It was actually a cool experience being in an American restaurant on foreign soil.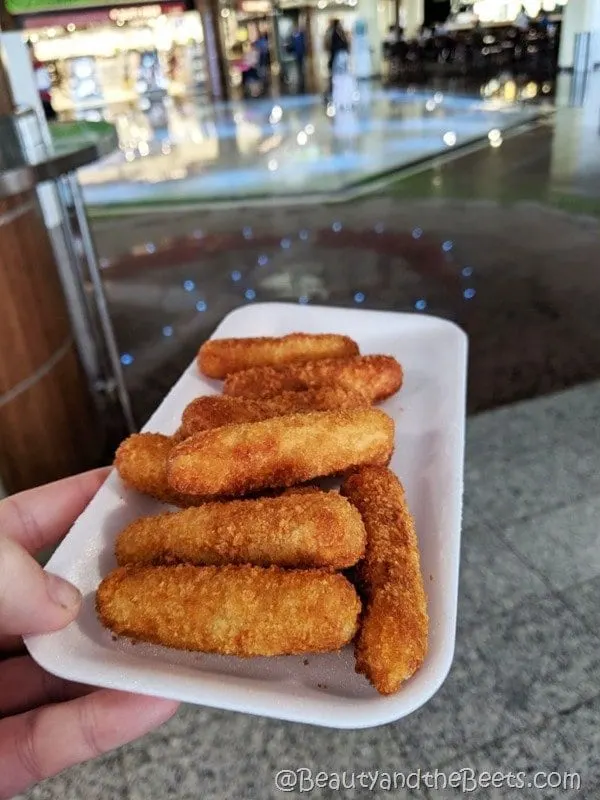 Once we got to the airport in Santo Domingo I got to try Croquettas de Pollo (Chicken Croquettes). Delicious.

The Sounds Of La Romana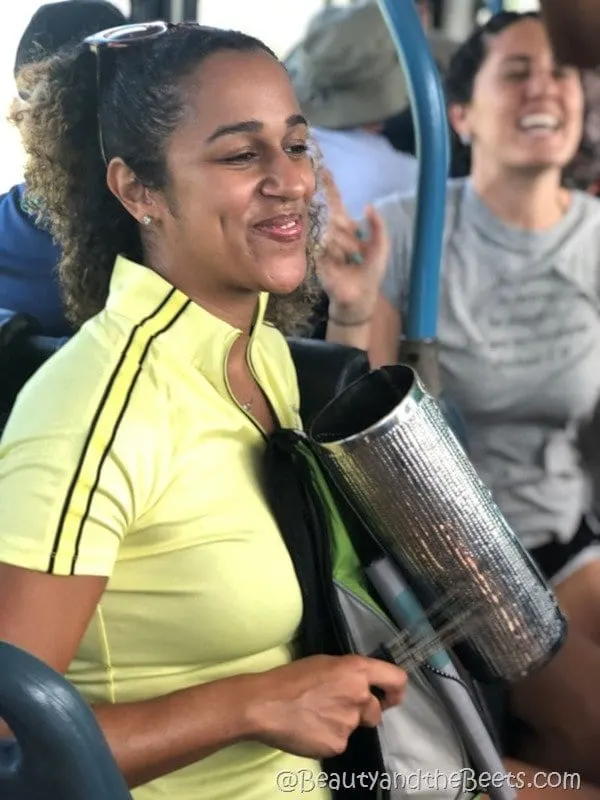 The Dominican Republic is very loud as locals are not afraid to sing loudly anytime anywhere. Every trip we made on our rickety bus was accompanied by a band of the translators who brought along guitars, tamboras, and guayos. A guayo is a tin cylinder instrument played like a metal scraper.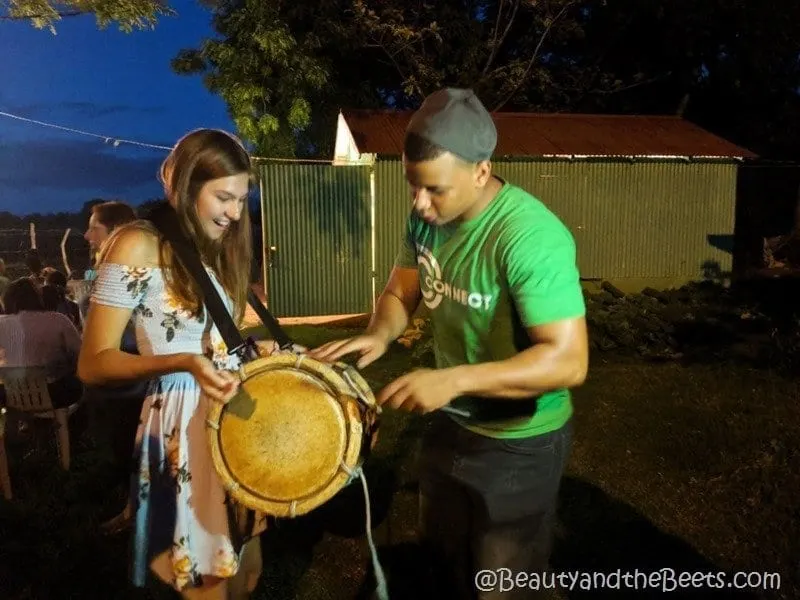 The locals were also happy to teach a few us how to play the tambora, a Dominican drum.

The Colors of La Romana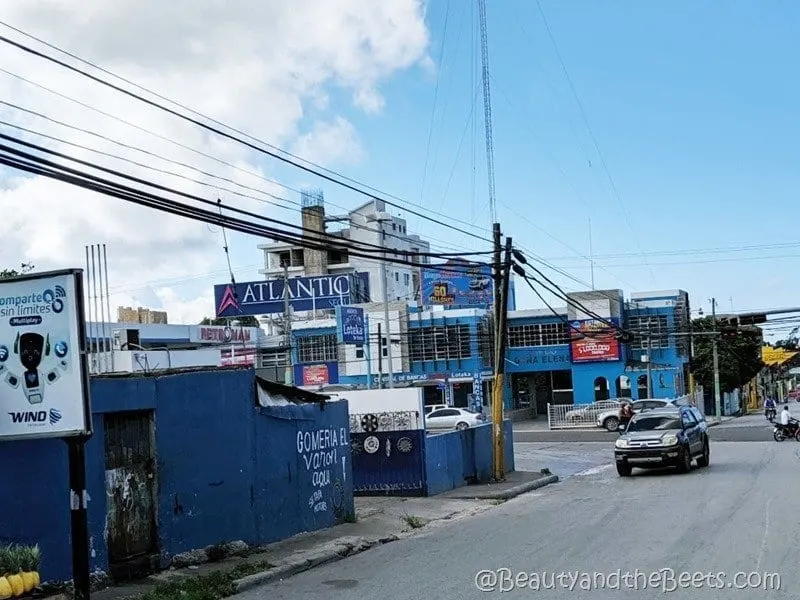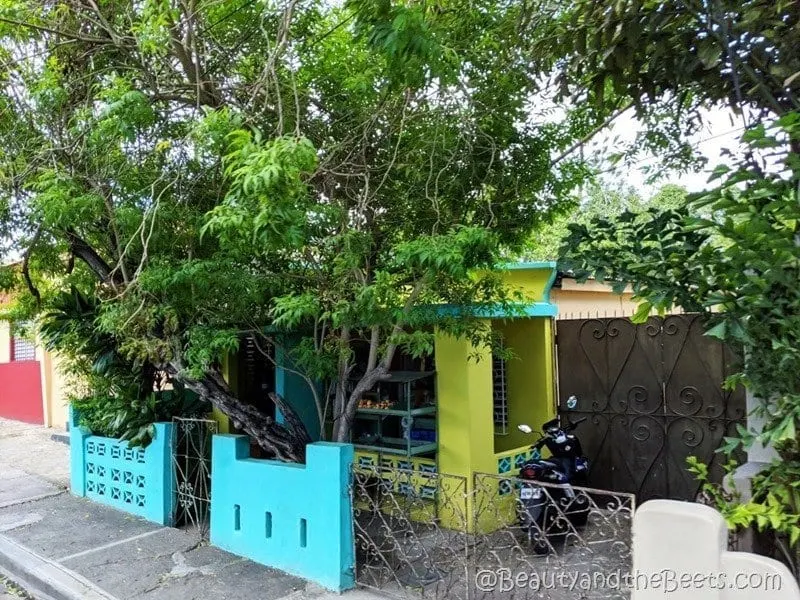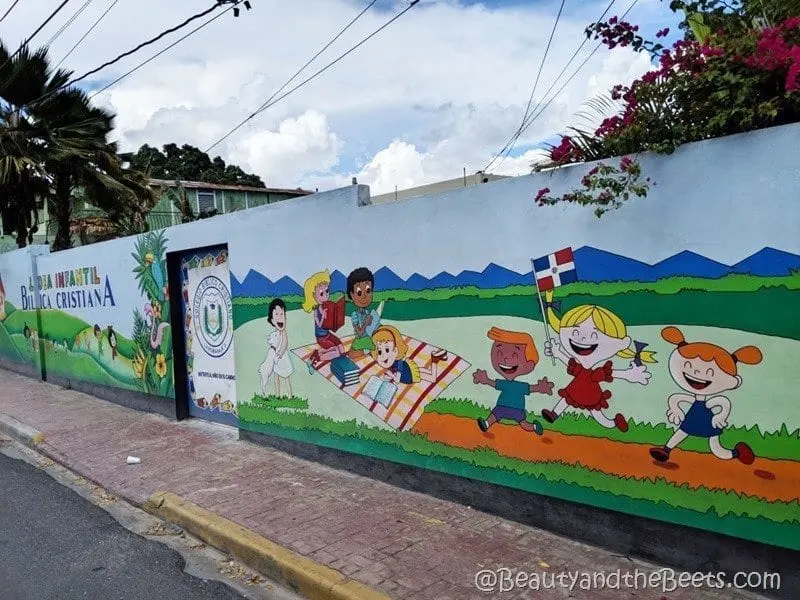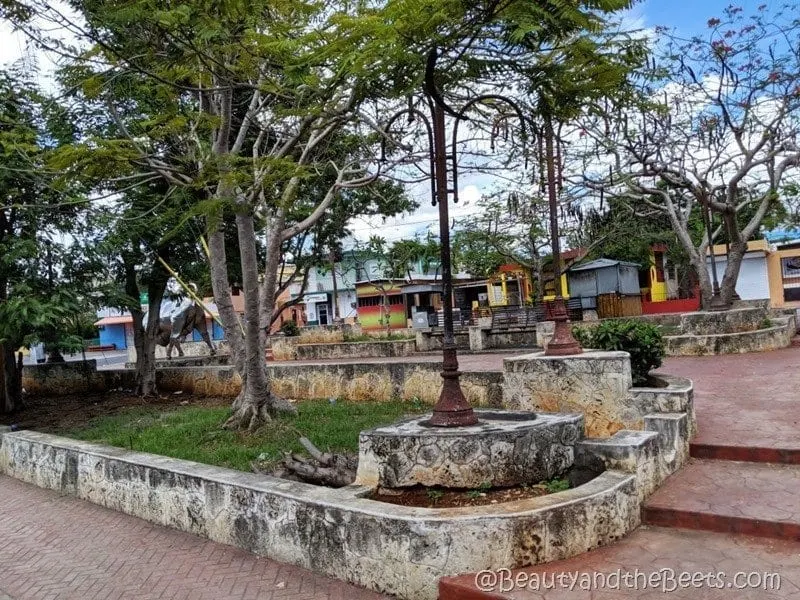 The Dominican Republic is also a very colorful country. Buildings are pastel and/or brightly painted.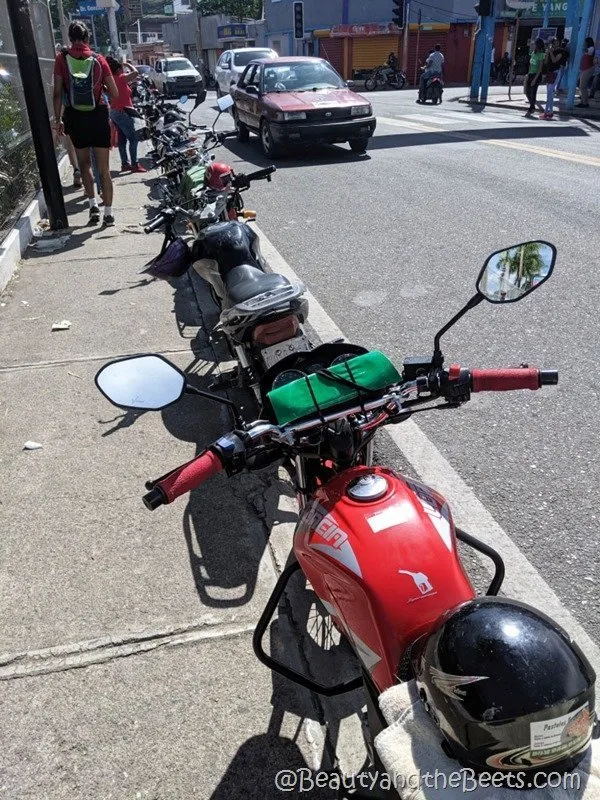 Mopeds are the primary mode of transportation around La Romana. They are everywhere!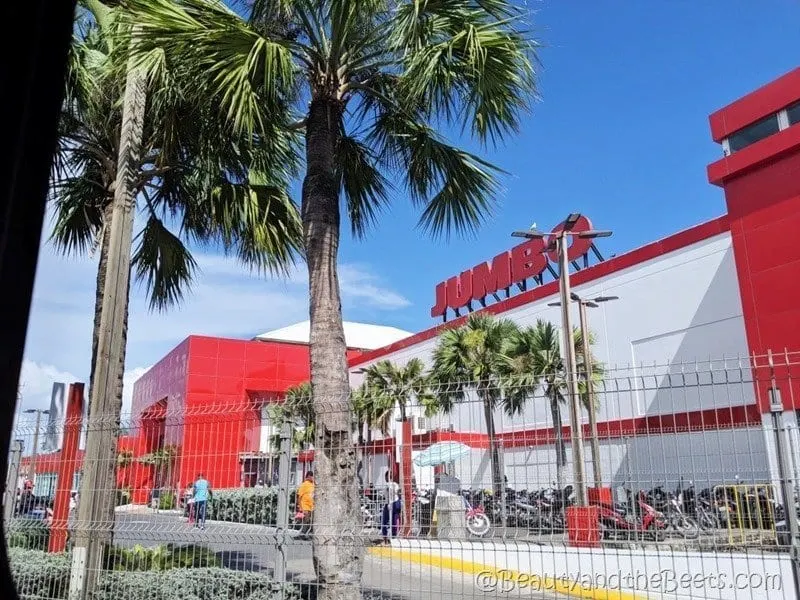 On our last day, we took a trip to Jumbo, a local Supermercado for souvenirs for our friends back home.

My Takeaway from the Dominican Republic Mission
I had lunch with my friend Joy not too long ago, a friend I had met on the trip, and I asked her what made the trip so special for her. Joy had come to the Dominican Republic with her husband, college aged daughter and her son, who is still in high school. She enjoyed watching her family serve alongside each other and the others in the church.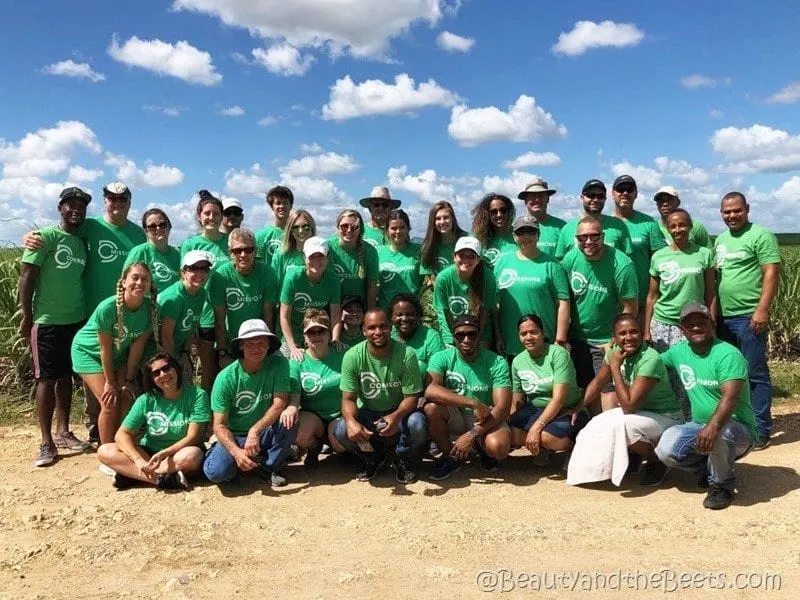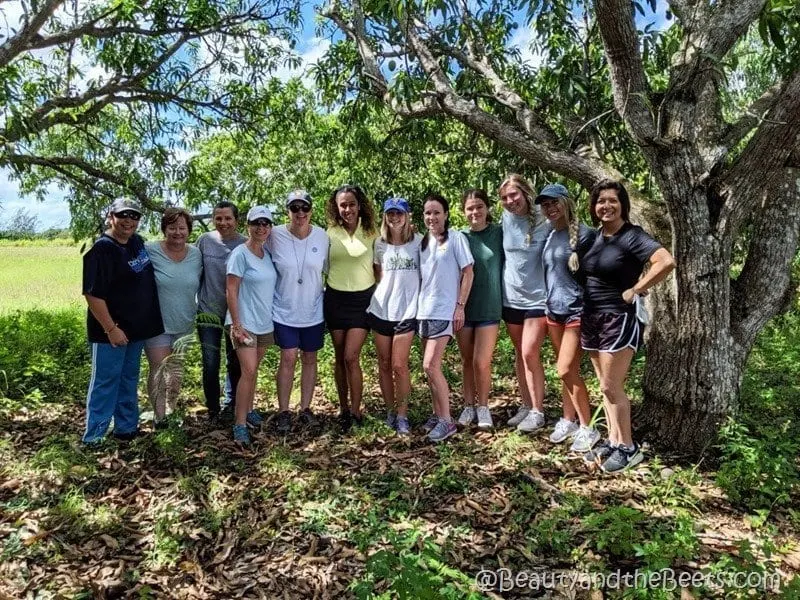 This was truly a humbling experience. For six days I did not think about myself, my problems, my work, my bills, etc. And I walked away with lifelong church friends. They are the only other people I know that experienced what I did.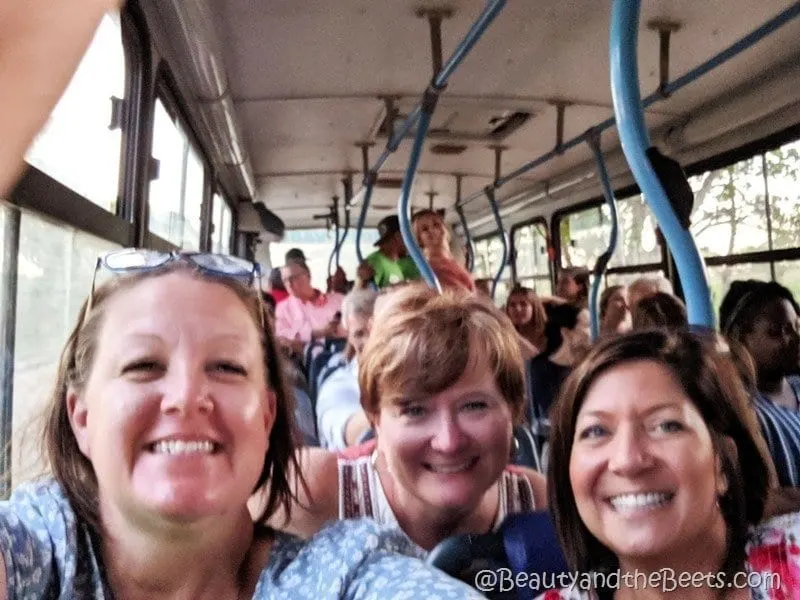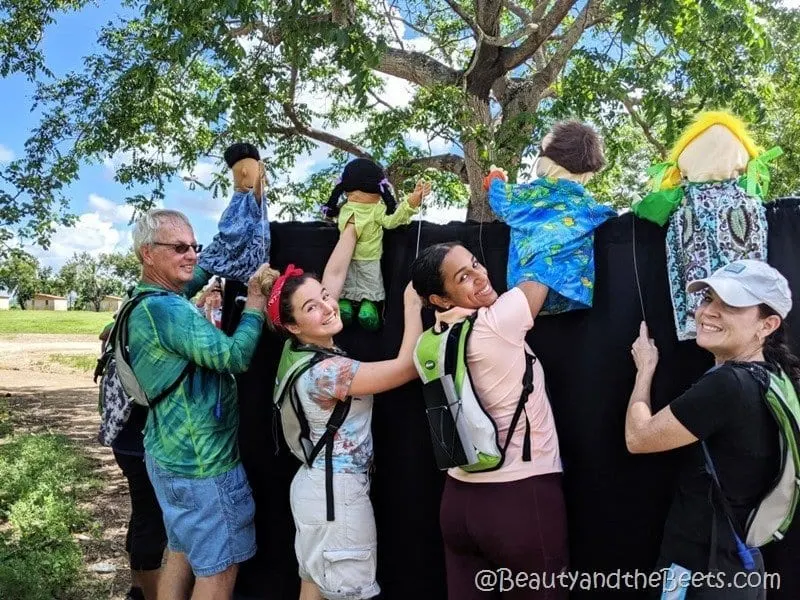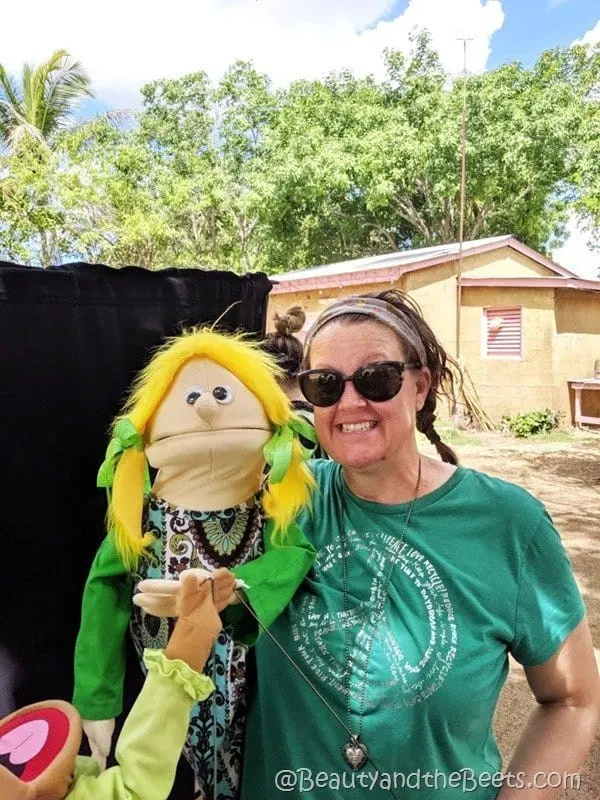 I was truly touched by how well we as a group had all worked together. Our youngest member was a mere 13 years old and our oldest was well….let's just say older. We were a very cohesive unit. Also in our group was one of our Campus Pastors and a few other employees of the church. For many of us it was our first mission trip experience.

What's Next for the Dominican Republic Mission?
In March of 2020 I will be heading back down to the Dominican Republic to visit more batays and the girls orphanage the church visits with every trip. Many have asked if I felt safe in the country and the answer is yes. First of all, we never went anywhere without someone else and most of the time we were always in large groups. Secondly, we drank only the bottled water and soda we were given by the Laughing Hearts Ministry. We were accompanied at all times by locals who could translate to others. As a matter of fact, many people really enjoyed us being around. In the public cafeteria during our meals at Iberia, when the locals saw us praying before our meals, they were very respectful and prayed with us.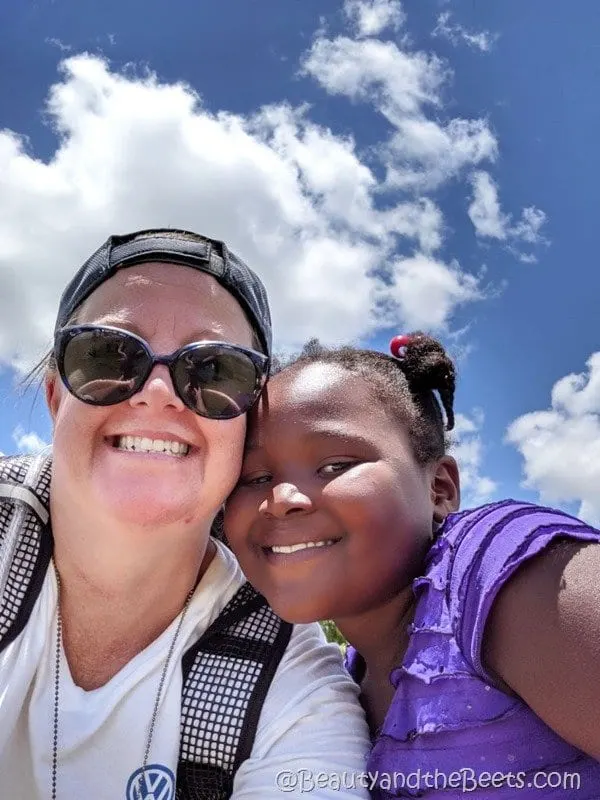 Jump to:
What is a Batay
The Sugarcane
The Houses in the Batay
Our Dominican Republic Mission
The Wedding
Where We Stayed
What We Ate
The Sounds of La Romana
The Colors of La Romana
My Takeaway from the Dominican Republic Mission
What's Next for the Dominican Republic Mission
Pin this photo to save this article: