Healthy breakfast on the go. These egg muffin bites are simple to make and will store up to 5 days in the refrigerator for easy grab and go.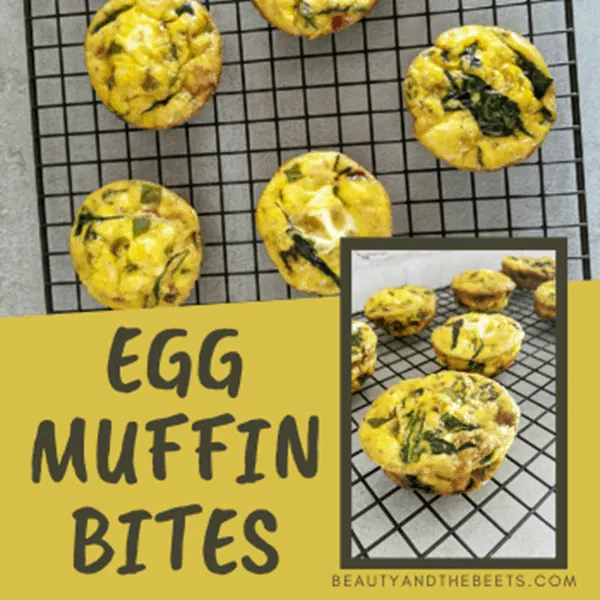 I am not a morning person. I prefer to start my day with a run, then a shower, then breakfast. By the time I get anything to eat it's time to run out the door to a meeting or a photoshoot. Morning time for me is tight.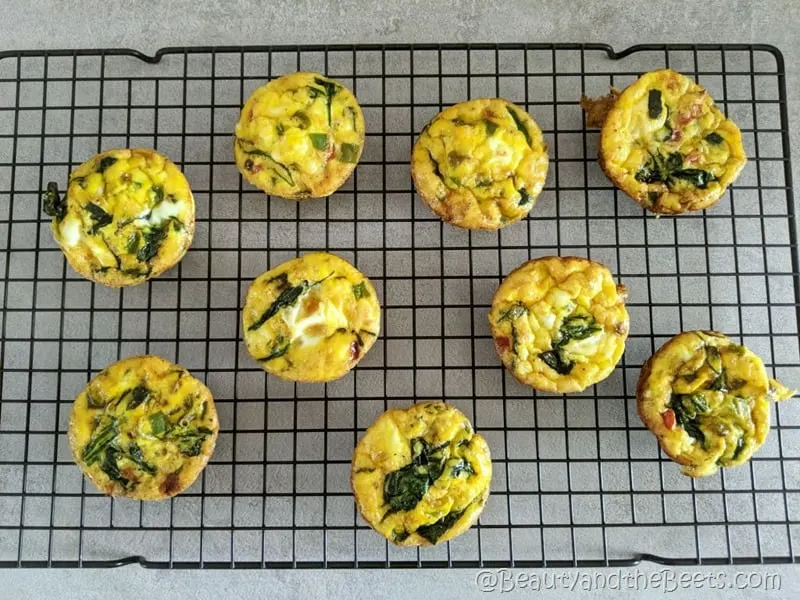 My go to breakfast tends to be a portable carton of cottage cheese or a red delicious apple. Something quick, something easy. If I have time on the weekend I will make a batch of No Almond Energy Bites or Coffee Protein Bites for an easy grab and go breakfast.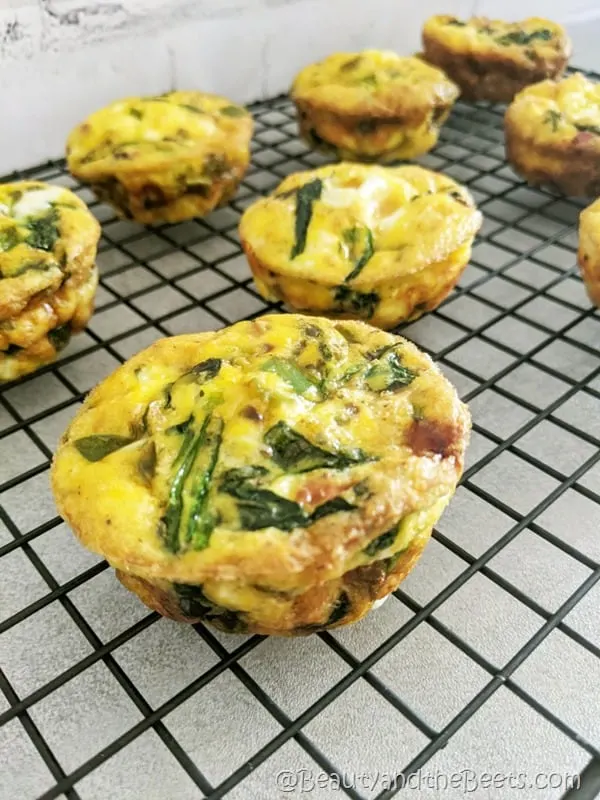 Then I came across these healthy and easy egg muffin bites. Game changer. Grab your egg muffin and get out the door.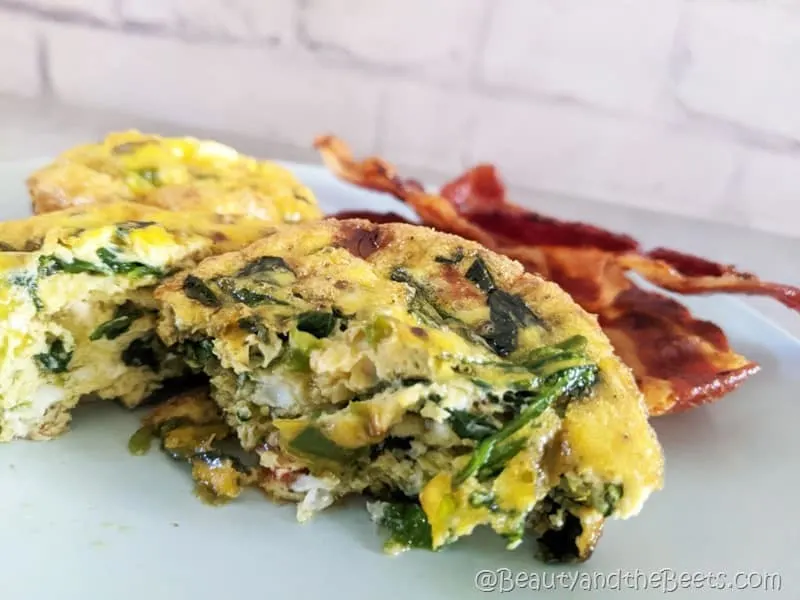 Mix-ins are easy as well. I always grab pre chopped veggies at the grocery store – peppers, tomatoes, onions, whatever is available.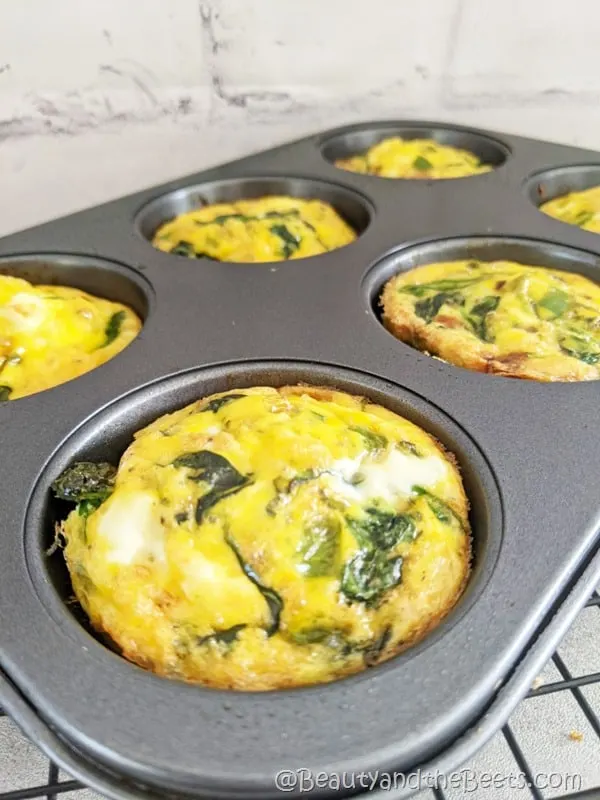 My most important tip is to spray the muffin tin well so the eggs don't stick. I prefer not to use cupcake liners, I think they cook better straight in the pan.
Keep these in an airtight container and store in the refrigerator for up to 5 days.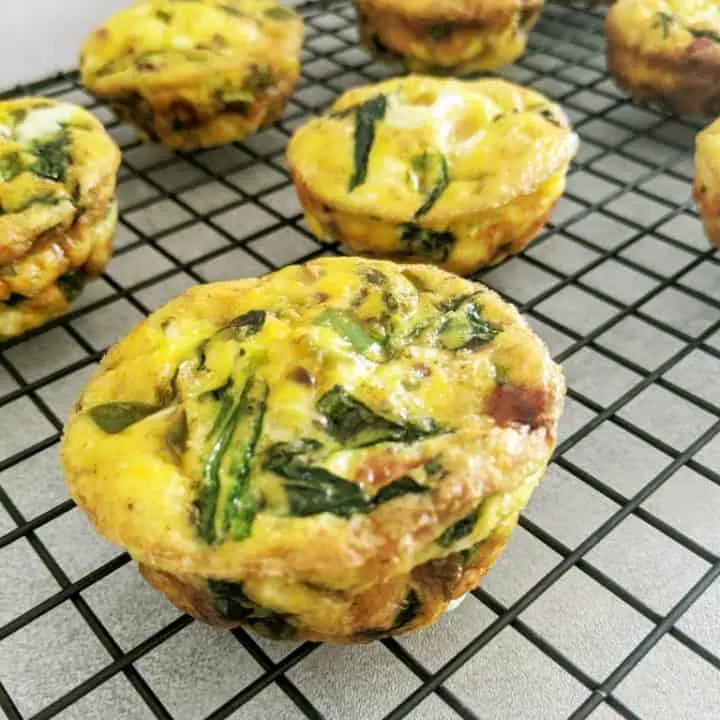 Easy Egg Muffin Bites
Easy breakfast on the go - Egg Muffin Bites
Ingredients
6 large eggs
2 tablespoons of water
mix ins- diced peppers, tomatoes, onions, spinach, ham, bacon, etc.
Instructions
Preheat oven to 375 degrees. Spray a 6-cup muffin tin liberally with olive oil spray.
In a medium bowl, whisk the eggs with water.
Add vegetable or meat mix-ins and stir.
Divide the egg mixture into the muffin pan.
Bake at 375 degrees for 20 minutes, or until the eggs or golden and puffy.
Remove the egg muffins from the pan and set on a cooling rack.
Serve immediately or store in an airtight container in the refrigerator for up to 5 days.