Frozen corn and mixed spices make this esquites recipe quick and easy. If you prefer to grill your own corn and cut the kernels off yourself, go for it!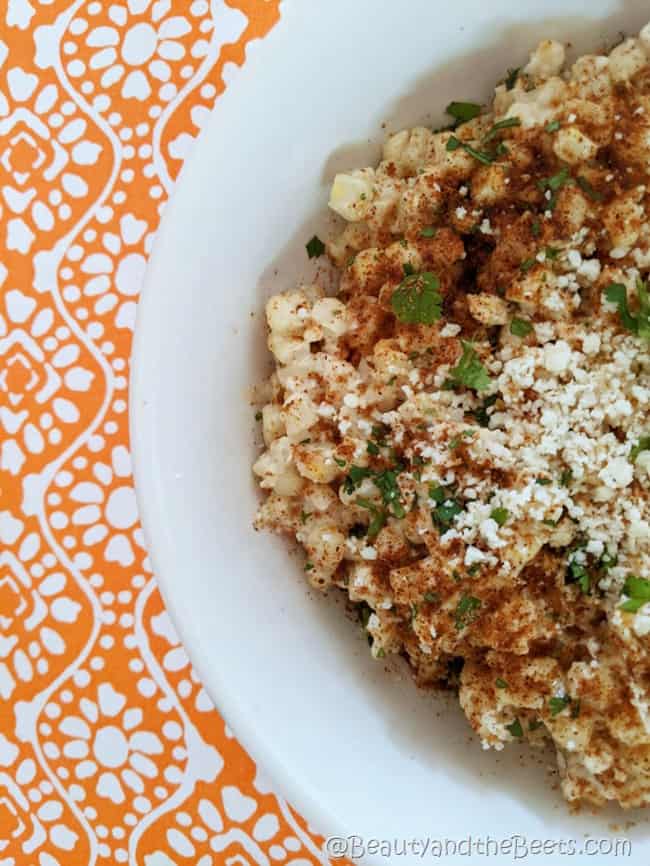 Traditionally, in Mexico, what we know as Mexican Street Corn is sold still on the cob and the cob is on a stick. They call this elotes. However, many Mexican and Tex Mex restaurants across the United States remove the corn from the cob and call it esquites.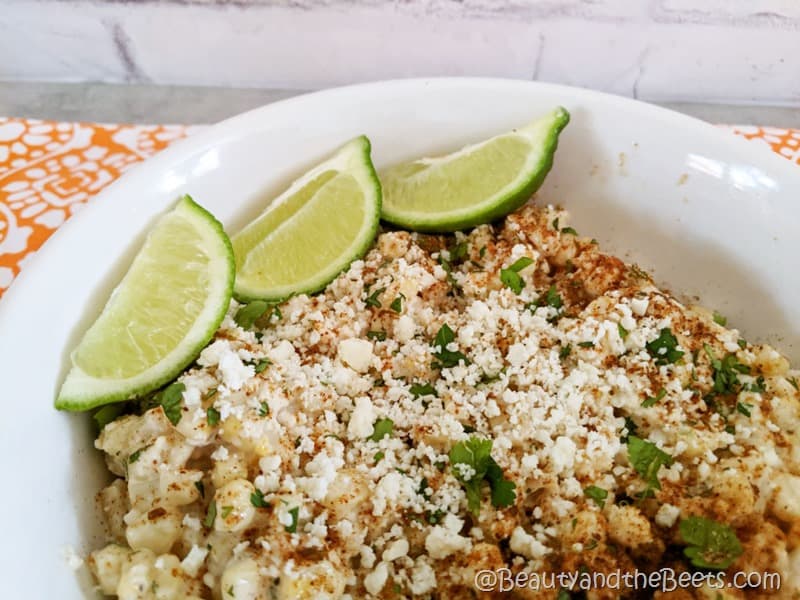 I happen to like the esquites version better – less stringy corn things in my teeth. Plus I like being able to mix everything in a bowl rather than on the cob. I have a great recipe for Mexican Street Corn Nachos if you prefer your esquites with some crunch.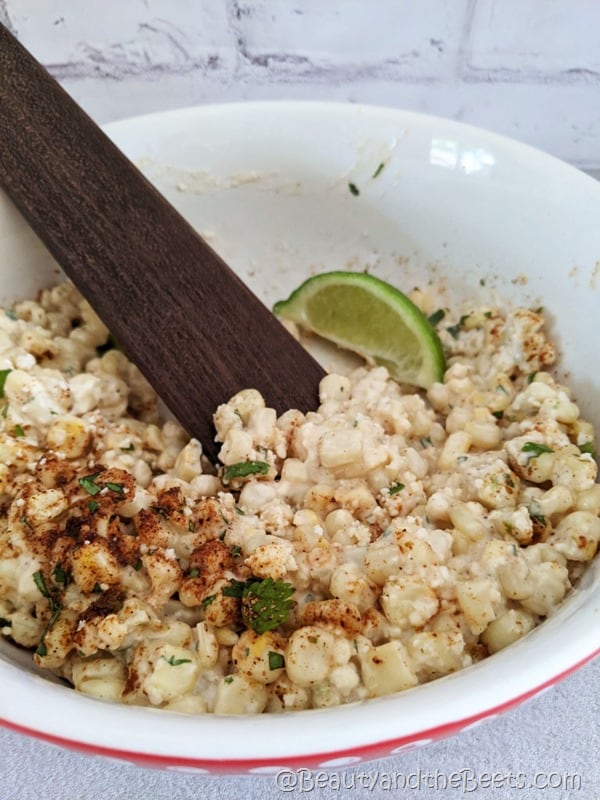 I use frozen corn for this recipe, it's just so much easier than grilling corn on the cob and then cutting the kernels off the cob. However, if you prefer the taste of grilled corn to the frozen steamed version, go for it.
I also like to mix the spices in a bowl before sprinkling it into the corn and the crema – for me it just seems easier for even distribution. I hope you enjoy this super quick and easy esquites recipe!
I got those wooden utensils in the picture from a company in Montana called Earlywood. I met founders Brad and Charlotte at a food blogging conference in Salt Lake City. They have the BEST handmade wooden spoons, scrapers, spatulas, and other kitchen necessities. For more information on Earlywood Wood Utensils CLICK HERE. (<–NOT an affiliate link)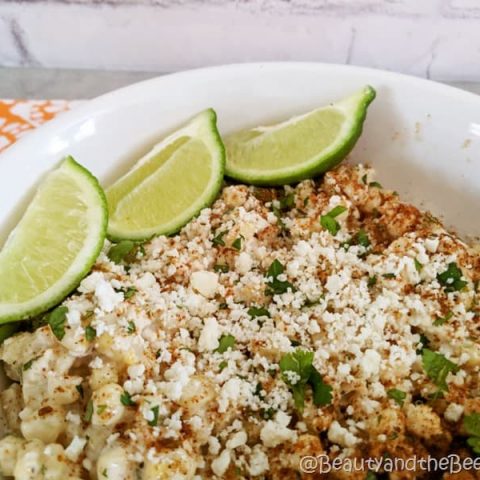 Easy Esquites Recipe (Mexican Street Corn)
A quick, easy, and delicious esquites recipe (Mexican Street Corn)
Ingredients
2 teaspoons fresh cilantro, chopped, plus more for topping
Lime wedges, for serving
For the spices:
For the crema:
1/2 cup low fat mayonnaise
1/4 cup plain Greek yogurt
Instructions
Cook the corn according to package directions.
In a bowl, combine the salt, chili powder, paprika, and garlic powder together.
In another larger bowl, mix the mayonnaise and the yogurt together to make the crema.
Add the cooked corn to the crema and mix to blend well.
Add the spices, 2 tablespoons crumbled cotija cheese, and 2 teaspoons minced cilantro. Stir to combine.
Top the corn with extra cheese and cilantro.
**This post contains affiliate links. I only link to products that I use myself and believe in. Your support is greatly appreciated.**