My Mother and I were in the Lincoln Center area in New York City (near the Upper West Side) when we stumbled into Ed's Chowder House in the Empire Hotel. We intended on only having a bowl of chowder but once we looked at the menu, we knew we wanted more.
We found a quiet little table in the corner of the bar mid-afternoon on a Sunday. First, my Mother chose the Wild Mushroom Chowder. It was super rich and creamy topped with sliced leeks and porcini cream. It was perfect for a chilly Manhattan day.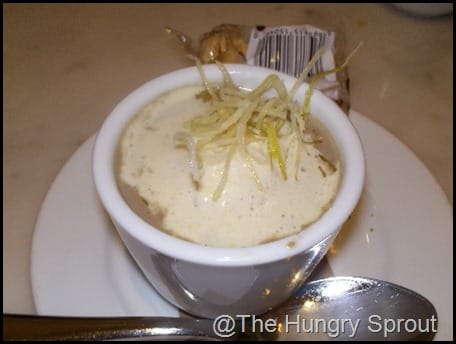 I opted for the New England Clam Chowder. Ed's Chowder House version is made with bacon, which our server told us is always used in a traditional Clam Chowder, though I have found no evidence to back this up. I thought it was very good. Not too thick, not too thin. Huge chunks of potato and clams made this a real hearty soup. Though I did not find any actual chunks of bacon in the chowder, there was a prominent bacon flavor in every spoonful.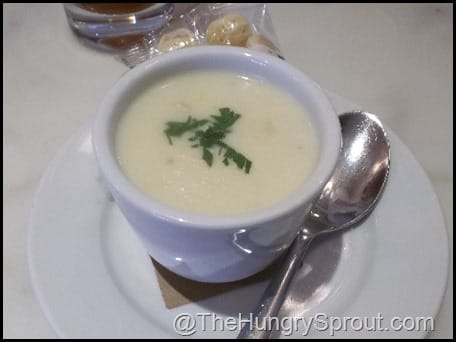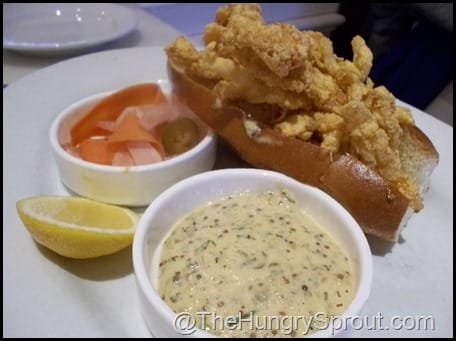 As we were looking over the rest of the menu, we decided to try the sandwiches. While the Lobster Roll initially caught my eye- I decided instead to try the Fried Clam Po' Boy– something hot instead of cold. I had a large pile of fried and breaded clams crammed into a New England Split top roll – it was so overflowing clams were falling out of the bread. It was awesome. That's how it should be. The sauce was a spicy mustard tartar sauce that paired perfectly with the clams. What I liked most about this Po' Boy is the fact that the clams were perfectly crispy- not chewy like other places. Also on the side was a little sampling of some pickled carrots and rhubarb. Deliciousness.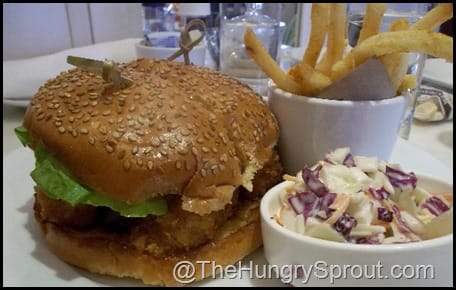 My Mother ordered the Shrimp Po' Boy. This was served on a sesame brioche roll and garnished with lettuce, tomatoes, tartar sauce and pickled onions. These were not the usual small shrimp you would normally think of when ordering a Po' Boy. These were big, thick and meaty. Though I thoroughly enjoyed my clam roll, I would have prefer to have the Shrimp Po' Boy next time. The shrimp was great, the roll was delicious and even the small side of fries that also come with the sandwich were good.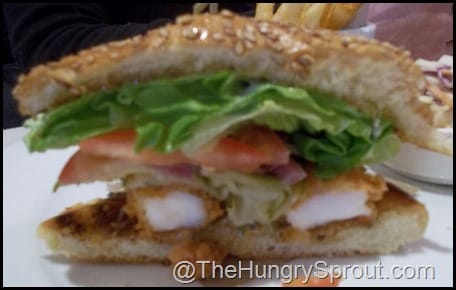 We had a nice lunch at Ed's Chowder House. Even though there are so many unchartered places to eat in New York City we would most definitely go back there for a visit, especially if we were to have tickets to a show at Lincoln Center. And who knows? Maybe we will bump into Regis Philbin next time. He claims Ed's Chowder House as one of his favorite places. Rightfully so.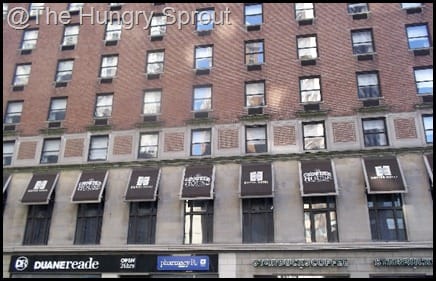 Ed's Chowder House is open for breakfast, lunch and dinner seven days a week including brunch on the weekends. For more information and to view the complete menus visit the website: Ed's Chowder House New York City