With so many amazing restaurants all over the Las Vegas strip, it's hard to find one that really stands out among the others. One that is fast and casual, and not overpriced. As Mr. Beet and I looked high and low, we finally came across Eggslut at the Cosmopolitian Hotel & Casino. A very small location on the second floor above the slot machines, the spot used to be a coffee and bakery with not a lot of traffic. Upon being transferred into Eggslut, there is a line that wraps around the back wall at all times during the day.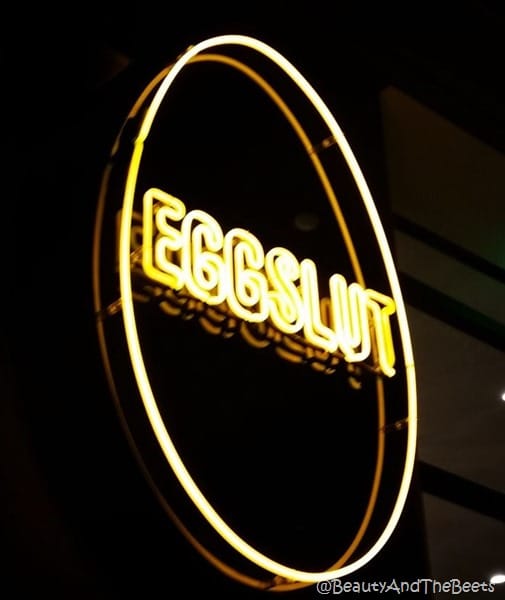 Mr. Beet and I decided to wait, thinking all these people must be on to something. And they were. Though the menu is very small, it is quite creative. Most items involve eggs save the arugula salad and the buttermilk biscuit.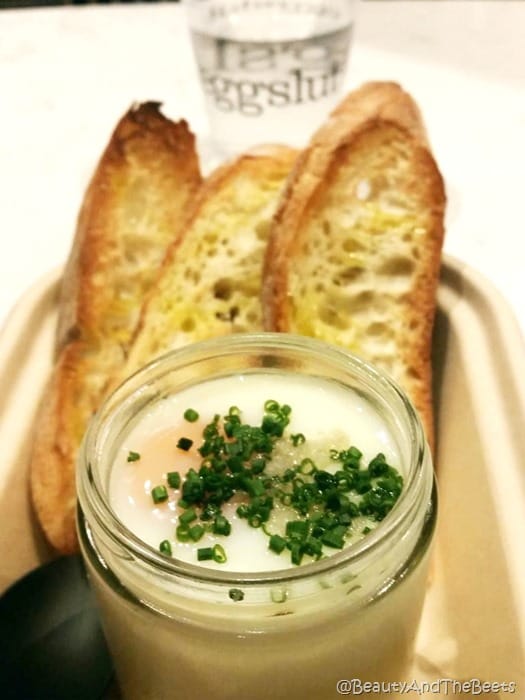 I ordered the Slut, a cage-free coddled egg over top potato puree, served with baguette bread. I loved the egg in the glass with the potato, it was topped with sea salt and chives. I probably could have eaten several of those but it really was enough food.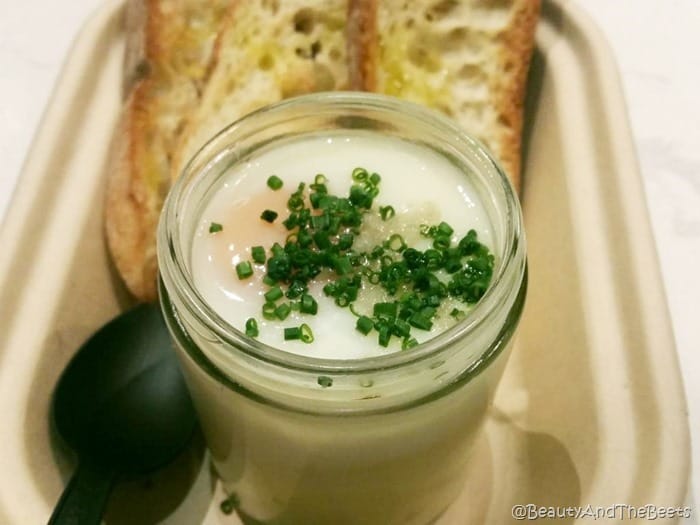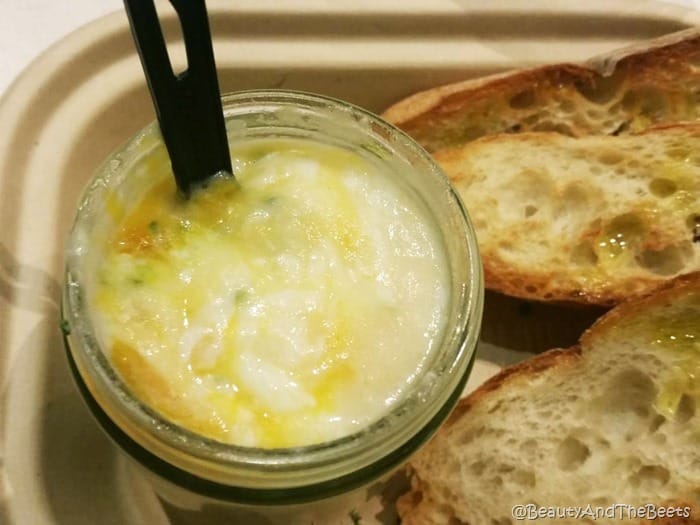 Mr. Beet ordered the Fairfax sandwich, a cage-free soft scrambled egg with chives, cheddar cheese, caramelized onions, and sriracha mayonnaise on a brioche bun. Not too spicy, not too big, it was a perfect breakfast dish.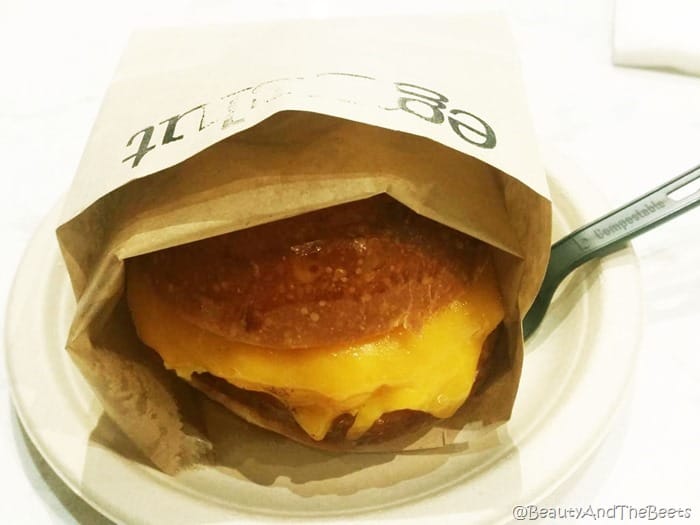 On my second visit I ordered the Egg Salad Sandwich. The eggs were hard cooked and mixed with chives and a honey mustard aioli, also served on a Brioche bun. I loved it just as much as the coddled egg on potato hash.
Don't be put off by the line, it moves quickly. Finding a place to sit and eat is tricky as the space is so small. However, there is a bar just around the corner that does not open until later in the afternoon, so many people find a spot to sit there. 5 out of 5 sprouts.