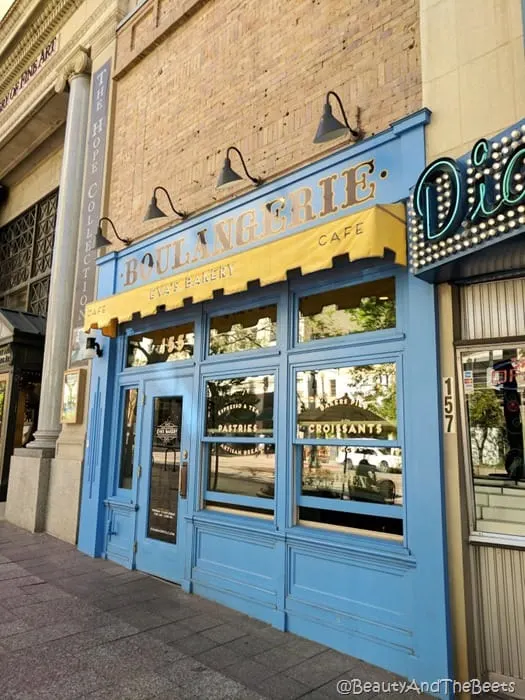 I was in town for a conference, where I was a part of the Cupcake Wars live stage show at the Eccles Theatre, on South Main Street in Salt Lake City, Utah. Every morning I walked from my hotel to the theatre, and every morning I stopped a little place called Eva's Bakery along the way for my morning coffee. One morning, Mr. Beet, myself, and a few friends I was with decided to linger a little longer and grab breakfast/lunch instead of our usual quick in and out visit. It was a beautiful spring morning so after we placed our order at the counter, we grabbed our coffees and sat at a table outside.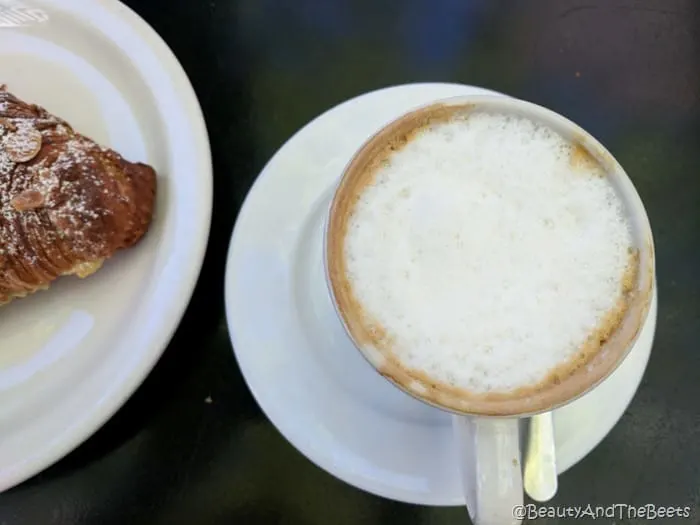 Our food didn't take long to arrive which was a good thing because we were hungry. Two of us ordered the Roasted Beet and Avocado Toast, a unique spin on the toast style that has been gaining popularity over recent years. The avocado was sliced as opposed to being mashed, and the bread was crusty. The menu calls it "house seeded bread" and it is made fresh daily. Both yellow and red beets topped the avocado with scallions and a lemon herb vinaigrette.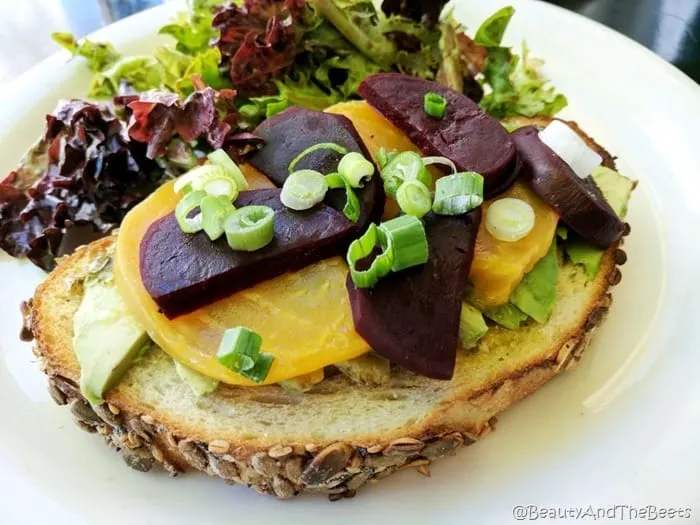 One of our friends ordered the Beet and Avocado Toast with a poached egg. A great idea. The toast is also served with potatoes and organic greens.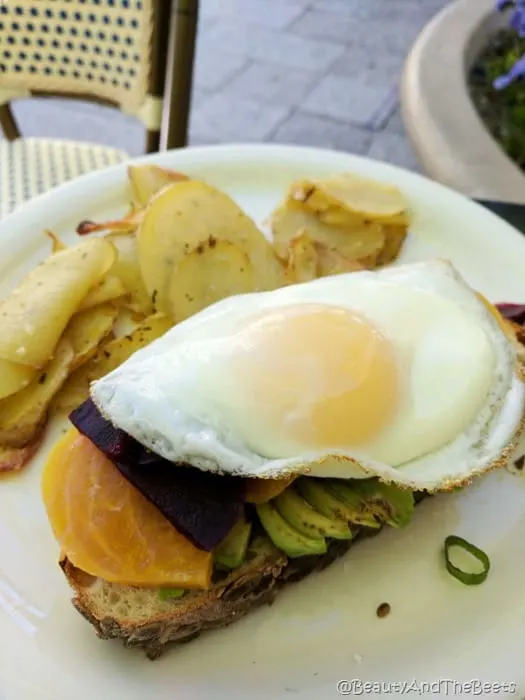 Mr. Beet tried the Vegan Plate, a collection of crostini topped with ratatouille and white bean puree, served with a lightly dressed orzo salad. Perfect and light.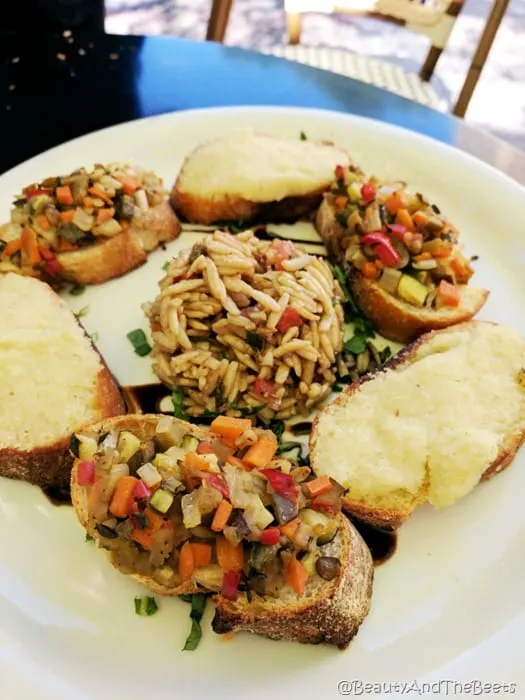 He also won't go into a bakery without trying a pastry so he chose the Almond Croissant, his favorite. It is also baked fresh daily here at Eva's Bakery and was wonderful.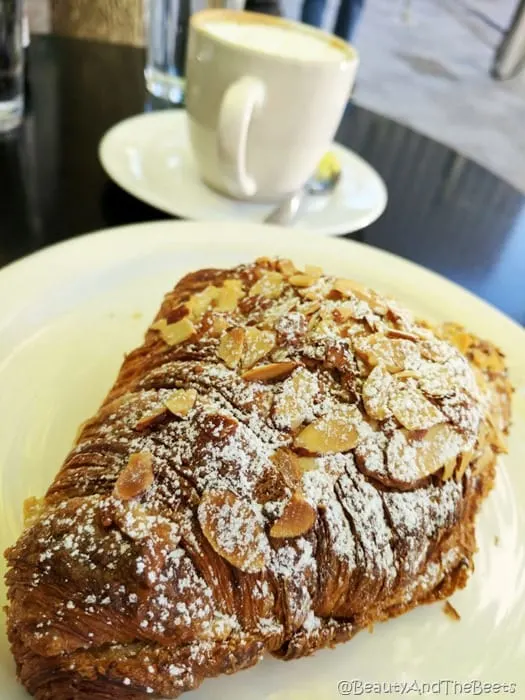 Other pastries include items like Truffle Cakes and Lemon Lavender Muffins. The selection does change daily.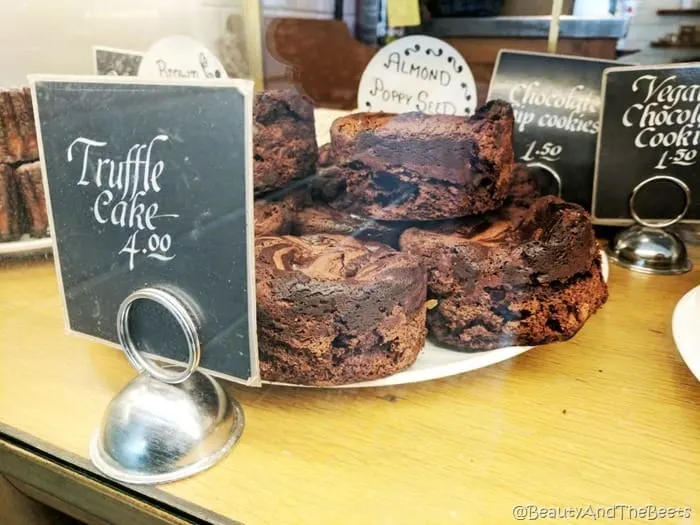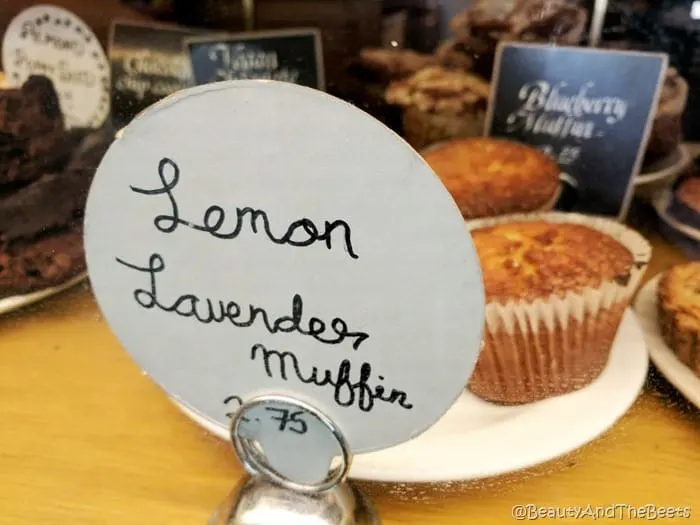 I went for the Pear and Arugla Salad, with maple glazed almonds, lemon vinaigrette & goat cheese crostini.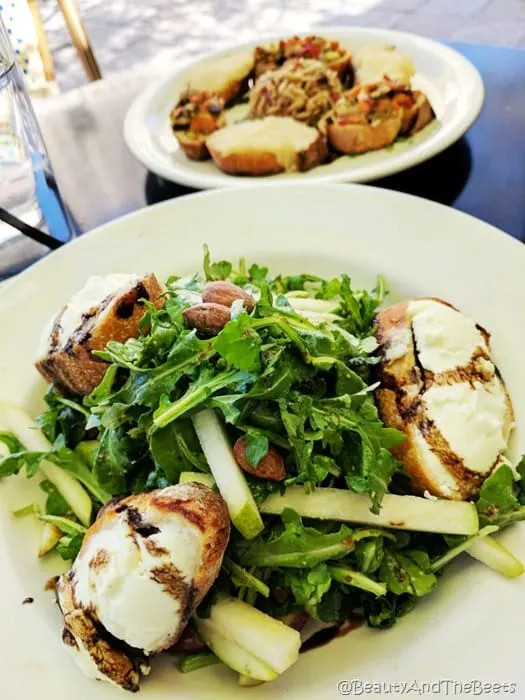 To accompany my salad I also ordered the Jasmine Rose Kombucha from the local Salt Lake city brewer Mamachari.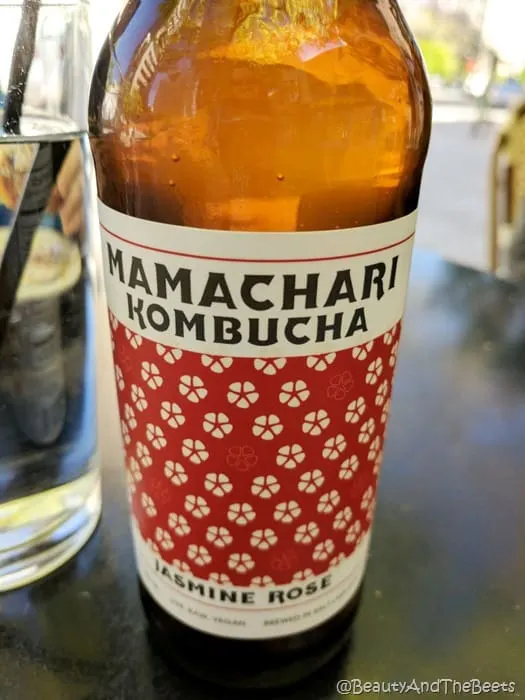 As I said, we frequented this place the entire week we were in Salt Lake City and we spread the word around the conference. Many others loved this place too and soon we found ourselves waiting in line behind other conference attendees (whose hotel was NOT on the way to the venue mind you!) 5 out of 5 sprouts.
Eva's Bakery Salt Lake City website