So I 've been doing the Friday Favorites link up thing FOREVER so I decided to switch it up and start doing my own link up featuring brands we love and work with. Read more below and Welcome to the Featured Friday Link Up #3!
About the Featured Friday Link Up:
I have started a new link up called Featured Friday. Here is how it works- this will be a place for bloggers to share their work with brands- sponsored posts, giveaways and general screaming from the rooftops about brands you love!! It does not have to be sponsored, it could merely be a mention of a snack or a shoe you are loving this week. But PLEASE- no corporate bloggers, please be an individual freelance blogger with your own domain and not a writer for someone else's. That's all I ask. Super easy- just tell me what you are loving this week- whether it is a brand, a product, a giveaway- whatever!! Your link can be from your post on Friday or any post from this week featuring or talking about a brand that you love. Did you love the yogurt you had at breakfast? Post it! There will be lots of PR eyes on this link up starting this week so you never know who will click on your post.
I am also joining the Friday blog party with Heather from Life in Leggings, Andrea from Momfessionals and Angela from Happy Fit Mama. So let's get this party started!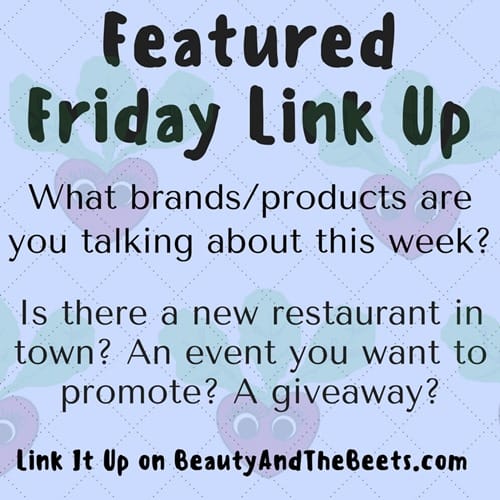 Happy Happy Friday!! We here in Florida have been bunkering down for a few days as Hurricane Hermine has been visiting our beautiful state. Yuck. Just last night I had the weatherman on TV mention my street and told us to take cover as a strong rotation was heading our way. And just like that, it dissipated almost as quickly as it formed so my neighborhood fared OK. Not sure about the rest of the state. As I write this, the hurricane is expected to make landfall in the overnight hours so we shall see.
So, ahead of the storm I was not in a cooking mood. Mr. Beet and I just wanted to grab something quick so we stopped by Zoe's Kitchen. Have you guys eaten here yet? So many fresh and healthy options and it's quick. I prefer the Veggie Kabobs with grilled mushrooms, zucchini and tomatoes served with braised white beans.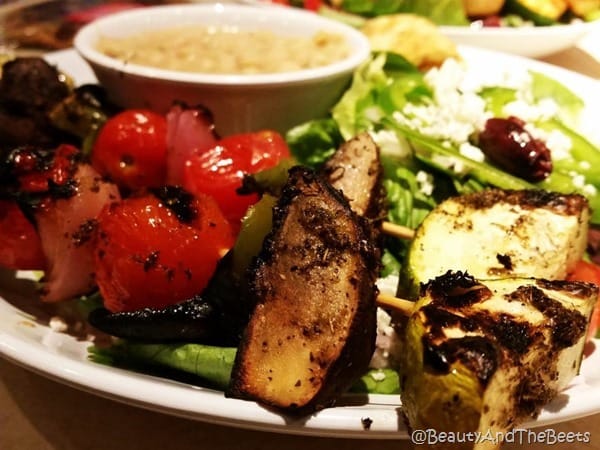 Mr. Beet loves the Salmon Kabobs with a side of tzatziki and hummus.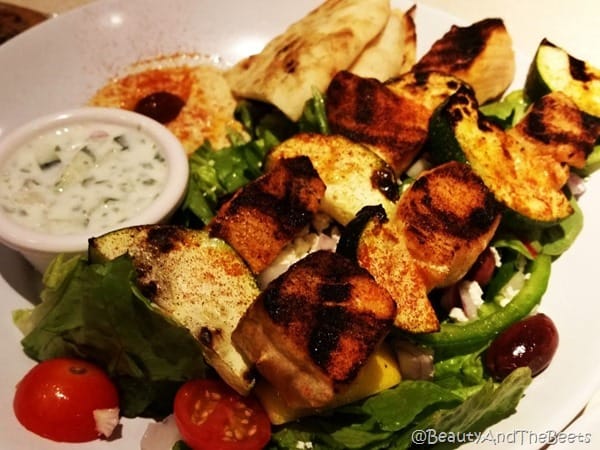 And they have freshly baked cookies the size of your head. We love Zoe's Kitchen and so happy we finally have a few that have opened in the Orlando area.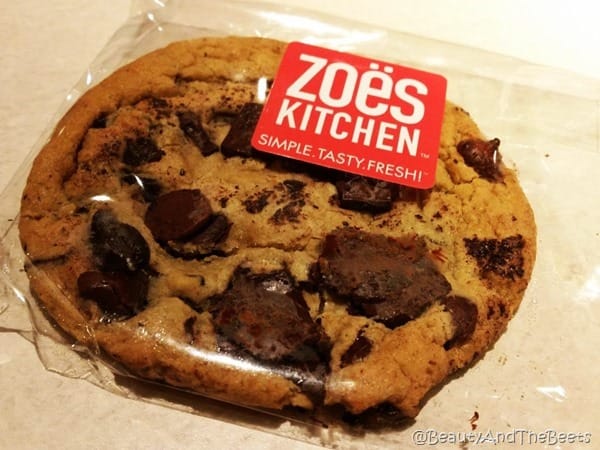 Of course, sometimes when we want a huge variety of menu items, we take a trip to Whole Foods, just down the street from Zoe's Kitchen. We stocked up on all kinds of yummy foods in case we are stuck at home for a few days while the storm passes.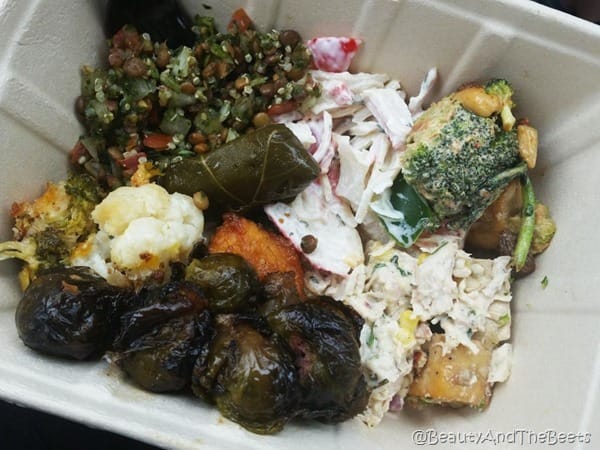 I also discovered an oil and vinegar shop very close to my house. Apparently it has been there for a year and I didn't even know about it. My friend Kim Button did a nice review of vom Fass in Winter Garden. I walked out of there with bottles of grapefruit oil and honey balsamic vinegar. I have only made a salad with them so far but I am looking forward to mixing and matching more varieties and creating some unique dishes.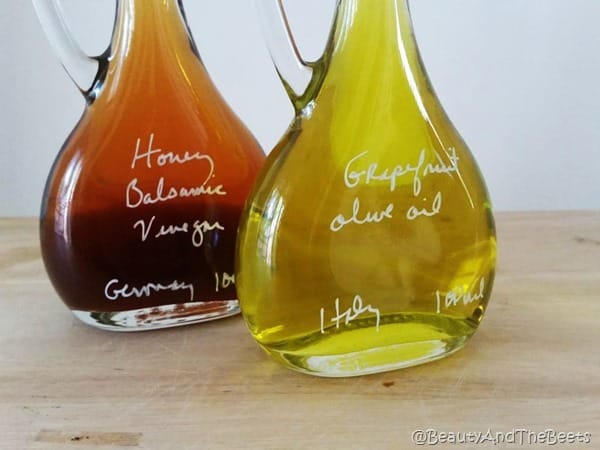 And…..it's that time of year again. The Halloween decorations are out in the stores now. I found this adorable Nevermore Tombstone at Home Depot. I am a big Edgar Allan Poe fan ever since I worked in the Poe Haunted House at Halloween Horror Nights at Universal Studios here in Orlando a few years ago. I even have this kitten we named Lenore Raven Poe after some of the characters I played in the house.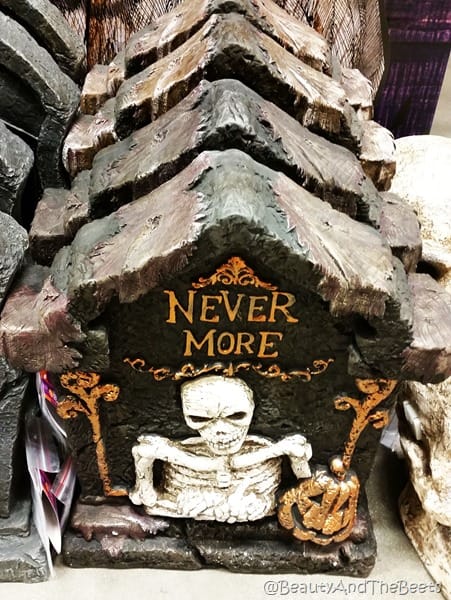 Pretty soon we will be sipping Pumpkin Spice Lattes. PSL will be in Starbucks stores Tuesday…along with a new season beverage – the new Chile Mocha!!
And speaking of Lenore……this upcoming week I am planning to go through my closet and start figuring out what to keep, what to donate and what needs to be tossed. But Lenore has found a spot in my closet that she likes to retreat to when she wants to be alone. Lucky for me she doesn't shed much so my clothes are not covered in Lenore hair.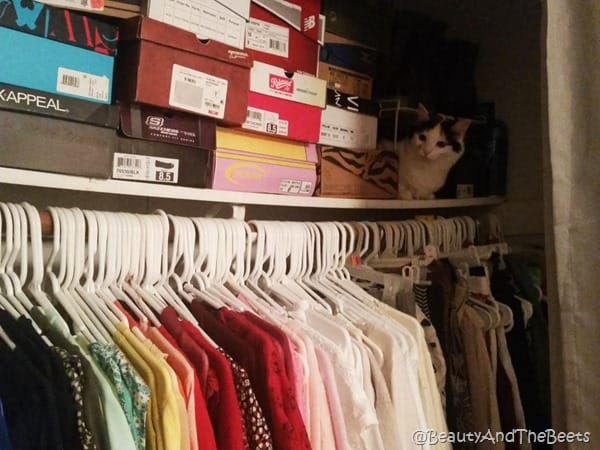 Posts from BATB this week: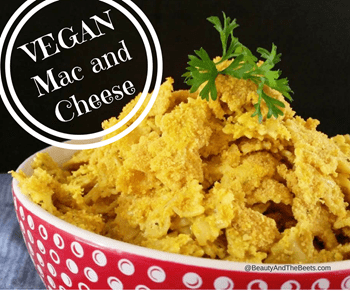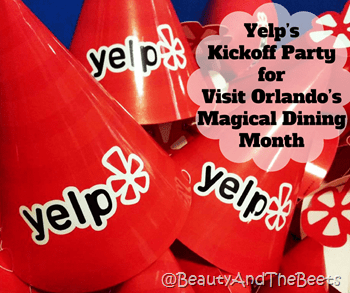 And one more thing…last weekend I attended an ELO concert on behalf the Orlando events site – CitySurfing Orlando. Read my review here!!
And now it's your turn!! What are your favorite posts of the week? Link it up with the blue button below and have a great weekend!!
So have a great weekend everyone and don't forget to join the link up!!