A group of four women set out on an adventure – fly fishing in Missoula, Montana.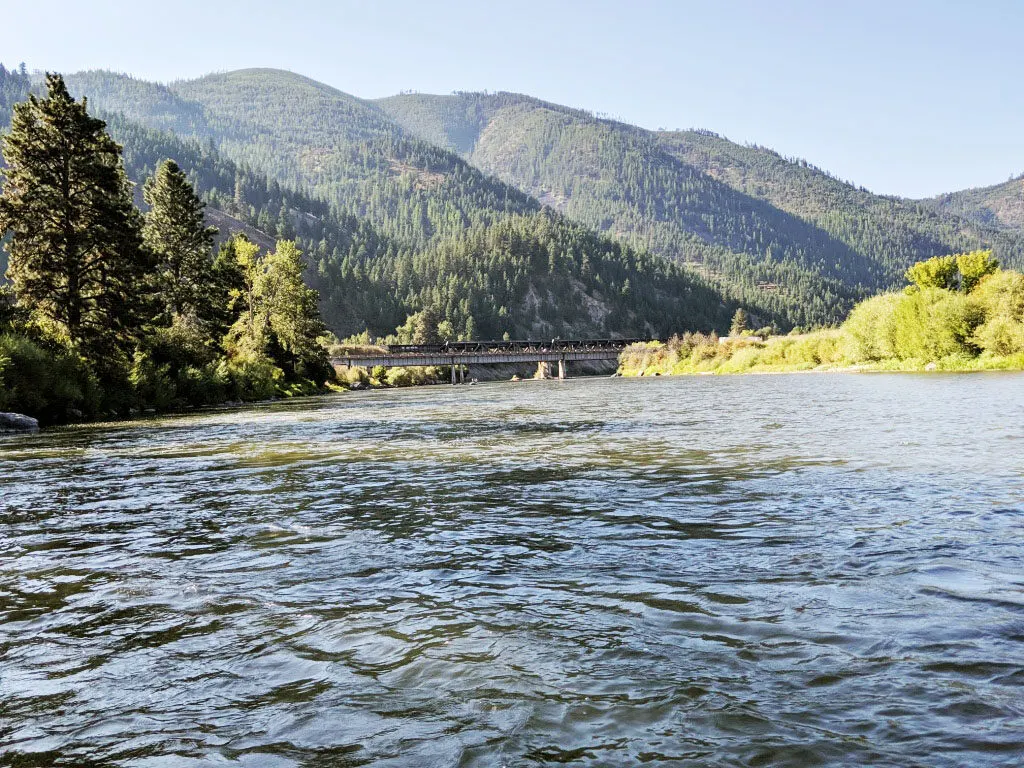 Disclosure: We were hosted by Destination Missoula for the duration of our trip where we were comped our lodging, meals, and activities. However, all opinions are my own and were not influenced by anyone else.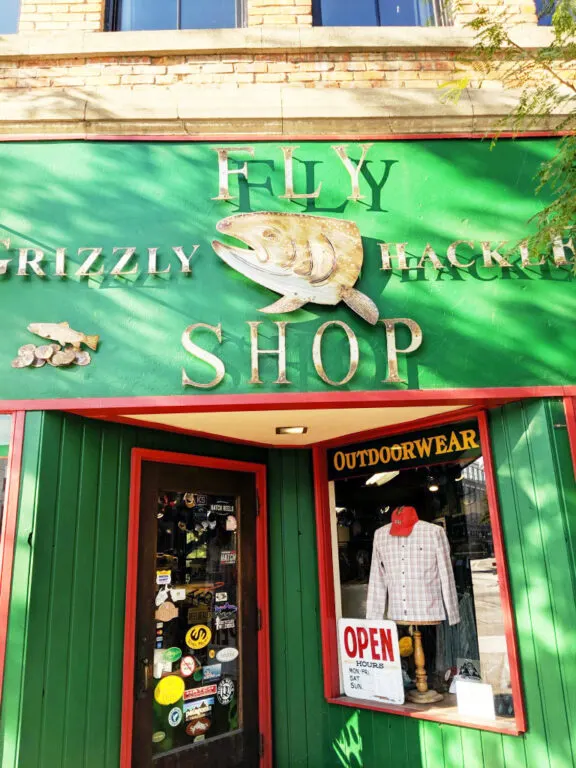 It was a cool morning in September when we gathered at the Grizzly Hackle Fly Shop on Front Street in downtown Missoula. We were about to embark on a 3 hour fly fishing excursion on the Clark Fork River.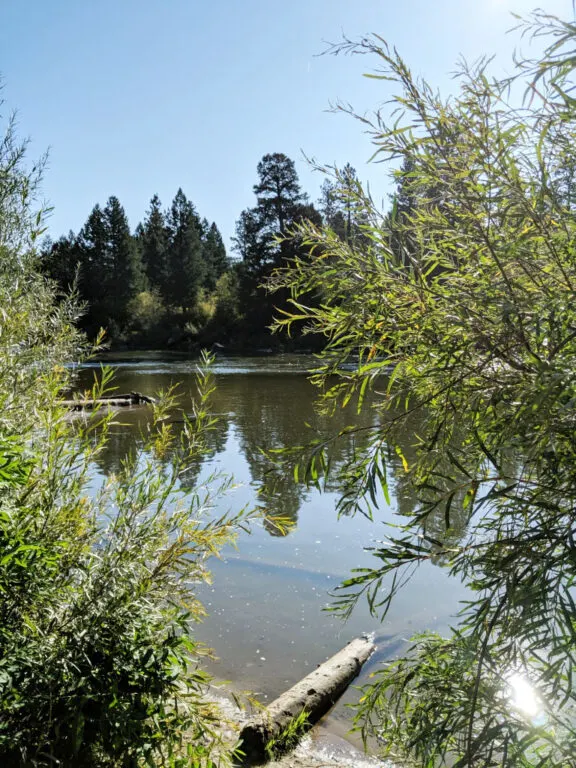 I wasn't sure how much fishing experience the other three women had, but for me I have fished twice in my life. Once on a beach with my father when I was 8 or 9 years old, and the other was on Bay Lake behind Disney's Contemporary Hotel in a fully stocked body of water.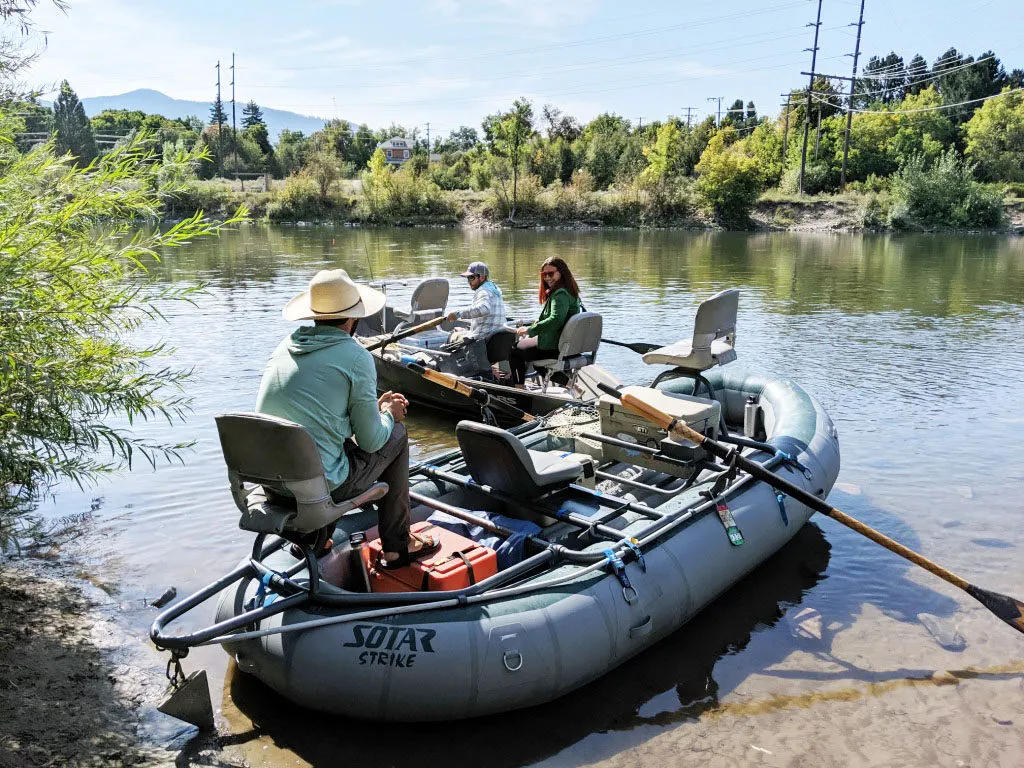 We were expecting to don some waterproof overalls with big rubber boots and stand in the middle of the river throwing our line. In reality, and to our relief, we were actually going to be fly fishing off actual fishing boats.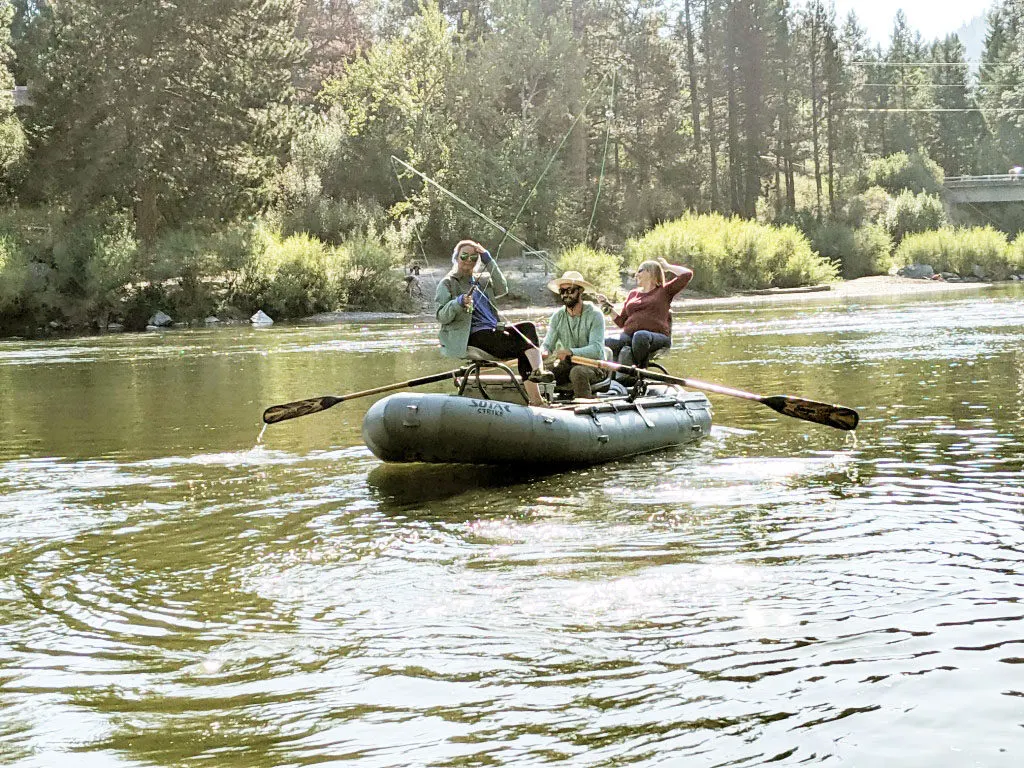 We were assigned two women to a boat with an experienced guide from the fly shop. Lucky for us, none of us had to actually thread our lines with insects as we had thought. Fly fishing actually does bait the fish with a fly, but in this case, the fly is actually a feathery casting bait that is meant to look like an insect.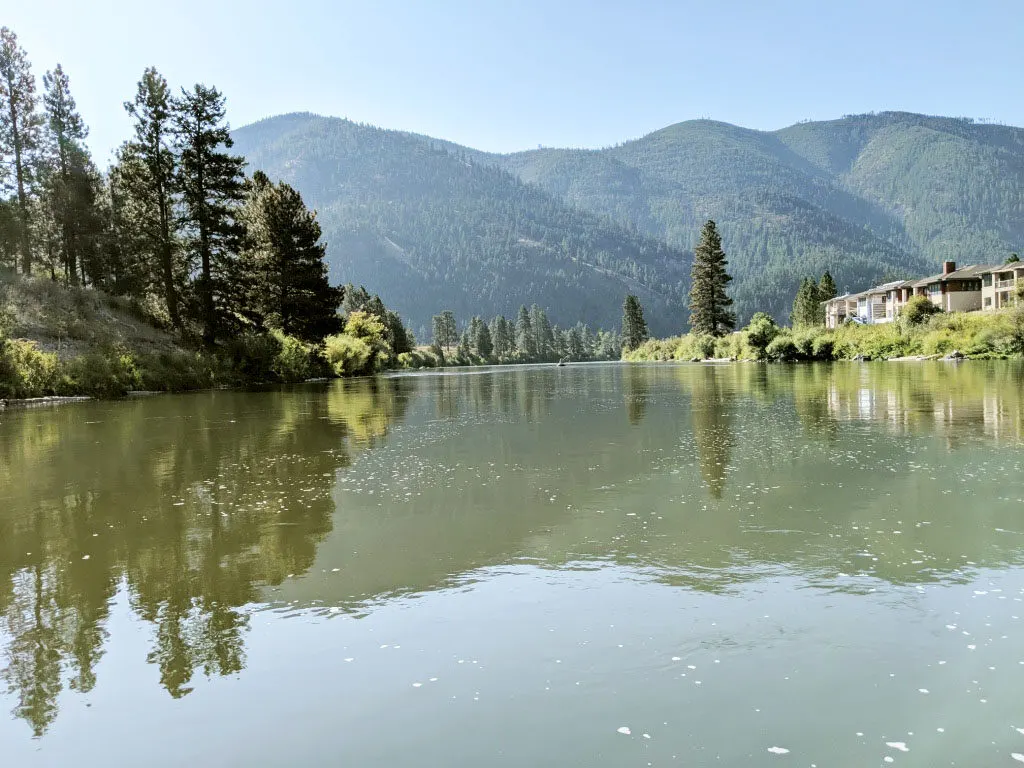 Now I don't know fly fishing terms so I am not even going to pretend that I do. Feel free to leave me a comment and correct me with terms and names. Here's what I do know, we got in a boat, casted our lines, and tried to lure in the brown and rainbow trout from the river.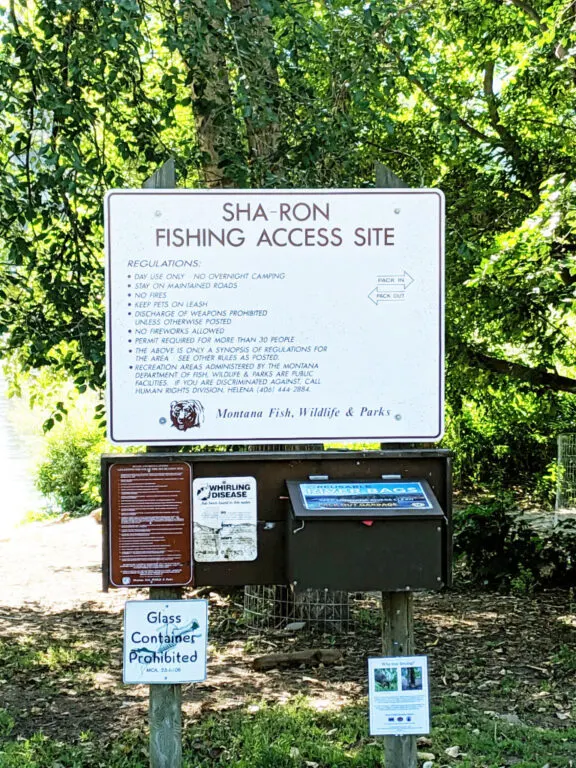 We entered the river at the Sha-Ron Fishing Access Point about four miles east from Missoula's downtown.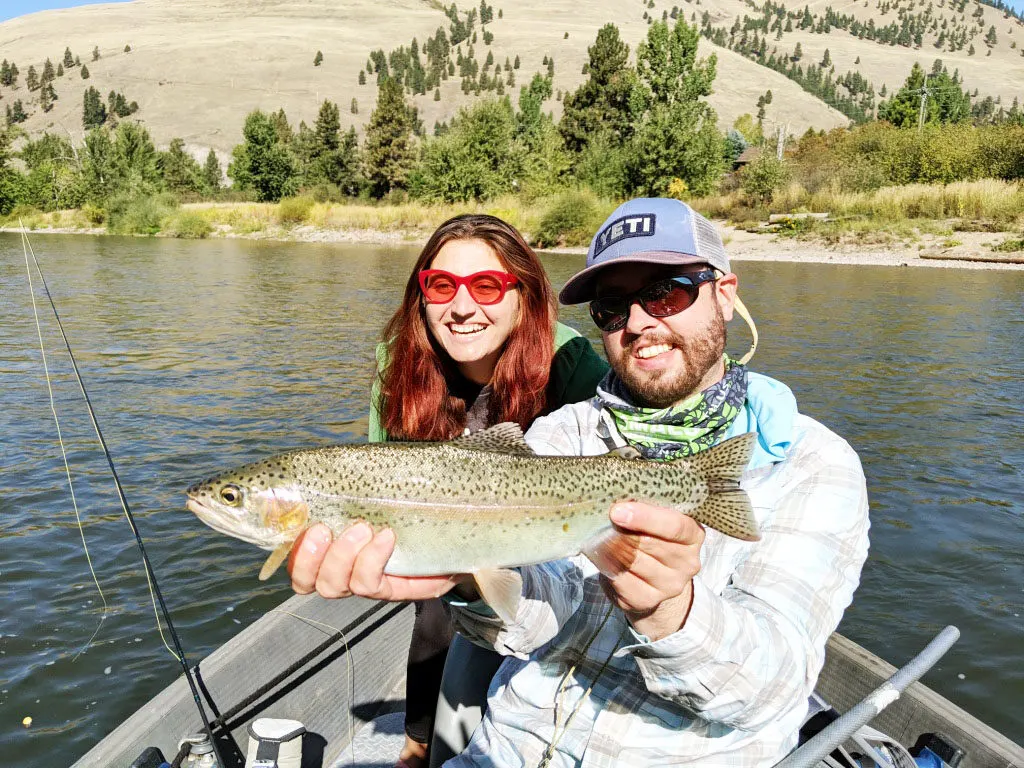 I was teamed with Tianna from The Passport Chronicles and our guide Justin. Justin showed us the basics of casting a line and rode us out to the trout hotspots he knew of on the river. Almost immediately Tianna reeled in her first fish.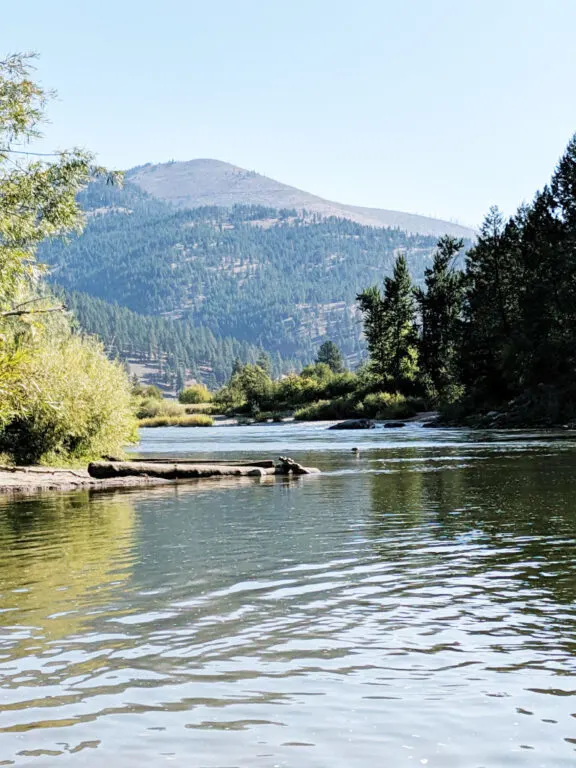 Catch and release is the lay of land along the rivers of Missoula, so after a quick proof picture, the fish was returned back to the water. We found a lot of great spots where we cast our lines and sat, waiting.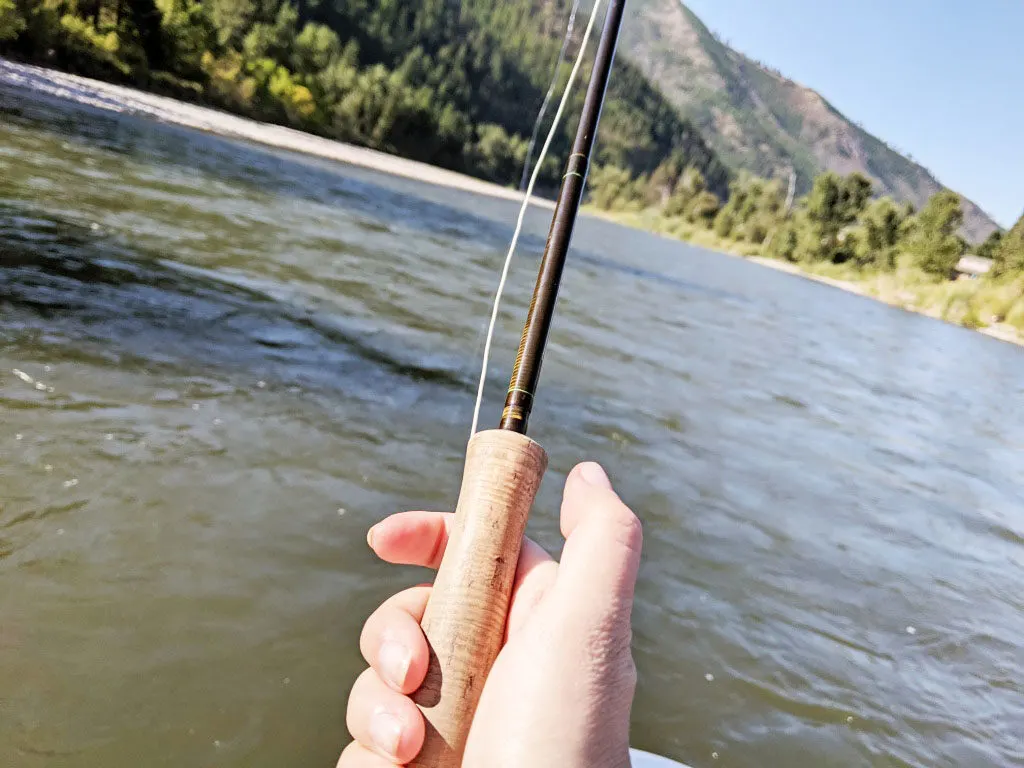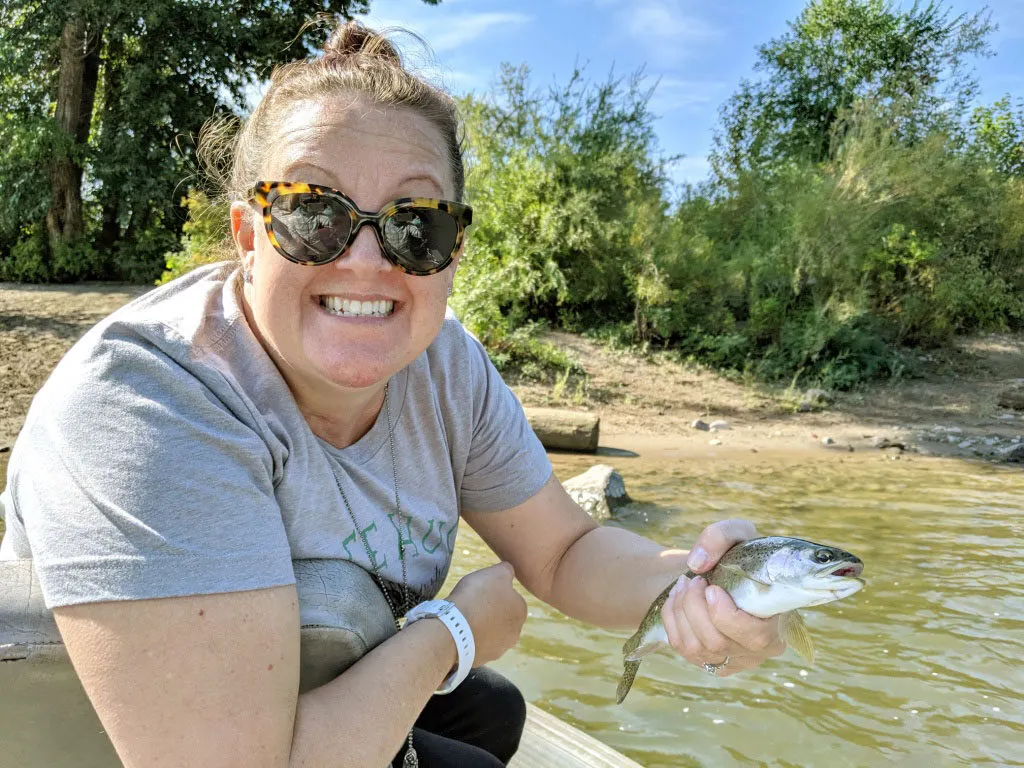 It didn't take too long for me to catch my first trout. Proof picture, then release. We both ended up catching another two fish a piece.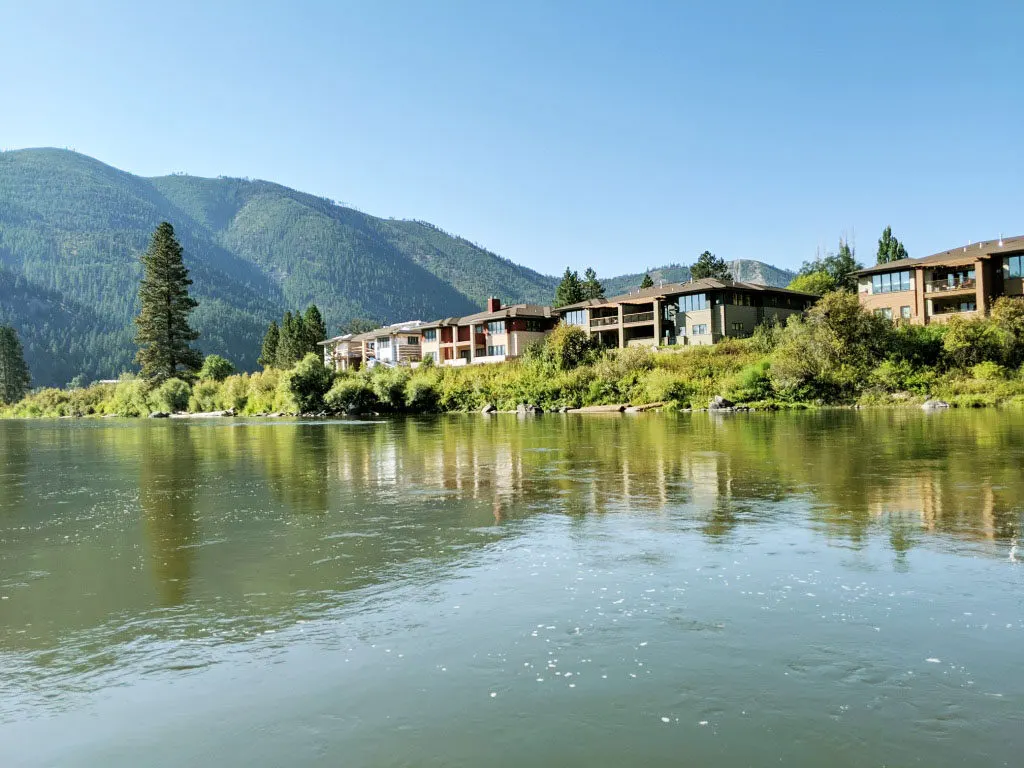 The river is interesting in itself, winding along downtown Missoula and under the city's many bridges. Even for those who aren't interested in the fishing, there are many interesting parts of the river with scenic mountain views and homes along the bank.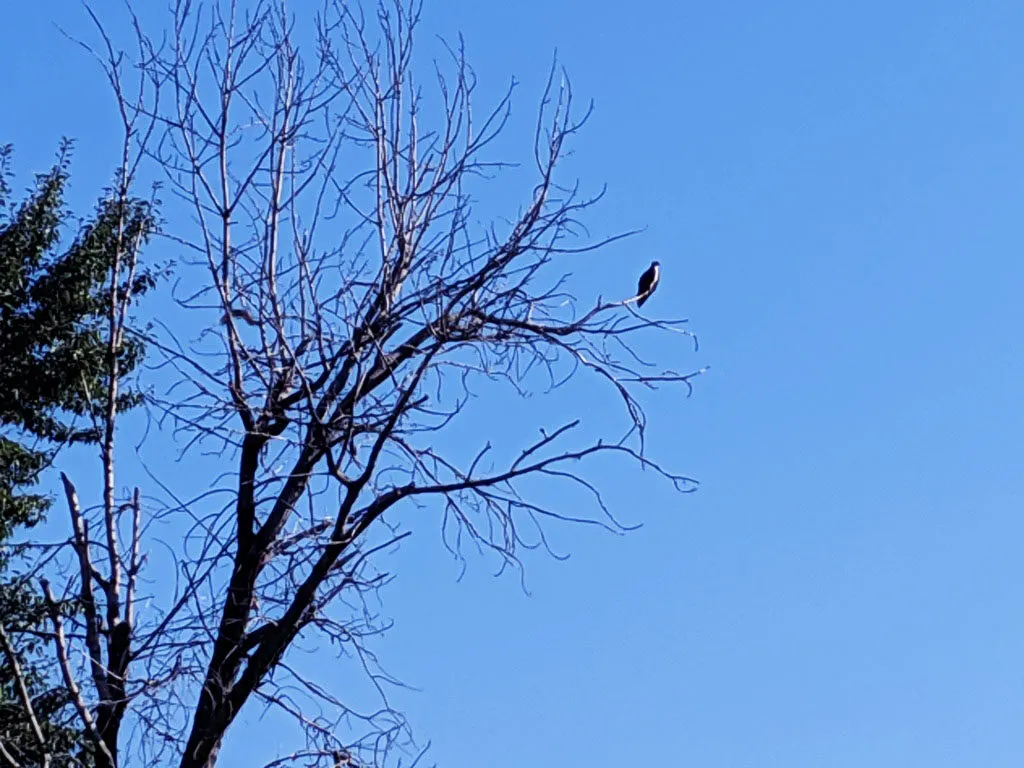 And there is plenty of wildlife to be seen, including bald eagles nesting among the trees.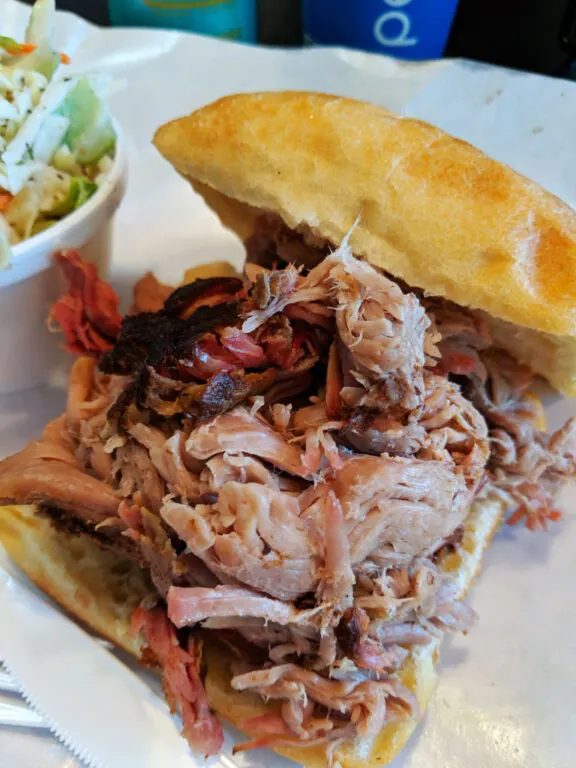 We were dropped off back into the downtown area where we were able to walk to lunch at The Notorious P.I.G. BBQ just down the block from The Grizzly Hackle Fly Shop (I highly recommend the pulled pork and burnt ends.