French Toast Tortillas are a fun twist from traditional French toast for a delicious breakfast any time of the day.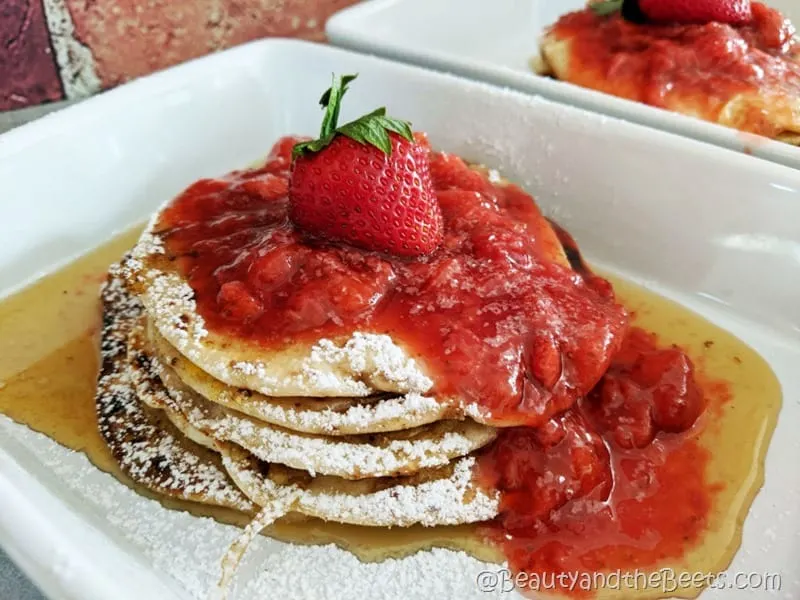 The Atlanta Breakfast Club in Atlanta, Georgia serves many unique breakfast dishes like Peach Cobbler French Toast and Salmon Croquettes in addition to traditional eggs and bacon. Breakfast Tacos is a popular item on the menu but these aren't your normal eggs on tortilla dish. The tortillas are cooked up French Toast style before being topped with pork bacon, scrambled eggs, and warm maple syrup. I loved it so much I made my own version of Breakfast Tacos with Warm Maple Syrup.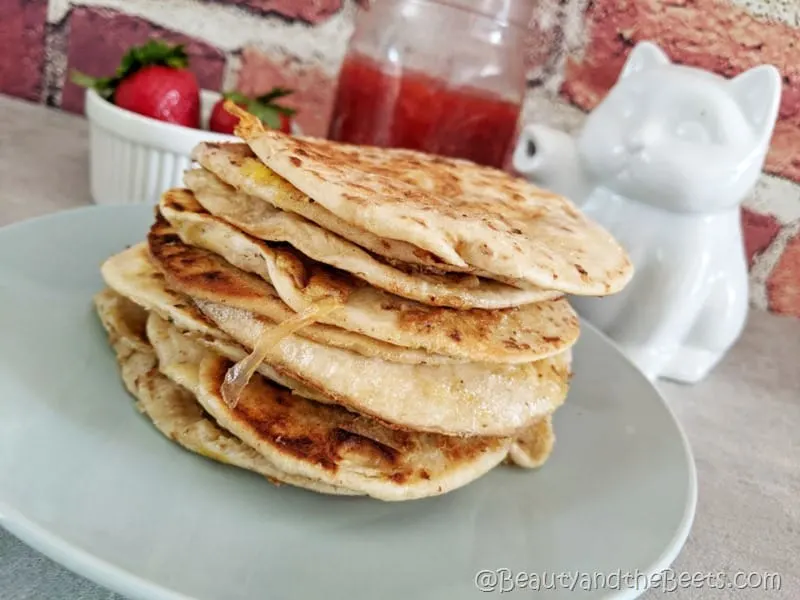 The other morning I decided to make a batch of French toast battered tortillas and serve them with a fresh strawberry sauce and powdered sugar. And I was surprised at not only how simple these were to make, I was surprised at how tasty these were on their own, without needing to wrap them up with eggs and bacon.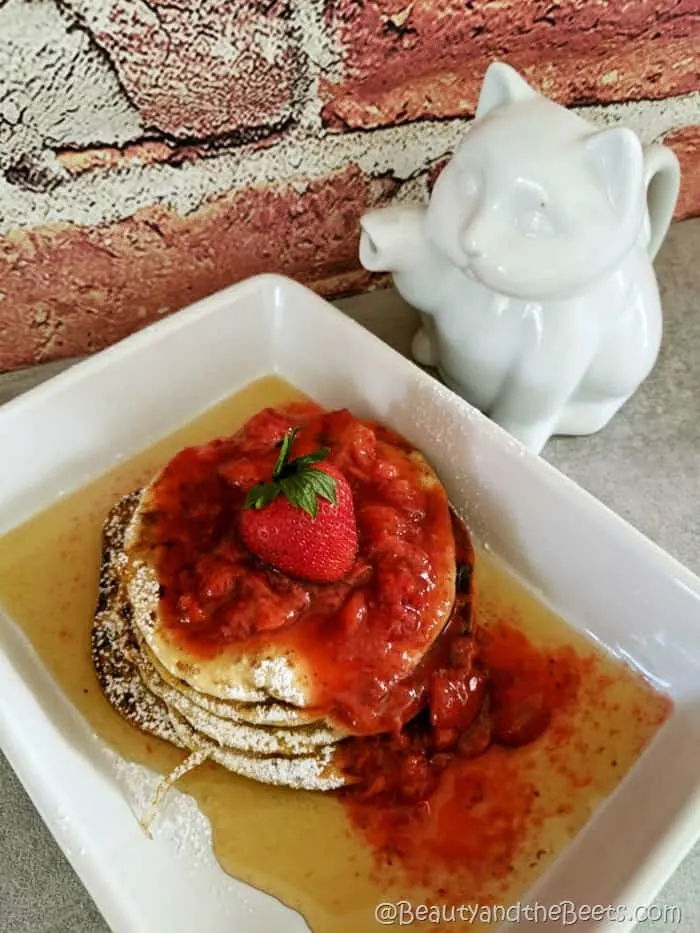 I made an extra batch of the strawberry topping to enjoy later with ice cream. And it's easy to swap out the strawberries for blueberries, blackberries, or raspberries.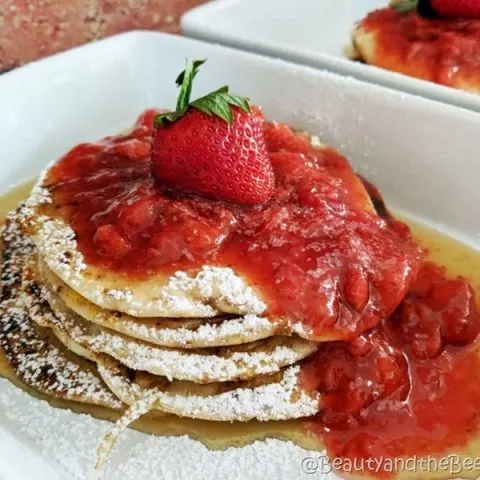 French Toast Tortillas with Strawberry Compote
Whip up an unexpected twist to traditional French Toast by swapping out the bread for flour tortillas. Topped with a fresh strawberry compote, these are sure to be a hit at your breakfast table!
Ingredients
For the Strawberry Compote
1 tablespoon cornstarch
3 tablespoons water
1 pound fresh strawberries, hulled and sliced
1/3 cup sugar
zest and juice of one lemon
For the French Toast Tortillas
Cooking spray
2 eggs
2 tablespoons milk
1 teaspoon ground cinnamon
1 teaspoon ground nutmeg
8 flour tortillas
Powdered sugar, for serving
Instructions
For the Strawberry Compote:
Combine the water and cornstarch in a small bowl to form a slurry.
Add the strawberries, cornstarch slurry, sugar, lemon zest, and lemon juice to a saucepan over medium heat. Stir well to mix.
Bring the mixture to a boil, then reduce heat to a simmer.
Continue to simmer for 5 minutes.
Remove strawberries from heat and let sit for an additional 5 minutes to thicken.
For the French Toast Tortillas:
Heat a skillet over medium high heat and spray with cooking spray.
Combine the eggs, milk, cinnamon, and nutmeg in a medium size bowl. Stir well to mix.
One at a time, dip each flour tortilla in the egg mixture and add to the heated skillet (you will have to work in batches)
Cook the tortillas about 4 minutes per each side until they are golden brown.
Continue to work in batches until all the tortillas are cooked, spraying the pan with cooking spray in between batches.
Serve the tortillas with the strawberry compote and sprinkle with powdered sugar.



**This post contains affiliate links. I only link to products that I use myself and believe in. Your support is greatly appreciated.**