Here we are, the first Friday of 2018. Yay! Welcome to Friday Favorites.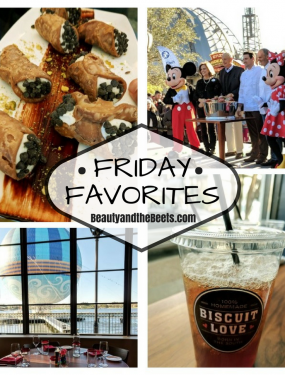 So, yesterday evening I attended a media event for the grand opening of a new restaurant at Disney Springs. The restaurant, called Maria and Enzos Ristorante, will serve upscale Sicilian Italian fare in a lake side setting. Mickey and Minnie were there to cut the ribbon and then we were invited in to sample some of the food.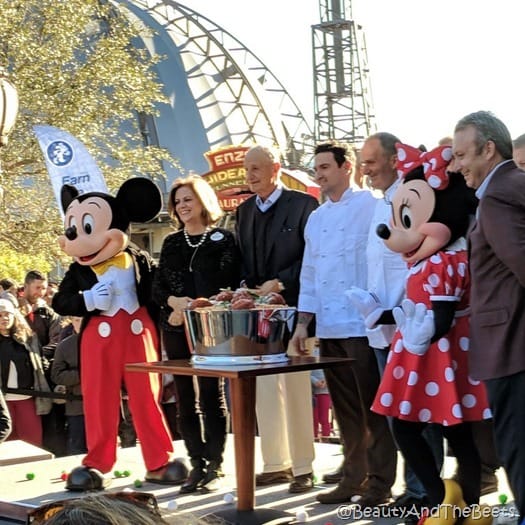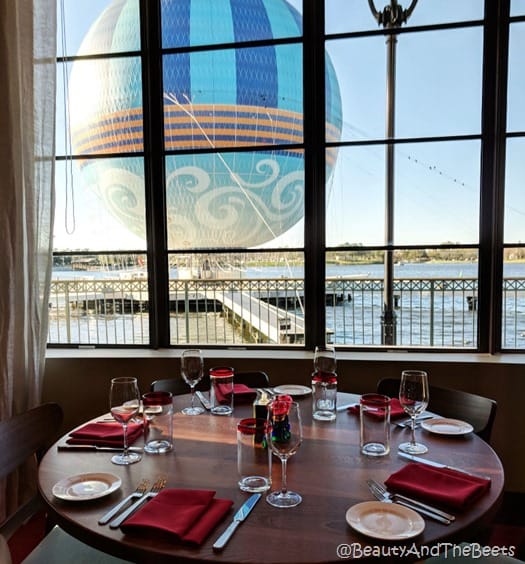 Some of the media favorites were the Arancini di Carne (rice balls with meat), the Prosciutto breadsticks, and the fried cheese.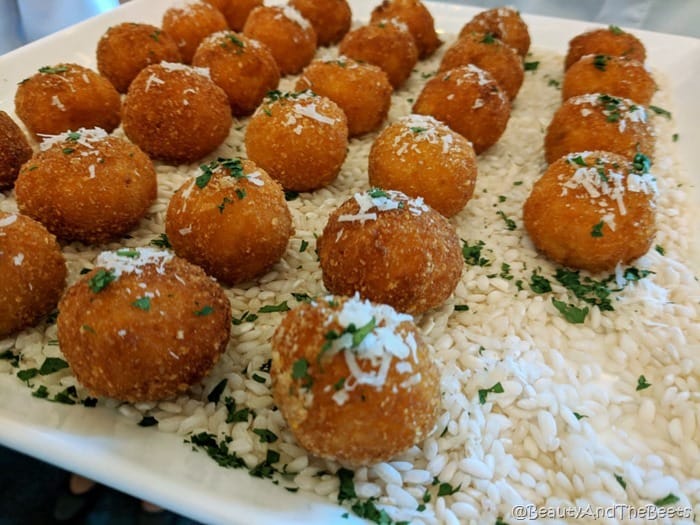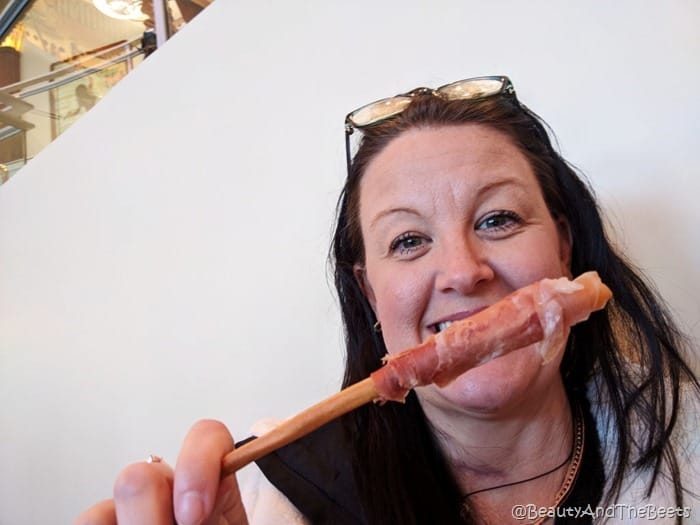 We also sampled the desserts. The cannoli was popular as was the tiramisu.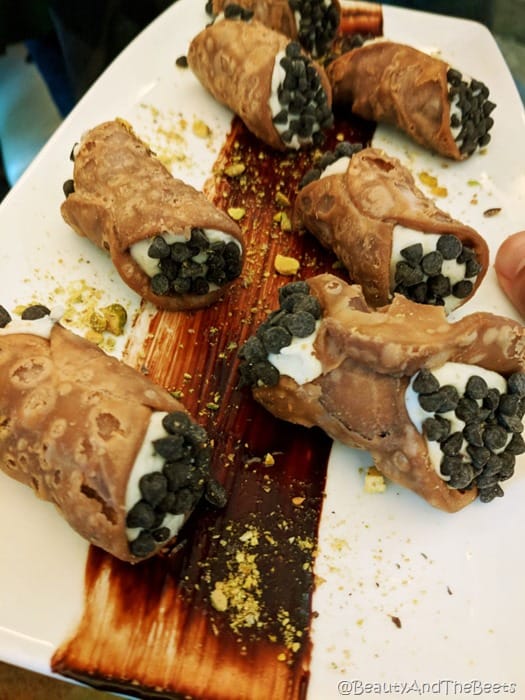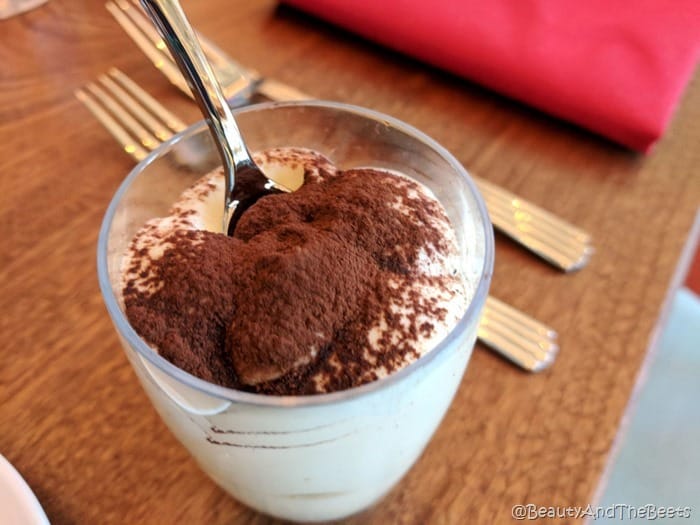 I loved the cheesecake pops. The chocolate and strawberry ones were unbelievably delicious.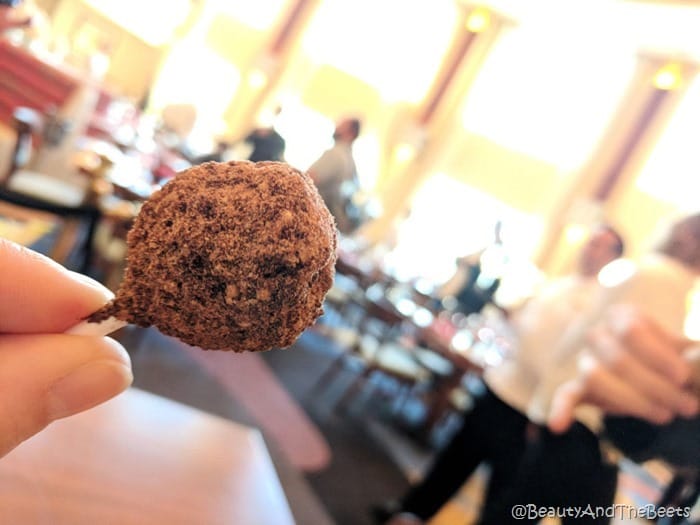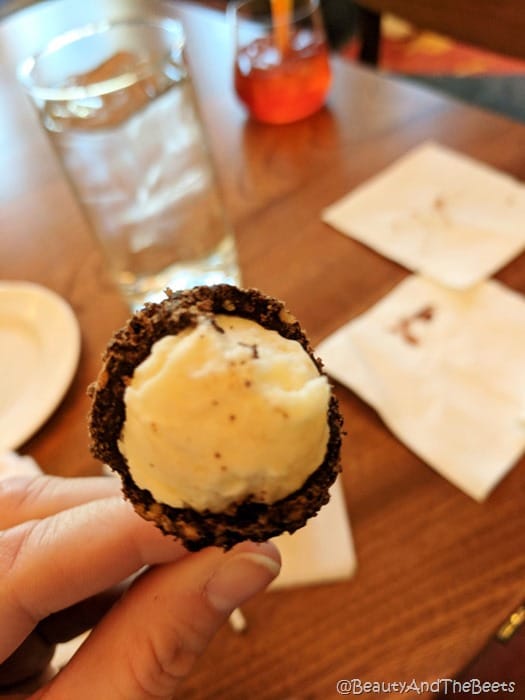 We then were given a private tour of two other restaurants on the property – Enzo's Tunnel Hideaway Bar and The Edison. Both look like fun places and I look forward to return when they open for lunch in a few weeks.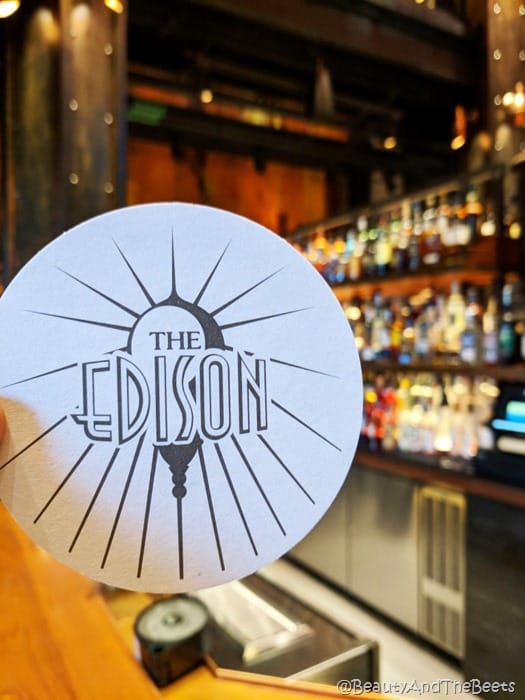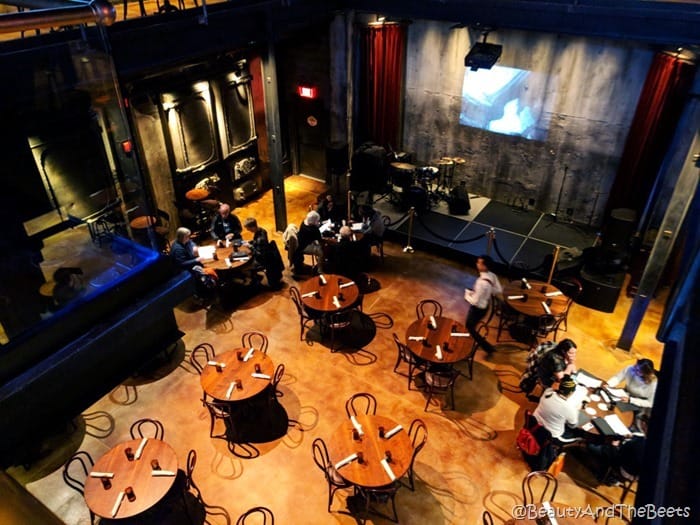 After the media event, Mr. Beet and I headed over to the fourth new spot at Disney Springs. A pizza place called Pizza Ponte. We both liked it though the dining room was very small so I do not recommend heading there during peak times. However, my mushroom, tomato, and olive slice was delicious.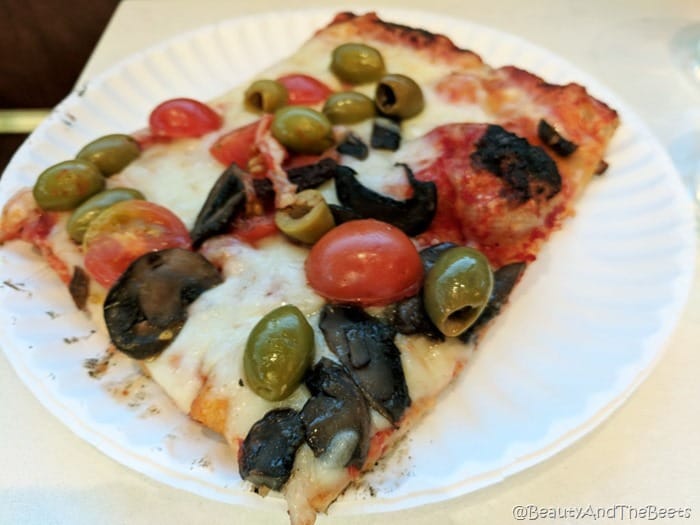 This month I have also been joining Lindsay from Pinch of Yum in the Sugar Free January Challenge. I have been making a lot of her recipes and doing really well. That is until I ate three cheesecake pops at the Disney event last night. Darn it.
But I have loved all the recipes from Pinch of Yum like soft scrambled eggs and golden soup.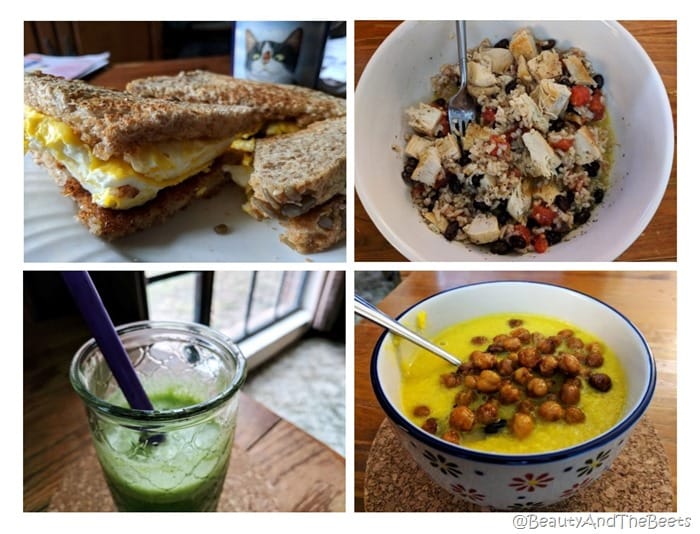 We are also recovering from our epic holiday travel adventure- we drove from Orlando to northern Indiana for Christmas to visit Mr. Beet's parents. We also took along the kittens, per the parental unit's request. They are both very good travelers, and they both saw snow for the first time in their young little lives. I went out with Charlotte in the snow, well, on the screened in porch where the snow blew in a bit. See the paw prints?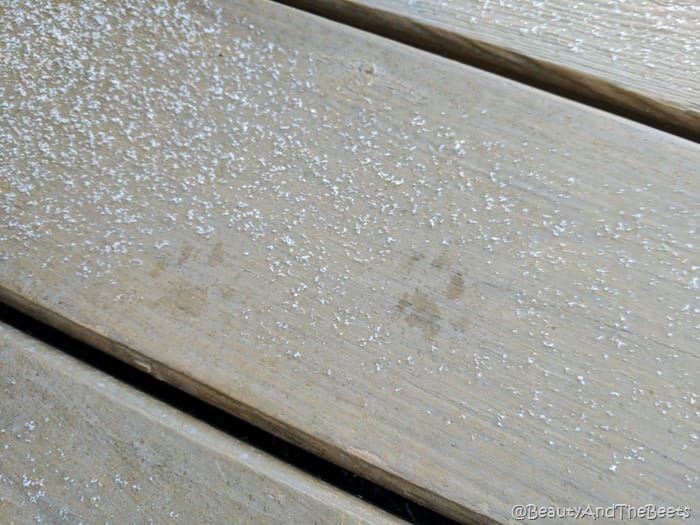 However, Charlotte was not impressed with the cold weather and spent the rest of the trip in her beanie hat trying to stay warm.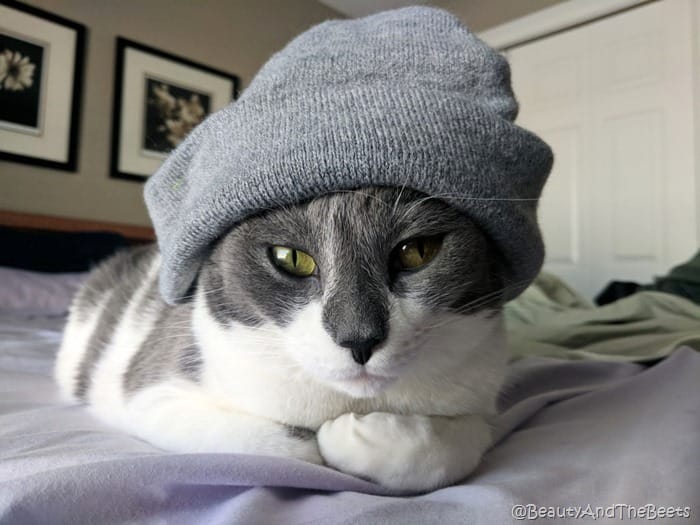 But we did have a white Christmas.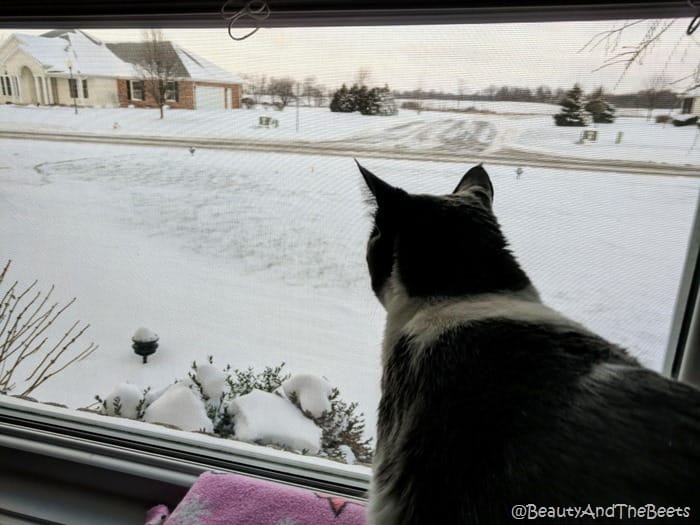 Both Olive and Charlotte also enjoyed the stops at the hotel along our drive. We stayed at Red Roof Inns as they accommodate pets without an extra charge. The girls enjoyed exploring and finding new places to hide.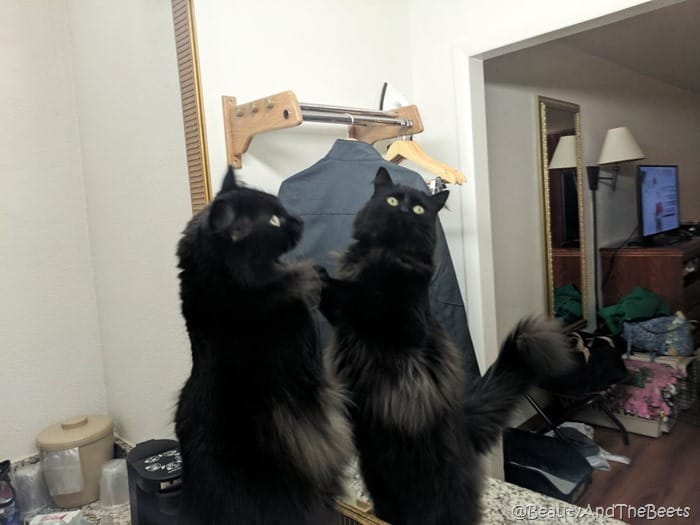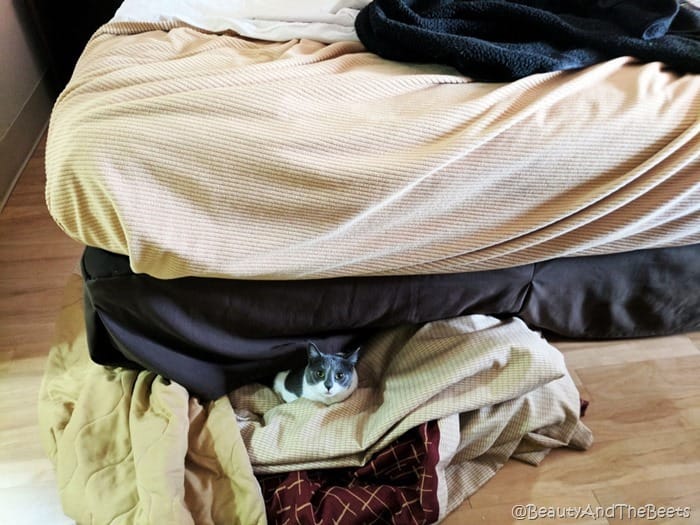 While we were in Nashville, we found two awesome restaurants. One was an all Vegetarian spot called The Wild Cow where I loved my Caesar salad and enjoyed a local kombucha.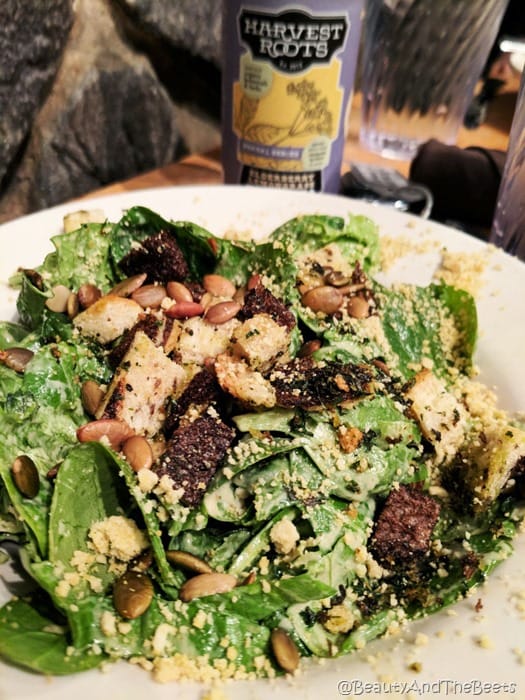 And we loved Biscuit Love, despite the long line outside, even in 20° weather. And though it was cold, I couldn't resist a Southern sweet tea. But we both really loved the biscuit French toast with lemon mascarpone and blueberry compote.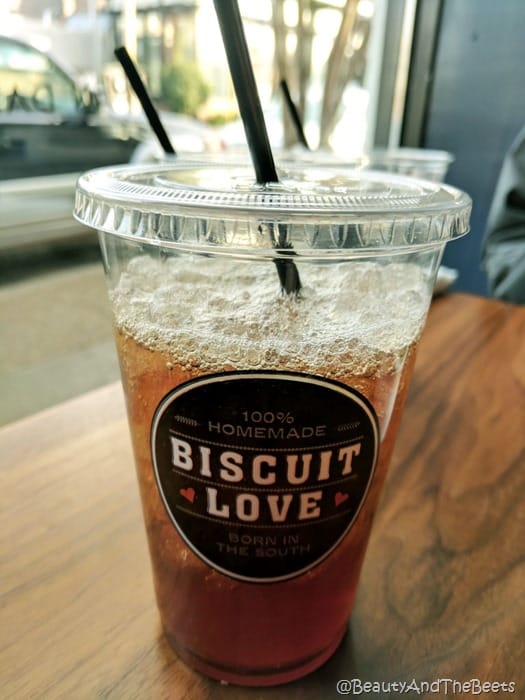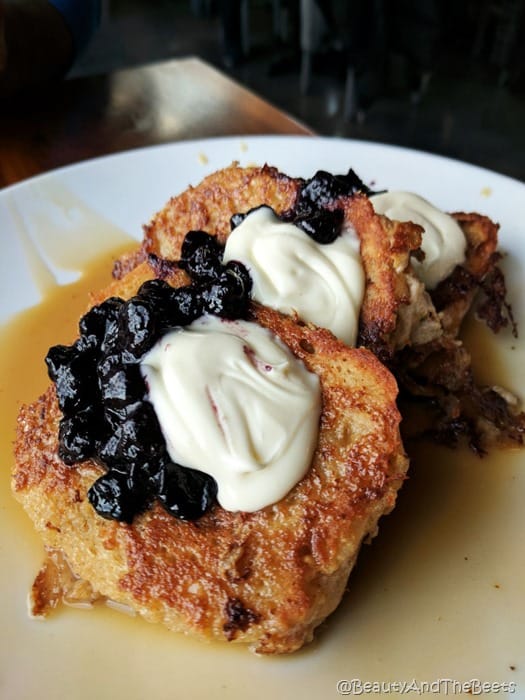 So now it is nice to be home and back in the swing of things. And here I am in my fourth year of Friday Favorites- wow! (I am only on number 88 since I haven't posted every Friday since I started) I do love these Friday Favorite posts and I love reading everyone else's posts. You can find those posts here from the link ups with Andrea, Katie, and Heather. How is your 2018 going so far?
In case you missed it, I am starting a 7-day challenge series and I would love to have you join me- check out the post here –> Introducing the 7-day Challenge Series.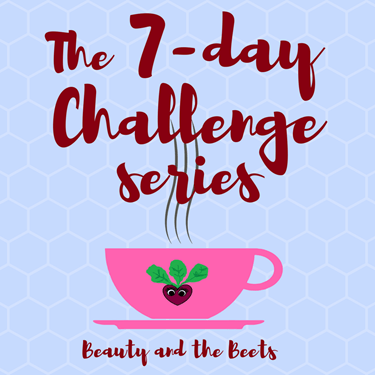 And check out my recipe for Cashew Vegan French Toast from my Meatless Monday post.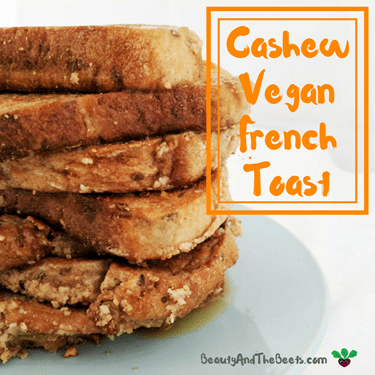 Thank you for stopping by and see you next week!