When I learned I was heading to LAs Vegas, I had one goal in mind. To eat at the restaurant Giada De Laurentiis opened in 2014 named Giada. I booked a table online and went for lunch in the middle of the week. Of course, Vegas knows no such thing as weekends so it was pretty crowded, even in the middle of the week. However, I was seated at one of the premiere tables in front of the open air windows overlooking the Boulevard down below. I faced directly towards the fountains of the Bellagio, in my opinion, the best table in the house.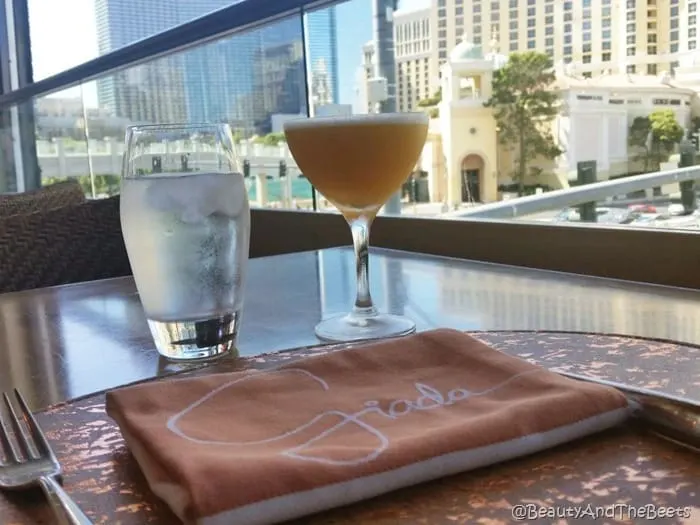 My first visit I was on my own and I ate enough for several people. I started with the Lunch Tasting Platter – with marinated olives, cheeses, and caponata with fruit. It was certainly enough for a couple of people to enjoy as an appetizer, but I had this dish all to myself. My favorite cheese was the Pecorino Tartufo with apricot preserves, though I also loved the Gorgonzola with pears and raw honey.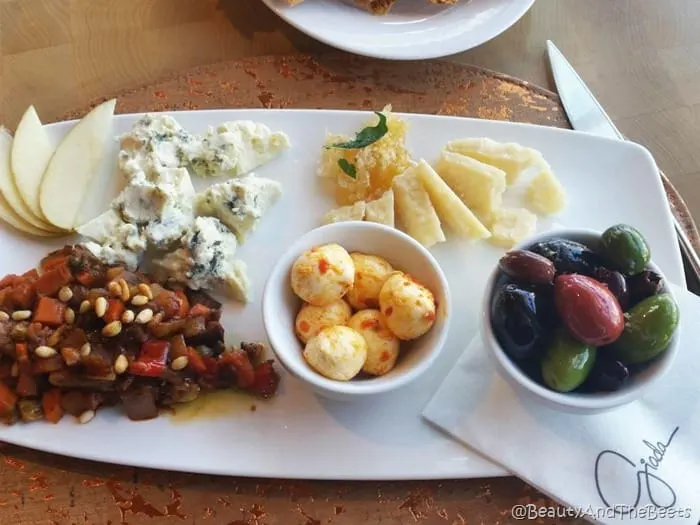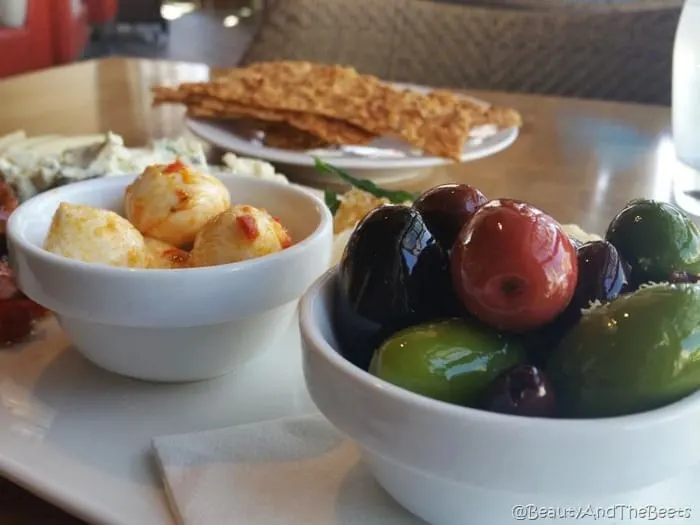 For lunch I ordered the Lemon Pesto Grilled Cheese. I wouldn't think that lemon would work in grilled cheese but it was actually delicious.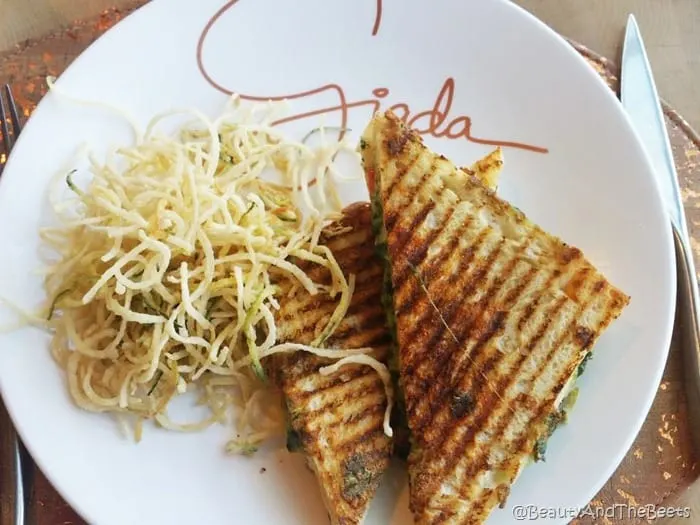 The sandwich was served with zucchini scapecce, a fancy name for breaded spiraled zucchini, also delicious.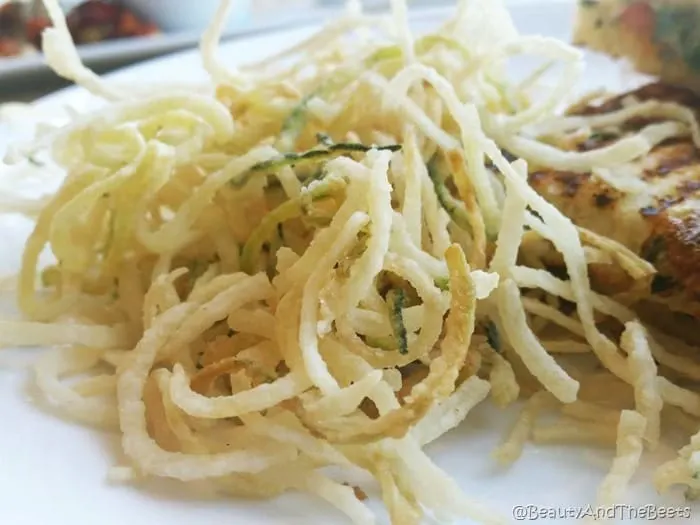 On my next visit to Las Vegas, I brought some friends to Giada for brunch. One friend loved her Sunrise Polenta Waffle with pancetta, chives, maple syrup, bechamel sauce, and two sunny side up eggs.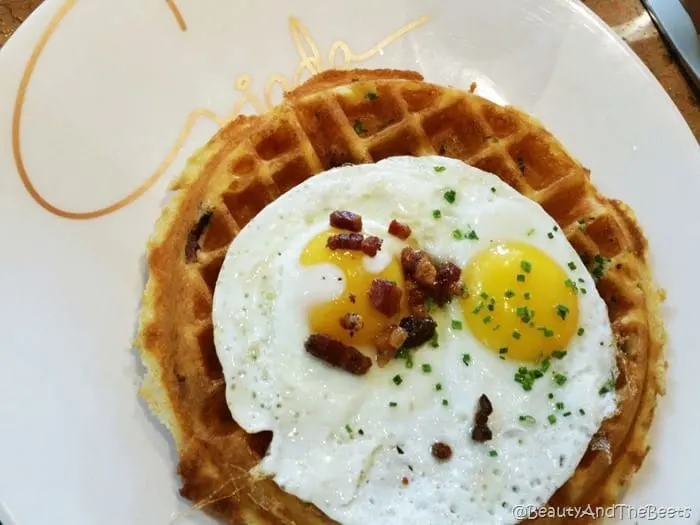 Another friend had the burger, but in true Giada style, it wasn't just a burger. The burger is actually a blend of wagyu short rib , brisket, ground chuck and pancetta served with an avocado basil cream and provolone cheese.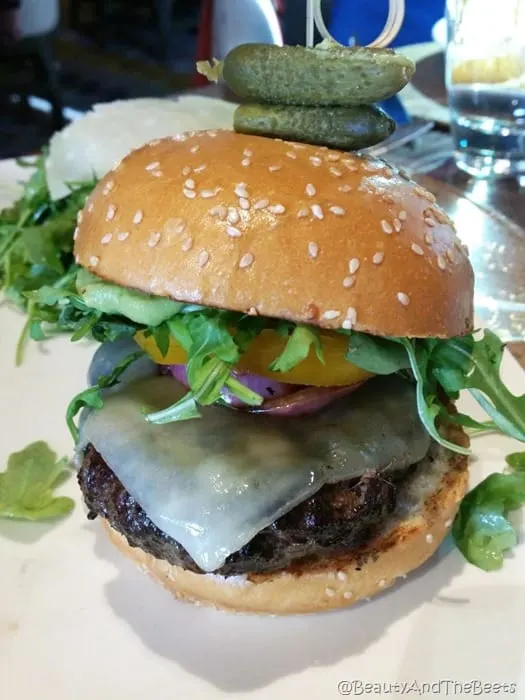 I ordered the Breakfast Contadina. A platter with two eggs, wilted spinach, crispy polenta cakes, oven roasted tomatoes, and toast.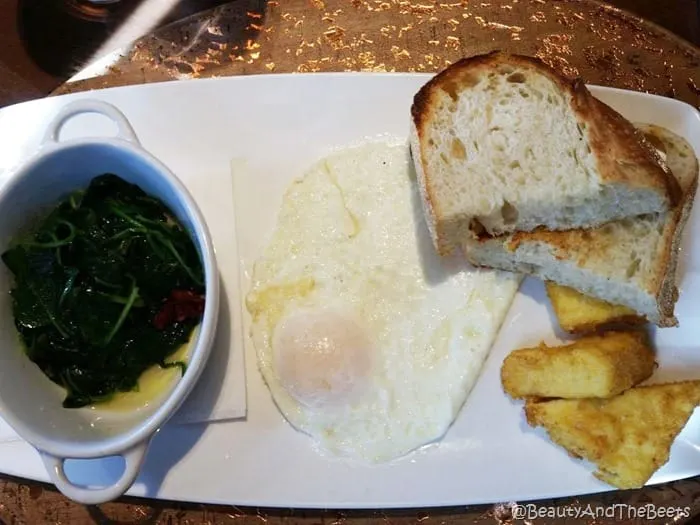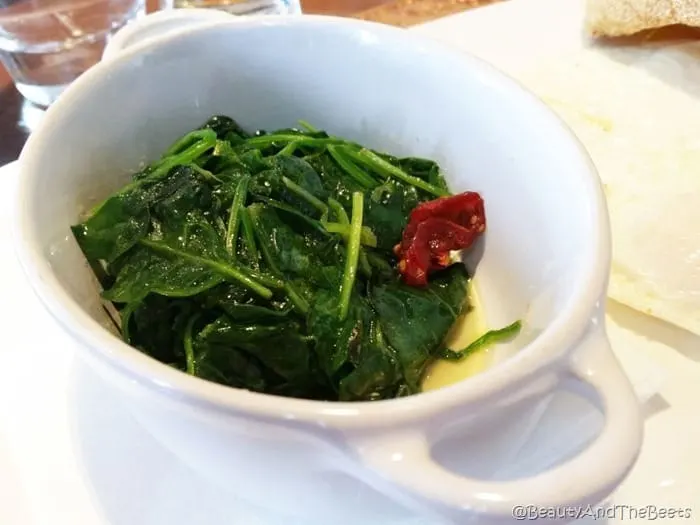 Served along with the toast was a trio of chocolate hazelnut butter, raspberry sauce, and whipped mascarpone cheese.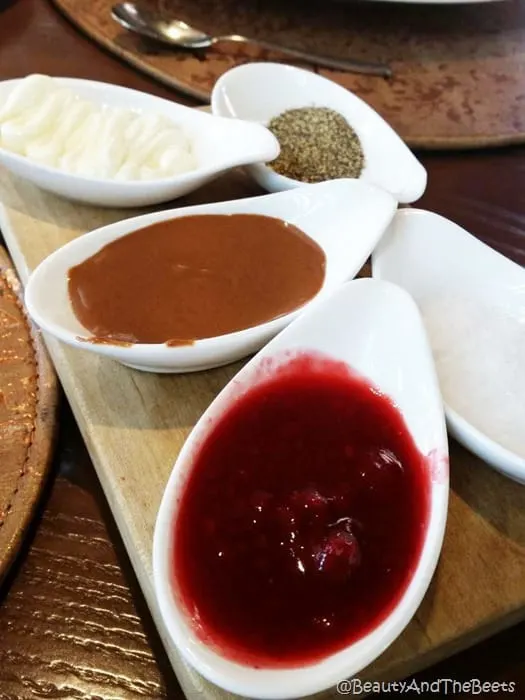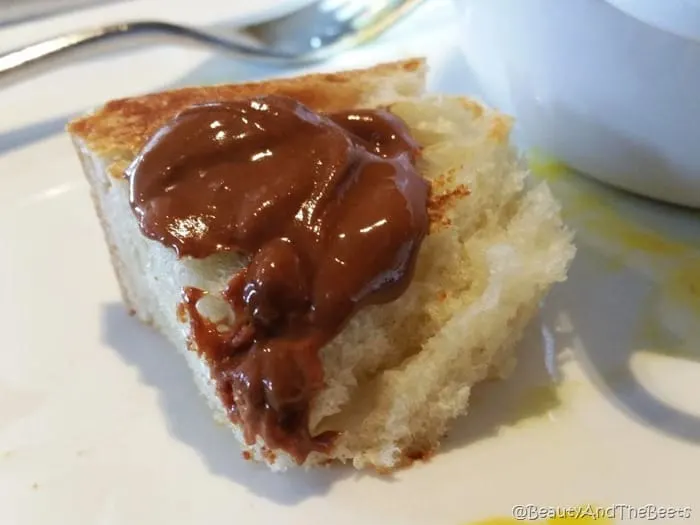 And, in true Vegas style, there is an extensive menu of cocktails, however, there is also a selection of non-alcoholic fun drinks as well, like the Dolce Vita with fresh orange juice and peach puree.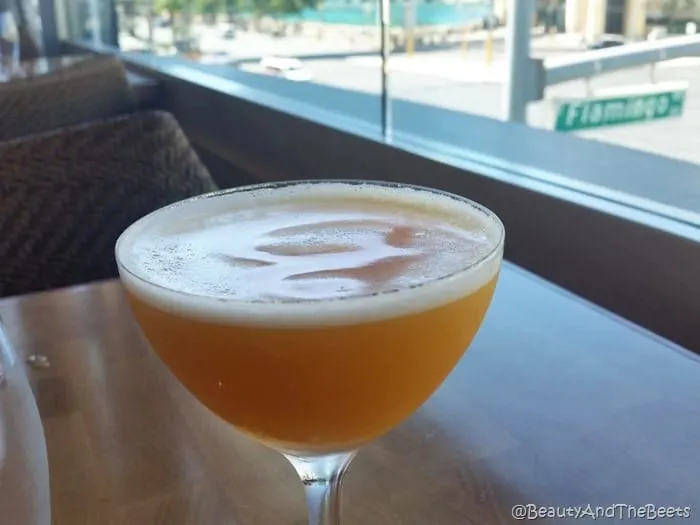 Also as you wait for your table, be sure to step into the photo booth and snap a few mementos of your visit. Super fun.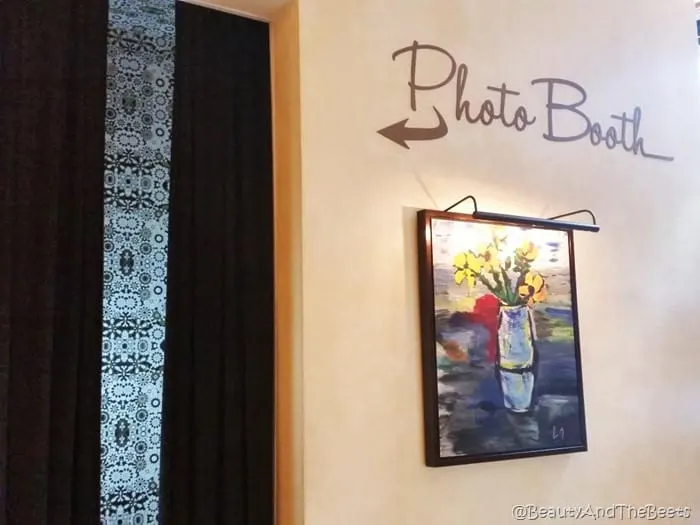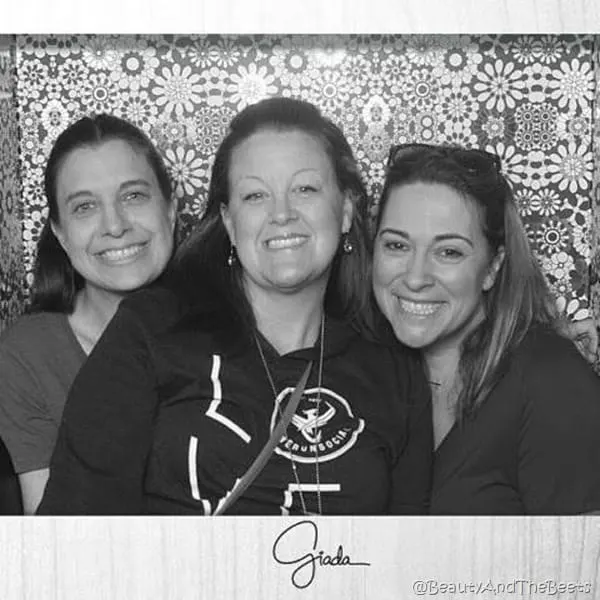 There are few restaurants that I consider to be worthy of more than my normal 5 sprout rating and Giada is one of those. I would give ten sprouts if there was such a thing. Wonderful atmosphere, fresh and creative plates, and friendly service. 5 out of 5 sprouts.
Giada at The Cromwell Las Vegas website